It's a great time to be a Scotch drinker. Each year, more and more limited-edition Scotch whiskies pour into the marketplace, giving us an opportunity to explore variations and directions that are being traversed for the first time, and 2021 may be the best year yet.
This year has given us whiskies focused solely on cacao notes, others crafted by the interpretation of legends, and some that revive the last drops of now shuttered distilleries. Whether you're a fan of the deep full layers of Highland malts, the elegant nut and fruit flavors of Speyside, or are drawn to the peat of Islay, there is a limited-edition Scotch whisky released for the first and only time in 2021 that is perfect for your palate.
Limited-edition Scotch whiskies are the true crème de la crème of the spirits world. No other spirits category inspires such high prices and resale value as Scotch, though Cognac comes close and Bourbon, Tequila, and Rum have all seen recent increases. Still, there's no better time than now to be whisky fan.
These limited-editions range in price from around $80 to the tens of thousands. Many are later resold at auctions for even higher prices. When people talk about investing in expensive whisky, these are the types of bottles they are talking about.
Here are 26 Limited-Edition Scotch Whiskies To Enjoy Throughout 2021, priced from low to high (prices may vary from seller to seller):


Highland Park Cask Strength Release No. 2 ($80)
Bottled at a cask strength of 63.9% ABV, Highland Park Cask Strength Release No. 2 was mostly matured in sherry-seasoned European and American oak casks, along with "just a few" ex-Bourbon casks. On the nose, the Scotch offers aromas of summer rose, ripe pear, and fresh coconut gathering on a wave of peat smoke, followed by a harmony of sweet and spicy flavors – poached pear and rich almond cake, a drizzle of cloudy honey and a twist of salty liquorice. There's the suggestion of toasted oak and notes of orchard fruits, black pepper and sweet aniseed linger, in a satisfyingly long finish.


Lagavulin Offerman Edition: Guinness Cask Finish ($80)
This limited-edition 11 Year Old Lagavulin aged for four months in former Guinness Beer casks from the Open Gate Brewery in Maryland is a true father-son creation. It is an adventure in 'sweet peat' through the combination of the intense peat and charred wood notes of Lagavulin with the roasted coffee, dark chocolate and sweet caramel notes from the Guinness casks. Lagavulin Offerman Edition: Guinness Cask Finish is the second iteration from Nick Offerman and Lagavulin following the launch of Lagavulin Offerman Edition Aged 11 Years in October 2019.


Glenmorangie Cadboll Estate Batch 2 ($85)
Created by Dr. Bill Lumsden, Glenmorangie's director of whisky creation, Cadboll Estate Batch 2 is crafted only from barley grown in the fields surrounding the distillery's Highland home, and distilled in Scotland's tallest stills. It is aged in hand-selected, first-fill American White Oak ex-bourbon casks. Located along Dornoch Firth along Scotland's east coast, the area surrounding the distillery where the barley is grown is protected from hard inland frosts and extremes of weather and is essentially in its own microclimate. In these conditions, every harvest is unique and brings subtle flavor differences to each batch of The Cadboll Estate.


GlenAllachie 10 Year Old Cask Strength Batch 5 ($85)
Batch 5, which is a limited release of 4,500 cases worldwide, is a combination of Pedro Ximénez and Oloroso sherry puncheons, Rioja barriques, and a small quantity of Virgin Oak casks selected and blended by industry veteran and Master Distiller/Blender of the Year (World Whiskies Awards, 2020), Billy Walker. Presented at a natural strength of 55.9% ABV, without added color or chill filtration, the punchy spirit promises waves of warming mocha, tangy orange zest, and winter spices, all alongside archetypal GlenAllachie sweet honey notes.


Glenmorangie A Tale of Winter ($100)
Dr Bill Lumsden, the brand's head of whisky creation, led the development of Glenmorangie A Tale of Winter. Inspired by "the joy of cosy moments indoors" during Scotland's snowy months, Lumsden crafted the limited edition expression by taking a batch of whisky matured in ex-Bourbon barrels and finished it in ex-Marsala casks.


Laphroaig 10 Year Old Cask Strength 2021 ($107)
Bottled at 57.9% ABV, the Laphroaig 10 Year Old Cask Strength 2021 offers gentle vanilla and barbecue top notes. On the nose, the Scotch features manuka honey and aromas of peat and smoke. The palate is sweet and spicy showcasing burnt marshmallow, sea salt toffee, cinnamon stroopwafels and white pepper finishing in waves of rich Islay peat smoke. The finish features floral with spicy oak tannins and sea salt.


Laphroaig 2021 Cáirdeas ($125)
The Laphroaig 2021 Cáirdeas edition is triple matured in American oak ex-Bourbon barrels, followed by quarter casks and finally in European oak hogsheads containing PX sherry. Created by Laphroaig distillery manager John Campbell, the whisky has been made to celebrate the "friends of Laphroaig."


The Macallan Harmony Collection Rich Cacao ($160)
For Macallan Harmony Collection Rich Cacao, Macallan Whisky Maker Polly Logan sought out a specific chocolate note in The Macallan's traditional sherry seasoned European oak casks and combined this with a vanilla note imparted by sherry seasoned American oak casks to sweeten the slightly bitter chocolate note. This exquisite single malt offers a delightful whisky and chocolate pairing experience and the chance to elevate The Macallan experience to a new dimension.


White Heather 21 Year Old ($165)
To create the GlenAllachie White Heather, master distiller Billy Walker harked back to his early days in the whisky industry at Hiram Walker, where he first practised the art of blending. He sourced single malt and grain whiskies from the Highlands, Islay and Speyside, which spent 18 years maturing in a combination of first-fill American barrels, sherry butts and second-fill barrels and hogsheads. Walker crafted the final recipe – which includes some vintage GlenAllachie – in the GlenAllachie Distillery lab, then laid the blend down for an additional three-year maturation in a mix of Pedro Ximénez and Oloroso puncheons and Appalachian virgin oak casks.


Glenfarclas 185th Anniversary Edition ($170)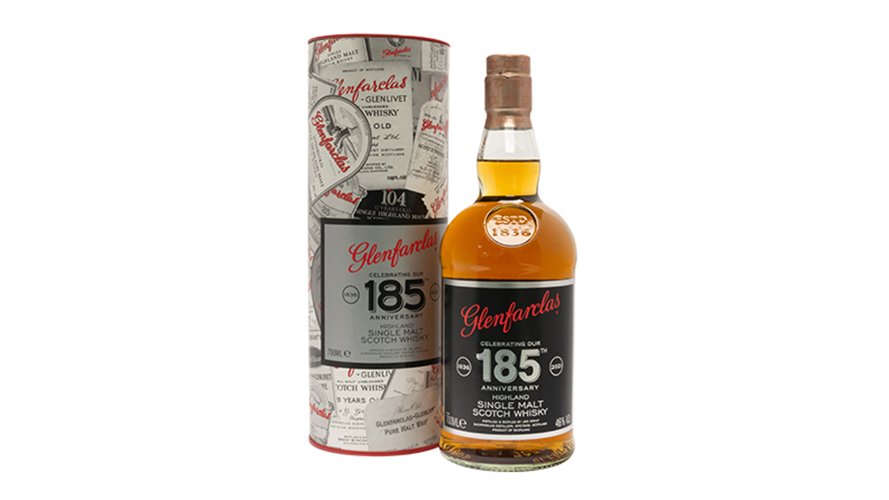 To mark 185 legal years, Glenfarclash selected some of its finest casks from across the decades and put together a whisky with old, rich, Sherried flavours that remain fresh and vibrant in the glass.


Octomore Edition: 12.2 ($185)
Octomore 12.2 follows in the footsteps of previous Sauternes legends. The now infamous Octomore 4.2 (Comus) became one of the most acclaimed and sought-aſter whiskies in the distillery's portfolio, confirming that heavy peat smoke combined with sweet dessert wine of Sauternes is an incredible pairing. This Octomore 12.2 would spend three and a half years in ex-American oak casks, building a solid foundation of fruity and floral spirit in our lochside warehouses before being recasked into impeccable quality Sauternes casks. The pivotal role of the Sauternes casks would add 18 months of supercharged fruit. Melon, white peach, honeysuckle and coconut add a real twist and sweetness to compliment the peat smoke of this heavily phenolic malt.


Glen Moray Warehouse 1 1998 Barolo Finish ($190)
Described as "autumn in a glass," the Glen Moray 1998 Barolo Finish offers aromas of summer flowers, caramel chocolates, and Werther's Originals. The palate is one that opens with a big hit of winey tannins, with leather, and smooth oak all combining with figs, dark plum fruits, and blackberries. A gentle finish awaits, with a lingering honey smoothness. Sumptuous.


Tamdhu Cigar Malt No. 01 ($242)
Tamdhu Cigar Malt No. 01 was hand-picked from a small selection of first-fill European oak oloroso sherry casks at the distillery, a whisky style which Tamdhu says was selected for their ability to support and complement the rich aromatic and spice flavors of top-quality cigars.


Royal Salute Couture Collection 21 Year Old Richard Quinn Edition ($250)
The Royal Salute 21 Year Old Richard Quinn Edition features a bespoke and vivid print, which adorns a limited edition flagon, available in two colourways. The blended whisky inside the bottle has been crafted by Royal Salute's renowned Master Blender Sandy Hyslop who hand-selected more than 31 rare single malts and grain whiskies, all matured for a minimum of 21 years, to create the product. The resulting Scotch offers a stunning floral and fragrant character, mirroring the design of the flagons, with profound depth and a pleasing structure of oak and spice.


Royal Lochnagar 16 Years Old Legends Untold ($269)
The Royal Lochnagar 16 Years Old Legends Untold's very mellow and rounded nose swirls with subtle aromas. The top notes are lightly fruity, suggesting orange zest and green apple. They are encased after a while, in a hint of puff-pastry, all resting on a mossy and lightly woody base. Adding a splash of water adds to the fruit, now firm white grapes, and brings up the spiciness.


Johnnie Walker Blue Label Ghost & Rare Pittyvaich ($350)
Johnnie Walker Blue Label Ghost & Rare Pittyvaich explores the distinct character of exceptional and very rare whiskies from one of Scotland's most short-lived distilleries, the Speyside "ghost" distillery of Pittyvaich. Like the elusive will-o'-the-wisp of Scottish folklore – an enigmatic brightness that appears at dusk just long enough for travellers to find their way home – Pittyvaich had a short life but left a distinct and growing legacy. The distillery, which opened in 1974 closed in 1993 after only 18 years of life, is now considered as a hidden gem whispered about the world over for its unique Speyside style.


Bowmore No Corners To Hide 23 Year Old ($400)
The 23-Year-Old captures a whisky character inspired by the story of No Corners to Hide. The spirit was nurtured in ex-bourbon American oak hogsheads to create the signature Bowmore style. Two years of further maturation followed in Essencia barriques "to create a powerful character conjuring up a sensory exploration of this mythical tale," says the brand. "It captures a hint of beeswax, a scent of incense and a struck match to transport the senses to Bowmore's round church." Each bottle is decorated with illustrations and sketches from Frank Quitely.


Ardbeg Traigh Bhan Batch 3 ($400)
Ardbeg Traigh Bhan Batch 3 follows in the footsteps of the batches that came before it, but with slight changes to the cask selection, resulting in a somewhat spicier dram–expect delicate notes of zesty lime and walnuts alongside bolder flavors of cayenne pepper and aniseed.


Glenfiddich Grande Couronne ($600)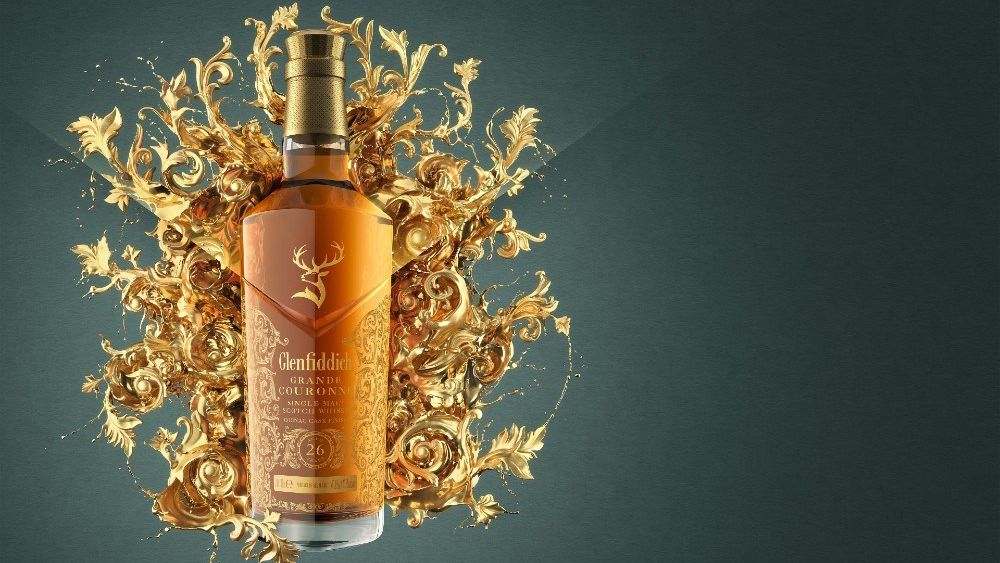 Initially matured in American and European oak casks, the Glenfiddich Grande Couronne was then finished for two years in Cognac casks. It is described as "vibrant and lively with an abundance of toasty oak sweetness." Expect notes of a French pâtisserie, freshly-baked Tarte Tatin and buttery choux pastry. It is deep, smooth, and "indulgently sweet" with flavors of cafe creme, brown sugar, and a hint of spice.


Laphroaig Ian Hunter Story Book Three: Source Protector ($1,250)
Laphroaig Ian Hunter Story Book Three: Source Protector is a 33-year-old whisky from 1987 that has been matured in ex-Bourbon barrels. The single malt charts the history behind the Kirkbride stream. Following a long-running dispute, Hunter purchased the land leading up to the source of the stream to ensure the distillery would be powered by steam.


Benromach 40 Years Old ($2,000)
Bottled at a cask strength of 57.1%, Benromach 40 Years Old was laid down in 1981 before spending four decades maturing in first-fill Oloroso sherry casks. The result is the oldest expression released in the Speyside brand's new look line up. "Our first Benromach 40 Years Old displays rich ginger and stewed fruit aromas, Seville orange, red apple and demerara sugar flavours before finishing with citrus zest and a subtle hint of charred oak. It truly is something special," says Keith Cruickshank, Distillery Manager at Benromach.


The Macallan Double Cask 30 Years Old ($4,000)
The Macallan Double Cask 30 Years Old has matured for 30 years in a harmonious union of sherry seasoned American and European oak casks, to create a sweeter, warmer taste and character. The sherry seasoned American oak imparts delicate, sweet flavors, while the European oak delivers the subtle and classic style of The Macallan.


The Last Drop Signature 50 Year Old Blended Scotch Whisky ($4,600)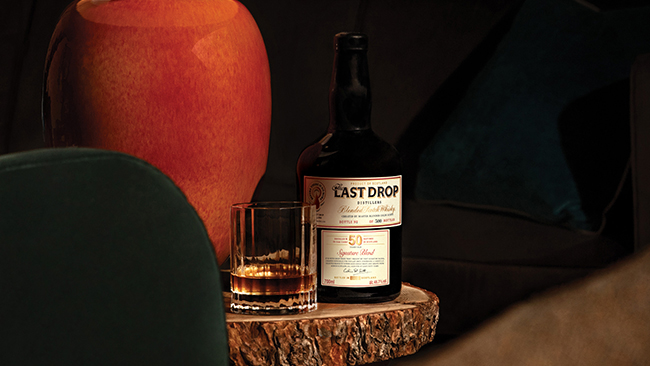 Limited to 500 bottles globally, The Last Drop Signature 50 Year Old Blended Scotch Whisky is made from the company's inventory of maturing malt and grain whiskies, and aged blends. The whisky began as a new distillate of single malts and grains, which were filled into Sherry and Bourbon casks more than 50 years ago. The blended Scotch offers dried fruits and scented floral notes, along with sweet spices and creamy toffee. The finish delivers hints of liquorice, spring flowers, and oak.


Talisker 43-Year-Old Xpedition Oak: The Atlantic Challenge ($4,900)
Shaped by nature's elements, Talisker 43-Year-Old Xpedition Oak: The Atlantic Challenge was finished in casks that included wooden staves that traversed the Atlantic. As part of this whisky making journey and inspired by the spirit of Talisker's founders, adventurer James Aiken undertook a 3,264 mile journey across the Atlantic, with a very precious cargo. On the deck aboard James's yacht he carried the wooden staves, sections of casks. The transatlantic expedition followed the same route of the rowers of the annual Talisker Whiskey Atlantic Challenge. Upon completion of the crossing, these staves were returned to Scotland to complete the final maturation of the whisky. Each bottle purchased will be accompanied by a piece of one of these very staves.


The Dalmore 30 Year Old 2021 Edition ($6,000)
The new 30 Year Old series celebrates The Dalmore's long-standing partnership with Douro-based Port producer Graham's, with the Highland distillery's whisky makers receiving access to rare Graham's casks. This first release is a 30-year-old single malt that was aged in American white oak ex-bourbon casks before being finished in Graham's 30 Year Old Tawny Port pipes.


Littlemill Testament 1976 ($10,800)
Littlemill Testament 1976 is the oldest release from the distillery to date. It was first distilled in October of 1976 and re-casked in American oak hogsheads in 1996. Master blender Michael Henry then vatted three of the casks into two first-fill oloroso sherry hogsheads for four months before blending the liquid together for two more months. Finally, it was bottled in December 2020. Bottled at 42.5% ABV, just 250 bottles of Testament 1976 were created. Each is crafted in hand blown Glencairn crystal, which have been facet cut at the base, mirroring the style of glass cutting during the Georgian period, and housed in a bespoke handmade cabinet.