Burns Night, also known as Burns Supper or Robert Burns Day, celebrates the life and poetry of the Scottish poet Robert Burns with speeches, recitations of poetry, haggis, and, most importantly, Scotch Whiskies. The tradition is celebrated annually on January 25, the poet's birthday.
Despite being celebrated continuously since 1801, Burns Night is often a relatively relaxed affair, and an excellent opportunity to dig into some of the finer bits of Scottish culture. While haggis, and the recitation of the poet's famed poem about the dish, might sour some on the revelry, they make for a truly unique evening. One thing we can all get behind though is good Scotch, and that's why we've put together this list of the 5 Best Scotch Whiskies to sip on Burns Night 2021. And if you're looking for the ultimate Burns Day celebration guide, we recommend heading over to Scotland.org, as for the Whiskies…
Ardbeg Wee Beastie ($45.99)
This is the latest permanent expression to join the Ardbeg core range – and at just 5 years old, this feisty and intensely powerful smoky whisky is untamed by age. Considered the rawest and smokiest Ardbeg ever by whisky creators, the result is a tongue-tingling, beautiful smoky dram due to its intense aromas of cracked blacked pepper that mingles with sappy pine resin and a sharp tang of smoke.
GlenDronach Port Wood ($89.99)
The GlenDronach Port Wood is a single malt Scotch Whisky inspired by the rich history of importing casked Port into Scotland during the 19th century. The GlenDronach's rich, full bodied Highland spirit has been matured in the distillery's signature Pedro Ximénez and Oloroso sherry casks, followed by a second maturation in Port pipes from the Douro Valley in Portugal.
Benriach Smoky 12 ($64.99)
Speyside's Benriach Distillery prides itself on having a distinctive flavor-forward portfolio of single malt Scotch Whiskies complete with unpeated, peated, and triple-distilled expressions. The newest addition to the core portfolio, The Smoky Twelve, has a sweet and smoky flavor that evokes the distillery's smoke season. Master Blender Rachel Barrie creates its unique flavor palate through selecting and maturing in bespoke oak casks, and creating innovative combinations of Bourbon, Sherry and Marsala Wine.
Glenmorangie A Tale Of Cake ($120)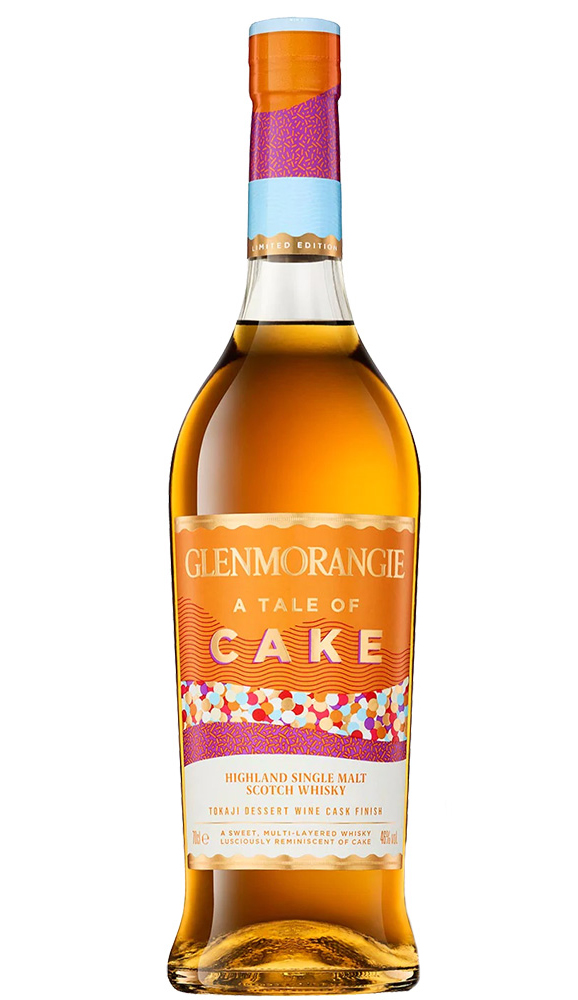 The limited edition Whisky is the result of Glenmorangie's director of whisky creation, Dr Bill Lumsden, experimenting with Tokaji dessert wine casks. According to Lumsden, Glenmorangie A Tale of Cake evokes the memories of when he would bake with his grandmother and pineapple upside down cake his daughter made him for his birthday. The brand teamed up with Dominque Ansel, who created a special "caketail" to go with the Whisky.
Balblair 18 Year Old ($199.99)
Matured initially in American oak ex-bourbon casks, followed by first fill Spanish oak butts, adding depth and charisma, the Balblair 18 Year Old is the personal favorite of Distillery Manager John MacDonald. It's a complex and perfectly balanced Whisky that offers aromas of rich toffee and baked pears, which shine bright against a backdrop of new leather. The palate is balanced with juicy apricots, seasoned oak and vanilla custard. The finish is long and warming with chords of fresh spices and raisins.