Absolut Vodka hails from Ahus, Sweden. It can trace its history back to 1879 when founder Lars Olsson Smith used to sell the clear spirit outside the border of Stockholm–which at the time had a liquor marketing monopoly. It wasn't until the 1970s, however, that the premium Vodka of the now Pernod Richard-owned brand became what we know it as today.
Absolut Vodka was introduced to the global market in New York 1979. The main ingredients are water and winter wheat. The water comes from a well in Åhus, where it's protected from impurities. Winter wheat takes a full year to grow, and spends much of that process under the Swedish snow developing its hard grain.
As a brand, Absolut has a long history of collaborating with artists. Its first collaboration was in 1985 with Andy Warhol, and since then some 550 artists have produced collaborative pieces. 850 of those are now on display at Stockholm's Spiritmuseum. Over time, this attention to art has created the Absolut Collectors Community, who collect Absolut Bottles and Absolut Ads.
On the nose, there are aromas of sweet wheat. The palate is soft with notes of wheat and tiny bite on the finish. It's definitely a more neutral vodka and provides good warmth as you finish a drink.
Of course, Absolut Vodka is excellent in a variety of cocktails, but if you're looking for something a little different, we recommend a Vodka Sour: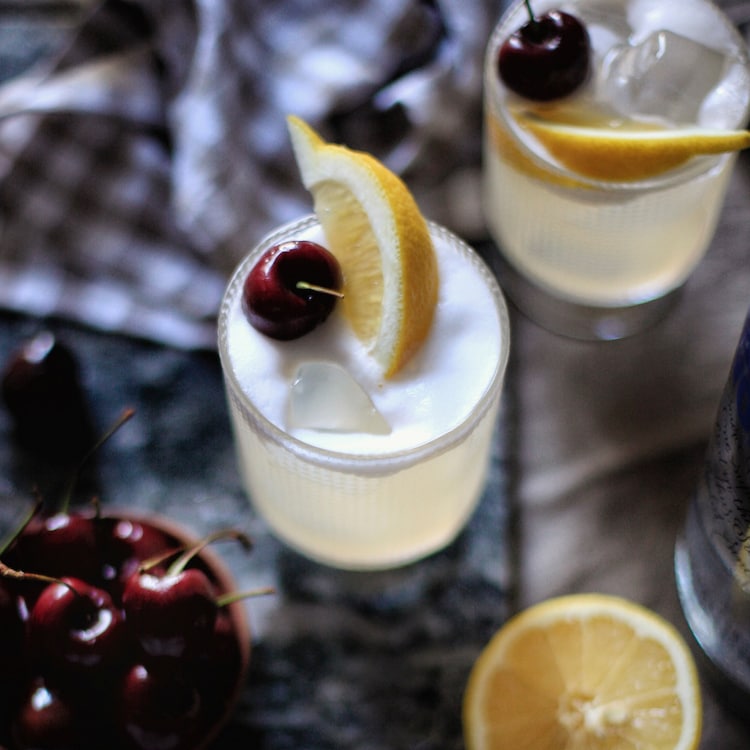 Vodka Sour
1½ oz Absolut Vodka
1 oz Lemon Juice
½ oz Simple Syrup
3 Dashes Bitters
½ oz Egg White
1 Whole Cherry
1 Wedge Lemon
Ice Cubes
Fill a shaker with ice cubes. Add all ingredients. Shake and strain into a rocks glass. Garnish with a cherry and a lemon wedge.
Absolut makes a variety of other Vodkas including Elix, Peppar, Citron, Vanilla, and a slew of other flavors. They also have a variety of canned cocktail options.
Absolut Vodka Ratings: