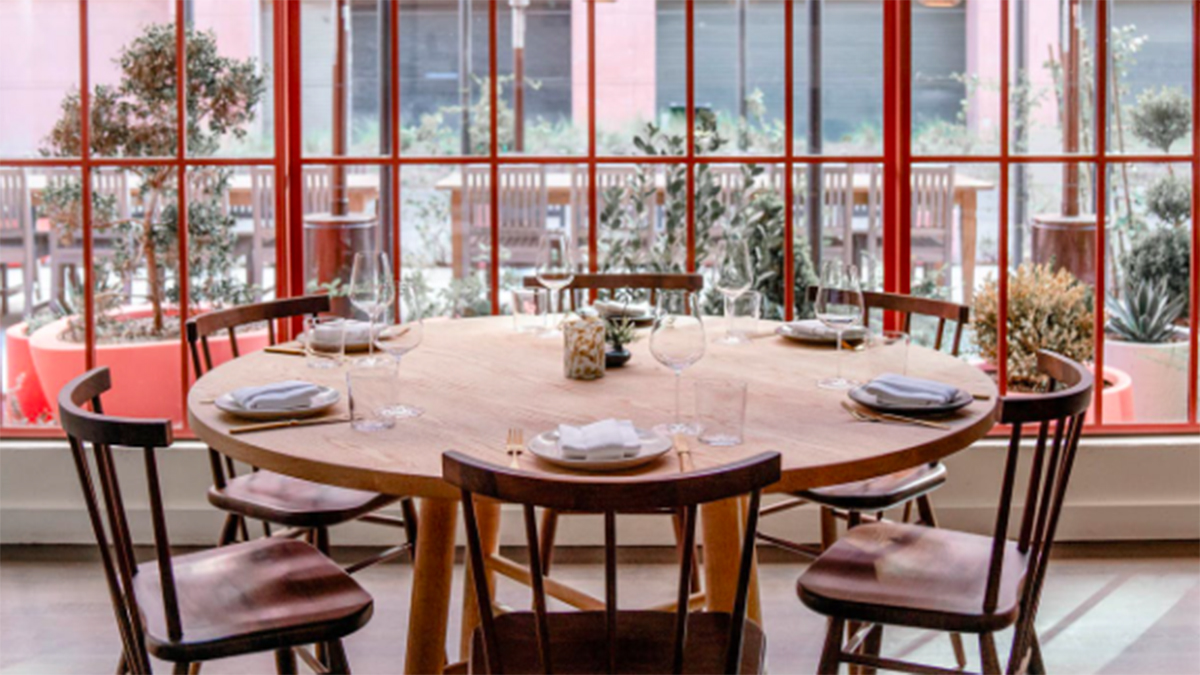 Sitting on the opposite side of the building from its sister all-day restaurant Tartine Bianco, dinner-only Alameda Supper Club serves up an array of elegant pastas, salads, and fresh oysters — not to mention a hulking piece of Tartine's country loaf that shouldn't be passed up when settling down for a few cocktails.
Boasting indoor and patio bars, the newly opened DTLA spot sits quietly down a seemingly deserted avenue at The Row. Bar tops are white marble, while wood elements warm throughout. Everything is seasonal, including the lip-smacking cocktail menu, and a mix of tropicalia, hip hop, and jazz fills the space.
Japanese gin, egg white, and hazelnut create a velvety texture in the Apricot Sour, which comes with the orange stone fruit "four ways." Served in an elegant coupette, the cocktail bursts with cheek-sucking electricity and a touch of sweetness. It's filled with the excitement of early existentialism, and as Raymond Aron told Jean-Paul Sartre as he sipped something eerily similar at Parisian cafe, "You can make a philosophy out of this cocktail."
The Giuseppe, meanwhile, is a straightforward, alcohol-driven delight. Round, wet, and with a strong white grape quality, the mix of grappa, italicus rosolio, verjus, and prosecco sips like a bold Italian wine. There is fire on the nostrils and an ice cube floats dead center to keep you cool.