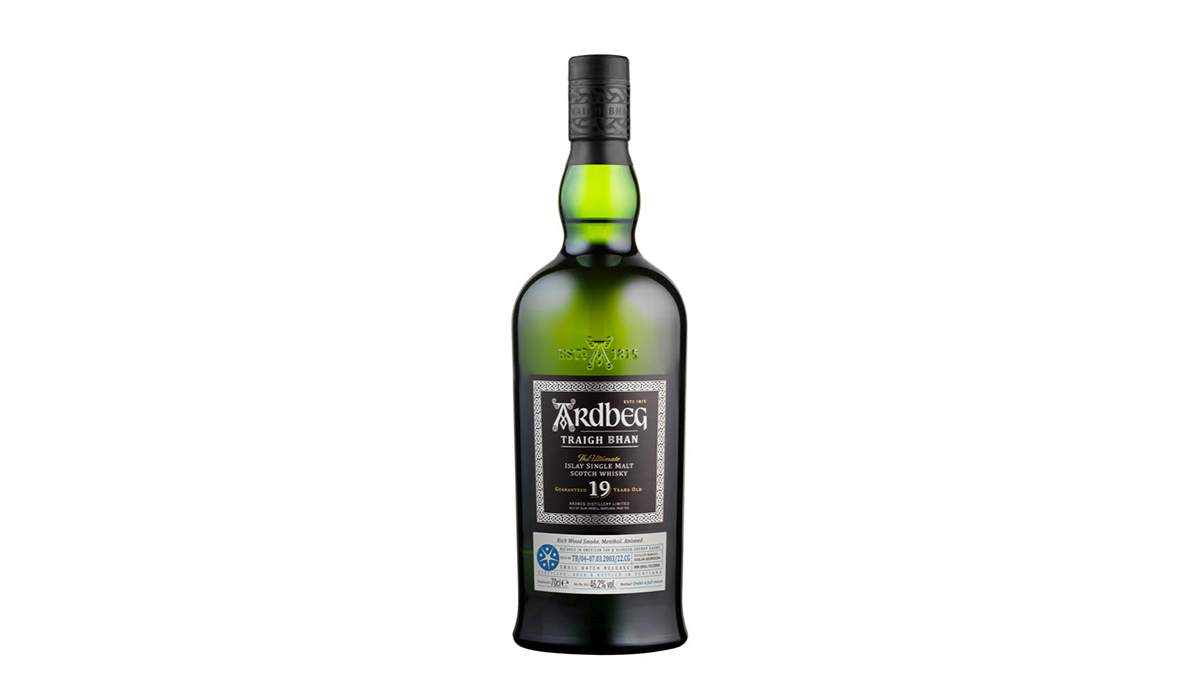 Ardbeg has unveiled Batch 4 of its permanent 19 year old expression, Ardbeg Traigh Bhan (pronounced tri-van). Produced in small batches, the exceptionally rare and ever-changing Scotch draws its inspiration from Islay's Traigh Bhan beach, known locally as the Singing Sands.
Matured with a higher proportion of Oloroso Sherry casks, Batch 4 is subtly different to the previous releases of Traigh Bhan, taking on more flavors of chocolate and raisin, alongside a distinctive mentholic character.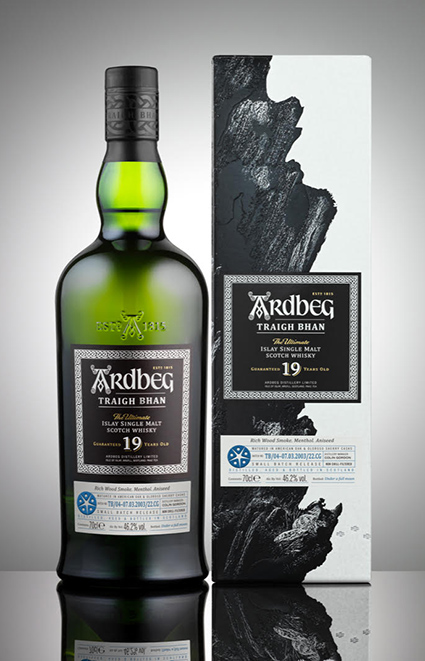 On the nose, aromas of herbal pine and fennel flow into sharp notes of citrus-y lime sorbet and medicinal lozenge. The palate features an intense wave of wood smoke followed by ripples of decadent dark chocolate and ground coffee. Sweeter notes of lemon curd and peanut brittle cut through the swell to reveal delicate hints of creamy raisin fudge and hazelnut. Finally, menthol, fresh lemongrass, aniseed, clove, and white pepper emerge from rich, smoky depths.
The taste profile isn't the only thing that changes year-on-year. Each Traigh Bhan whisky carries its own unique batch code, batch symbol and signature from one of the Distillery's famous faces – this year it's Distillery Manager Colin Gordon.
"I'm absolutely delighted to put my name to this batch of Ardbeg Traigh Bhan, inspired by one of the most beautiful spots on Islay," said Gordon. "It's a delicious dram, and the fact that each bottling is a little bit different adds to the fun. I know Ardbeggians and their friends enjoy comparing the finer details of this ever-changing whisky."
Dr Bill Lumsden, Ardbeg's Master Distiller, said: "Ardbeg 19 Years Old Traigh Bhan Batch 4 is another incredible iteration in the series. It follows in the footsteps of previous bottlings, but thanks to some tweaks to the recipe, we've brought more woodsmoke, menthol and aniseed to the fore. This is an impossibly balanced, not-to-be-missed Ardbeg."
Bottled at 46.2% ABV, Ardbeg 19 Years Old Traigh Bhan Batch 4 will be available to purchase for $299.99 from whisky specialists, Ardbeg Embassies, online, in selected retailers, and from the Ardbeg.
For more information on this bottling and all things Ardbeg, head over to the brand's official website.
In April, Ardbeg unveiled its first single malt whisky NFT, Ardbeg Fon Fhòid.