Australian whisky is on the rise, and the best bottles can rival any other luxury spirit on the market.
Every five to 10 years or so, a new category of whisky pushes its way into the global conversation. First it was single malt Scotch. Later, Japanese whisky and bourbon gained global laudits. More recently, rye and whiskies from far-flung single distilleries began gaining attention. Now, it's Australian whisky.
Ever since Sullivans Cove's Single Cask French Oak whisky won the World's Best Single Malt at the World Whiskies Awards in 2014, it was only a matter of time till the brown stuff from Down Under began competing with bourbon and Scotch on a regular basis. Early this year, Melbourne's Starward became the most awarded distillery at the San Francisco World Spirits Competition, joining a slew of distilleries that have left their mark on the global scene.
With a tradition of innovation and limited rules regarding whisky distillation and aging, the country continues to push the boundaries of what can be done with whisky. The best Australian whisky bottles celebrate quality and variety. Bottles can be found from $40 to $4,000 and beyond, and varieties speak to the unique terroir and products available across the continent.
"The creative canvas we are afforded to make distinctively delicious whisky is like no other place in the world," explains Dave Vitale, Founder of Starward. "That's of course in part a result of the amazing ingredients on our door-step and the inimitable climate we have here in Melbourne. But more importantly it's a reflection of the broad regulations we have for whisky that enable us to do things that are just not allowed in Scotland with Scotch whisky and America with Bourbon."
The modern scene arguably started in Tasmania with Lark Distillery, the grandfather of craft whisky in Australia. Today, the island boasts more distilleries than any other state in the nation and offers a style unique to the region.
How does Tasmanian whisky differentiate itself from Australian whiskies? "Climate is definitely one," says Lark Head Distiller Chris Thomson. "Cooler weather and the high and low pressure systems that run over the state I believe play a part in our maturation profile. At LARK we also have our own peat bog which allows us to peat our spirit which is a subtle but important part of the LARK style."
Meanwhile in Melbourne, Starward looks to Australia's iconic wines to make Starward's whisky unique. "We exclusively age our whisky in Australian wine barrels which could break the rules of the Scotch Whisky Association, and is completely outlawed in America," says Vitale.
Most recently, rye whiskies have begun to take off in Australia. Sydney's Archie Rose won World's Best Rye Whisky at The World Whiskies Awards 2020. Another rye whisky producer, Gospel, takes from various traditions to make theirs unique. "The Straight Rye Whiskey we make at The Gospel uses a combination of production techniques," co-founder Andrew Fitzgerald explained to us. "We use a continuous column still typical of American grain distilleries but we pair it with a pot still, more traditionally found in Single Malt distilleries. For another of our products we use a Solera system for maturation, typically used in the production of fortified wines in Spain and Portugal."
Speaking to producers across the nation, it's the openness, innovative nature, and varied products and terroir that make Australia a unique space for whisky today. "We aren't bound by the same history of the other big whisky producing regions," says Thomson. "This has allowed the industry to borrow the best bits of each region as well as innovate, to develop our own style."
"I believe there are two key ingredients in making Australian whiskey unique," believes Fitzgerald. "Firstly, our climate. The Australian climate not only produces a more distinct character of grain but it also influences our maturation substantially, especially in states like Victoria and New South Wales. We see such a varied fluctuation in temperature that it imparts a distinct richness to what we produce.
"Secondly, Australian whiskey is a reflection of our culture. A melting pot of different ethnicities and influences, we are less bridled by tradition and more fuelled by fresh ideas. While most Australian whiskey producers respect the origins of whiskey making, we often have a distinctly Australian approach to it."
"Every distiller I've met here (and abroad) aspires to make high quality liquid," adds Vitale. "So, it's not just about the quality of our products, it's about the creativity and innovation that's embedded in our culture. We're showing the world what's possible when you explore the possibilities, but still maintain the essence of all great whiskies – an amazing reflection of the place it's made.
In short, Australian whisky has arrived and the best bottles rival the top offerings from any continent. So without further ado, here are the best Australian whisky bottles that you should have on your shelf.
Best Australian Whisky Bottles:

Lark Classic Cask (Tasmania)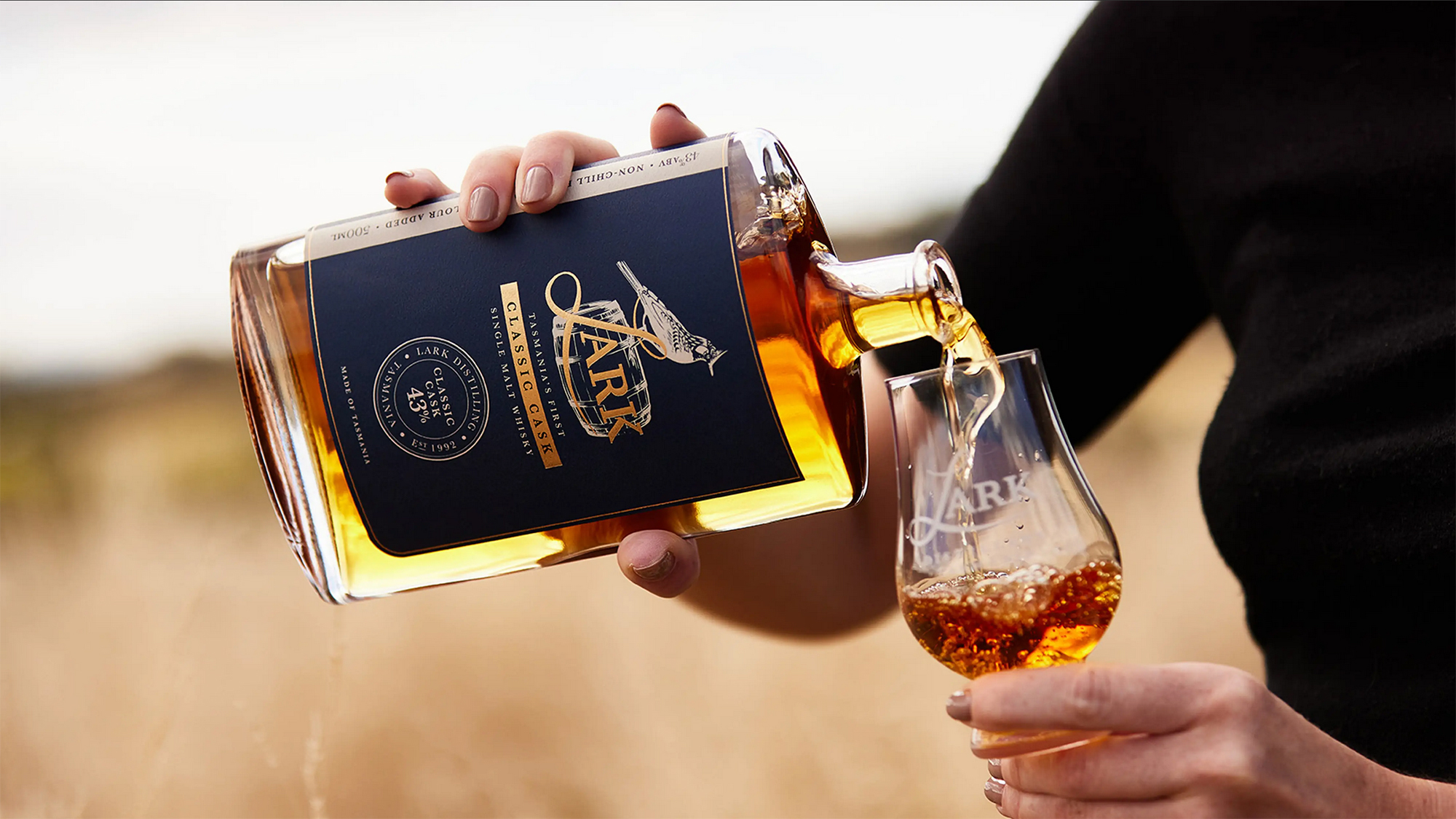 The discussion of Australian whisky today begins with Lark Distillery. If not for founder Bill Lark, there might not be much of a scene to discuss. Over the years, the brand's innovative nature and willingness to push boundaries has led to it creating some of the most distinguished bottles available anywhere. But if you have to start somewhere, it's with the Classic Cask.
Handcrafted at their Coal Valley Distillery, Lark Classic Cask is bottled at 43% and features the house's citrus and butterscotch style with a hint of Tasmanian peat. A great balance of sweet, spicy and savory elements make it the perfect dram for whisky-lovers at all stages of their whisky-drinking journey.

Starward Solera (Victoria)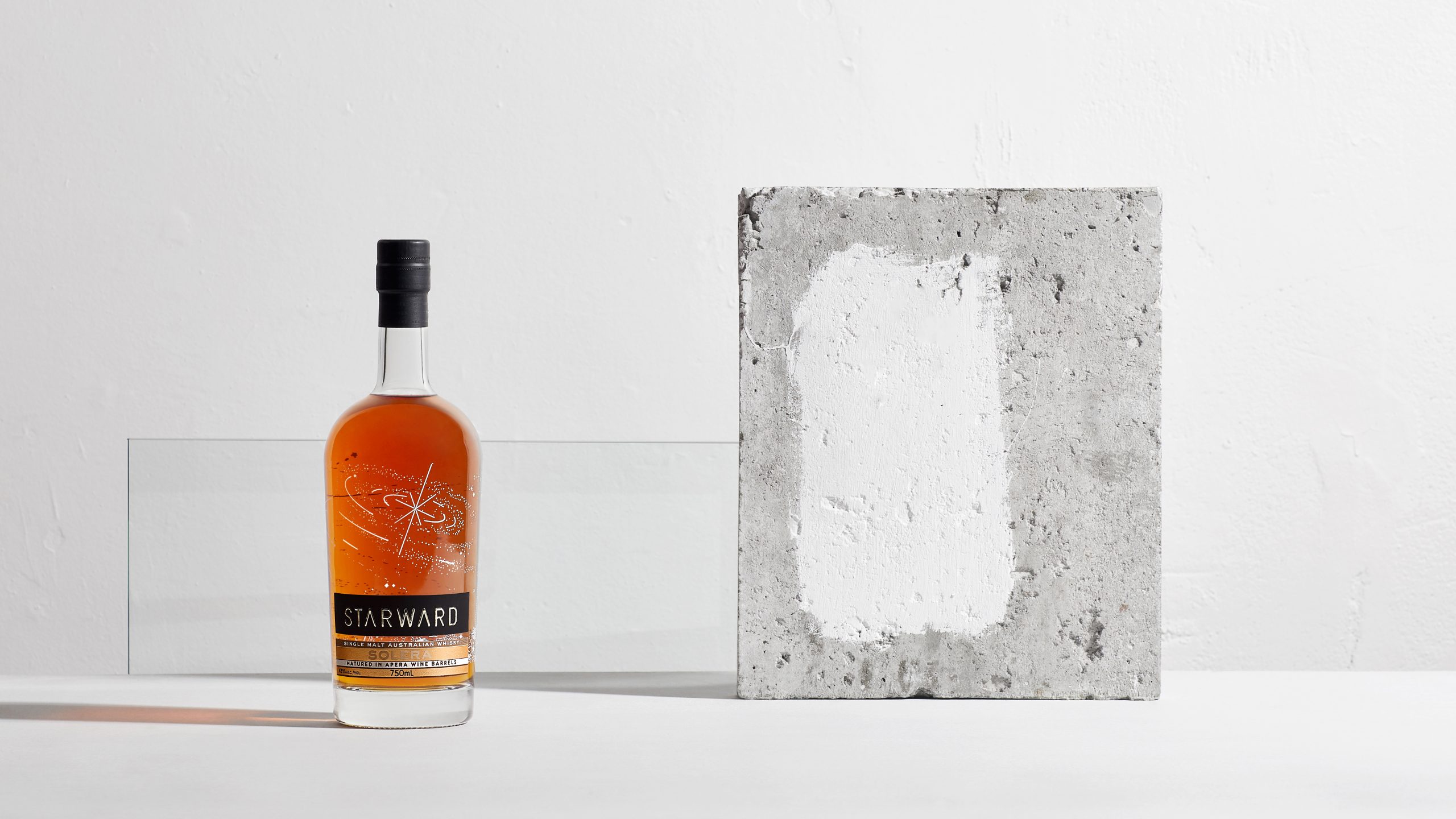 Famous for using red wine barrels to age their whiskies, Starward is probably the most accessible of all brands outside of Australia and Vitale recently told The Spirits Business they're pushing to be "a top five new world whisky globally." Our favorite release is their Solera.
The very first whisky from the brand, Starward Solera is rich and filled with jammy fruit flavors, alongside notes of creme brûlée and spice with a lingering dry finish. It's an incredibly versatile whisky that can be enjoyed neat, over ice, or shaken up in a classic cocktail.

The Gospel Straight Rye Whiskey (Victoria)
Founded with the US market in mind and launched in September 2019, The Gospel has already become popular amongst a seemingly cult following of rye whiskey fanatics – with all limited releases selling out within hours. While there are two offerings currently available in the US, we think the best place to start is with their Straight Rye Whiskey.
Made in Australia using single-sourced grain and aged in Melbourne's dynamic climate to produce a uniquely local rye whiskey that's distinct and honest for all occasions, The Gospel Straight Rye Whiskey offers buttery dark rye bread on the nose with hints of spice and light toffee. The palate finds caramel vanilla, sweet allspice, clove, pepper, and green apple, leading to a finish of dried red fruit and crème caramel, with woody spices.

Sullivans Cove Double Cask (Tasmania)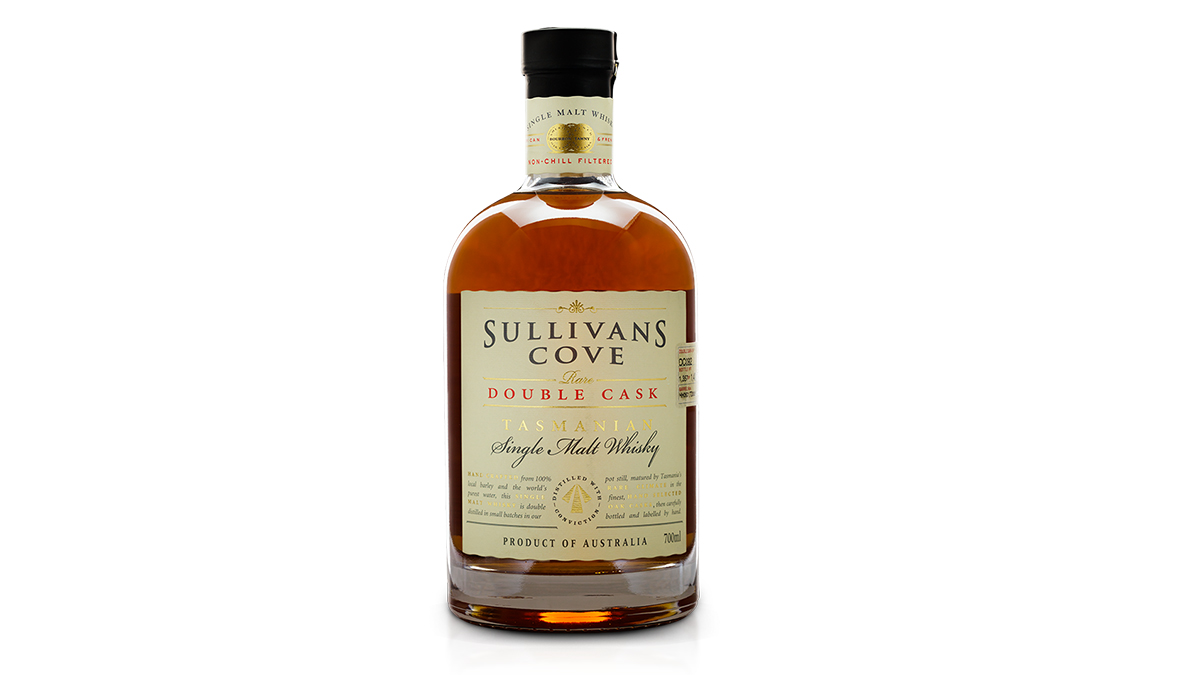 As mentioned above, Sullivans Cove burst Australian whisky onto the global scene. Founded in 1994, the Tasmanian distillery produces a variety of whiskies that range in price from the hundreds to the thousands. If you're looking for a place to start, we recommend the Sullivans Cove Double Cask.
Aged in a combination of French and American oak casks, this single malt whisky offers complexity and length. The rich palate is filled with sweet malt, dried apricots, honey, and freshly baked bread.

Archie Rose Rye Malt Whisky (New South Wales)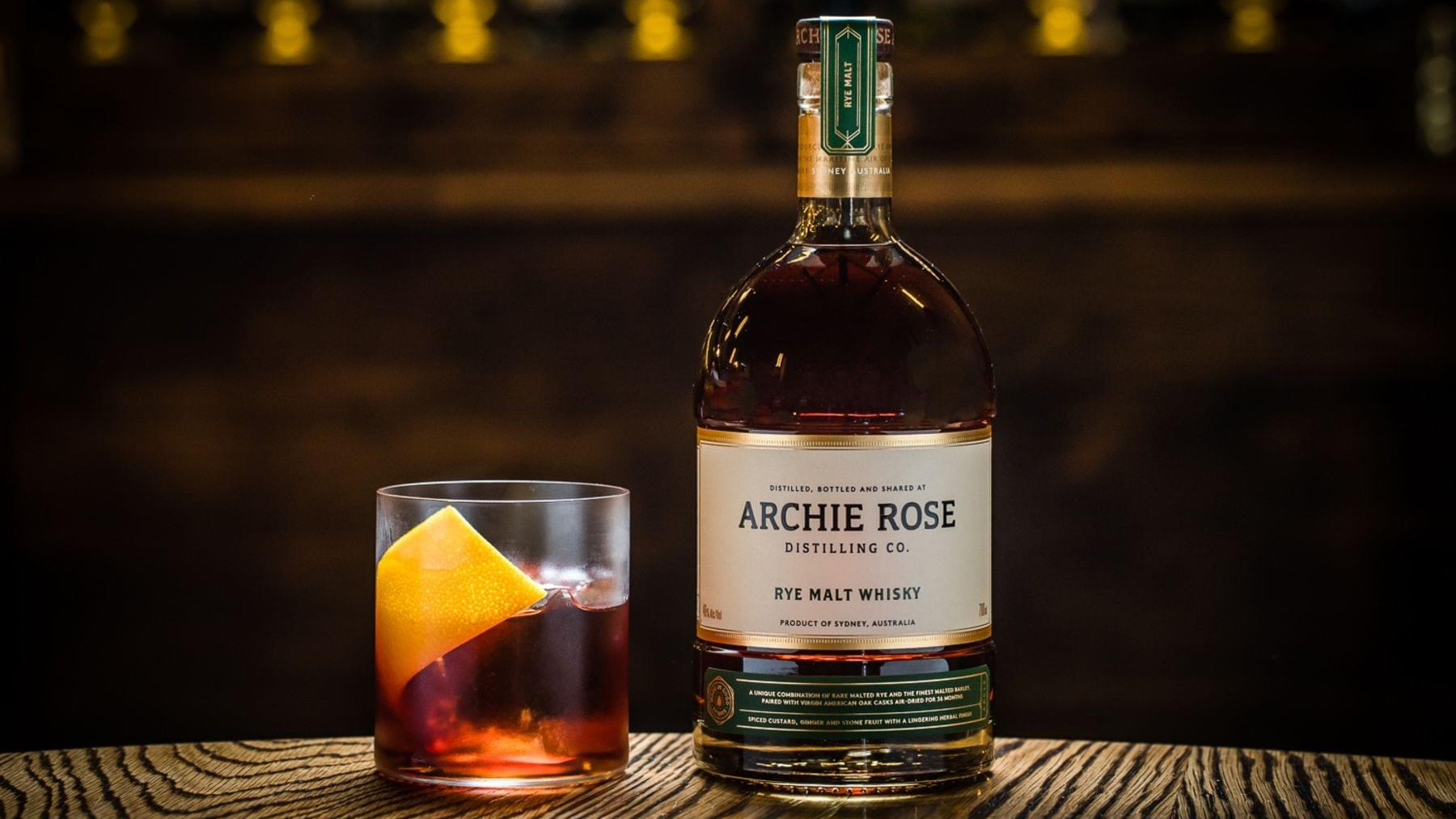 Founded in 2014, Archie Rose was the first new distillery to open in Sydney since 1853, and initially were known for their gin and vodka. In 2018, the distillery began releasing rye malt whisky, and was awarded the world's best rye whisky in 2020. We recommend trying their Archie Rose Rye Malt Whisky.
Made with rare malted rye and malted barley, and matured in virgin American oak casks in the maritime air of coastal Sydney, Archie Rose Rye Malt Whisky offers notes of spiced custard, ginger, stone fruit and baked apple pie with a fresh herbal finish that lingers on the palate.

Young Henrys Ramblin Man Australian Single Malt Whisky – Aged 18 Years (New South Wales)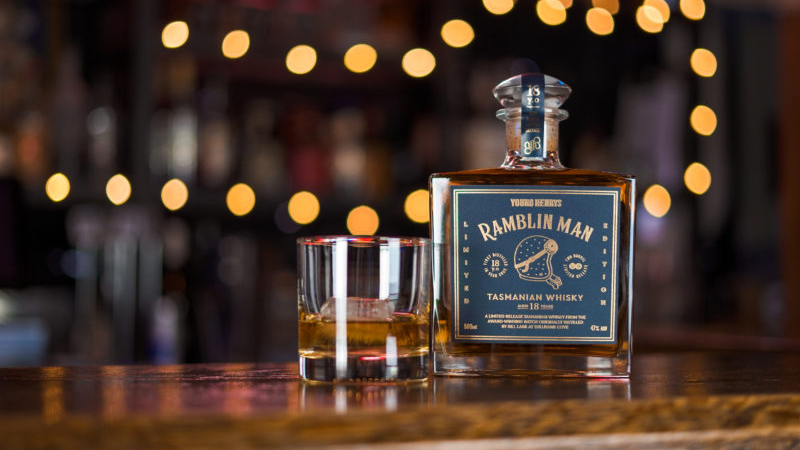 Young Henrys might be one of Sydney, Australia's most talked about craft breweries, but in 2021 the Newtown outfit made waves with a "new" 18 Year Old Australian Single Malt Whisky, dubbed Ramblin Man.
First distilled and barrelled in Tasmania in 2000, the Australian whisky was transported to Newtown in mid 2016. At Young Henrys headquarters, the it was transferred into Australian Apera Sherry casks, spending its final years aging before it was bottled by hand in November 2018.

Limeburners Single Malt Whisky Port Cask Strength (Western Australia)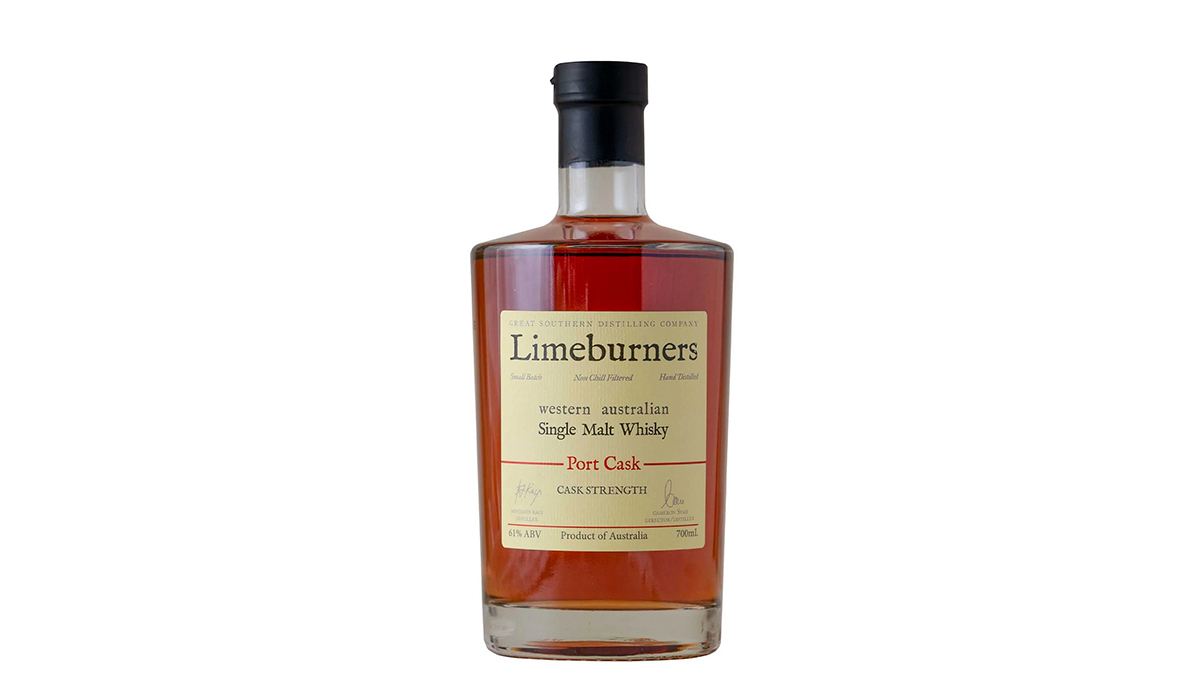 Great Southern Distilling Company, located at the southwestern tip of Australia, began producing Limeburners back in 2004. Produced using premium Western Australian grain and pure Albany water from limestone aquifers deep below the distillery, the whisky is matured in second fill American oak bourbon barrels, with some expressions finished in Australian fortified wine barrels.
Bottled at 61% ABV as a single cask expression, Limeburners Single Malt Whisky Port Cask Strength was first aged in ex-bourbon American oak before being further matured in an Australian Port cask. It boasts notes of fruit cake filled with caramelized port wine raisins, chopped apricot, sticky caramel, and dark chocolate truffle.

Overeem Man of Promise Reserve (Tasmania)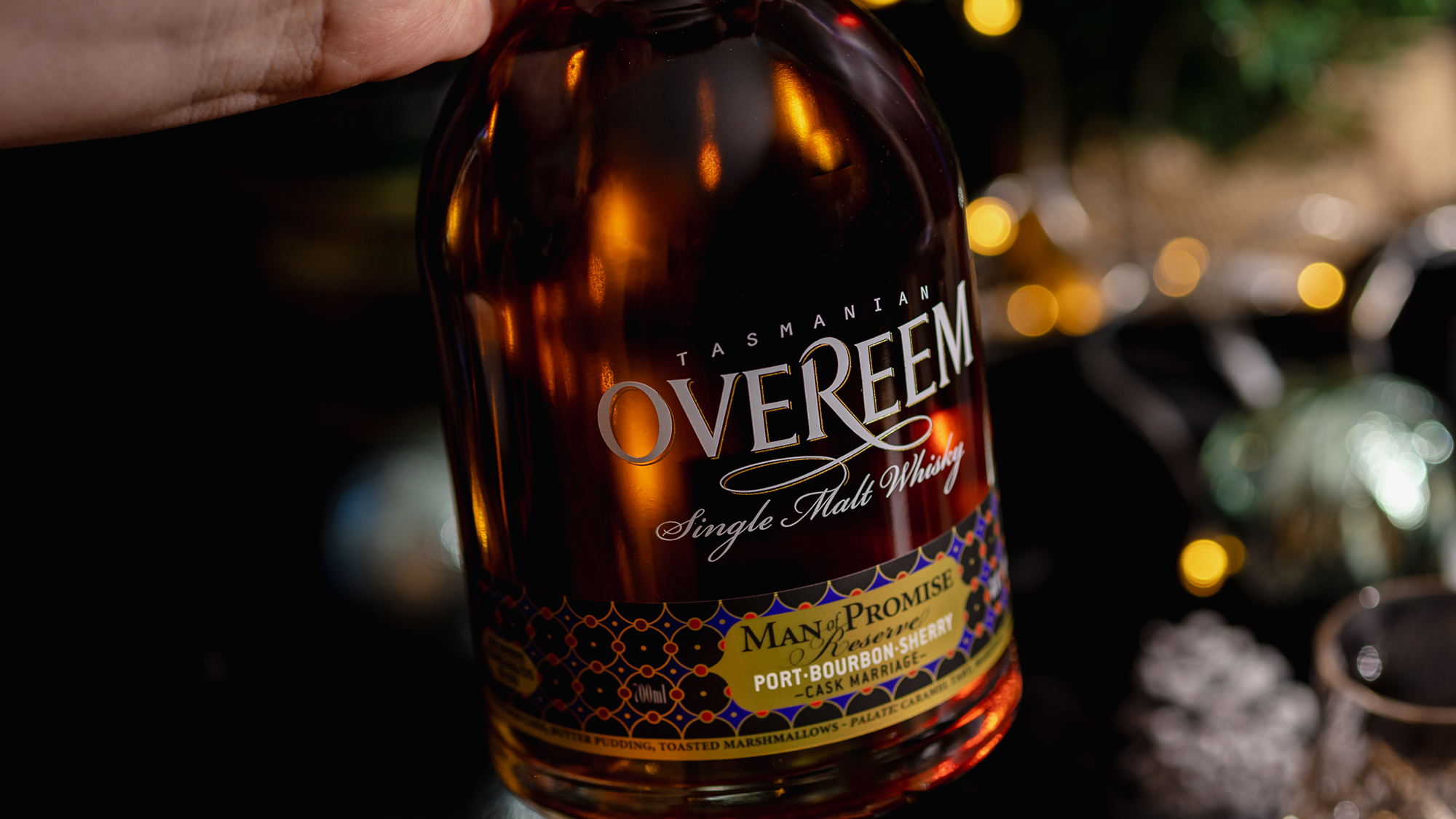 Founded in 2007 by Casey Overeem, Overeem Distillery became the fourth distillery to open in Tasmania and was influenced by the owner's first experience distilling in Norway. Casey looked "to one day craft a single malt whisky that he could enjoy alongside the great whiskies of the world" and with their annual 'Man of Promise Reserve' release, he may have done so.
Differing each year, Overeem Man of Promise Reserve release #3 was crafted by Casey himself. Bottled at 46% ABV, this whisky is a unique marriage of four single cask whiskies aged between five and six years. It's a Christmas whisky that speaks of caramel tarts and brandy snaps, toasted marshmallows and sweet Christmas cake. In even better news, it seems to get better with each passing year.

McHenry Single Malt Whisky (Tasmania)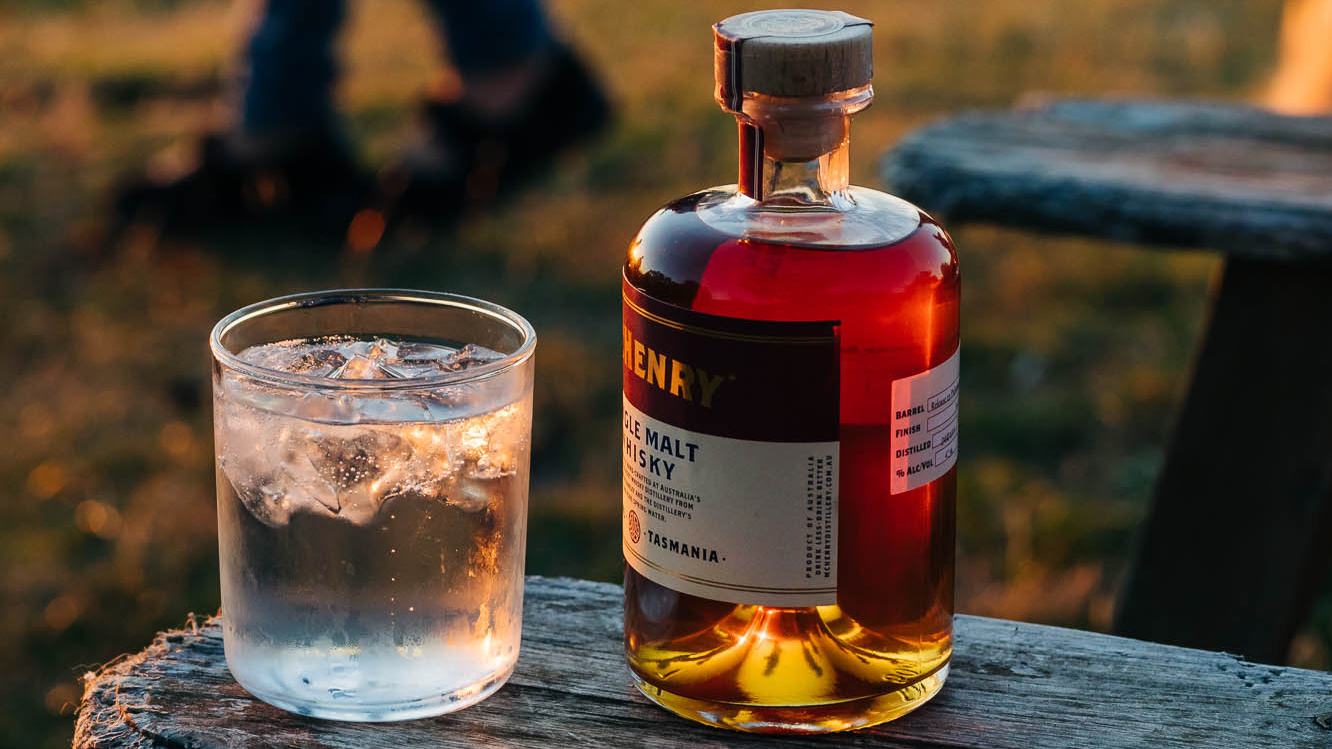 Located on the side of Mount Arthur on the Tasman Peninsula, McHenry is Australia's southernmost whisky distillery. Its location takes advantage of the maritime environment, giving the maturing spirit the right conditions to make the most of its time in the wooden barrels. They don't release many bottles, so when they do, we recommend getting a hand on their single malt.
Bottled at 42% ABV, Release 32 was aged in French Oak Ex Port barrel. The nose offers aromas of caramel, liquorice, and sweet plump. The palate finds smooth gentle light chocolate, a hint of liquorice. and raisin caramel fudge. The finish is light and sweet with a fruit note.

Bakery Hill Classic Malt (Victoria)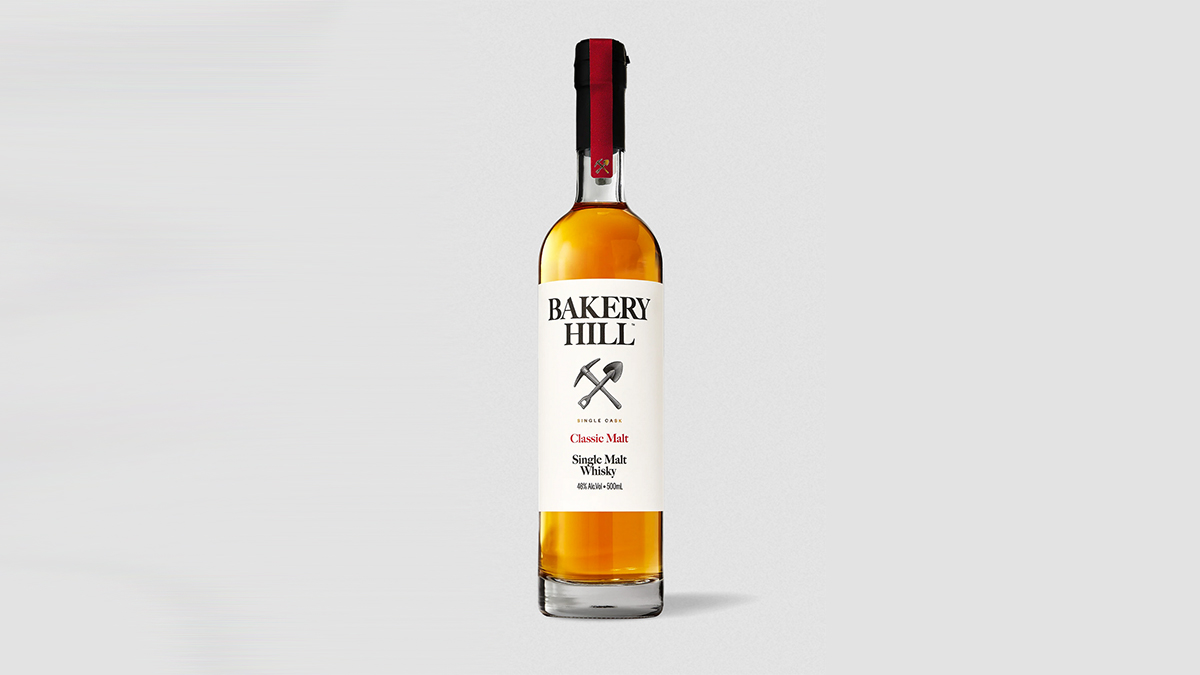 David Baker opened Bakery Hill in 1999. Its core range uses only malted barley, yeast, and water, and are matured for around 6 to 8 years in American oak ex-bourbon barrels. If you're looking for a good place to start, you can't go wrong with the Classic Malt.
Victoria's very own "Speyside" style expression, the Bakery Hill Classic Malt is made with Australian malted barley, milled, brewed and double distilled in Melbourne, then matured for up to 8 years in American Oak Ex-Bourbon barrels from Jack Daniels. It offers notes of spiced apple, nutmeg, honey, and loads of rich malty sweetness.