Bacardí has unveiled the third edition of its limited-edition cask finish series, Bacardí Reserva Ocho Sevillian Orange Cask Finish Rum. Following the success of the two previous launches, Sherry Cask and Rye Cask Finish, the new expression serves to continue the five-year aged rum series which will see the brand unveil a new cask finish offering every year through 2025.
Offering notes of orange peel, dried stone fruits, and finished with a smoky wood aroma, the Bacardí Reserva Ocho Sevillian Orange Cask Finish is a blend aged at least eight years in American oak barrel under the Caribbean sun and finished for an additional 3-6 months in Vino de Naranja casks from Seville, Spain. The premium, citrus-forward blend boasts a dark golden color with a slight orange hue, and can be sipped or used in cocktails.
"The third installment in our popular Cask Series, Sevillian Orange continues our brand legacy of producing premium rums that match consumer tastes. This exceptional expression harmoniously blends our finest aged rums with the essence of Vino de Naranja from Spain, delivering a delightful burst of flavor," said Lisa Pfenning, Vice President, Bacardí for North America. "Inspired by tradition, yet infused with innovation, the Sevillian Orange Cask Finish is destined to captivate the palates of both rum connoisseurs and dark spirit aficionados alike. As the world's most awarded rum, we're excited to add a new and deeply flavorful expression to our vast premium portfolio."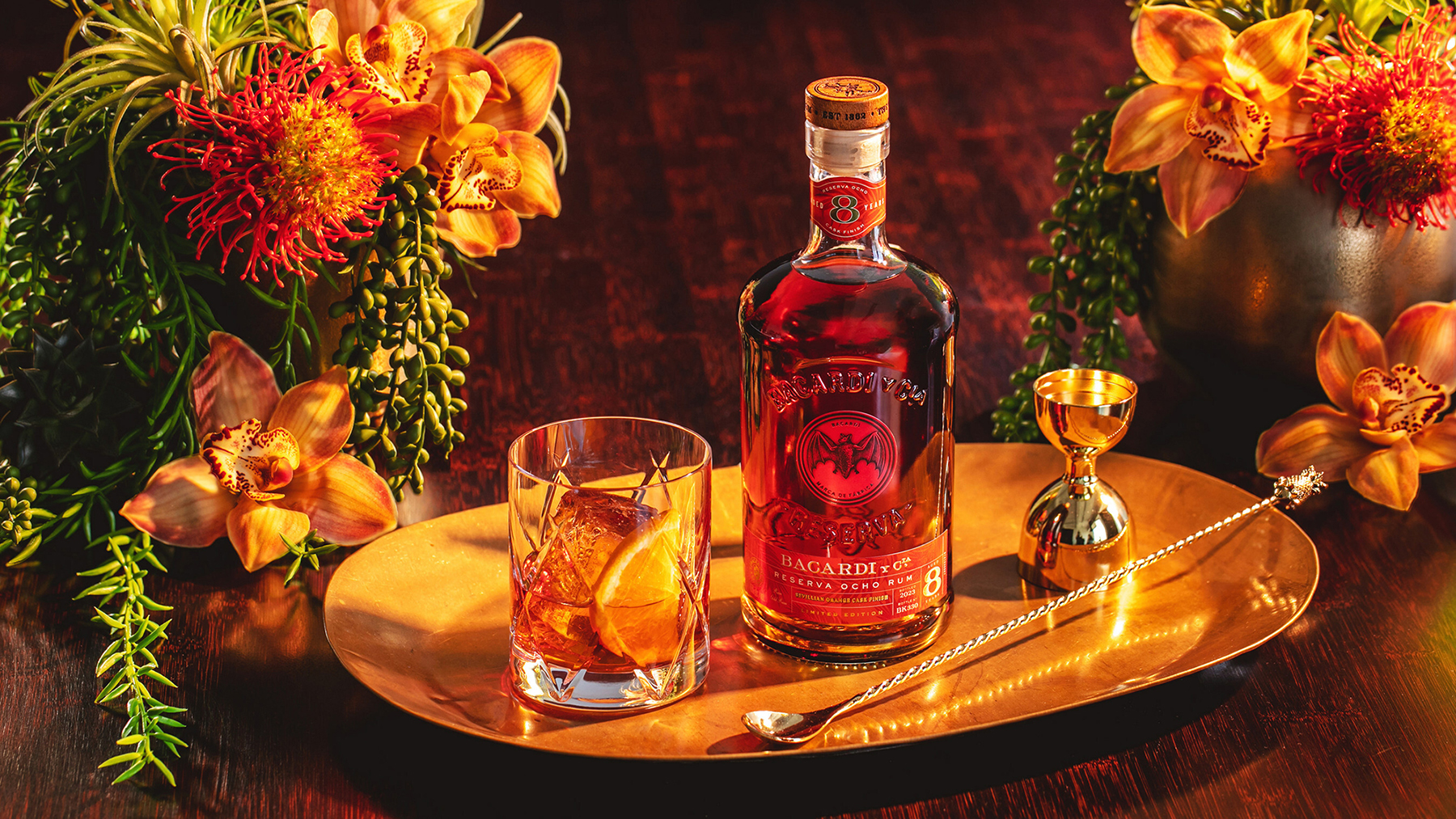 Created to pair with an Old Fashioned, Bacardí Reserva Ocho Sevillian Orange Cask Finish serves as an alternative to traditional sipping spirits. With Bacardí's new release, the cocktail gets a refreshed taste thanks to the liquid's meticulously balanced citrus and smoky notes.
Sevillian Orange Old Fashioned
2 oz. Bacardí Reserva Ocho Sevillian Orange Cask Rum
¼ oz. honey syrup
2 dashes angostura bitters
Method: Combine all ingredients into a mixing glass. Add ice and stir for 10-15 seconds. Pour over a large ice cube in an old-fashioned glass. Garnish with an orange wedge.
Bottled at 45% ABV, the new rum will be available for the price $34.99 per 750ml bottle, and can be purchased online and in stores nationwide.
To purchase Bacardí rum and cocktail kits, head over to the brand's official website.