Baileys Original Irish Cream is the original Irish cream, there was none before it. It was invented in 1971 for Gilbeys of Ireland by a team headed by Tom Jago. Why did they want to create one of the world's most dangerously delicious liqueurs? It was partly because they had access to surplus alcohol from a loss making distillery and surplus cream from another venture. They also apparently used Nequick for the initial recipe, which took all of 45 minutes to formulate.
Made out of Irish Whiskey, cream, spirit, and chocolate, the cream and Whiskey are homogenised to form an emulsion with the aid of an emulsifier containing refined vegetable oil that prevents the separation of alcohol and cream during storage. Also included in the recipe are herbs and sugar, though the exact amount of each remains unknown.
On the nose, there are aromas of condensed milk and vanilla with notes of cocoa. The palate features flavors of chocolate milk and caramel with a hint of Whiskey fire. The finish is velvety and sweet with a warm touch.
When it comes to versatility, it's tough to beat Baileys Original Irish Cream. You can drink it neat over ice, drizzle it over ice cream, or shake it into a cocktail. If you're looking to mix something up, the brand recommends a Flat White Martini: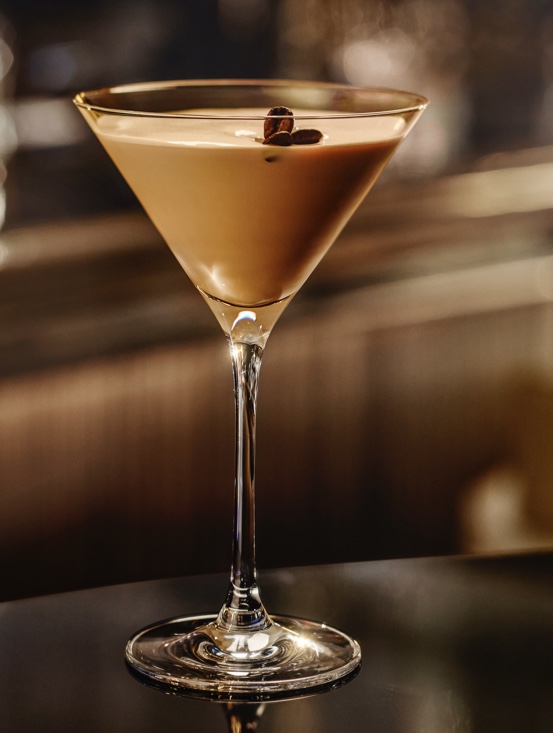 Flat White Martini:
1.5 oz Baileys Original Irish Cream
0.75 oz vodka
0.75 oz espresso
A few ice cubes
3 coffee beans to decorate
Pop all the ingredients apart from the coffee beans in a cocktail shaker. Shake it up until everything is blended and the liquid is smooth as silk. Strain into a martini cocktail glass and garnish with the three coffee beans.
Baileys was introduced in 1974 as the first Irish cream. Gilbeys of Ireland was granted permission to use the name by John Chesterman, after it asked to use the name from a restaurant that John Chesterman owned. The fictional R.A. Bailey signature was inspired by the Bailey's Hotel in London. Today, the brand is owned by Diageo
There are a variety of other Baileys options on the market, including Almande, Salted Caramel, Strawberries & Cream, Espresso Creme, Red Velvet, Pumpkin Spice, Vanilla Cinnamon, and Chocolate Cherry.
Baileys Irish Cream Ratings: