Bairro Alto plays home to Lisbon's hip, alternative side. Its bohemian denizens mesh nightly with crowds of twenty and thirty somethings to create one of Europe's most lively neighborhoods. While some streets are packed with bar after bar of noisy revelers, there remain a variety of hidden spots that serve up some of the finest drinks and best atmospheres around.
From a parking lot rooftop bar with some of the city's best views to a former meeting place for World War II spies, Bairro Alto is home to some of Lisbon's best bars. Afterall, there is a reason why the streets are loud and the sidewalks are packed.
Here are the 6 Best Bars in the Portuguese Capital's Most Bohemian Neighborhood.


49 da ZdB is all about conversation and self-expression. Bairro Alto remains one of Lisbon's hippest neighborhoods, and this bar provides a location for artists and scholarly types to enjoy each other's company before letting it all out on the dance floor. If you're looking to chat about the latest music, what's happening in Portugal's current art landscape, or the finer points of Fernando Pessoa, 49 da ZdB is your ideal spot.


Loud bars packed with drunk twentysomethings fill Lisbon's Bairro Alto, but Maria Caxuxa plays a haven for those looking to have relaxed conversation in a hip, easygoing setting. A plethora of drink options as well as a variety of snacks make it an easy space to spend hours with friends over a game or just chatting.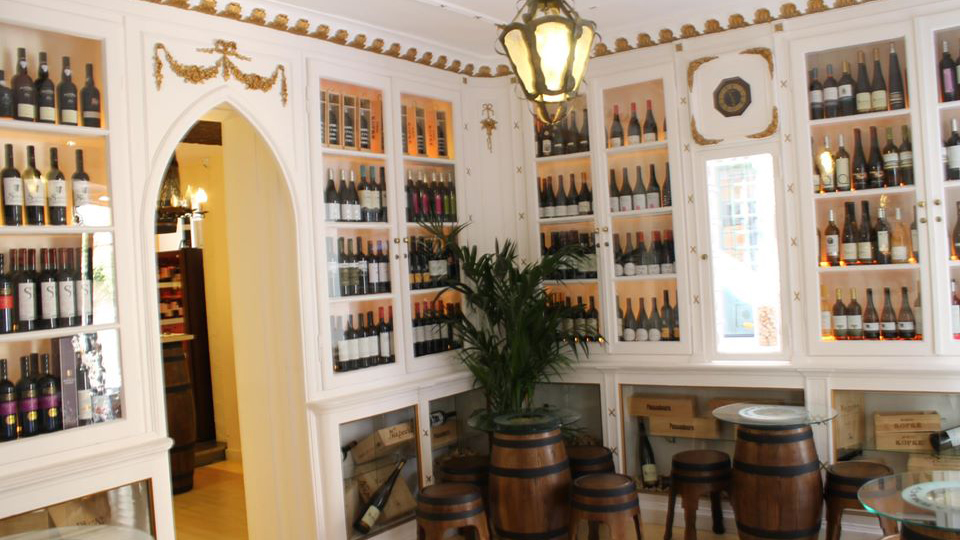 Located in a former pharmacy along Bairro Alto's bustling Rua do Diário de Notícias, The Old Pharmacy plays home to a vast selection of Portugese wines. Like many of the drinking spots in this Lisbon neighborhood, this bar uses the warm historic setting of an old dwelling, and breathes new life into it via a bar. The result is a space where visitors can unwind without having to leave the action.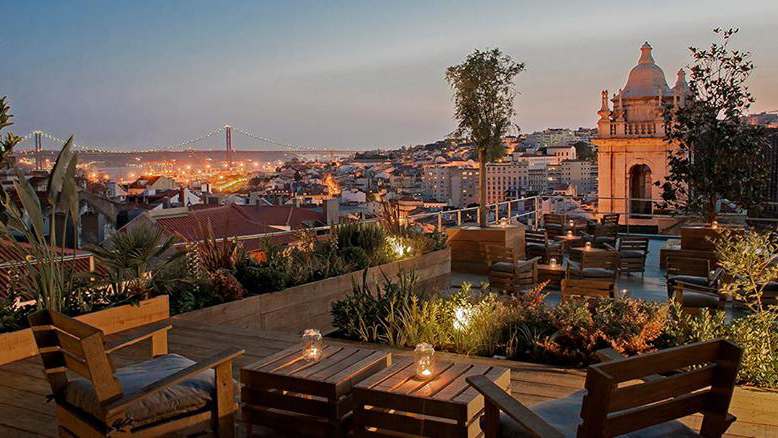 Situated at the top of a parking lot in Bairro Alto, Park provides spectacular views of Lisbon's red roofs and the wide, blue Tagus River. Multiple bars are set across this rooftop lounge, which is filled with lush greenery and vintage wooden furniture. The urban oasis is perfect for lounging with sips and some grub or for dancing to DJs late into the night.


Pavilhão Chinês' museum-like interior, wide range of drinks, and classic sense of taste, make it one of the most unique bars in Lisbon, or anywhere else for that matter. The drinks are strong and the space intriguing. The Bairro Alto-located space originally opened in 1901 as a Grocery Store and became known as a favorite meeting place for spies during World War 2. It is an ideal place to start your evening or to spend the night chatting while drinking and playing pool.


Tasca do Chico offers one of the most intimate settings anywhere to listen to Fado. It is a place that remains unchanged by time, where the smell of cigarettes and stale beer are accompanied by melancholy songs that date back over 200 years. The drinks are strong. the food is good, and it's unlike any place you'll find in Lisbon, or anywhere else for that matter.