If you're looking for sweeping views and spritz on tap in Downtown Los Angeles, Bar Clara might just be the place for you. Opening on top of Hotel Per La–formerly Nomad–in the summer of 2022, the space offers relaxed luxury alongside California cuisine, making it the ideal spot to sip the aforementioned spritzes by the barrel load. With a pool, plenty of greenery, and a large stone fireplace, it's the perfect ode to day drinking and an excellent option for anyone missing the rooftop at the now shuttered Standard DTLA.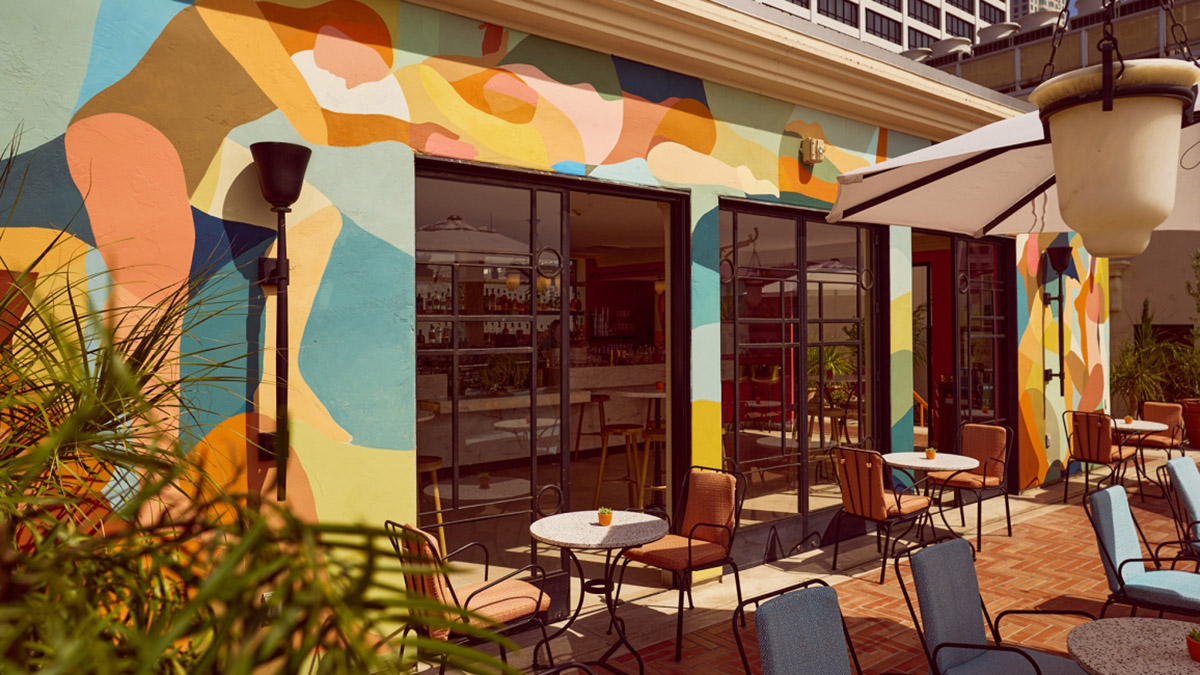 Price:
$$
What's the crowd like?
The crowd is laid back and not afraid to down more than one spritz, and it's also not packed with the type of people who are looking to be seen, if you catch our drift.
What am I drinking?
Spritz after spritz after spritz. But seriously, the bar program was developed by longtime LA cocktail consultant Coleen Morton, who put together the bar with day drinking in mind. Elsewhere, Wine Director Rick Arline–formerly of Auburn–created a thoughtful list of wines from coastal Mediterranean climates around the globe.
Is there anything to eat?
Yep. California cuisine is on full display, which means you can feel free to order food without worrying about how you look in your bathing suit. We lean towards the tinned fish, but we usually do.
When should I get here?
Open from noon to 9pm Wednesday through Sunday, Bar Clara is the perfect spot to catch some afternoon rays while enjoying a couple drinks.
Why am I here?
To have a spritz and enjoy Los Angeles for the weather, like we all should.