These days, in the US at least, it feels like the whiskey world revolves around bourbon. And while we're huge Scotch fans and also have soft spots for Australian, Japanese, French, and a ton of other whiskies, no other whiskey type has taken off over the last decade-plus quite like the all-American, corn-led, new white oak-aged spirit. But that also means new bottles are hitting shelves across the country seemingly every day, which makes it pretty hard to keep track of what's good. That's basically why we're here and have put together this list of the 20 Best New Bourbons of 2023.
The 20 Best New Bourbons of 2023 list considered a variety of variables, from smell, taste, and finish to imagination, uniqueness, and price (we try to avoid things that are inaccessible to mere mortals). And things really did get a bit crazy this year as we saw bourbons aged in everything from rum barrels to Ginjinha barrels. Each bottle made this article for one reason or more and we enjoyed it in one way or another and recommend that you sip it neat.
Below we have listed our favorite bottlings of the year in alphabetical order. Not all are still purchasable, at least from their original point of sale, but we think they might be worth searching out on a secondary market. So without further ado, here are Spirited's 20 Best New Bourbons of 2023.
20 Best New Bourbons of 2023
Angel's Envy Cask Strength Bourbon 2023 – $230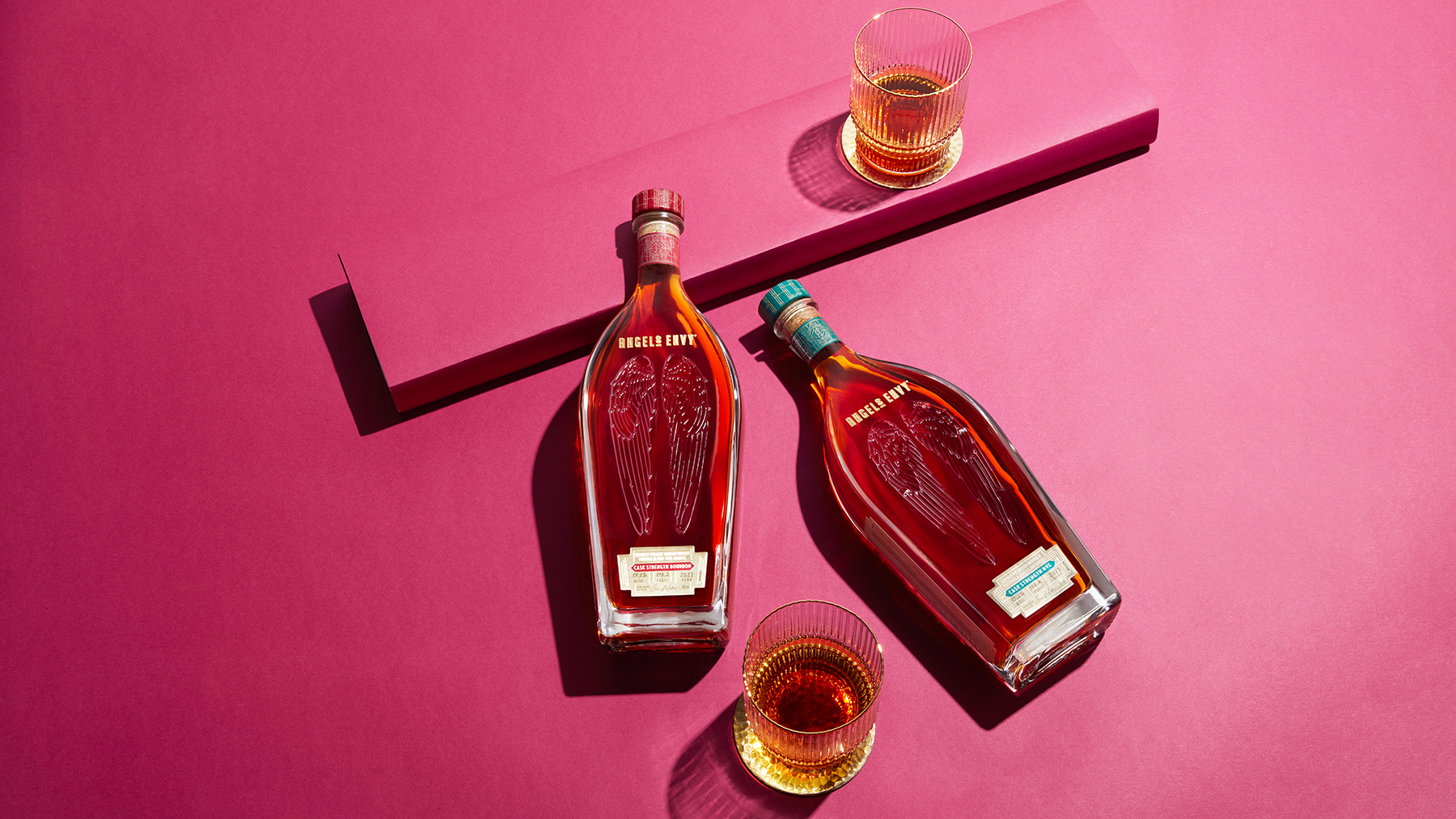 In its 12th edition, we're all pretty familiar with Angel's Envy's annual Cask Strength offering, but that doesn't mean we shouldn't be drinking it–also that it came with the brand's first ever cask strength rye makes things even more worth noting. The 2023 Cask Strength Bourbon features a profile that, even at 118.2 proof, is creamy, indulgent, and complex. The release delivers creamy notes of cherry, caramel, and marshmallow on the palate, which lead into a finish of baking spice, oak tannins, and red wine. As usual, we're suckers for anything finished in a Port cask, so we don't feel bad recommending this beauty again. By the way, basically all of these whiskeys are recommended to be enjoyed neat.
Blue Run Reflection II – $100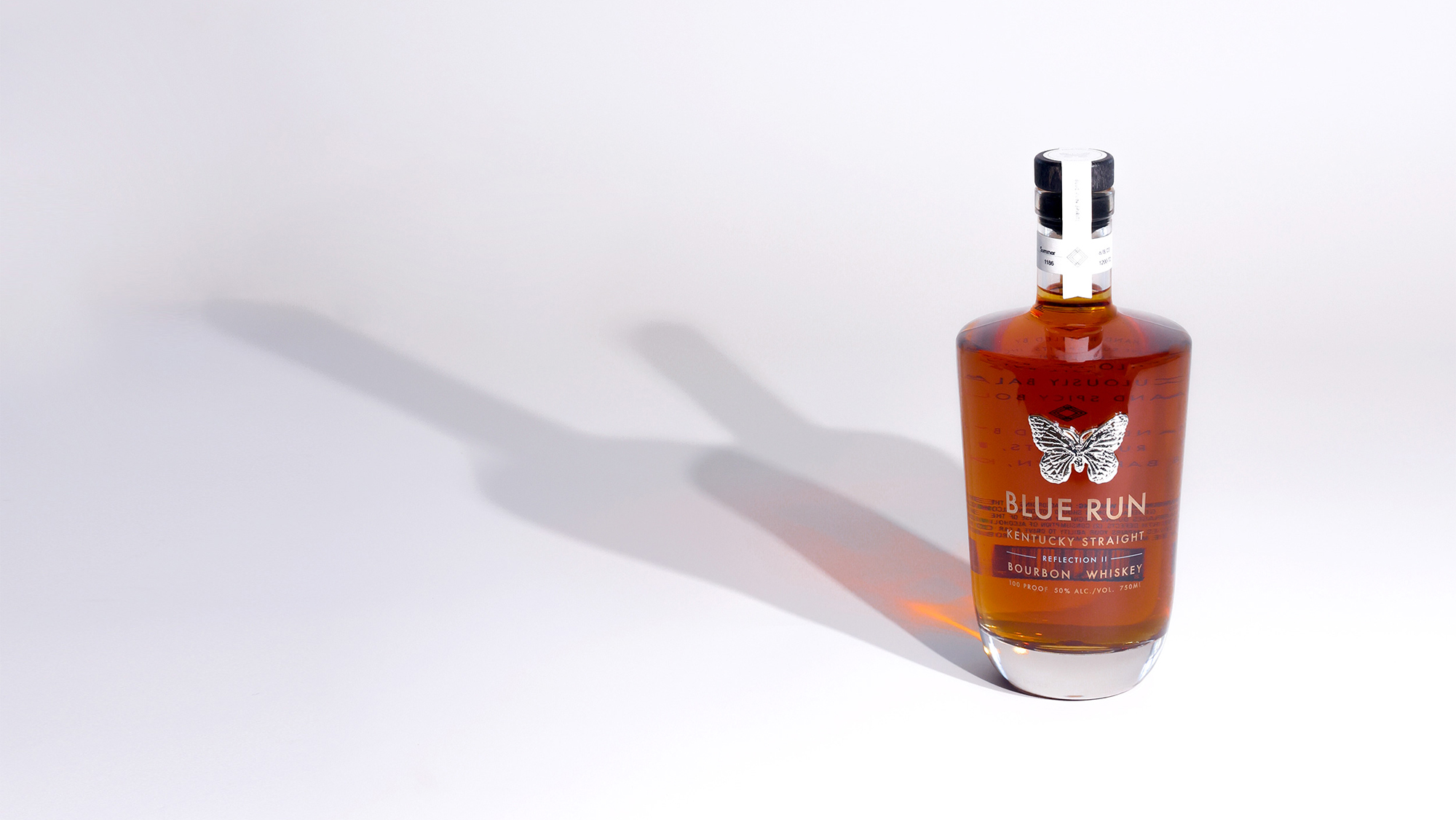 For Blue Run Reflection II, the mash bill features less rye than the original, but the proof is increased from 95 to 100. It also features older whiskey stocks than its predecessor, with Whiskey Director Shaylyn Gammon seeking out barrels that exhibited elevated mid-note flavors from the brand's more than 5,000-barrel inventory. On the nose, a bright bouquet of warm spices and rich cocoa dominates, serving as a precursor to the palate. The first sip reveals orange peel that harmonizes with farm fresh honey followed by fresh toasted oak and salted caramel blondies. The finish reveals spicy citrus oils that evolve into barrel spice and churros sprinkled with powdered sugar and a dash of cayenne.
Booker's Apprentice Batch – $90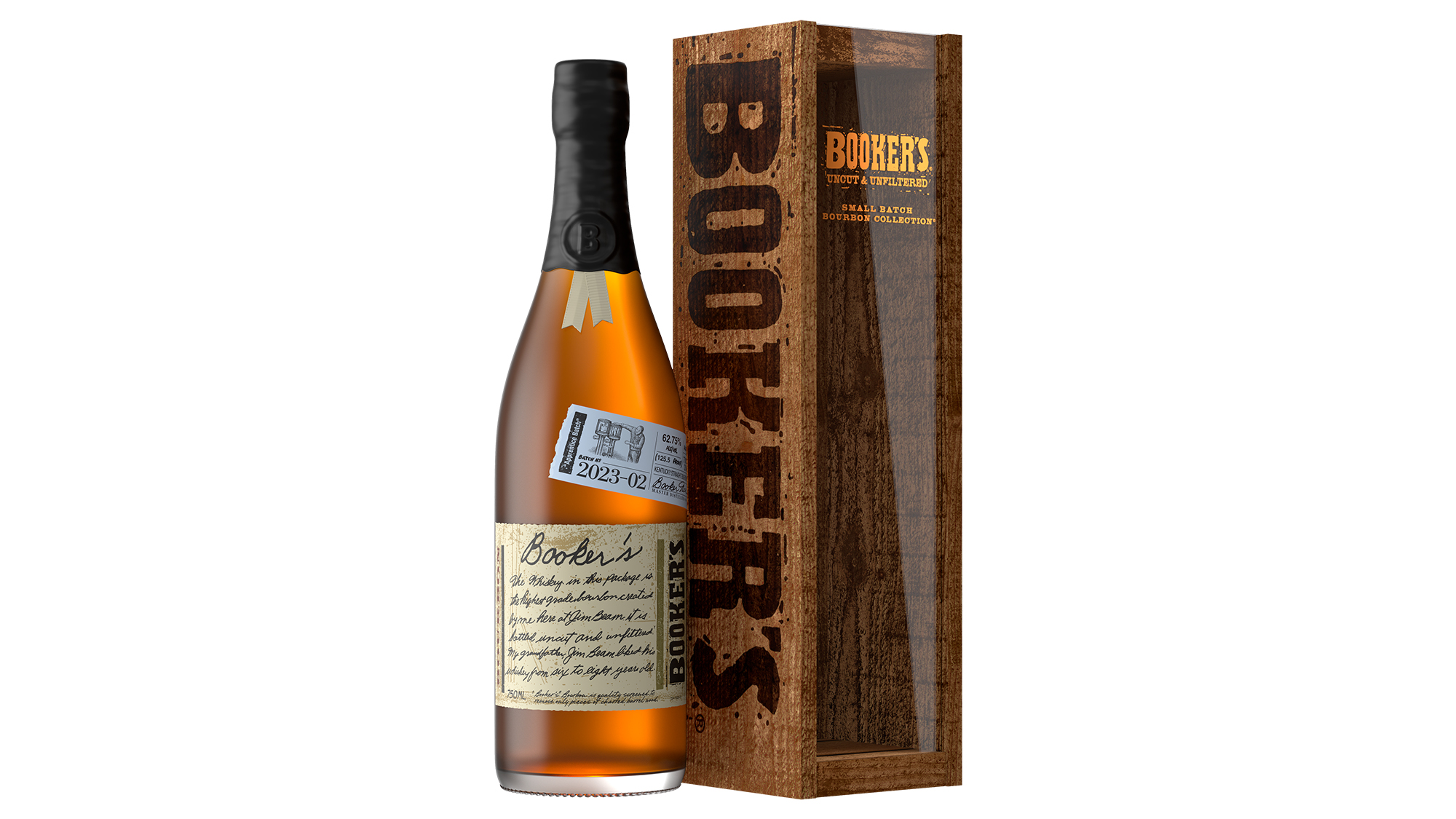 Booker's Apprentice Batch was selected by Seventh Generation Master Distiller Fred Noe to ensure it upholds the qualities and standards that his dad set for Booker's Bourbon more than 30 years ago. Uncut and unfiltered, the whiskey was aged for 7 years, 1 month, and 2 days, and was bottled at 125.5 proof. It has a medium amber color and a pleasant oak-forward aroma balanced with vanilla and toasted nuts. The flavor is warm with a long finish that does not overpower the tasting experience, and opens up further with a small touch of water. The brand recommends enjoying it neat or with a few drops of water.
Daniel Weller Emmer Wheat – $500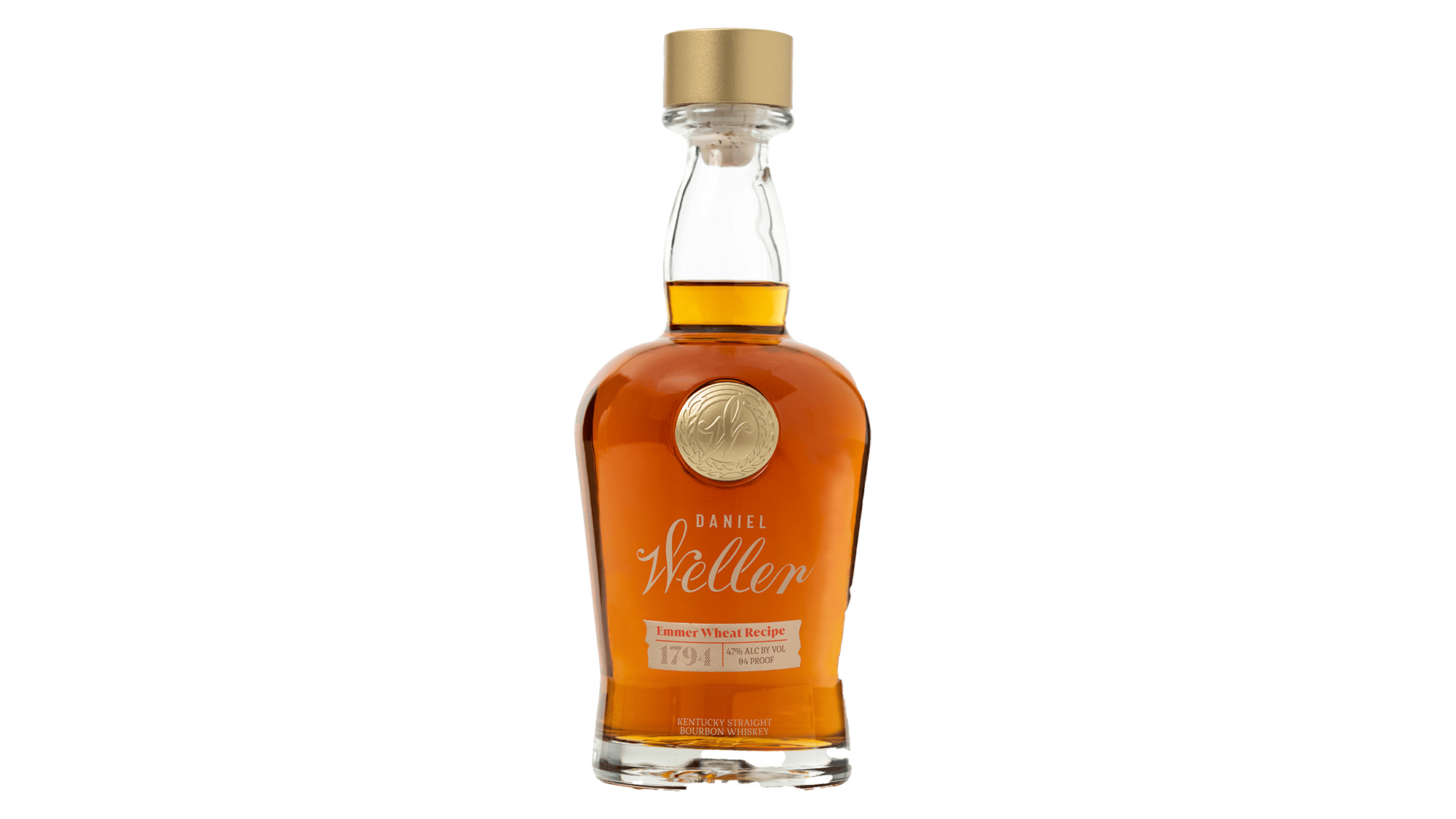 The inaugural Daniel Weller release is made with Emmer wheat, an ancient Egyptian grain that's rarely seen in modern-day stills and mainly used to make beer and bread. Archaeologists have found evidence of Emmer wheat domestication over 6,000 years ago, and its symbol is etched into the Egyptian pyramids. Aged for nearly 12 years and bottled at 94 proof, it offers fresh and nutty aromas with notes of orange zest, hazelnut, cinnamon, and caramel. The well-rounded palate features a blend of bold oak, sweet honey, and orchard fruits with a complex oak-forward finish complemented by baking spice and leather notes.
Elijah Craig A123 – $70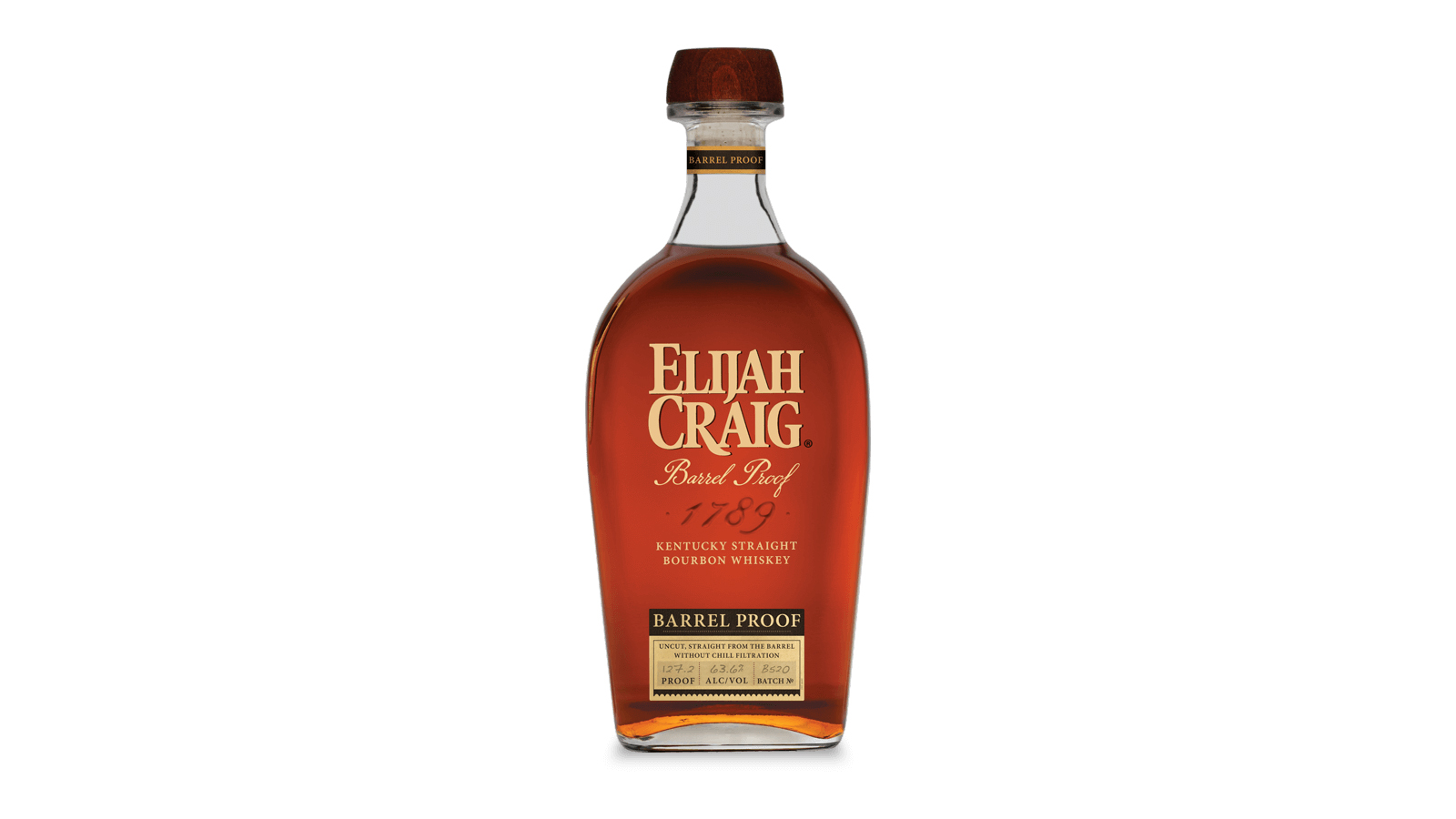 Heaven Hill got 2023 off to a good start when it dropped the Elijah Craig A123 back in January. It features a mashbill of 78% corn, 12% malted barley, and 10% rye. On the nose, it offers caramel with toasted oak and fruit notes of apple and orange. The palate delivers rich vanilla, caramel, and butterscotch along with spices of black pepper and cinnamon at the back of the palate. The finish is nicely layered showcasing all flavors, and fades slowly then lingers as it cools.
Frey Ranch Farm Strength Uncut Bourbon – $80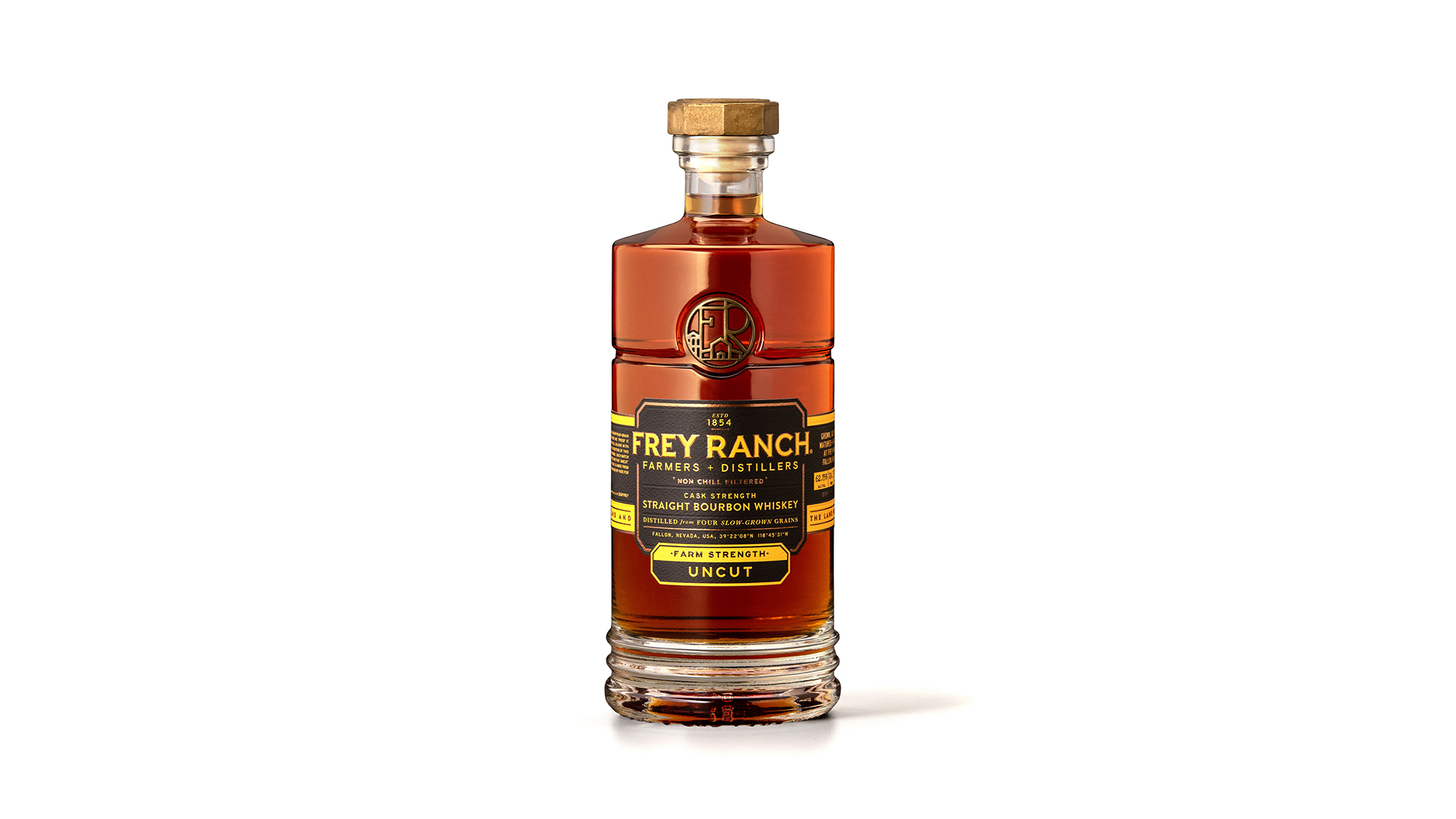 At 124.3 proof and aged for an average of five years, Frey Ranch Farm Strength Uncut Bourbon utilizes the same mash bill as the flagship four grain Straight Bourbon Whiskey: 66.6% Dent Corn, 10% Winter Wheat, 11.4% Winter Rye, and 12% Two Row Barley. As a cask strength bourbon, the tasting experience differs from the flagship 90 proof experience with notes of caramelized, brulé, and hints of cinnamon and nutmeg. On the palate, the whiskey opens with a mélange of flavors – from birthday cake frosting and glazed butter cake to cloves, orange creamsicle, and dried stone fruit. The finish delivers a subtle hint of smoke and black cherry.
Garrison Brothers Guadalupe – $150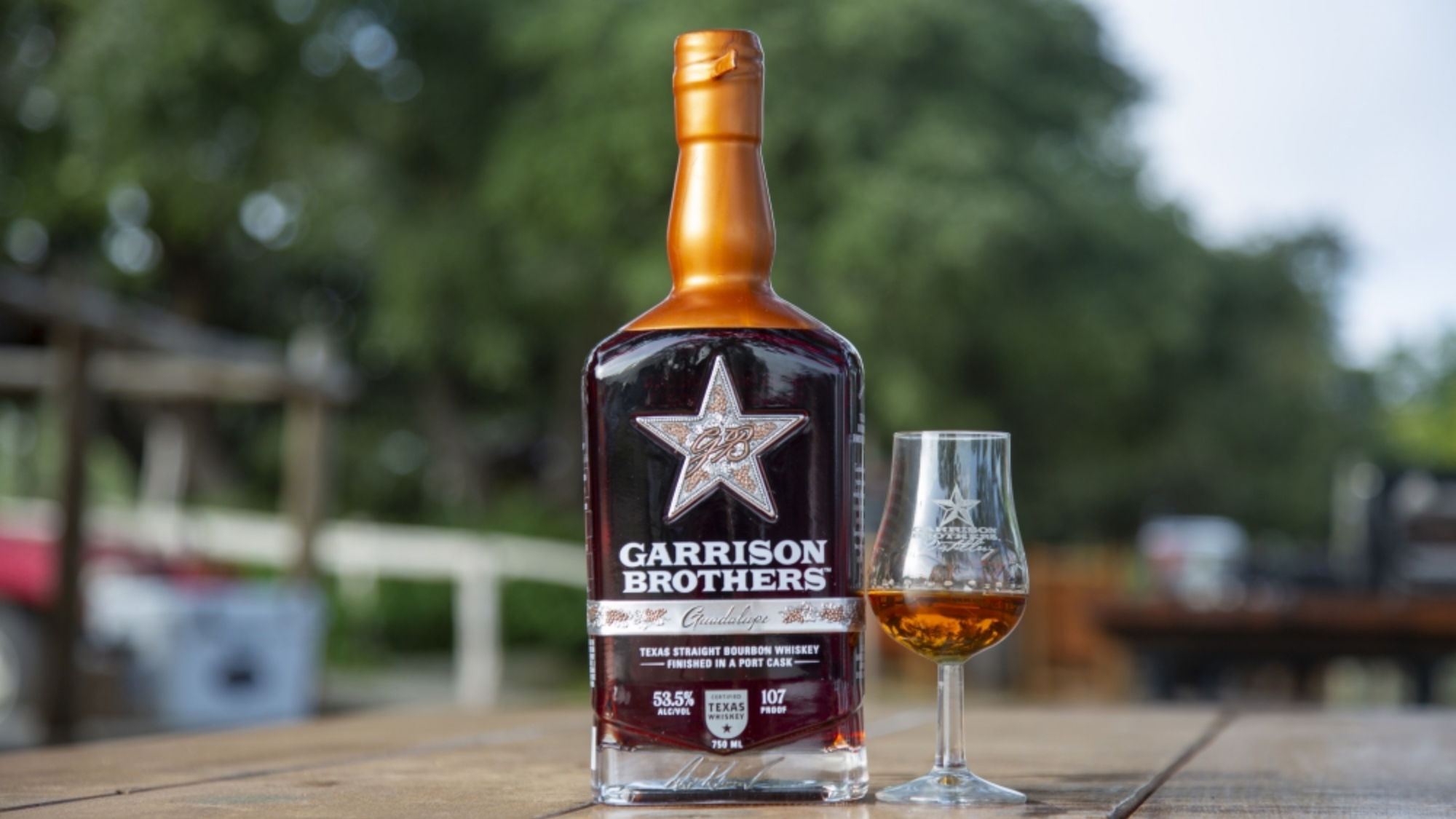 Made from a mashbill of corn, red winter wheat, and malted barley–similar to Pappy Van Winkle–Garrison Brothers Guadalupe initially ages for four years in 30-gallon barrels, then spends an additional two years in tawny Port casks. Bottled at 107 proof, the whiskey delivers notes of berries, plums, strawberry, biscuits, chocolate, and honey. If you're wondering just when you should drink such a decadent bottling, the distillery recommends after dinner, paired with your favorite dessert.
Hirsch Single Barrel Double Oak – $99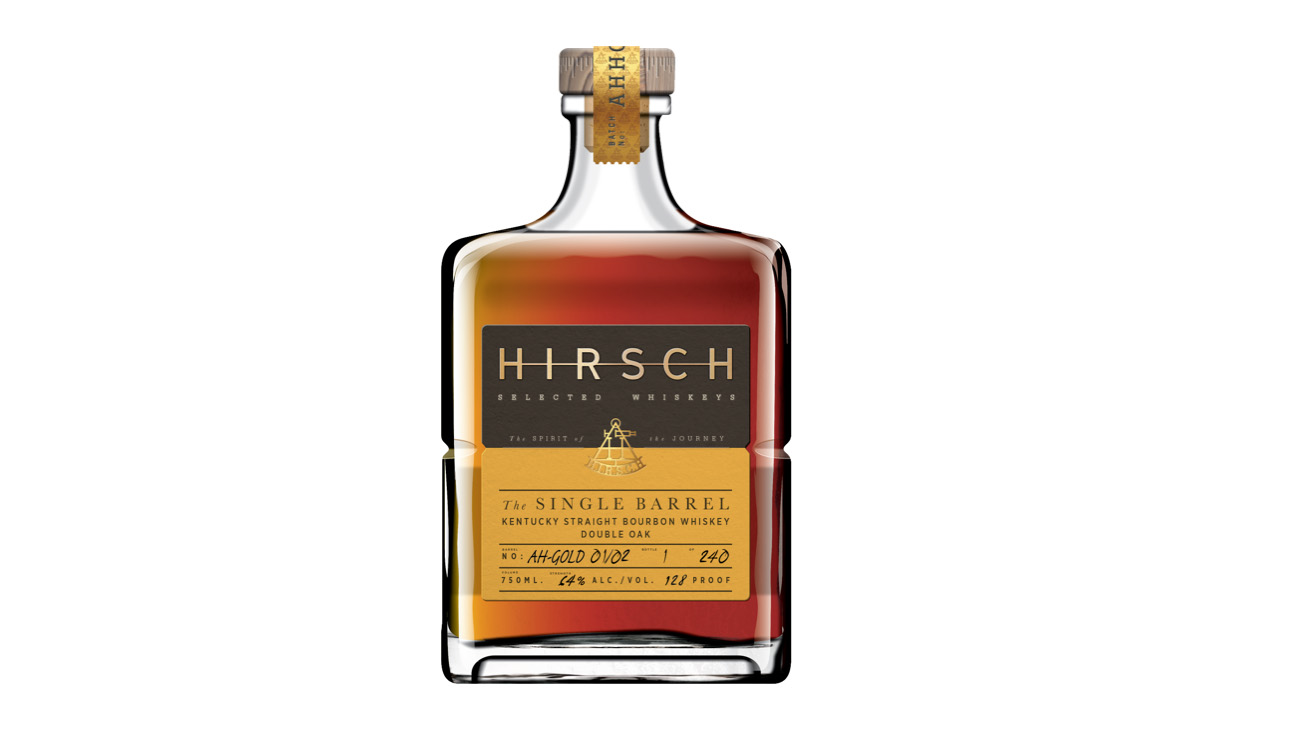 Hirsch Single Barrel Double Oak began with an eight-year Kentucky bourbon to bring forward softer notes from the wood. The second barrel added a light, caramelized layer to the finished bourbon without too much intensity. The result is a maple-vanilla sweetness with layers of caramel, fig, tobacco, all held together by a soft oak presence.
Kentucky Owl Maighstir Edition – $150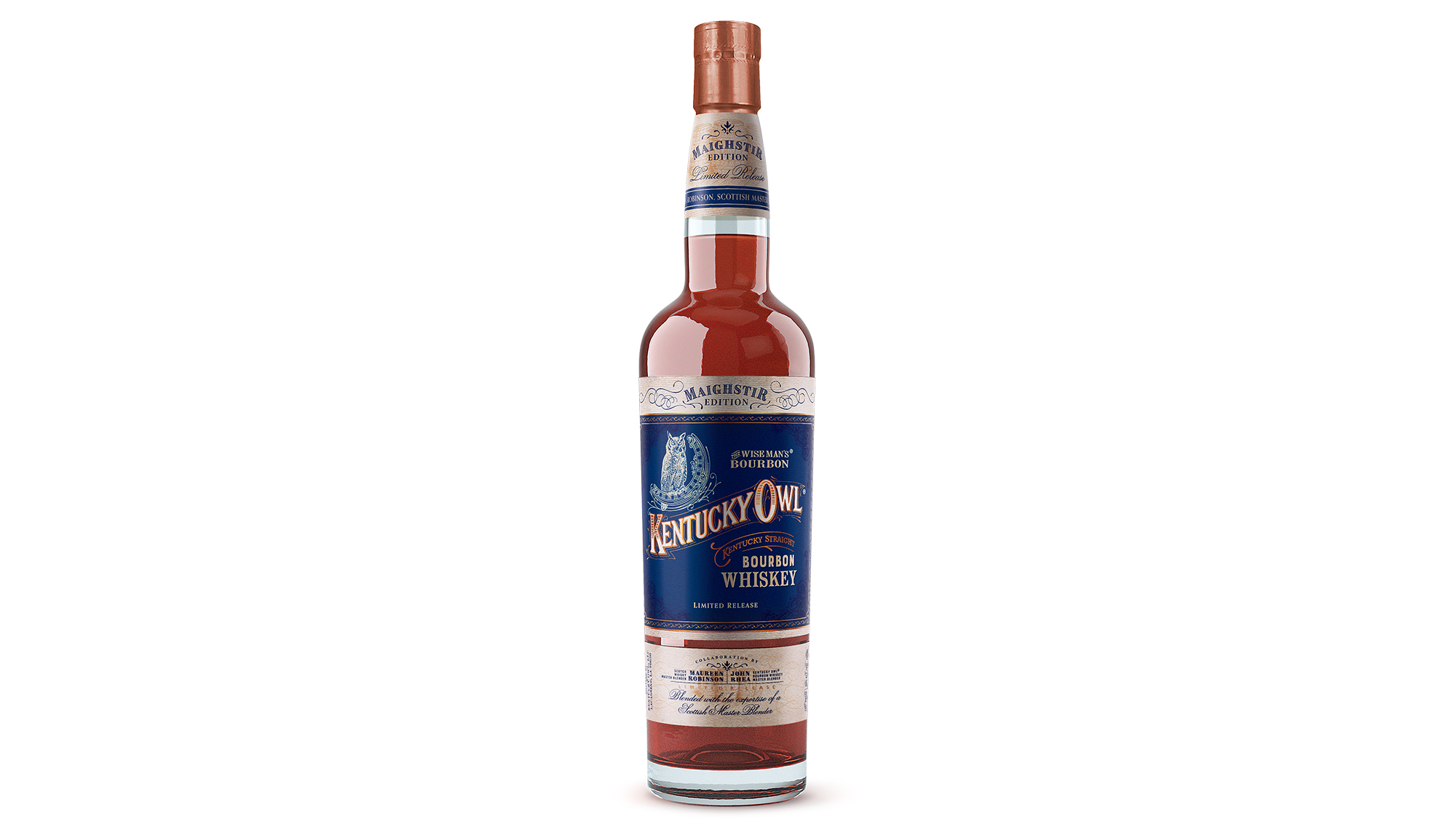 A result of the collaboration between Master Blenders John Rhea and new Kentucky Owl Master Blender Maureen Robinson, the Maighstir Edition pays homage to the whiskey traditions of both the United States and Scotland. "Maighstir" (pronounced may-stir) translates as 'Master' in Gaelic, highlighting the collaboration between these two whiskey masters. Rhea and Robinson worked together to create the resulting Scottish inspired edition by blending 4yr old, 5yr old, 8yr old, and 9yr old Kentucky Straight Bourbons, with mashbills containing corn, wheat, rye, and malted barley. These specific Bourbons were carefully selected to convey a Scottish inspired Kentucky Straight Bourbon. On the nose, the blend reveals subtle notes of small grains, notably malted barley with a hint of sweet caramel. The palate features a warm and spicy sweetness from the rye. Then, the gentle flavors of wheat and barley come in, making the taste soothing. As it melts the liquid reveals hints of orange and grapefruit, and it finishes with mild flavors of caramel and vanilla.
Legent Yamazaki Cask Finish Blend – $200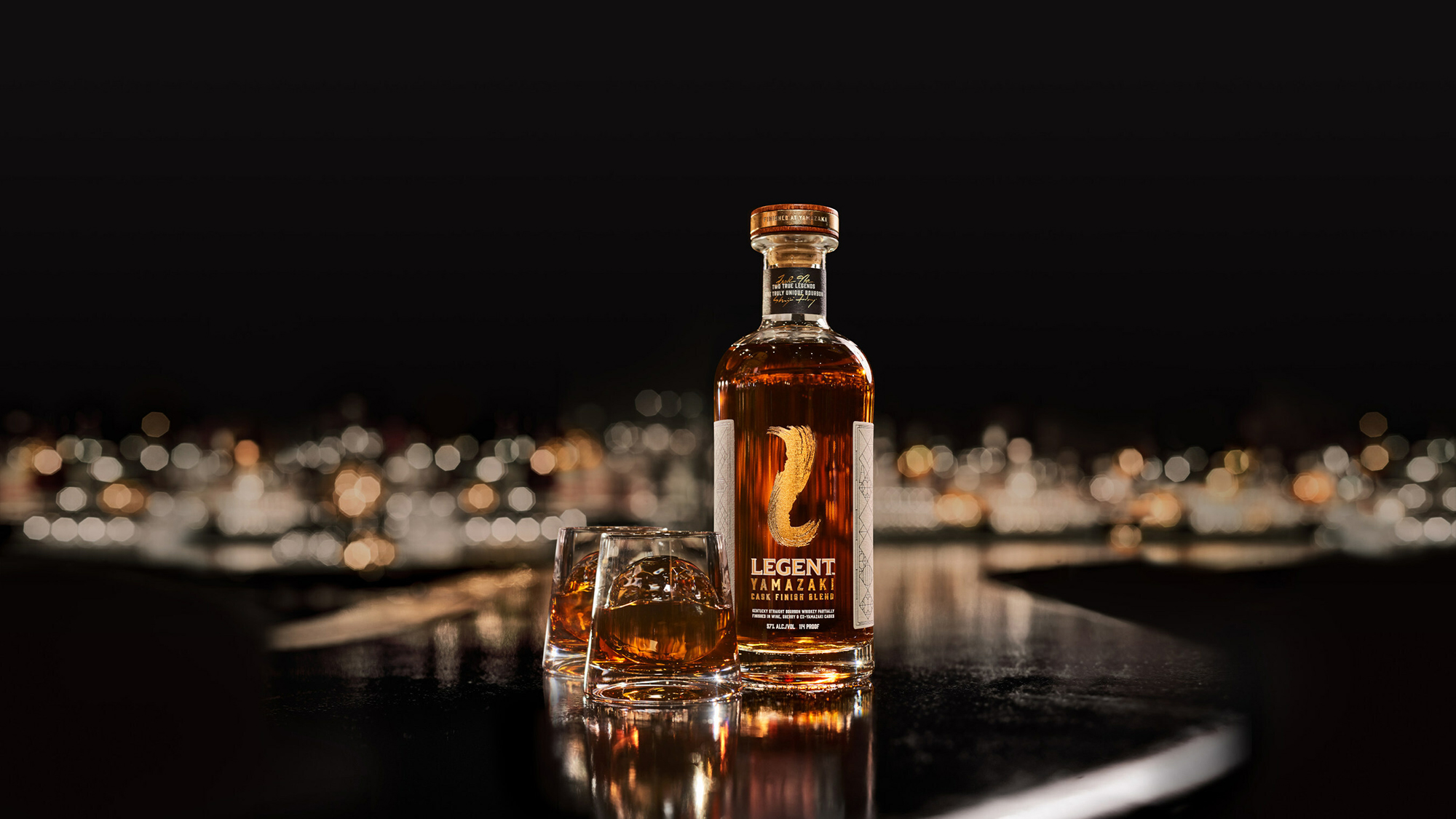 Legent Yamazaki Cask Finish Blend starts as Kentucky Straight Bourbon crafted from American grain. Following eight years of aging in Kentucky, it then traveled to the outskirts of Kyoto for finishing and blending at the Yamazaki Distillery.
Lost Lantern Summer of Bourbon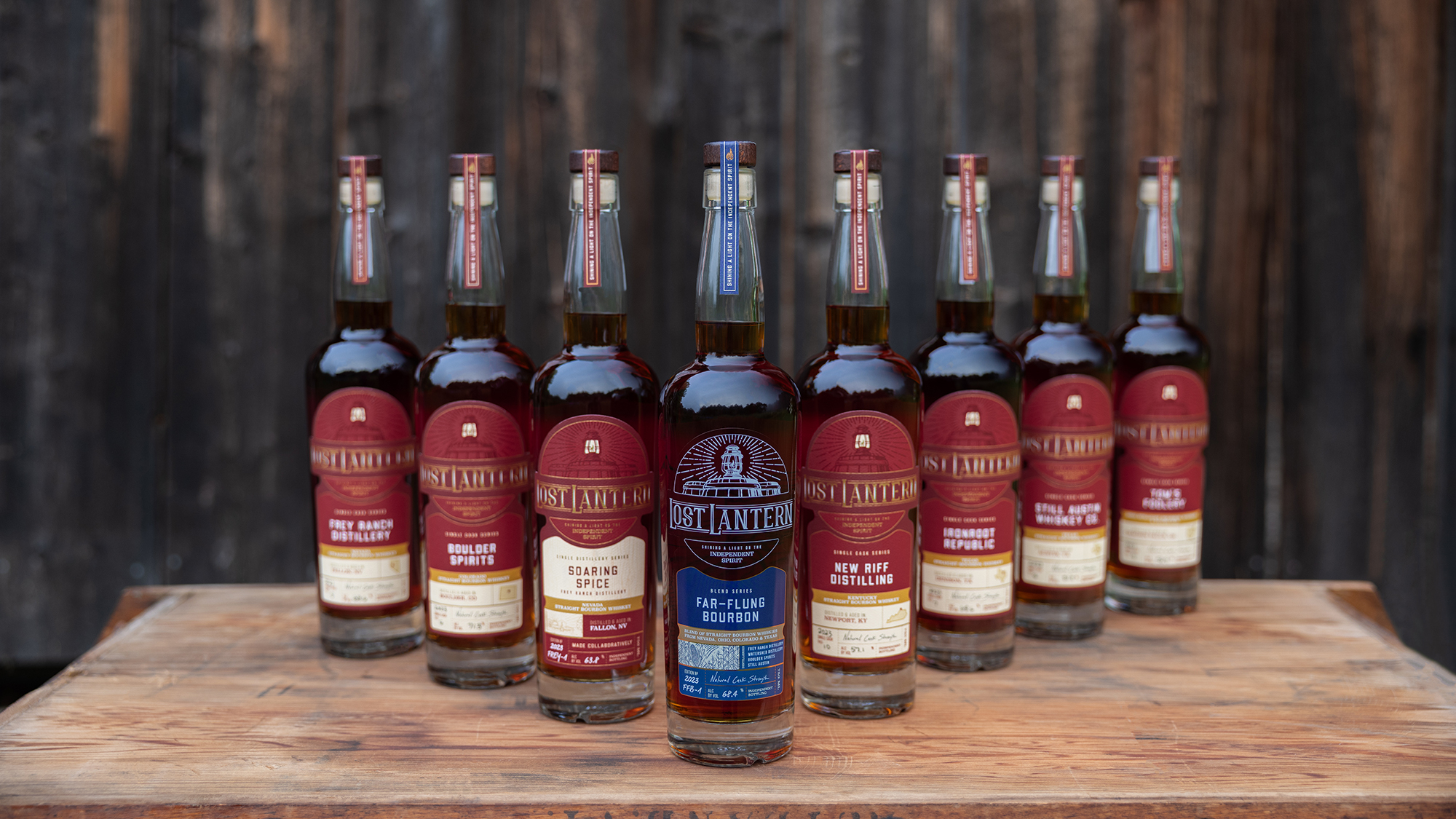 Okay, so technically this is a whole bunch of bourbons, but we're huge fans of what Lost Lantern is doing and want to support as many small distilleries as possible. The whiskeys range across all three of the independent bottler's product lines: the Blend Series (blends of whiskies from multiple distilleries), the Single Distillery Series (blends of multiple casks from a single distillery that showcase a unique side of that distillery), and the Single Cask Series (whiskies from a single barrel from a single distillery). Check them all out here.
Maker's Mark Cellar Aged – $150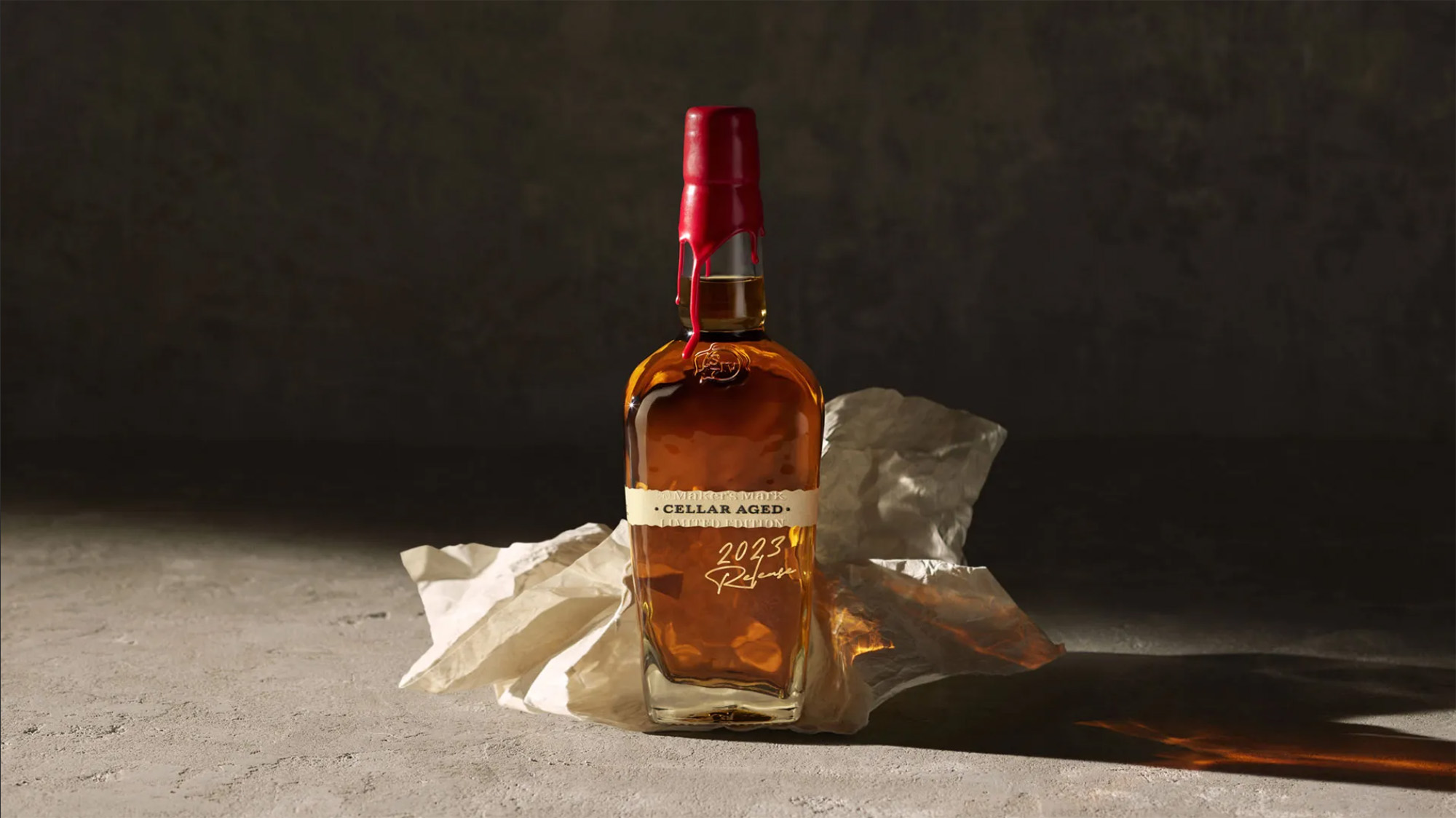 Bottled at 57.85% ABV, the 2023 edition of Maker's Mark Cellar Aged is composed of 87% 12-year-old whiskey and 13% 11-year-old whiskey. On the nose, the whiskey offers dark stone fruit, caramelized sugar, and toasted oak. The palate balances big oak, dark vanilla, and fruit, while the finish features is long and complex with velvety texture and notes of caramel and baking spices.
Old Forester 117 Series: Bottled in Bond – $60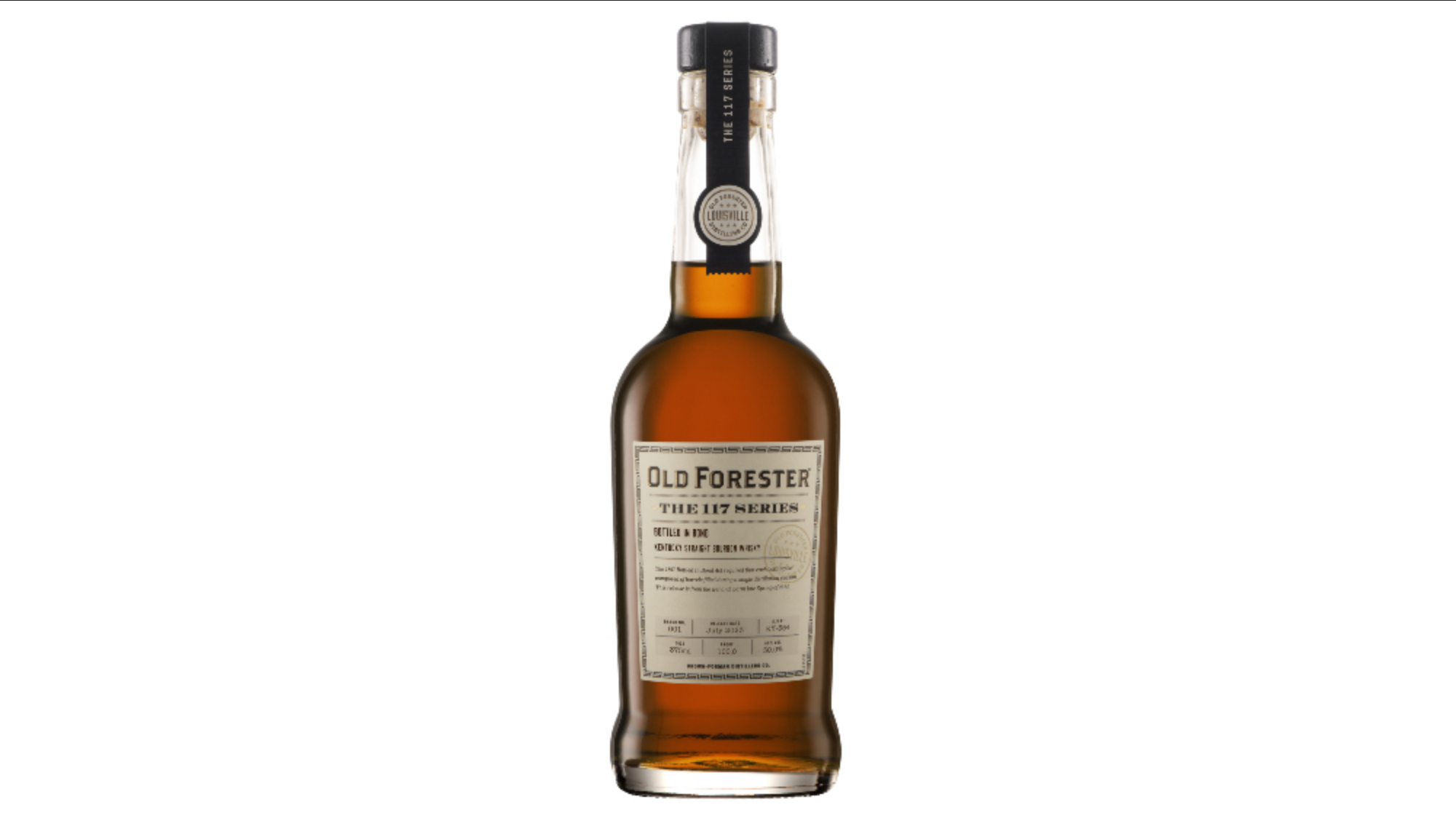 In accordance with the 1897 Bottled in Bond Act, Old Forester 117 Series: Bottled in Bond is bottled from barrels filled during a single distillation season – the wet and warm late Spring of 2014. On the nose, the whiskey offers confectionary notes of stewed blackberries, caramelized apricot, and sweet dates rounded out by a sweet nuttiness and topped with whipped cream. The palate delivers a rich medley of caramelized fruits with a subtle hint of spearmint. The finish features dried fruits that give way to heavy cream and herbal tea.
Rabbit Hole Dareringer Founders Collection – $295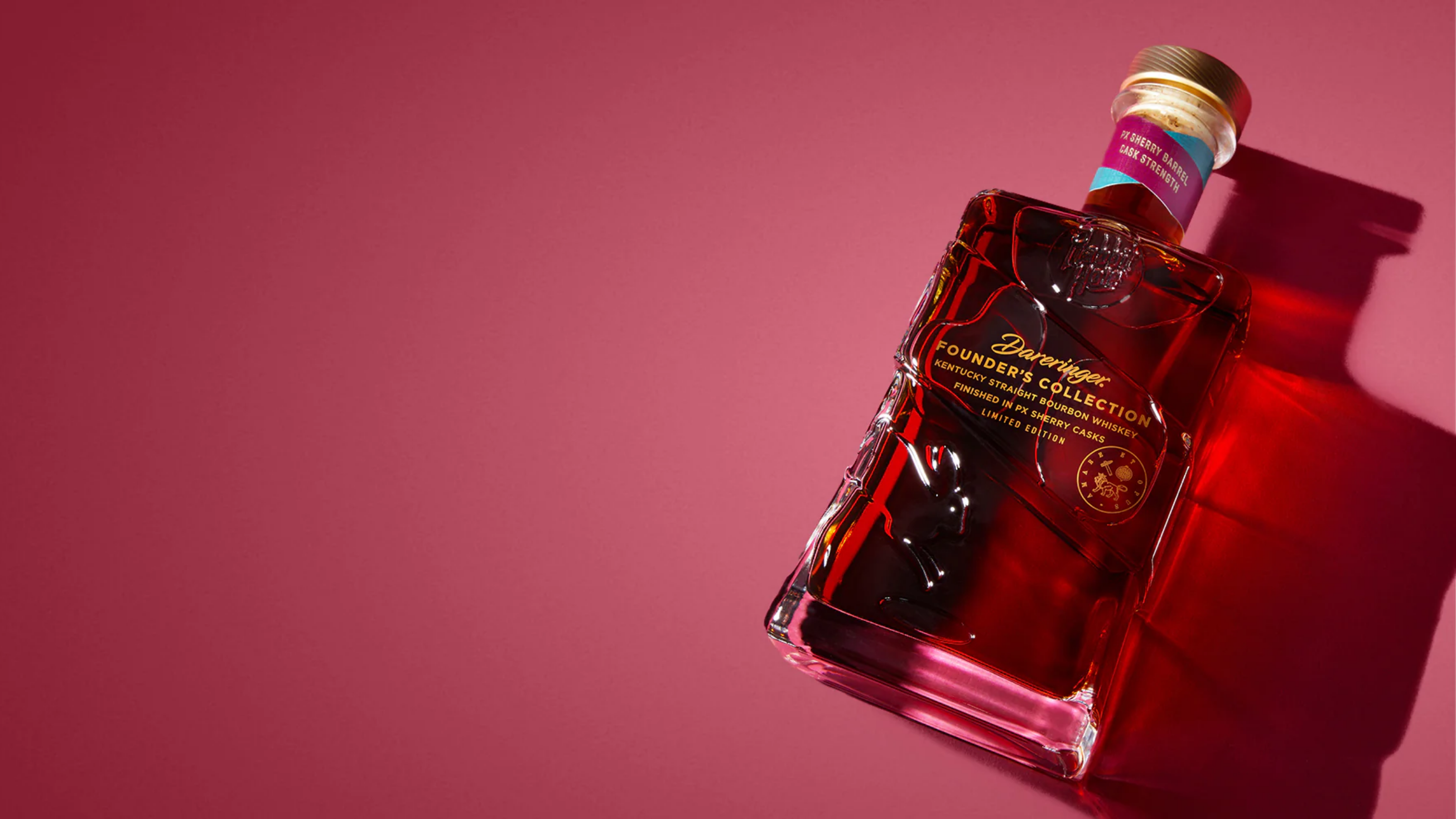 First off, it's hard to choose our favorite Rabbit Hole release from 2023, so much so that they actually appear twice. Rabbit Hole Dareringer Founders Collection embodies founder and whiskey maker Kaveh Zamanian's fascination with barrel aging. It is carefully crafted by taking wheated bourbon aged in alligator char barrels and resting it in hand-made Pedro Ximenez Sherry Casks from Spain's renown Casknolia Cooperage. The barrels used to finish the whiskey are made from rare, 60 year old wood that had been used to age a succession of PX sherry, brandy and PX sherry in partnership with three of Spain's oldest and most revered producers. No more than 15 barrels were used to create the final whiskey, making for a true small batch offering.
Rabbit Hole Rabelo Distillery Series – $49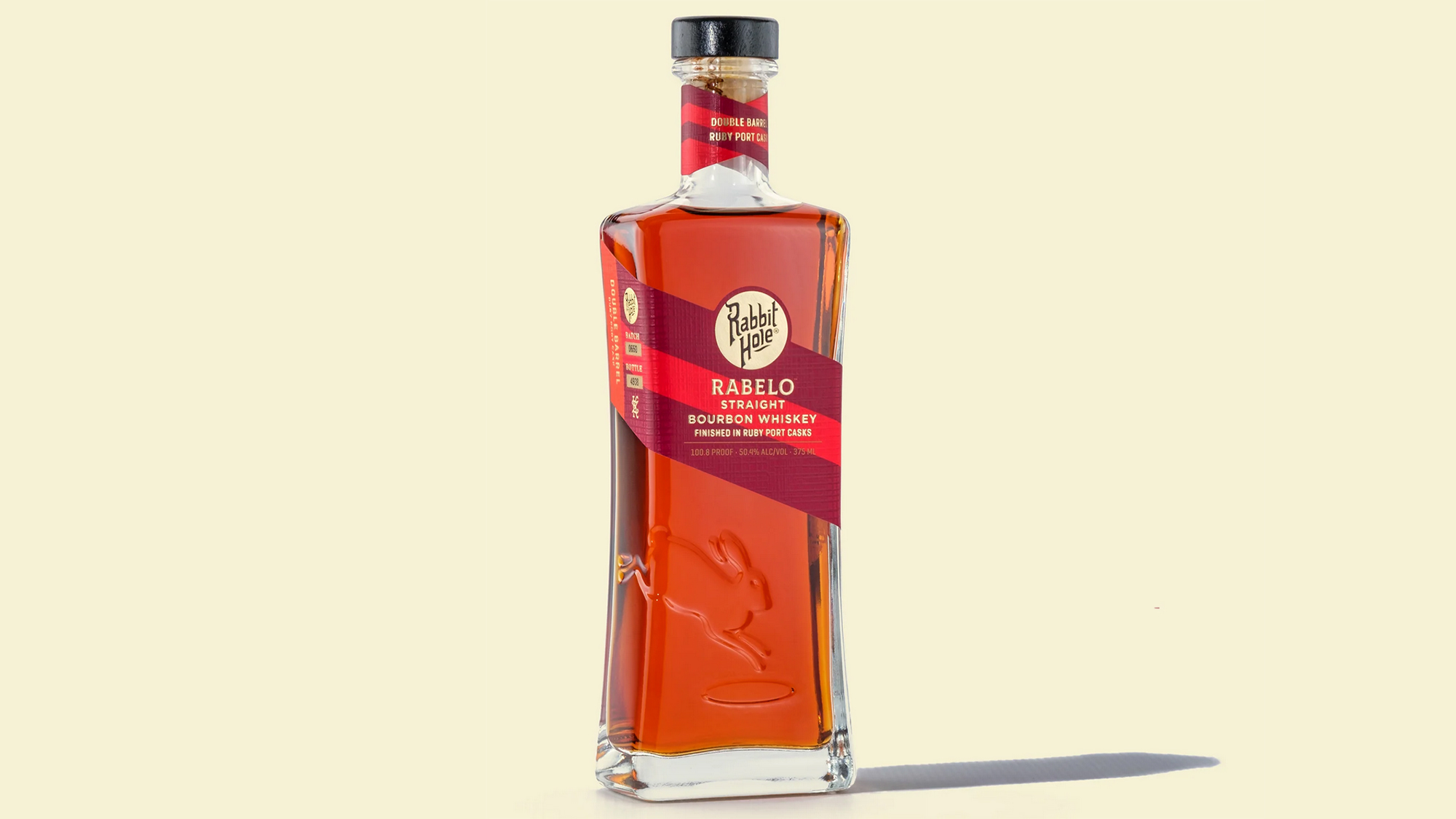 At under $50 and finished in Port casks, we simply couldn't avoid adding in this "little tail" of a cask strength whiskey. Bottled at a cask strength of 100.8 Proof (50.4% ABV), the Rabbit Hole Rabelo features a mashbill of 65% Corn, 25% Wheat, and 10% Malted Barley. It was aged for over three years and then finished for an additional four months in a ruby Port cask. On the nose, the whiskey offers aromas of chocolate, cherry, and caramel, which awaken the palate, followed by subtle scents of vanilla, toasted nuts, banana, and floral notes. The palate features baking spices and fruits against a backdrop of sweet whiskey and wine flavors. The flavors fade into a light finish grounded by hints of port chocolate.
Remus Repeal Reserve Series VII – $100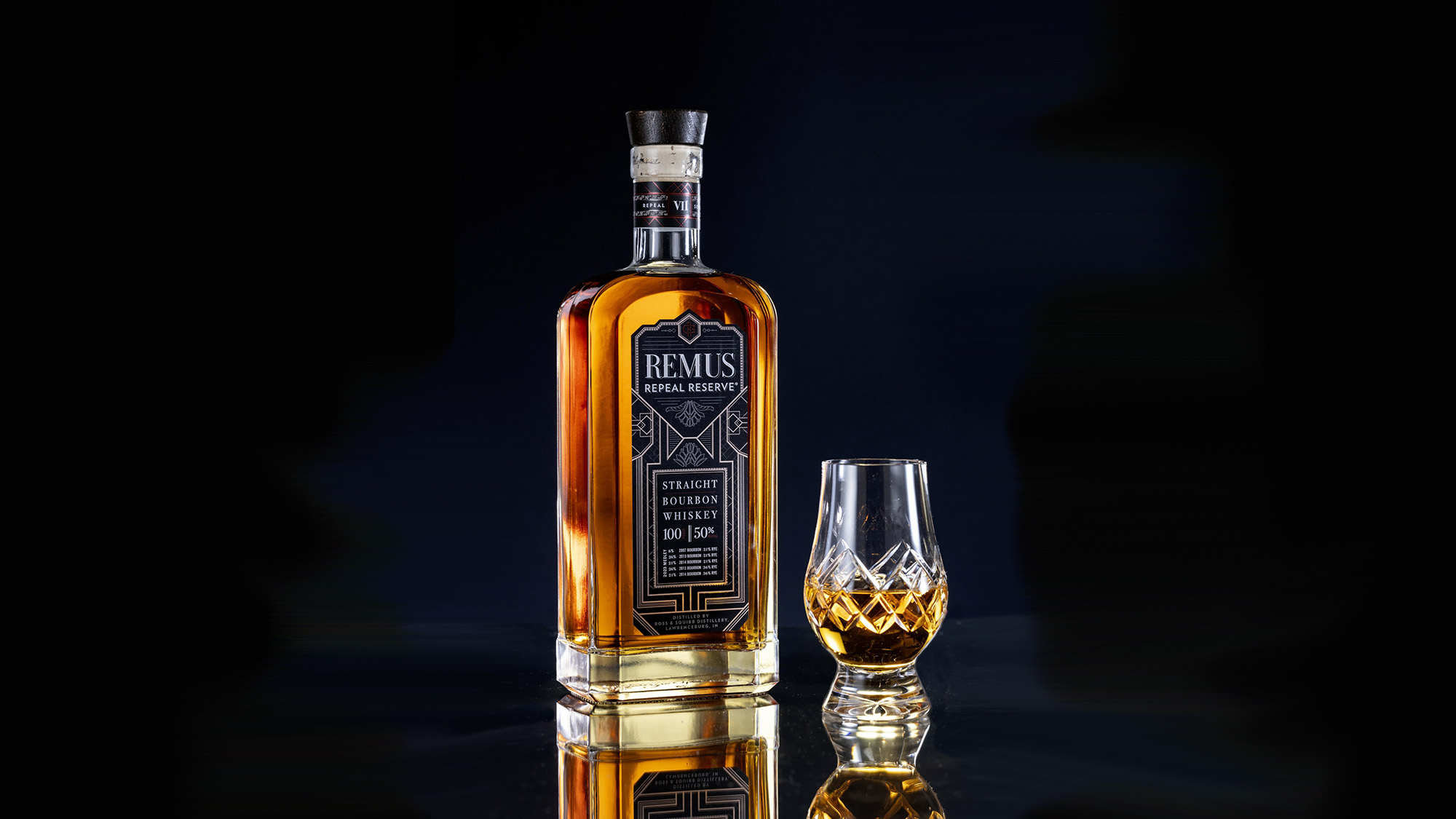 Remus Repeal Reserve Series VII is comprised of 6% 2007 Bourbon (21% Rye), 26% 2013 Bourbon (21% Rye), 26% 2013 Bourbon (36% Rye), 21% 2014 Bourbon (21% Rye), and 21% 2014 Bourbon (36% Rye). The bourbon leads with aromas of caramelized pecans, candied cherry, and maple syrup. The taste begins with rich caramel, maple, and candied raisin, leading to a candied cherry, barrel char, and rich cinnamon body. The finish delivers intense cinnamon and peppermint spice, with lingering notes of vanilla, caramel and oak.
Still Austin Red Corn Bourbon – $80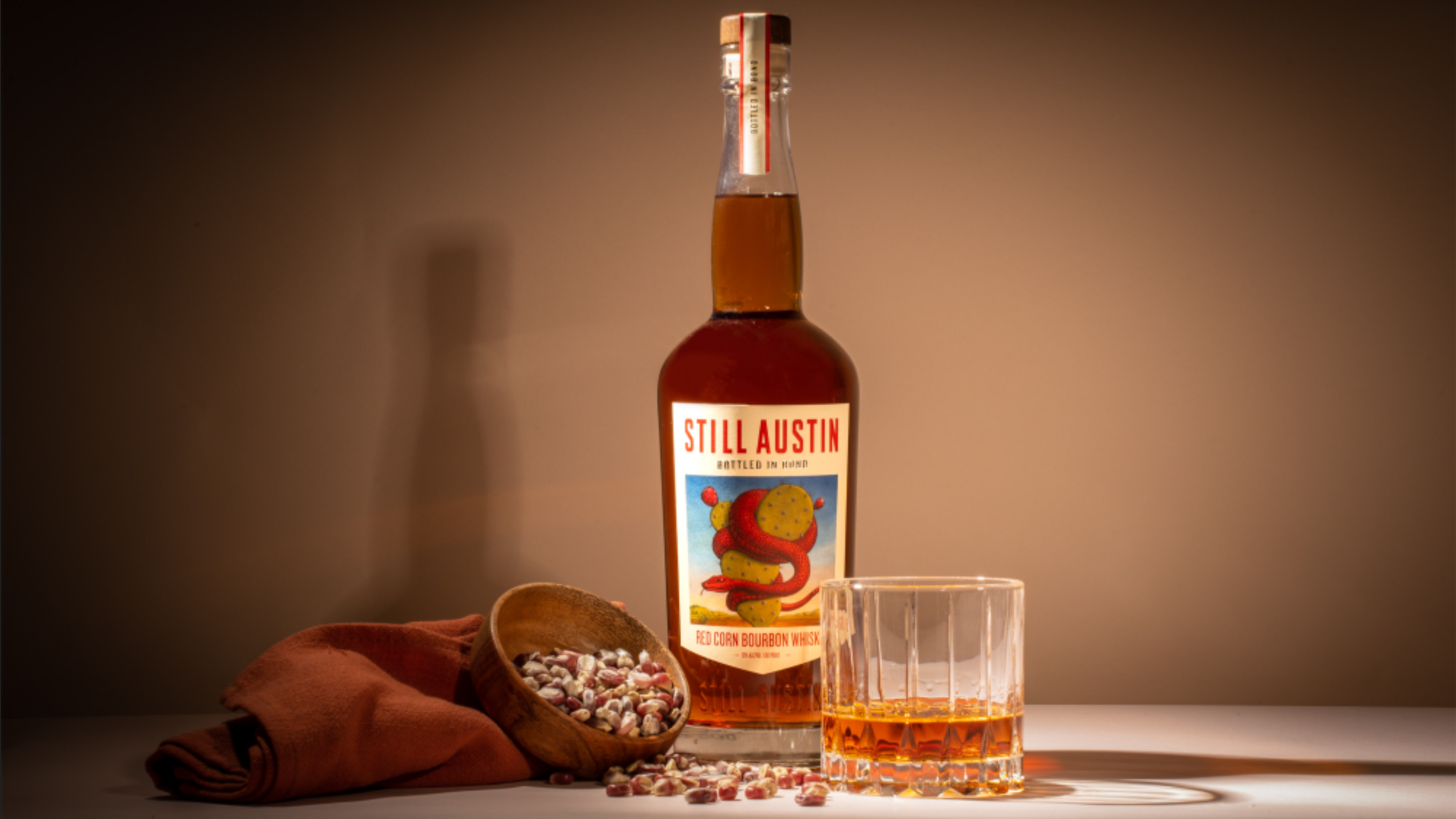 Still Austin Red Corn Bourbon is made from a mashbill of 36 percent Jimmy Red corn, 34 percent white corn, 25 percent rye, and five percent malted barley. On the nose, it's rich and decadent with aromas of cherries, cocoa, espresso, nougat, and cream. The palate features a combination of chocolate, cherry, and cola notes, alongside blackberry, pepper, and espresso. The finish finds more cherry alongside vanilla cream.
Wild Turkey Master's Keep Voyage – $275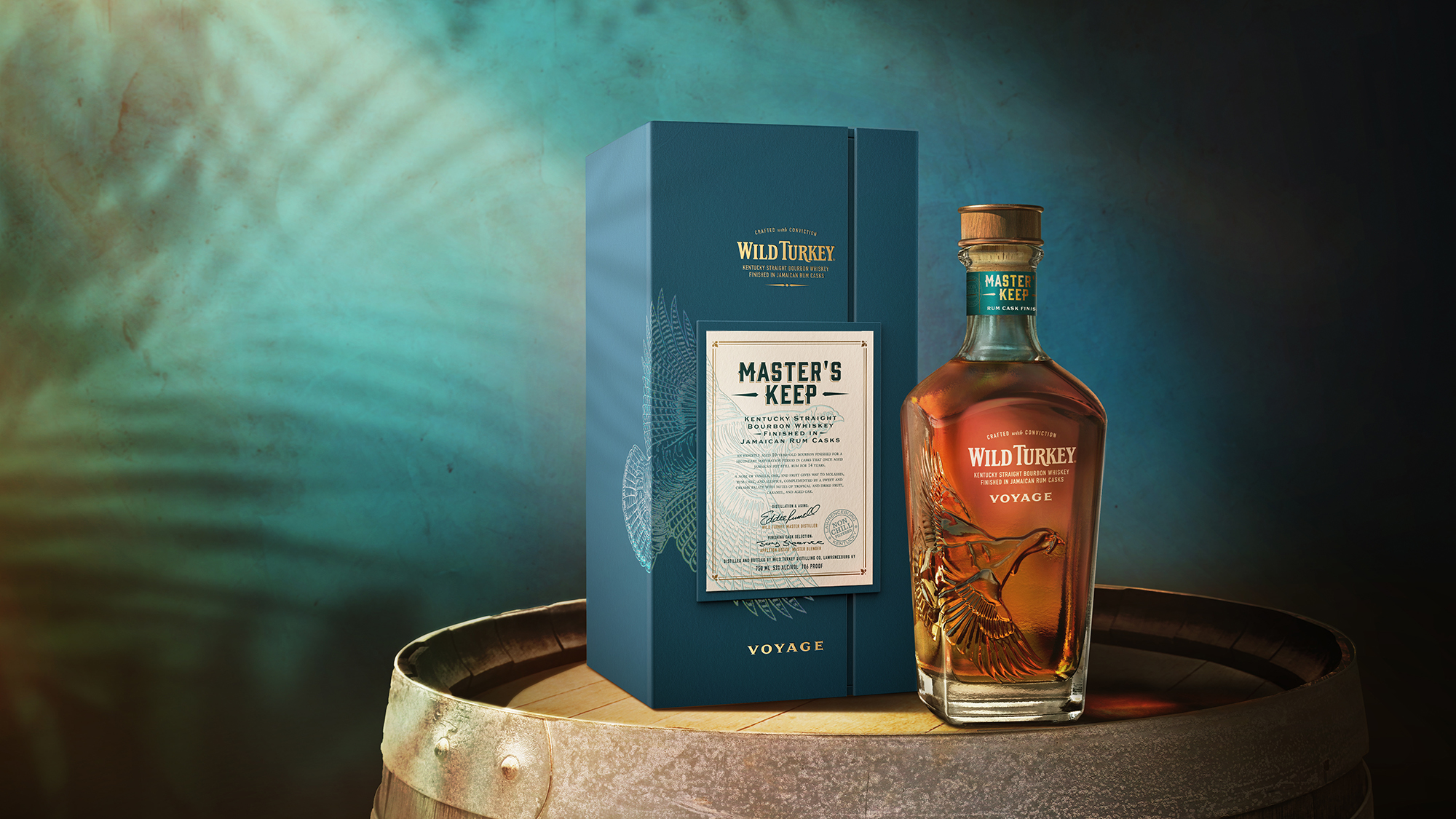 We're not always fans of rum finished bourbons, but that's not the case this time around. Wild Turkey Master's Keep Voyage bourbon is a 106-proof expression of 10-year-old bourbon and was finished with a secondary maturation period in Jamaican rum casks. To begin, Dr. Joy Spence hand selected some of the finest casks from the iconic Jamaican rum house Appleton Estate – these casks previously held 14-year-old pot still rum and were chosen for their potential to best complement the bold top notes and rich caramel undertones of Wild Turkey's extra-aged bourbons. The casks then made the voyage to the Wild Turkey Distilling Co. in Lawrenceburg, KY, where Eddie Russell hand selected a batch of 10-year-old bourbon that had been aged in Wild Turkey's classic No. 4 char barrels. The bourbon was finished in the rum casks in the heat of a Kentucky timber rickhouse, resulting in a tropically influenced American icon bursting with a palate of fruits, caramel and aged oak with a warm, long-lasting finish of chocolate and spice.
Woodford Reserve Double Double Oaked Bourbon 2023 – $60
Made by finishing fully mature Woodford Reserve Double Oaked for an additional year in a second, heavily toasted, lightly charred, new oak barrel, Double Double Oaked offers a distinctly spicier taste than its original counterpart, a whiskey known for its sweeter taste and finish. A dark roasted coffee bean in color, the whiskey delivers a robust medley of rich maple syrup, dark butterscotch, brittle caramel, bittersweet chocolate, burnt marshmallow, and sweet hickory smoke aromas. The palate finds rich dried cherry and cranberry fruit alongside a blackberry jam brightened with hints of ripe apple. Chai tea and warming clove notes develop to spice up the palate. The finish features a warm and drying clove character.
Woodinville Cask Strength Straight Bourbon Whiskey Finished in Ginja Barrels – $80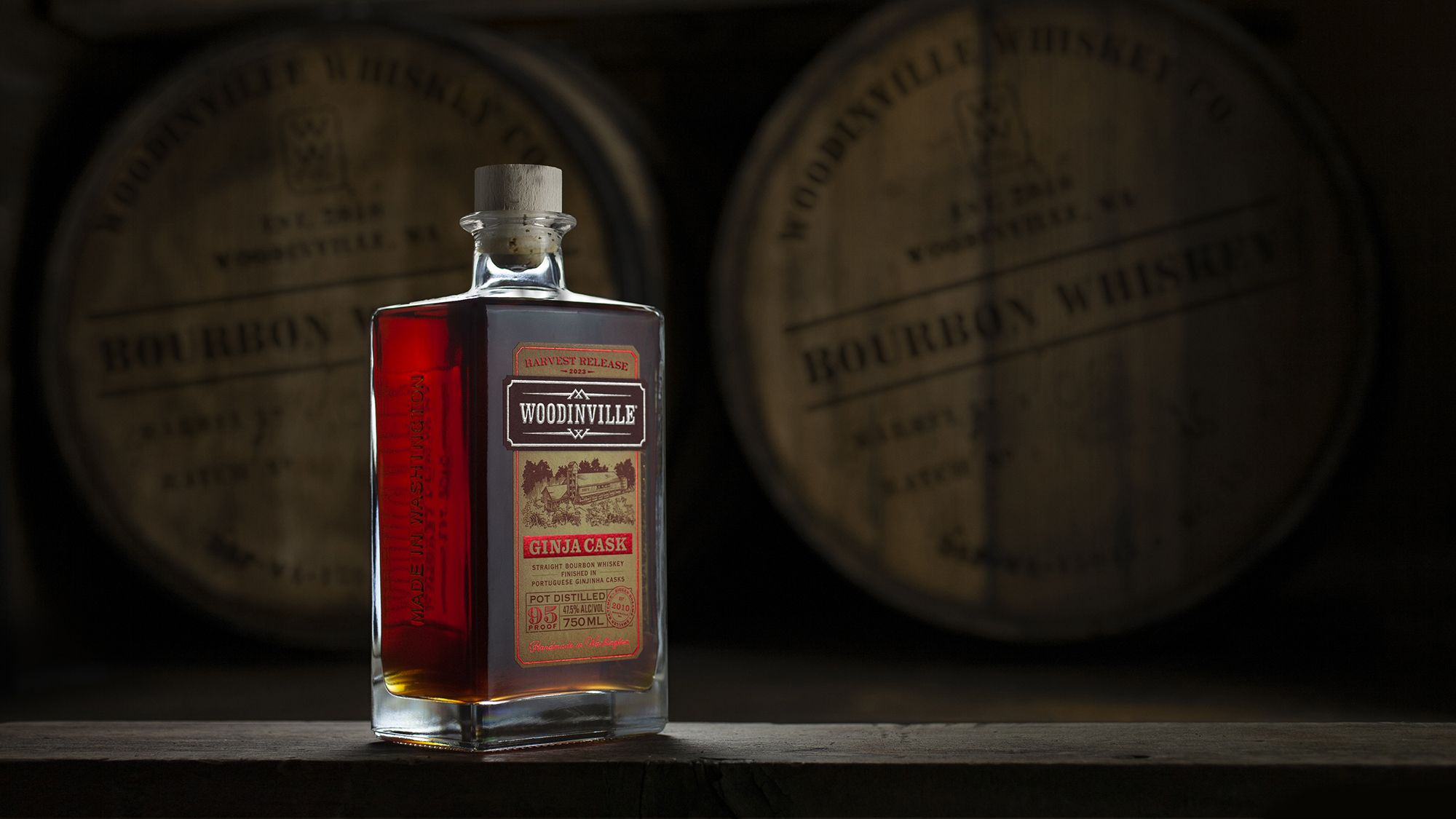 To create 2023 Harvest Release, the Woodinville Whiskey took their fully mature Bourbon and then transferred it into freshly emptied Ginjinha Barrels. Ginjinha (Ginja) is a Portuguese liquor made by infusing sour cherries called Ginja Berries. Bottled at 95 proof, the bourbon offers aromas of Blackberry jam. On the palate, there is a honey sweetness at the start, followed by undertones of dark cherry and cardamom. The finish leaves you with a pleasant cinnamon and clove spice.
If you think we're missing anything from our list of the 20 Best New Bourbons of 2023, please let us know in our comments section.