Often referred to as "rosa" or "rosado," pink tequila is quickly becoming one of the most popular styles of the agave spirit on the market. Over the last several years, brands new and old began got into the game, including a few celebrity owners.
When it comes to making pink or rosa tequila, brands use a cask finishing process, much like whiskey or rum. That means taking a tequila (be it blanco, reposado, or anejo) and letting it age in a red wine barrel for a few weeks or months. Those barrels impart the red color and the longer the finishing period, the redder the spirit in the end.
Barrel-aging isn't the only way tequila producers are adding color, according to drinks analyzer IWSR. Casa Ric uses the red color of mature agave plants to create a dye that it adds to its Tequila Rosado.
Either way, there's no doubting the growth of the pink tequila market and now some of the biggest agave spirits brands are getting in on the action.
Here are the Best Pink Tequilas:
Don Julio Roasado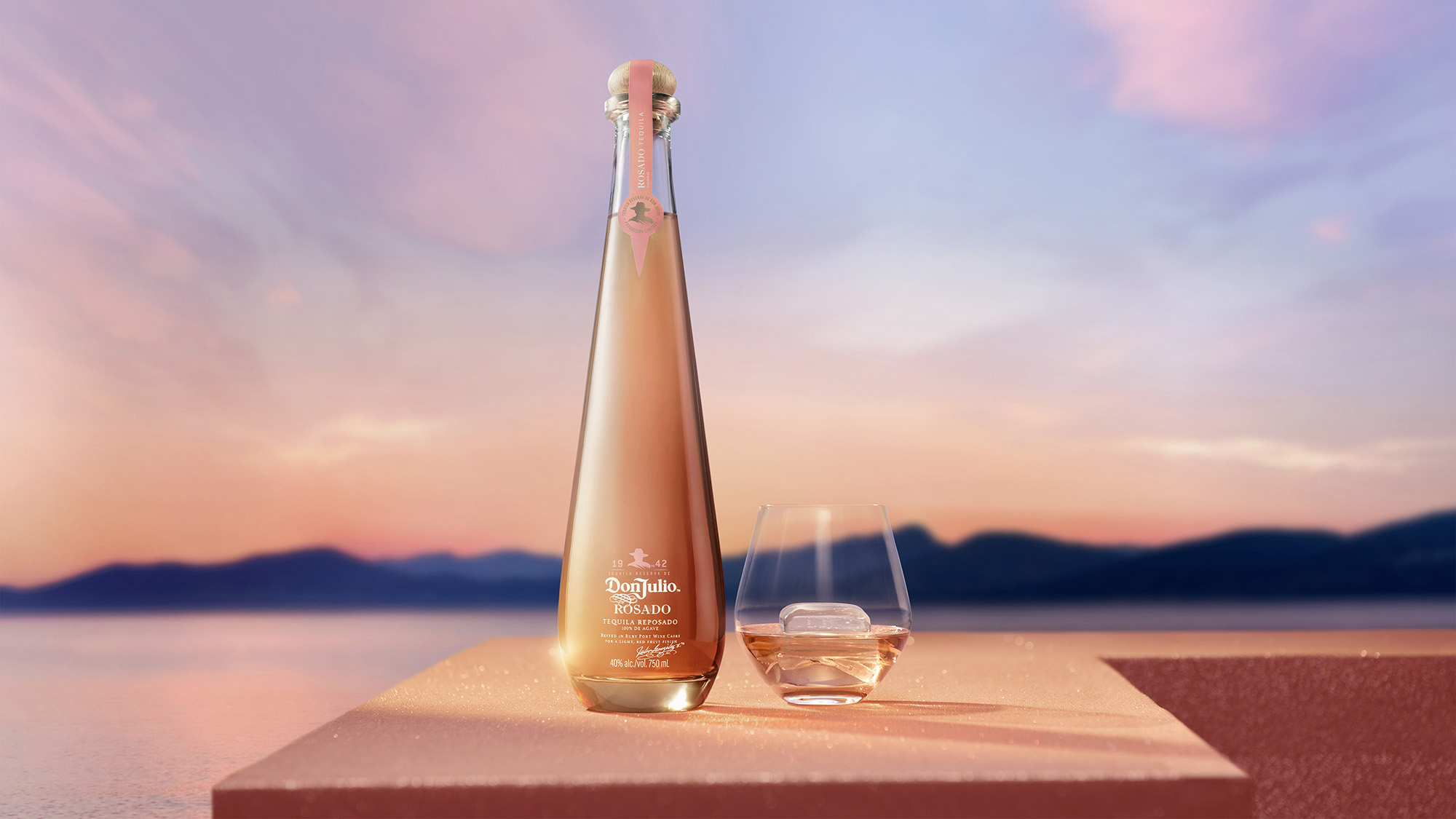 Launched in April 2023, Don Julio looked to Portugal for its latest luxury tequila innovation: Don Julio Rosado. The new offering follows in the footsteps of the brand's most recent colorful offering, the orange wine cask-finished Primavera. This Reposado tequila is aged for a minimum of four months in Ruby Port wine casks from the Douro wine region of Portugal. The result is a tequila with a delicate pink hue that delivers notes of creamy strawberry, ripe raspberry, dried plum, roasted caramel, and a touch of rich cocoa.
Komos Reposado Rosa Tequila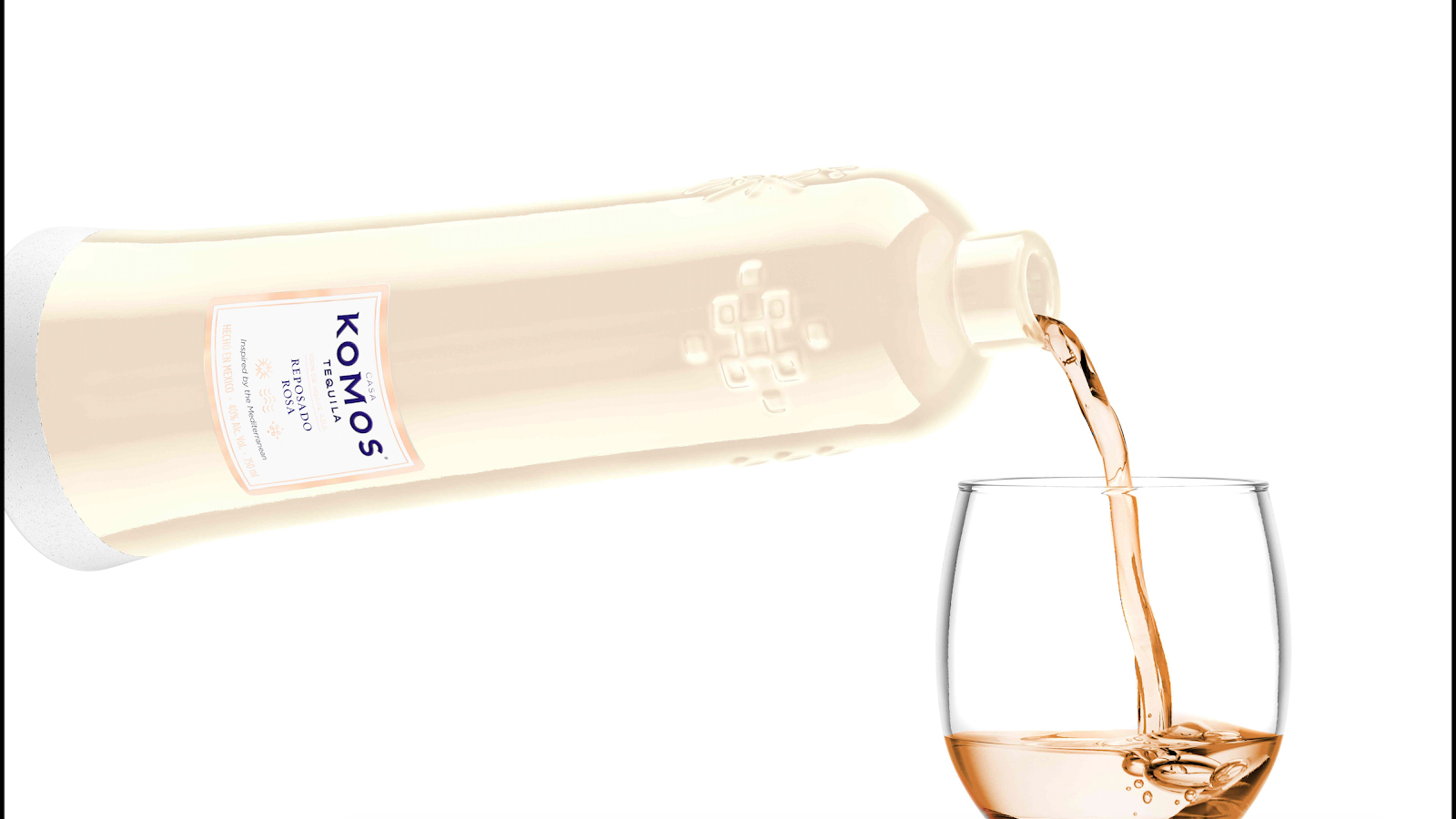 Casa Komos Beverage Group (CKBG) unveiled its rose agave spirit offering, Tequila Komos Reposado Rosa, in February 2021. The first-of-its-kind rosé follows in the innovative footsteps of the brand's initial offering, an Anejo Cristalino which sold out of its first batch in fewer than 60 days. Using a Blanco Tequila as its base, Komos Reposado Rosa is aged in once-used, red wine French oak barrels.
Calirosa Rosa Blanco Tequila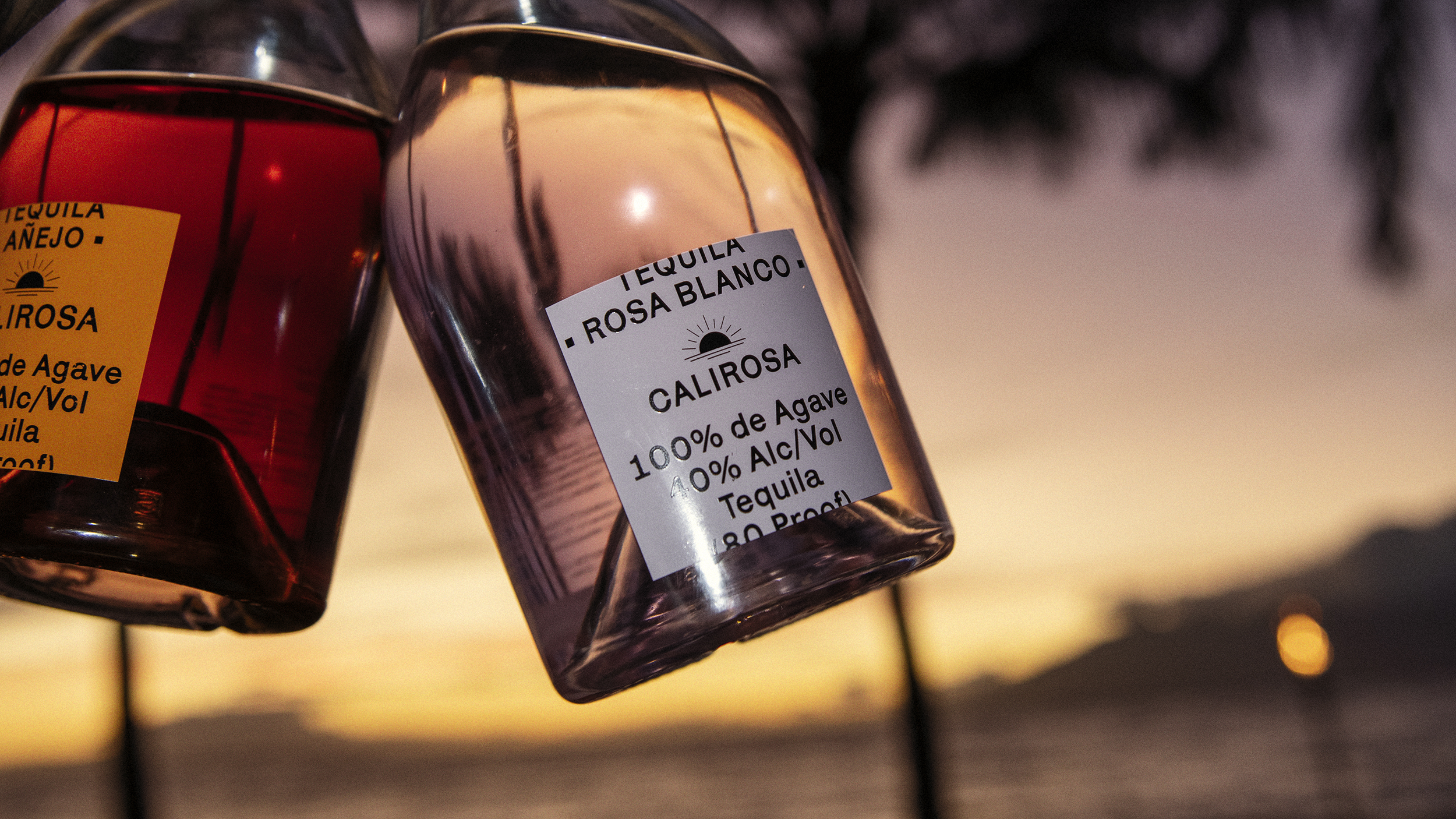 Known best for being the tequila from Maroon 5 frontman Adam Levine, Calirosa is produced by the Real family within their Kosher-Certified facilities in Amatitán, Jalisco where they have been producing tequila since 1942. Real family patriarchs, Don Roberto and Don Fernando Real, have dedicated their entire lives to the production and commercialization of high-quality tequilas. Master Distiller Luis Trejo Rodriguez, a third generation tequila maker, rounds out the Calirosa team with more than 30 years of industry experience. Throughout each step of the cultivation, harvest, cooking, fermentation, distillation, and bottling process, Calirosa employs a small-batch production method that yields a limited number of bottles. The team's vision is for Calirosa to serve as an innovative fusion between Mexico's heritage and spirit and California's idyllic lifestyle. The brand first launched blanco and reposado bottlings, followed by an extra anjeo tequila last May.
Codigo 1530 Rosa Tequila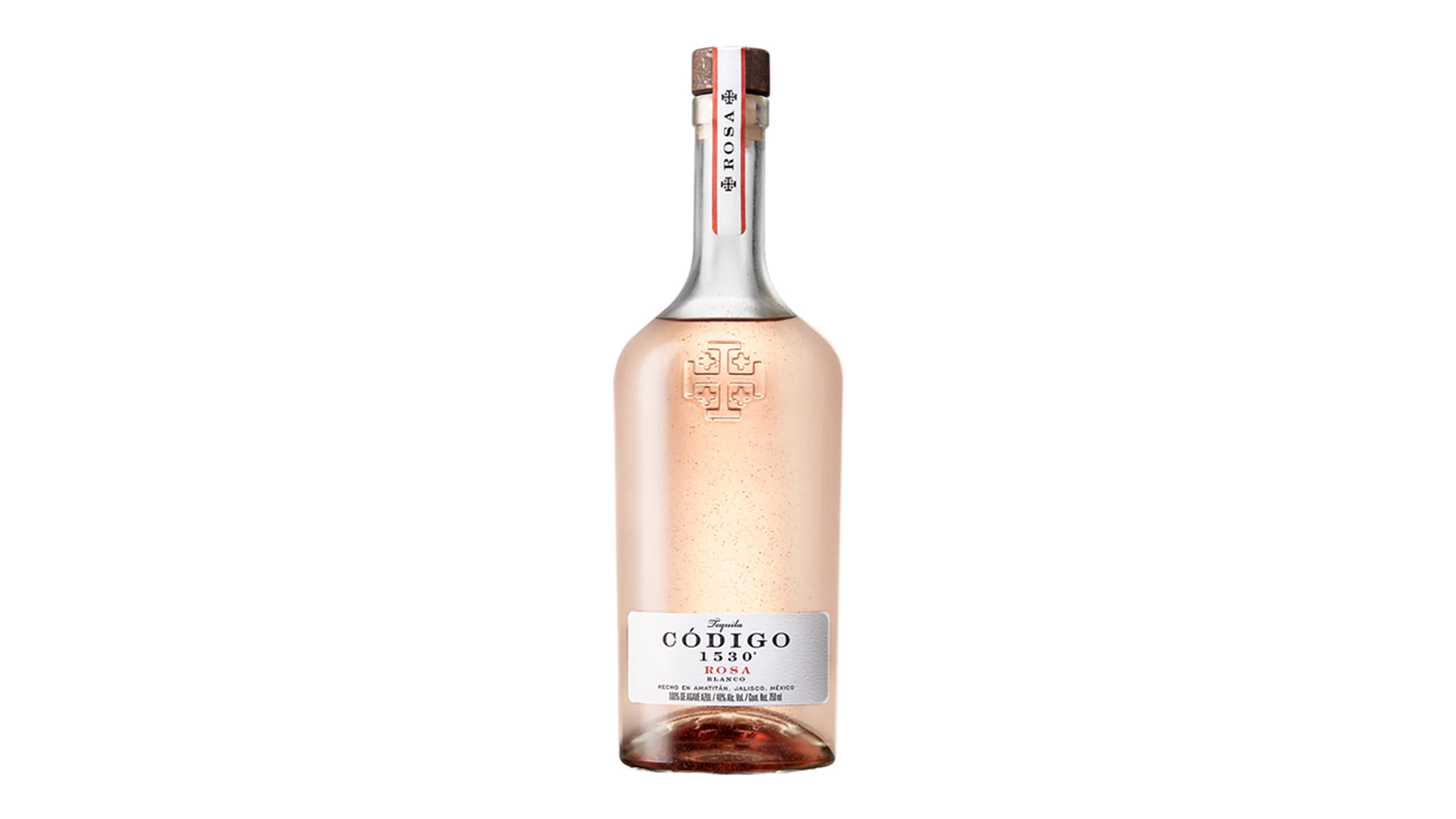 Código 1530 Rosa starts as Blanco tequila, then is rested for 1 month in Napa Valley Cabernet French White Oak wine barrels. The tequila is rested just long enough in cabernet wine barrels to enrich the natural agave juice, without overpowering its delicate botanical balance. It leads with bright agave character and finishes with the soft red wine notes of Cabernet. In September of 2021, Código 1530 released a Special Edition Double Barrel: Rosa-Reposado Tequila. The brand was the first to produce tequila Rosa-Blanco.
Montagave Blanco 'Héritage'
Montagave is the result of French and Texan cultures colliding in Aspen, after Lucie, a native of France, and John Melvin, originally from Austin, Texas, met there in 2017. In 2019, they married in Aspen and together came up with the idea for Montagave. The couple teamed up withSalvador 'Chava' Rosales Trejo from fourth generation family-run distillery Tequila Cascahuín (NOM 1123) and introduced an innovative barrel program and elements of old-world winemaking to Cascahuín's long legacy of producing award-winning small-batch tequilas.
Montagave's inaugural release, Montagave Blanco 'Héritage', is a tequila rested for 29 days in red wine barrels sourced from some of the finest winemakers in Bordeaux, France. The result is a naturally pink sipping tequila with a floral nose and notes of roasted agave, red berry fruit, stone fruit, citrus, and a light pepper finish.
Inspiro Tequila Rosa Reposado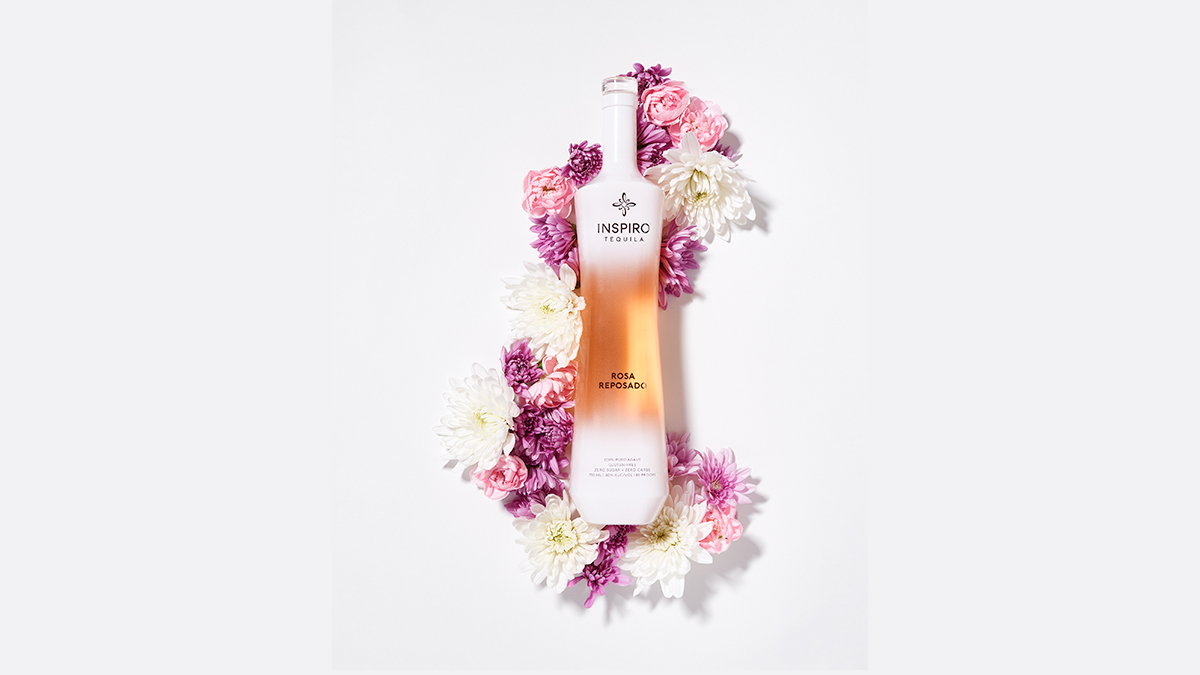 Mara Smith, a former attorney in Chicago, founded Inspiro Tequila, a brand created, owned, and led by women. Smith started drinking tequila when she was looking for a clean, gluten-free spirit that fit into her active lifestyle. She searched for a tequila brand that was additive-free with a look, taste, and aroma that appealed to her. That perfect tequila simply did not exist, so she decided to create one. She enlisted legendary maestra tequilera Ana María Romero Mena, one of the preeminent master distillers in the tequila industry in Mexico, to create the taste profiles and meticulous process for Inspiro Tequila.
Inspiro Tequila Rosa Reposado is distilled from hand-selected 100% Blue Weber Agave before it is aged in oak casks that were previously used for rosé wine. The tequila is then finished in pinot noir wine barrels for a short period to impart a rose gold color and create an exceptionally complex and unique taste profile. The brand launched its first expression, Luna Blanco, in the U.S. in 2021.
Casa Rica Tequila Rosado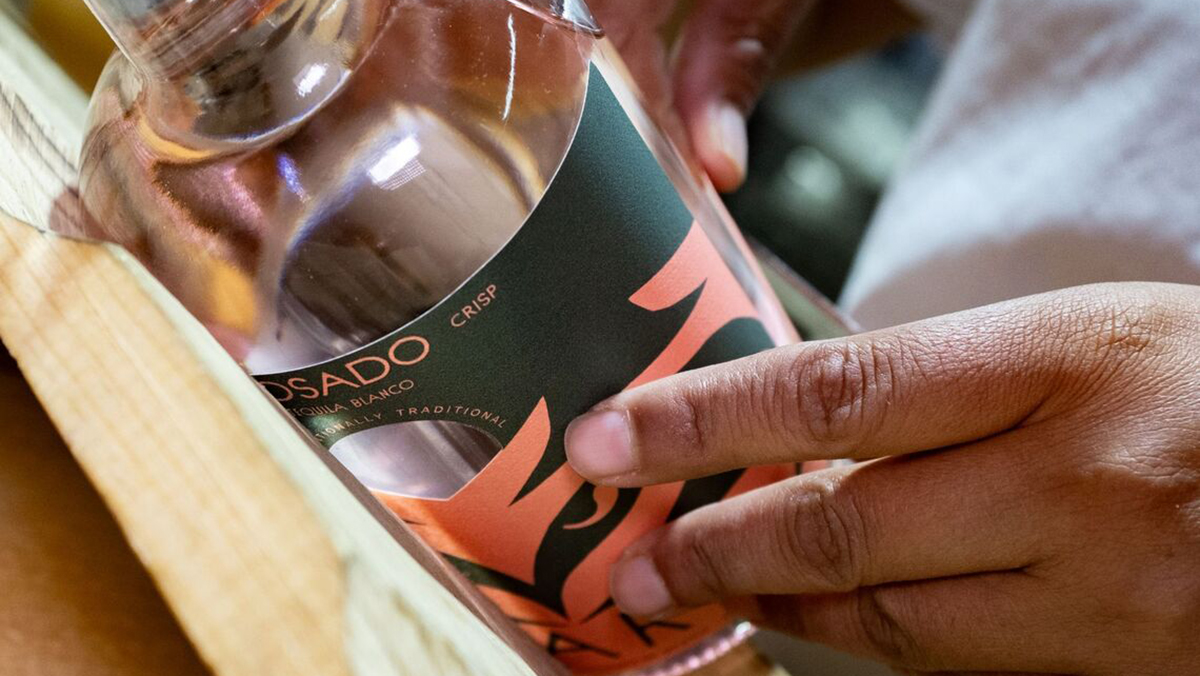 Instead of the traditional wine barrel, Casa Ric Rosado's distinct hue comes from the pink-tinted heart (or piña) of the agave. The Rosado imparts a natural heat and a tropical essence, including zesty lemon, dusty lemongrass, sweet berries, and a trace of rose. A combination of sweet and sharp with a balance of citrus, the palate is sweet but leaves your palate clean and awake, ready for another taste.