Espadin is the most readily available agave variety and a common entry point into the diverse and complex world of Mezcal. Fresh and smoky with bright agave notes, Montelobos Espadin offers an excellent example of what Espadin can offer when every part of the production process is tended to with care and knowledge.
Dr. Ivan Saldana is the Co-Founder and Chief Innovation Officer at Casa Lumbre, which is the parent company of Montelobos Mezcal, as well as Ancho Reyes, Ojo de Tigre Aboslo, and Nixta. An agave expert with a PhD in Botany, he combines his understanding of the agave plant with the knowledge of traditional maestros mezcaleros to create the brand's unique line of spirits. In this week's Bottle Breakdown, we sat down with Dr. Saldana to discuss Montelobos Espadin.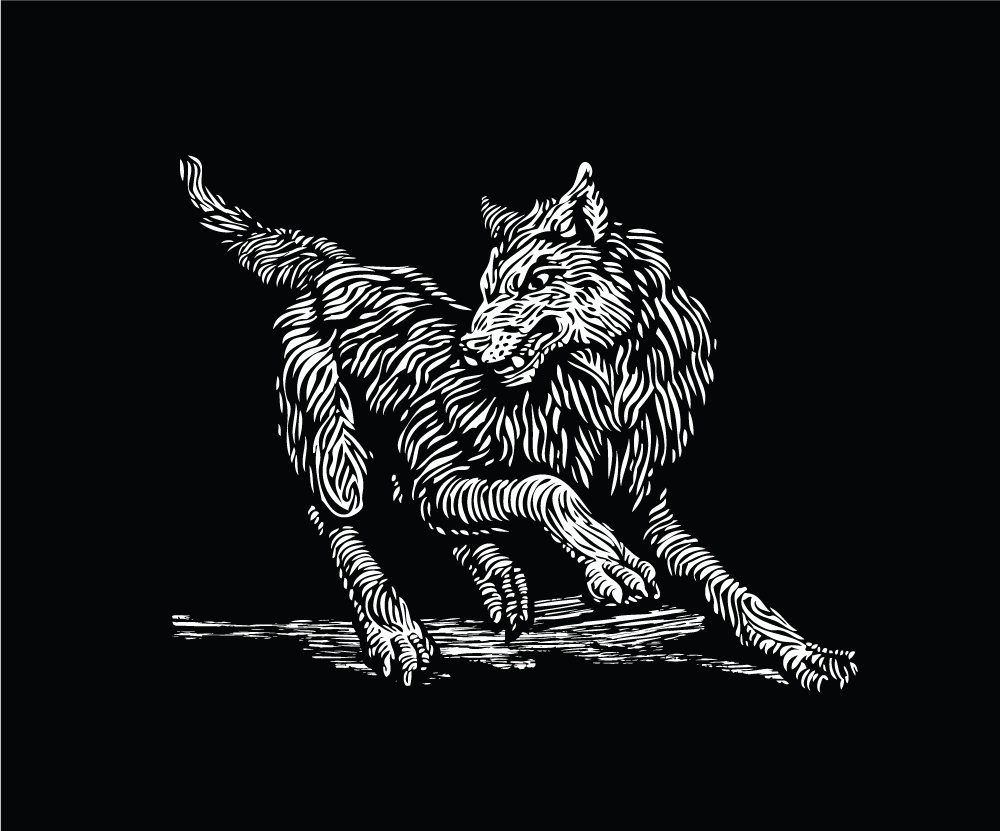 SZ: Just to get started, What was your first experience with Mezcal? And how does that memory impact the way you view Montelobos Espadin?
My first experience with agave spirits outside of Tequila was when I was a young adult in Jalisco. I was introduced to the agave plant at a very young age through my father. He was one of the pioneers of the agave nectar industry several decades ago. Mezcal was still quite unknown at the time and as I began to discover these complex spirits, I fell deeply in love with their raw material. Years later when I launched my own mezcal, I knew that I wanted Montelobos to reflect the complexity that this raw material and terroir could expose in a spirit.
SZ: For those of us who are unaware, can you tell us a little about the Espadin agave and what you look for when tasting an Espadin Mezcal?
Espadin is the agave variety that is most readily available for making mezcal. It is easier to reproduce and cultivate than other agave varieties and it typically has a generous yield of sugars in its "pina" or heart that we will later transform into mezcal. Of course the terroir and cultivation will vary slightly depending on the region and producer, but Espadin agave often offers herbal, fresh, aromatic and very balanced notes to a mezcal. When I launched Montelobos in 2012, I knew I wanted to use cultivated and organic Espadin agave because I had a commitment to respecting sustainable farming practices for the future of mezcal production.
SZ: The espadin comes from Santiago Matatlan in Oaxaca. Can you tell us a bit about the terroir there and how that influences the aromas and flavors of the Mezcal?
Montelobos Espadin is made using only organic certified espadin that comes from the central valleys of Oaxaca. Santiago Matatlan is just a small town that shares with many others around a similar terroir. Basically this is the baseland that stands at a very high altitude in Oaxaca and multiple communities from Tlacolula, Mitla, Matatlan and others are part of the central valleys. This terroir spans across a large region of many communities. So, our agave is grown and harvested there and used for the production of our Espadin. The Lopez family's production is located in one of the primary Espadin producing sides of this region that is located in Matatlan, on a ranch called Loma Larga. This is where our Palenque is located and it boasts approximately 10 hectares of Espadin agave that is farmed there. However, we have relationships with multiple other growers that are supervised for the organic certification by the Lopez family in other surrounding communities. It is not uncommon for producers to use agave from a larger region versus just one community.
SZ: We understand that Montelobos is committed to sustainable agricultural practices. Can you give us a little more insight into those and how they affect the landscape and surrounding communities?
Montelobos only uses cultivated agave to produce all its varieties of mezcal. We acknowledge that some producers may utilize their local wild resources for making mezcal to be consumed locally, as a cultural right they have exercised for centuries. However, the fact that larger brands are filling their bottles with mezcal that comes from wildly harvested plants is extremely delicate.
In Oaxaca, at the Palenque where Espadín and Pechuga are produced, Casa Montelobos has established a strong partnership with the López family, whose plantations have been organically certified by the American, European and Mexican regulations since 2010. Furthermore, Montelobos works with the most reputable organic certification agency in Mexico, CERTIMEX.
Agave Espadín for our plantations are obtained in two ways: by utilizing the rhizomes (hijuelos) that are produced during the growth of older agaves and, in a smaller amount, by collecting the multiple tiny bulbillos from agaves that are left to flower. Up to 300 plants can be obtained from a single inflorescence.
SZ: This Espadin is cooked in an underground pit with encino and pine wood, and milled with a traditional single stone pulled by a mule. Does this have an impact on the type of yeasts that take part in the fermentation process? And how does that impact the final product of the Mezcal?
The way the Espadin agave is cooked in the traditional ancestral way, as well as the tahona (stone mill) milling technique typical to the Zapotec culture are both very important elements to bring the flavor profile of Montelobos to life. However, this doesn't have a direct relationship with the yeast. Yeast will be at the palenque (distillery) and embedded in the tissues of the agave. It's proven that some microorganisms can adapt well and get into open fibers. So the cooking and yeast should be considered separate elements but both are equally important to impact the final flavor. The combination of the natural fermentation that wildly and randomly occurs in the distillery, with the qualities of the terroir of the agave and the process (type of wood used in cooked, type of milling, fermentation procedures followed) is what allows us to unite the flavor profiles during fermentation to achieve Montelobos' unique and balanced profile.
SZ: Why does Montelobos use copper still distillation for its Espadin? Does it lend any specific characteristics that help give it more balance and complexity?
The first distillation process is to trap all the volatile compounds that bring flavors and the second distillation is meant to make specific cuts that allows us to obtain the balance we are seeking in our mezcal. The use of copper in the stills is something that traditionally has been used for centuries in the Zapotec region that we are located in (Santiago Matatlan and Mitla) so we are basically respecting regional tradition. And yes, copper has an extraordinary capacity to mellow down flavors. The characteristics of copper possess electrons which generate more reactions that lend a high extraction of flavor. This allows us to minimize distasteful flavors coming from sulfur or nitrogen based compounds and make a more lively and expressive spirit. This is why copper is still the preferred choice in traditional distillation.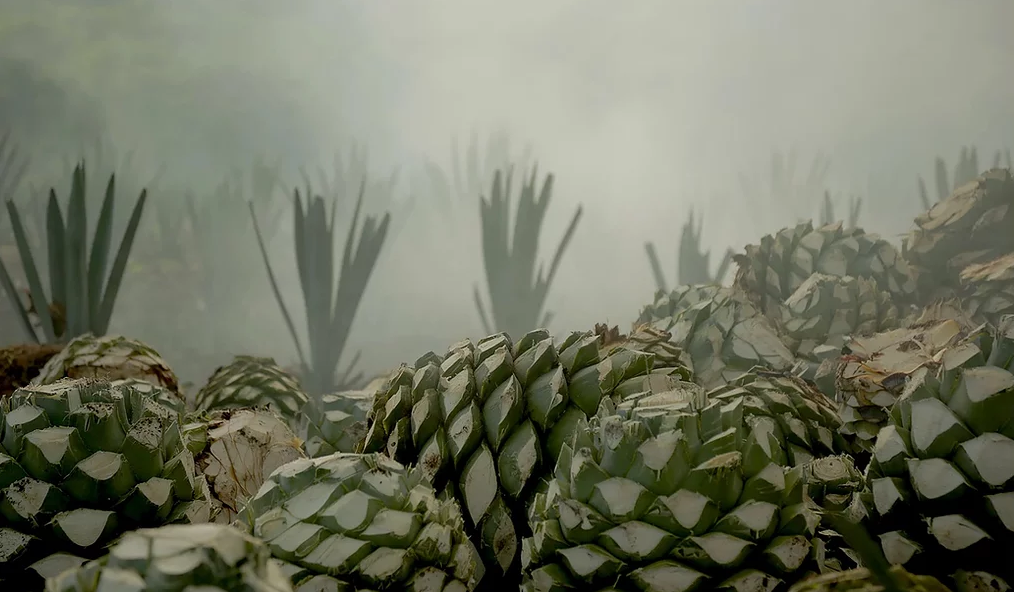 SZ: Many people enter the world of Mezcal through Espadin expressions and therefore it can often set the tone for a range. How does Montelobos' Espadin influence creativity in the rest of the brand's lineup?
Montelobos was created with the purpose of showing agave's full potential through a complex and perfectly balanced mezcal. In fact, for the first 5 years of the brand's life, the only variety that existed was Espadin. As our core expression, it really set the tone for the rest of our agave-forward expressions. Espadin offers a mosaic of flavors such as green agave, cooked agave, smoke and fermentation through a balanced profile. Naturally, with Tobala we were able to be a bit more adventurous in exploring the nuances of this more vegetal agave from the Puebla region.
SZ: Do you have any fun facts about Montelobos that we should know about?
Montelobos is committed to the reevaluation of mezcal, the respect for the category and promoting the unique sensorial flavors of Mexico. I created Anatomy of Mezcal, which is a completely free online platform, that promotes the education of the category and respect for the tradition: http://www.anatomiadelmezcal.net/en/#!/home
SZ: How do you recommend enjoying Montelobos Espadin and what should be paired with it?
For a slow sipping experience, Montelobos Espadin is best enjoyed neat paired with fresh fruits such as green and red tomatoes or pineapple and some chile salt if preferred. These flavors really showcase the mezcal's green, aromatic notes, freshness and balanced smoke. This balance and complexity also offers a great cocktail mezcal that can be perfectly incorporated into stirred cocktails such as Negronis and Old Fashioned and fresh, citrus forward cocktails.
SZ: When you're not drinking Montelobos, what are you sipping on?
Lately I have enjoyed exploring spirits made from other raw materials in Mexico, such as Sotol and Corn. There are so many regions and drinking traditions left to be uncovered.