Apparently, bottling the essence of various French regions is all the rage these days for actors and their new spirits, particularly when it comes to gin. Just last week Emma Watson unveiled her own Chablis-inspired offering, Renais. Now, Brad Pitt has unveiled his own French-inclined spirit, The Gardener Gin.
Unlike Emma Watson, the Brad Pitt gin is inspired by the Riviera. The True Romance actor created the spirit with former Tanqueray master distiller Tom Nichol, as well as his winemaking partner, the Perrin family, owner of Château de Beaucastel in Southern Rhône. The Château Miraval owner previously worked with the Perrin family on the launch of rosé champagne brand Fleur de Miraval.
The Gardener Gin looks to "bottle the essence" of the French Riviera by celebrating the "night and day art de vivre" (art of living) embodied by the region. The London dry gin offers the light, aromas, and flavors that remind imbibers of Mediterranean France.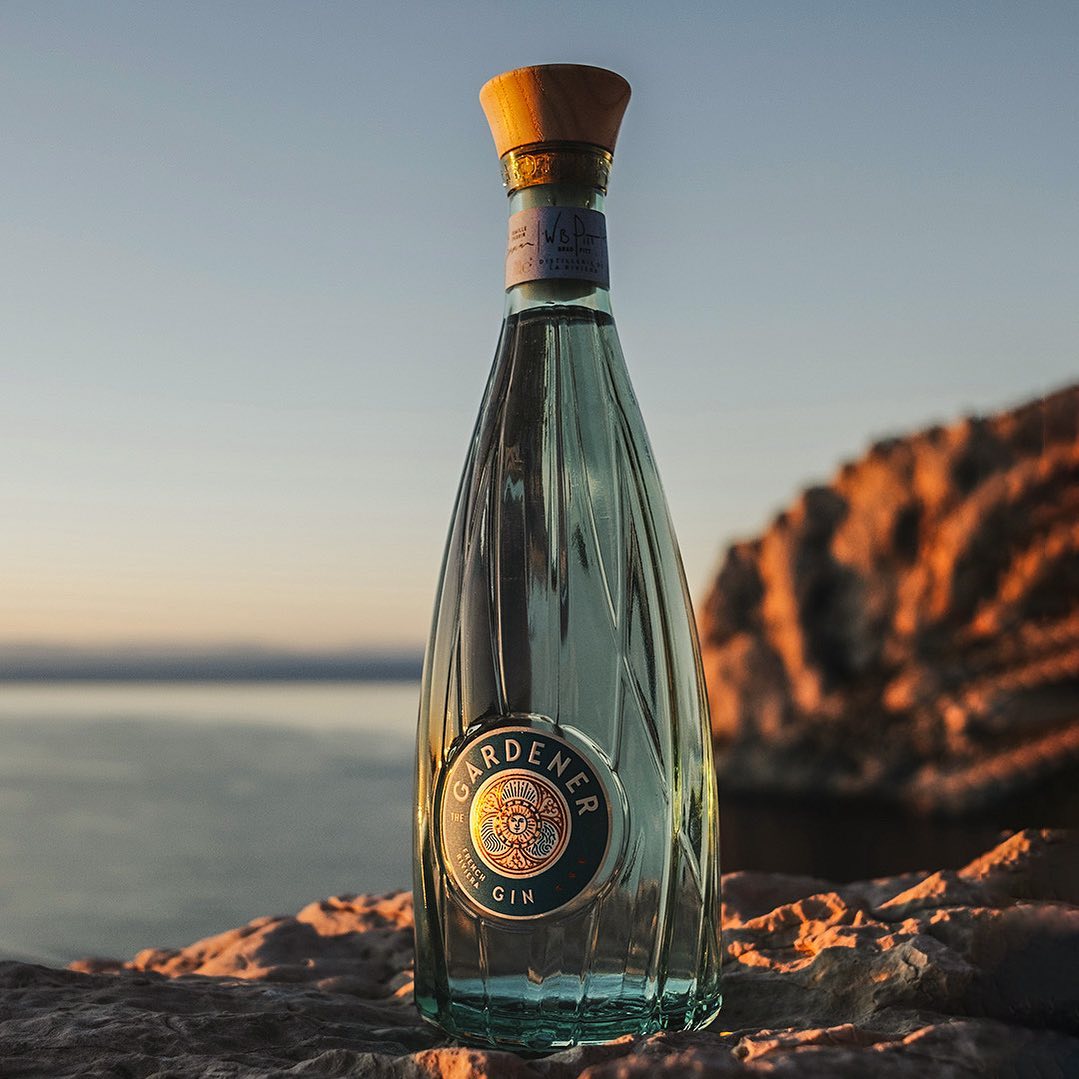 Made from wheat and distilled in copper stills, ingredients include juniper, liquorice, angelica, coriander, pink grapefruit, lemon, and sweet and bitter oranges from the Cap d'Antibes
"The light of the French Riviera is a lifeblood. Here, in this place blessed by the gods, the earth is tended by The Gardener," says co-founder Matthieu Perrin. "The Gardener works in harmony with the shifts of the season, the exchange of warmth and cold, the pleasures of living well. With the wisdom of experience, the gift of intuition, the whim of experimentation, The Gardener builds a recipe that combines the mystery of nature with the pleasure of knowledge. The Gardener tends earth, time, all the while guarding a way of life that exists nowhere else in the world."
The gin will debut at the Carlton Hotel during the 2023 Cannes Film Festival, where it will appear in the Secret Garden cocktail.
For more information, head over to the gin's official website.