Bruno Mars has unveiled his own spirits brand, SelvaRey Rum. For years, the Hawaii-born musician has been guiding the Panamanian Rum company, redesigning every aspect of the brand. Now, after years of work, the brand has revealed new packaging, branding, and a global campaign.  
"I tried the rum years ago and loved it. It tasted like tropical luxury, like I was on vacation," said Mars. "So we started working together, bouncing ideas about how we could show people how this drink makes you feel. Took some years and a lot of piña coladas but, dare I say, we did it."
Distilled in the jungles of Latin America by a legendary master blender Don "Pancho" Francisco Fernandez, SelvaRey (which loosely translates to "King of the Jungle") already appeared on the menus of Michelin-starred restaurants, before even catching the attention of Mars. Bruno was instantly inspired by the quality and flavor of the Rums. He connected with SelvaRey's founders and after developing a close relationship, he offered to complement their amazing liquid with his creative vision.
"I don't think there's anyone else in the world who could have nailed this all so perfectly the way he did," said co-founder Seth Gold. "We set out to push the boundaries of the rum category.  And Bruno's taken it to the next level, creating a full-blown world of tropical luxury."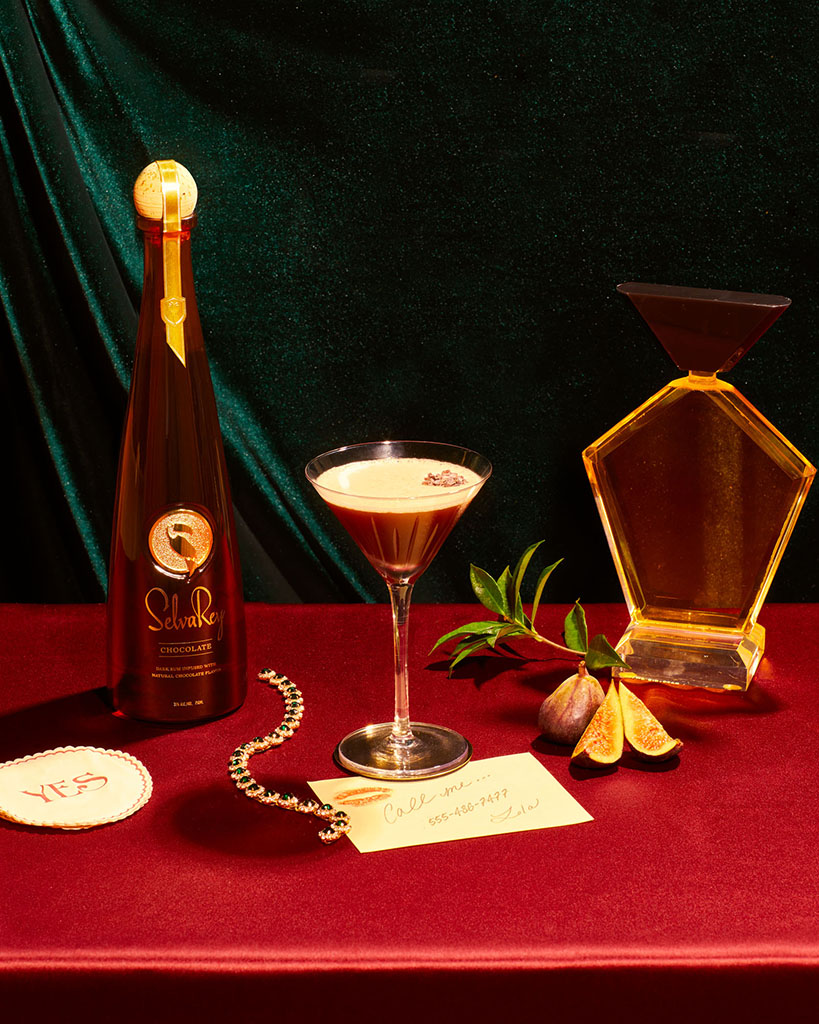 Fine enough to sip on the rocks or enhance any cocktail, SelvaRey has been awarded 94 and 95 points from The Tasting Panel magazine for its core expressions, White and Chocolate, respectively, and garnered a variety of other industry accolades. With additional new expressions slated to roll out in the coming months, along with ad campaigns spanning the globe, Bruno and SelvaRey expect to make 2021 a breakthrough year for rum worldwide.
The brand's core range is currently made up of two offerings. Bottled at 40% ABV, SelvaRey White Rum is a blend of Rums aged in Bourbon barrels. A three-year-old-rum brings the vibrancy and youth of fresh-cut sugarcane, which is rounded out with notes of caramel and butterscotch from a five-year-old rum. This blend is lightly charcoal-filtered to remove the color, leaving elegance in its place. The taste is smooth and mellow, matching flavors of citrus, pineapple and toasty crème brûlée. It is priced at $29.99.
SelvaRey Chocolate Rum, meanwhile, is bottled at 35% ABV and is a full bodied, five-year-old rum with inherent richness, enhanced by the infusion of natural chocolate. The velvety aged blend creates a sophisticated spirit, perfect for sipping on the rocks or mixing into any coffee cocktail. It tastes of chocolate-covered espresso beans, with sweet toffee notes, rounded off by a touch of baking spice. It is priced at $34.99
The Bruno Mars designed bottle of SelvaRey Rum are currently rolling out across the United States and Asia.