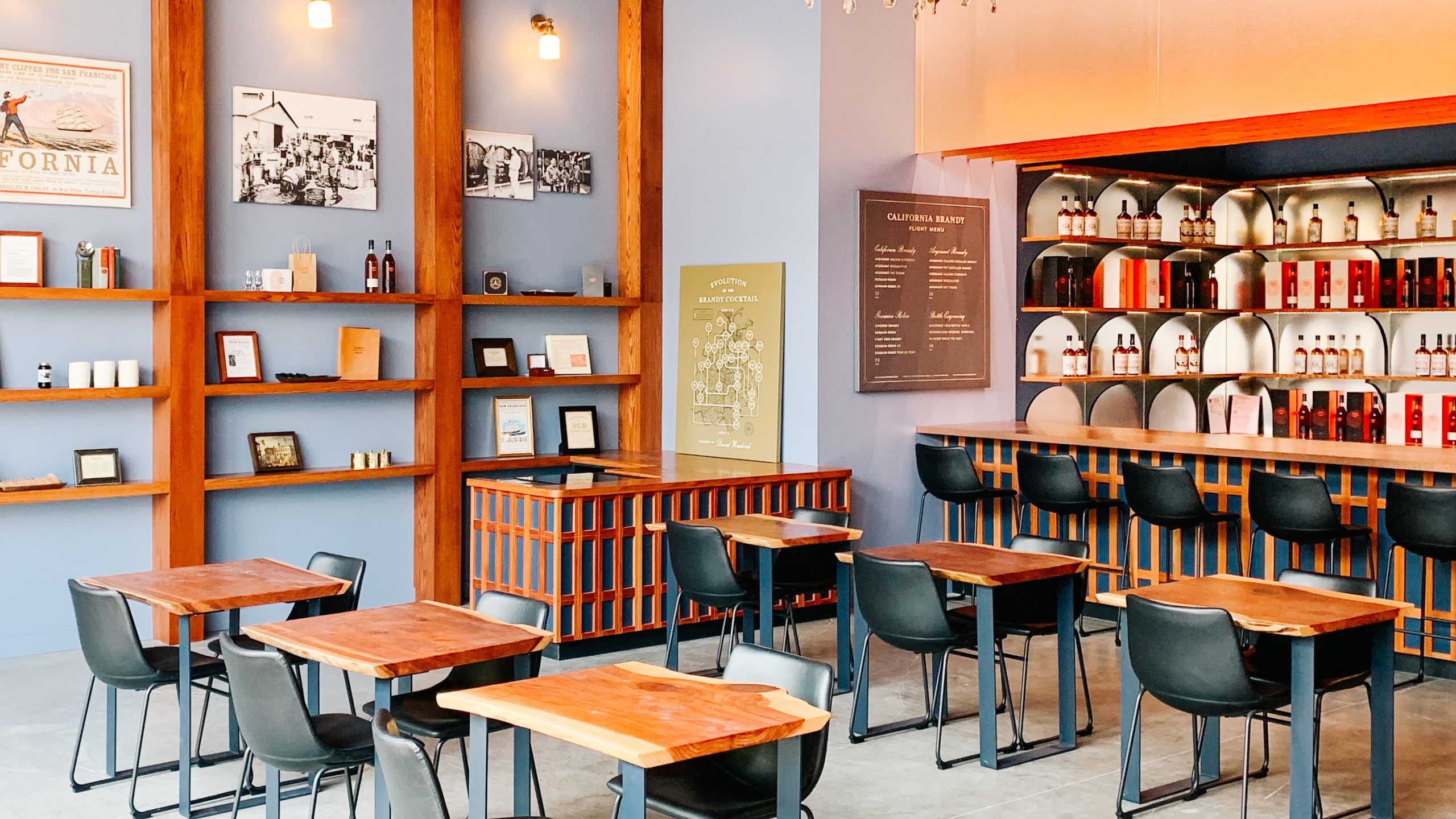 The California Brandy House is opening in the heart of downtown Napa. On November 6, 2020, the new tasting room will become the first stand-alone tasting room dedicated solely to luxury California Brandies, and will open its doors at First Street Napa, a collection of artisan retail stores and dining options.
In the beginning, California Brandy House will only be open for outdoor tastings. E. & J. Gallo Winery's leading Brandy portfolios, Germain-Robin and Argonaut, will be the first spirits showcased.
Guests will be invited to discover California Brandy through expert guided tasting flights, including limited offerings and single-barrel samples not available anywhere else. Tastings will initially take place in the outdoor parklet. For the best guest experience and to ensure proper social distancing, reservations must be made in advance. The tasting room doubles as a bottle shop, so guests can also purchase from the full Germain-Robin and Argonaut portfolio, including exclusive releases as well as the ability to customize every bottle with laser engraving.
"Our California brandies, like Germain-Robin and Argonaut, are crafted from world-class white and red grape varieties exclusively grown on California soil," says Britt West, Vice President and General Manager of Gallo Spirits. "These fine brandies are as rich, vibrant and complex as the land itself. There is no better place than Napa Valley, the heart of wine country, to re-establish California brandy among the world's best distilled spirits."
At First Street Napa, California Brandy House joins a walkable collection of Napa Valley's most innovative specialty merchants, chefs, artists and tasting rooms. "Since its inception, First Street Napa has been committed to cultivating distinctive destinations to shop and explore, and California Brandy House is a wonderful example of a completely new concept," said Todd Zapolski, managing partner, First Street Napa. "With its stylish aesthetic and unique tasting options, it's going to be a real draw. We are thrilled to welcome them to our community."
California Brandy House continues Gallo's long investment into this historic spirit. Over the last four decades, the Gallo family has been building a library of premium brandy lots, exploring what could be achieved through a diverse selection of barrels, varieties, ages and distillation techniques. "The Gallo family has been devoted to the pursuit of crafting the best brandy for generations," says West. "California Brandy House cements that commitment now and into the future. We look forward to inviting a new generation to discover and explore fine, California-appellation brandies."
California Brandy House is located at 1300 First Street, Suite 309, in downtown Napa.