Camus has unveil the latest addition to its portfolio of Cognacs, Camus XO. This intensely aromatic expression looks to celebrate the art of dining, bringing Cognac back to the center of the dinner table and conversations.
Camus XO is crafted using the Houses' patented distillation method called "Instensity," using wines from various crus in Cognac, including Borderies. On the nose, the Cognac contains savory aromas of bitter apricot and oranges, blending with notes of exotic fruit and a dash of deep cacao. The palate is silky with a honey-like texture and intense floral notes, a direct result of the brand's Intensity process. The spirit's character gradually evolves towards spiced and toasted flavors, which come from the finishing process inside re-toasted Cognac barrels. The blend concludes with a long and intense finish, full of dark aromas of vanilla and cinnamon.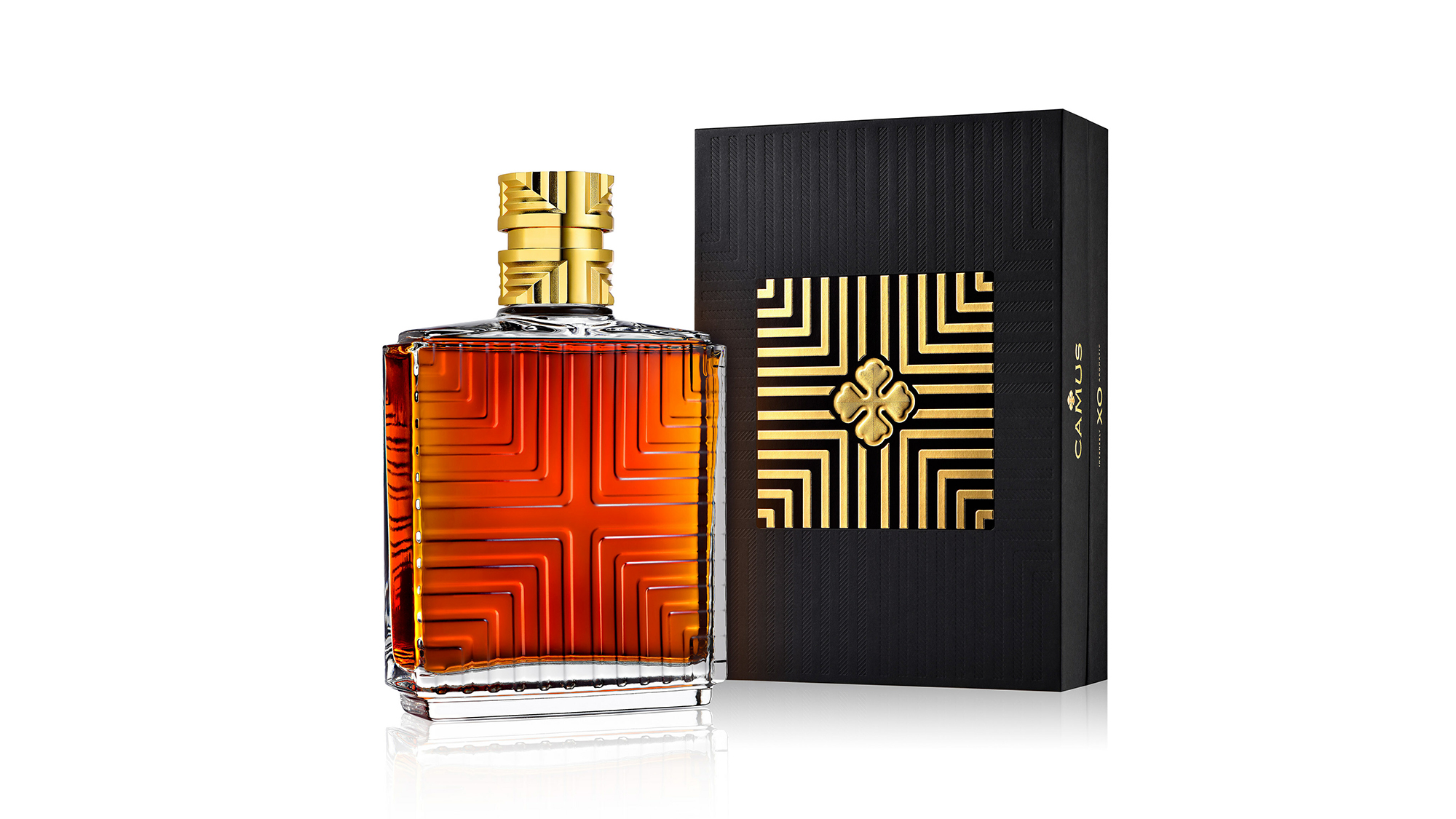 Camus XO comes encased in a decanter made to illuminate the elegant dinner tables with the intense amber reflections of the cognac within. The decanter's lightly convex and squared face is laced with geometric motifs reminiscent of 18th century coats of arms. The decanter is sealed with a golden stopper, the top of which has been carved out to reveal the brand's four-leaf clover symbo.
"Camus XO is a perfect expression of the House of Camus' uncompromising quest for the most intensely aromatic cognacs," says Cyril Camus, Camus CEO. "The culmination of advanced distillation, finishing, and blending techniques developed over five generations, Camus XO is a Cognac that evolves on the palate into a journey of emotions and sensations."
A true testament to individuality, the bottle is designed to be refillable and customizable, as it looks to become a permanent fixture at elegant dinner parties.
Camus XO is priced at $349 per bottle and is available at select retailers nationwide. For more information, head over to the brand's official website.
Last year, Camus unveiled its Dark & Stormy Cognac. The new limited-edition brandy is the result of a blend made following Cyclone Xynthia in 2010.