On Tuesday 20th of December, Chairman's Reserve and Cardiff-based bar Pennyroyal, will take over London's top tiki bar, Trailer Happiness, to celebrate the launch of its collaborative Masters Selection rum.
Chairman's Reserve partnered with the Cardiff cocktail bar Pennyroyal to develop the limited edition rum blend, of which there are only 256 bottles available. To commemorate the launch, Pennyroyal, which has placed 35 in the UK's Top 50 Cocktail bars, will take over the acclaimed Trailer Happiness. The evening will give guests the opportunity to taste the exclusive bottling, as well as enjoy curated Chairman's Reserve cocktails.
This is a new release in the Chairman's Reserve Masters Selection series, which sees the rum, a part of the fine rum specialists, Spiribam UK's portfolio, partnering with a like-minded team to collaborate on a limited edition rum blend each year. Previously they have worked with Master Of Malt and Distillers Direct.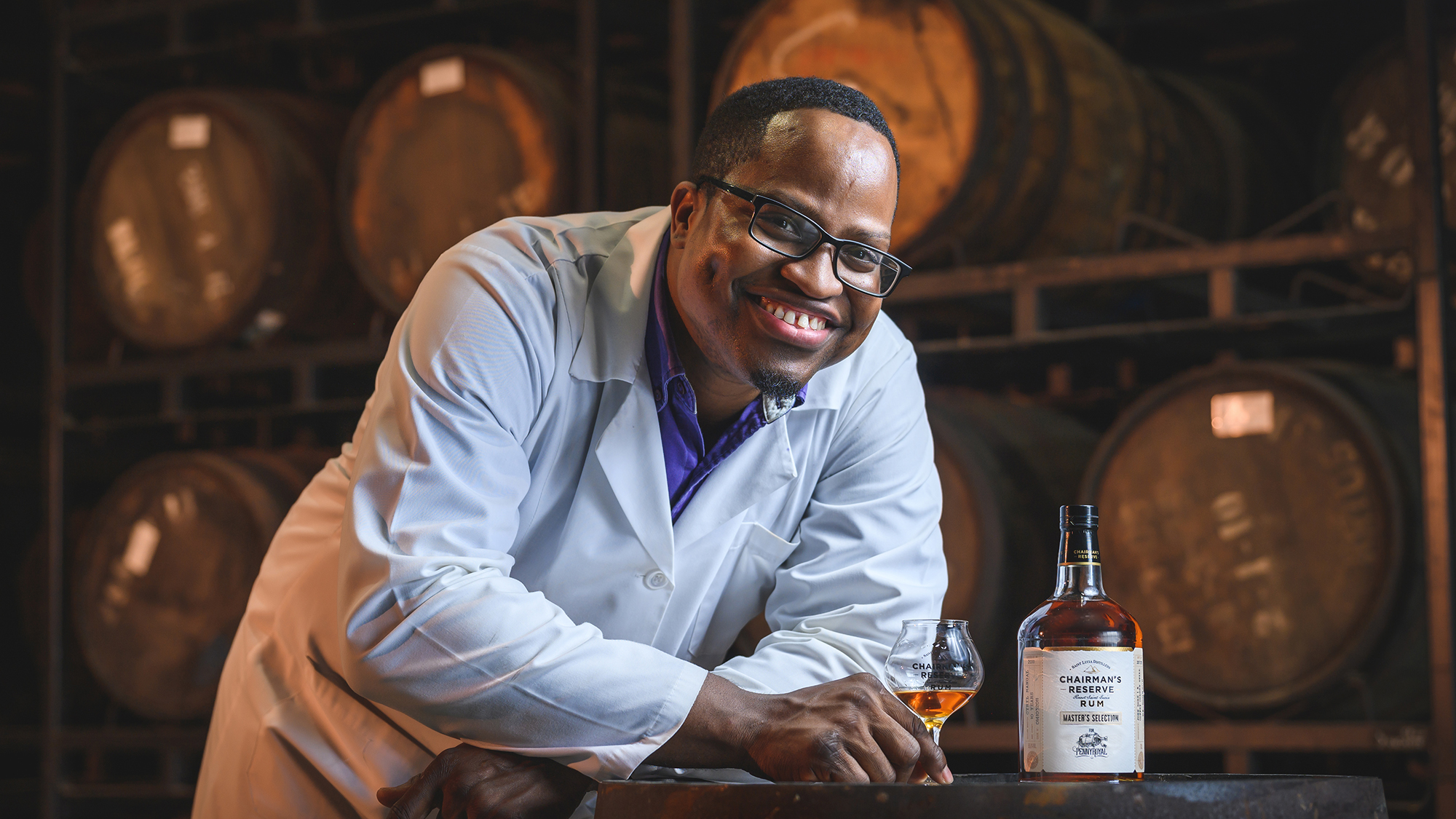 Pennyroyal's owner, Alex Taylor, worked closely with Chairman's Reserve's master blender, Deny Duplessis, to develop the Masters Selection. Alex hand-selected a blend of three different rums of 50% John Dore, 1 Pot Still and 50% Coffey Still. Each rum has a molasses base and has been aged in ex-bourbon casks for 10 years.
Alex says of the blend, "Complex like your latest dating match. Bang it in a Daiquiri, it's like when you splash out on fabric softener."
Bottled at 58.65% ABV, Chairman's Reserve Masters Selection – Pennyroyal will be available to purchase in-venue at Pennyroyal and its website, as well as at the takeover at Trailer Happiness.
Pennyroyal x Trailer Happiness, Tuesday 20th December, 8 pm-late
177 Portobello Rd, London W11 2DY