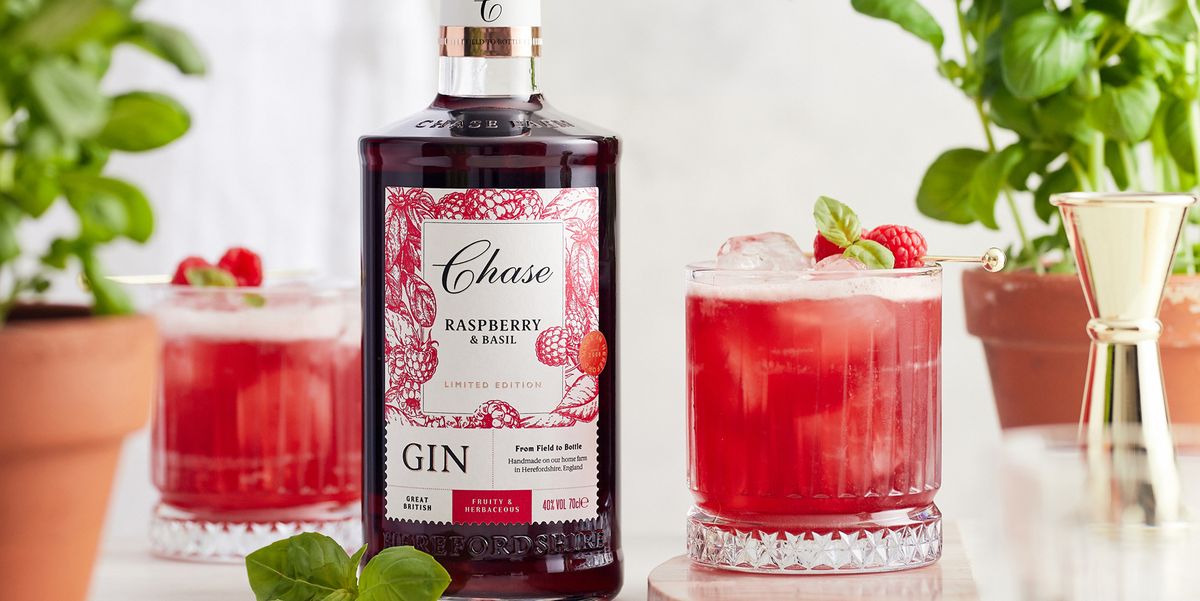 Chase Distillery has shared Chase Raspberry & Basil Gin; a new flavoured variant to its English Countryside Collection.
Launched in early May, the new variant combines Chase's award-winning signature dry GB Gin with raspberry and aromatic basil flavours. The drink suspends fresh raspberry and herbaceous basil notes with GB gin's signature juniper taste profile. A fresh and crisp tart quality lends a hint of sweetness, ending with a balanced tart finish. The drink is highly suitable for serving during alfresco get-togethers with loved ones.
Distilled from scratch at the Chase farm in Herefordshire, the distillers at Chase are always looking to create new flavour varieties and interesting tasting combinations. With the growing popularity of flavoured variants in the gin category, the distillery has introduced its Raspberry and Basil Gin to offer consumers a new gin with a delicious berry profile and herbaceous twist.
The Raspberry & Basil Gin will join Chase Hedgerow Elderflower Gin and Chase Rhubarb & Bramley Apple Gin within the English countryside collection.
Speaking about the new drink James Chase, Director at Chase Distillery, said:
"We're delighted to be able to introduce another Gin to our English countryside collection. The Chase Raspberry & Basil Gin embodies our core ethos as a distillery that distils luxury spirits in the heart of the English countryside. The gin blends natural flavours with our signature dry GB Gin to create a delicious experience, that really is Summer in a glass."
The Raspberry & Basil Gin will launch exclusively in Selfridges and online at www.Selfridges.com on Monday 3rd May for two weeks retailing at £44.99 RRP for a 70cl bottle, 40% ABV. It will then be available to buy via Chasedistillery.co.uk and selected independent retailers.
Serve suggestions:
Raspberry & Basil G&T
• 50ml Chase Raspberry & Basil Gin
• Tonic top
Method: Add gin into a highball glass and top with lots of cubed ice. Top with chilled tonic and garnish with a basil sprig and a fresh raspberry.
2 units
Raspberry & Basil Clover Club
• 50ml Chase Raspberry & Basil Gin
• 10ml lemon juice
• 5ml sugar syrup
• 10ml sweet vermouth
• 4-5 fresh raspberries
• 1 egg white
Method: Add all ingredients into a cocktail shaker and shake with no ice. Add ice in for the second shake and double strain into a coupe glass. Garnish with a basil leaf in the centre.
2.1 Units
Raspberry & Basil Gin Smash
• 50ml Chase Raspberry & Basil Gin
• 20ml Fresh Lemon Juice
• 10ml Sugar syrup
• 5 Basil Leaves
Method: Muddle the basil leaves in the base of the shaker with the first 3 ingredients. Add cubed ice and shake until thoroughly chilled. Double strain into a rocks glass filled with ice and garnish with raspberries and a freshly picked basil leaf.
2 Units