"Forget it, Jake. It's Chinatown." But no matter what we're told, we just can't shake the Downtown Los Angeles neighborhood from our minds. Separated from the rest of DTLA by the U.S. 101, Chinatown possesses a cinematic allure that continues to bring locals and tourists in by the horde.
Over the last half decade, Chinatown has grown a fresh crop of bars that cater to those looking for late nights and craft drinks. Just like Downtown Los Angeles, Chinatown has sprouted a rich and popular nightlife all its own. Most recently, the eastern part of the neighborhood–on the other side of Los Angeles State Historic Park–has become dotted with bars and eateries. Formerly filled with factories and other industrial spaces, this area is now home to some of L.A.'s most adventurous and awarded imbibing establishments.
There remains an exotic feel to the neighborhood and bars have taken advantage to push the limits of cocktails. Chinatown may have been built in its current spot in 1938, but it couldn't seem any fresher than it does now, as it has been born anew as one of Los Angeles hippest neighborhoods.
Whether you're looking for Beer, Wine, or an well-crafted drink, Chinatown has something to offer you.
Here is our list of Chinatown's 7 Best Bars To Help Raise Your Reputation:

Parked at the furthest end of Chinatown, Apotheke LA features an impressive range of ingredients and flavors that pay tribute to the roots of the cocktail, while also pushing the boundaries of cocktail creation.


General Lee's pours well-crafted cocktails inside an elegantly decorated interior that continues to draw large crowds come nightfall. Those looking for a quiet sip will do well to come early, but those looking for a crowd won't be disappointed by the group that fills this space till the wee hours.


Anyone looking for delicious suds and group-friendly confines will be happy to find their way into Highland Park Brewery. The beers are some of the nation's best and the food menu will more than just help coat your stomach for the day of tasting that lays ahead.


Located just steps from the Chinatown Gold Line station inside Blossom Plaza, LA Wine provides a bright and easygoing space for visitors to explore a variety of California wines for reasonable prices.


Those looking to bask under paper lanterns with records spinning and a good brew in hand will be thrilled to sidle up to the bar at Melody Lounge.


Inside Songbird Cafe's dark and spacious interior, lamps hover and intricately crafted cocktails fill the menu. With a concentration on amari and bitters, it delivers a unique experience among the other bars that have recently popped up in the neighborhood.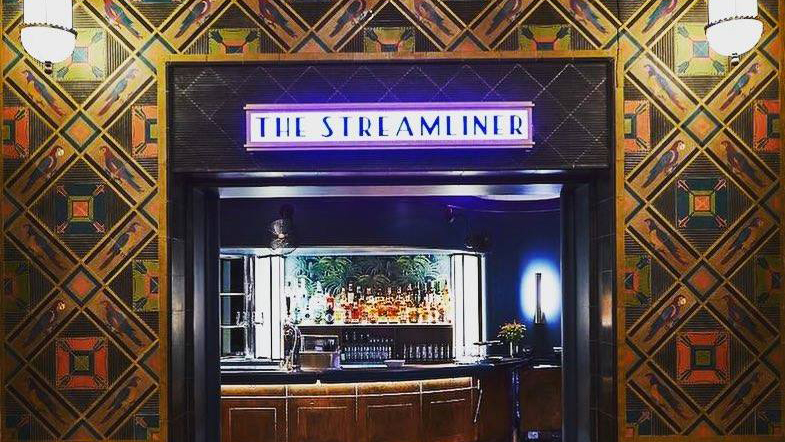 Sitting next to Imperial Western Beer Company inside Downtown/Chinatown's historic Union Station, The Streamliner offers a space perfect for intimate conversation and cold classic cocktails.