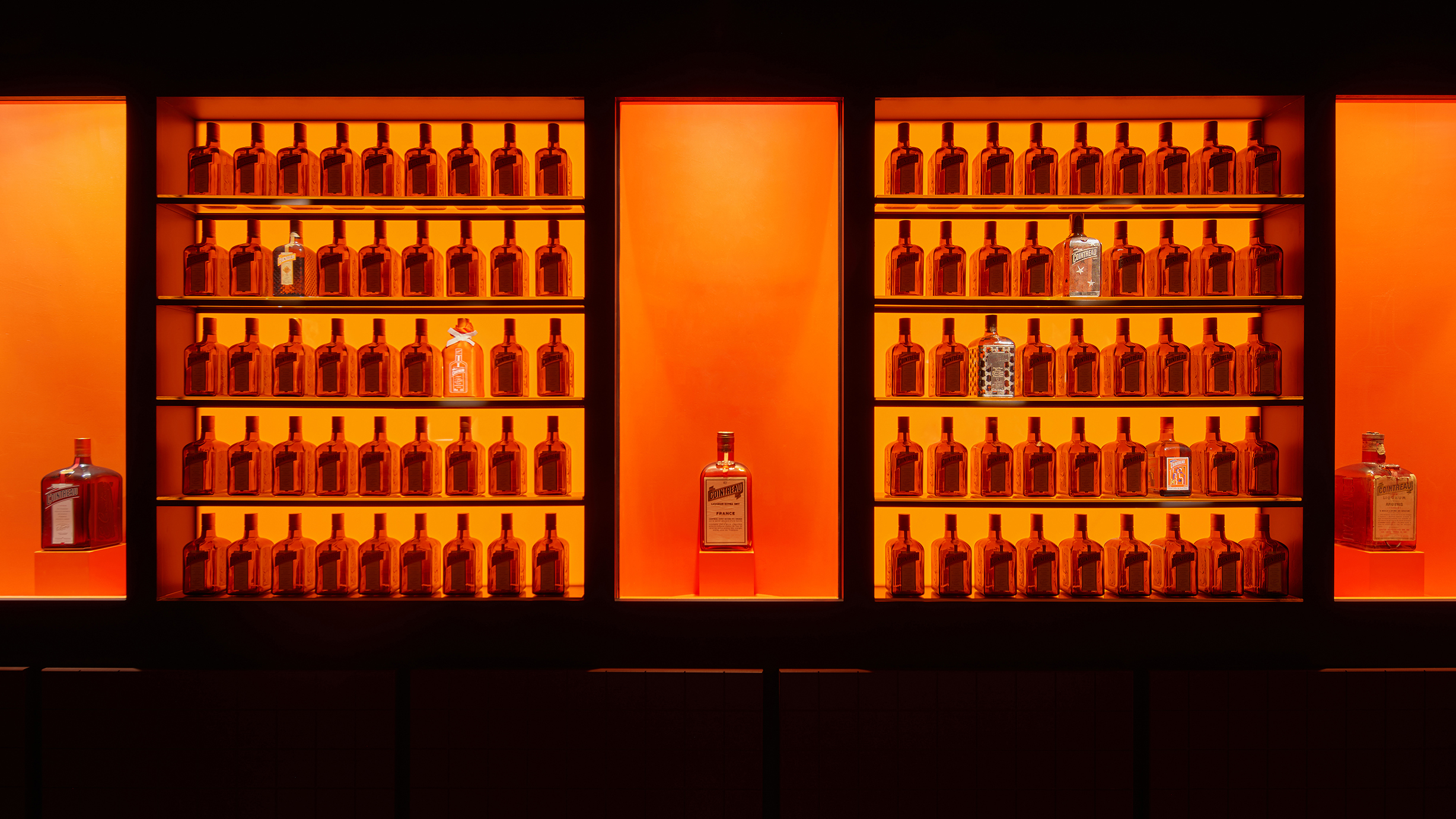 Cointreau has finally opened its newly renovated Heritage Center to visitors. Located near Angers, in France's Loire Valley, it is where the family business began more than 170 years ago, and where the 14 million bottles of Cointreau produced annually are still issued.
Through a new tour of the Cointreau Heritage Center, curious visitors and spirits lovers take part in a multi-sensory experience that takes visitors on a journey through time and around the globe. The tour is broken down into seven chapters: time-proof savoir-faire, visionary entrepreneurs, advertising creativity, iconic bottles, and an exploration of the world of cocktails.
The Tour's Seven Chapters
Immersion in Édouard Cointreau's first experiments, which led to the liqueur's creation in 1885.
Discovery of the majestic still room, a temple to age-old savoir-faire.
Olfactory experience around the aromatic power of the orange liqueur.
Collection of historical artifacts from generations of visionary entrepreneurs.
Advertising retrospective of iconic archives.
Presentation to the timeless, avant-garde bottle that took the world by storm.
Explorations of the world – and art – of cocktails, from look to taste.
Maison Cointreau invites visitors from around the world to (re)discover its orange liqueur in a brand new multi-sensory tour, inaugurated after several months of renovation. The renovation work on the Cointreau Distillery was carried out by GSM agency, following an international call for tenders.
In all, aisitors can choose between three distinct tours and also take part in masterclasses. The center is open between 11am and 6pm Tuesday through Saturday. Head to Cointreau's official website for more information.
Yesterday, Remy Cointreau and Drizly announced that they are teaming up to create the Virtual Cocktail Studio. The new online destination was created to help cocktail enthusiasts discover, learn and experiment with at-home mixology.
While the pandemic has put a damper on much of the cocktail world, at-home cocktail creation has been flourishing. In response, Drizly and three spirits from the Rémy Cointreau portfolio – Cointreau, The Botanist Islay Dry Gin, and Mount Gay Rum – are enlisting industry experts to further educate and inform all cocktail makers, from beginners to connoisseurs, on the basics of at-home cocktail making.