While Dear John's has gone through some changes in recent years, it still manages to deliver that timeless quality that brought us, and our fathers, here in the first place. Red tablecloths, leather booths, and Caesar salads tossed tableside, remind us why we keep coming here even three or four owners later. Now helmed by two of the longer tenured faces of the Los Angeles restaurant scene, Hans Röckenwagner and Josiah Citrin, this former Rat Pack haven remains pretty much unchanged, dishing out steaks and martinis till about 930pm.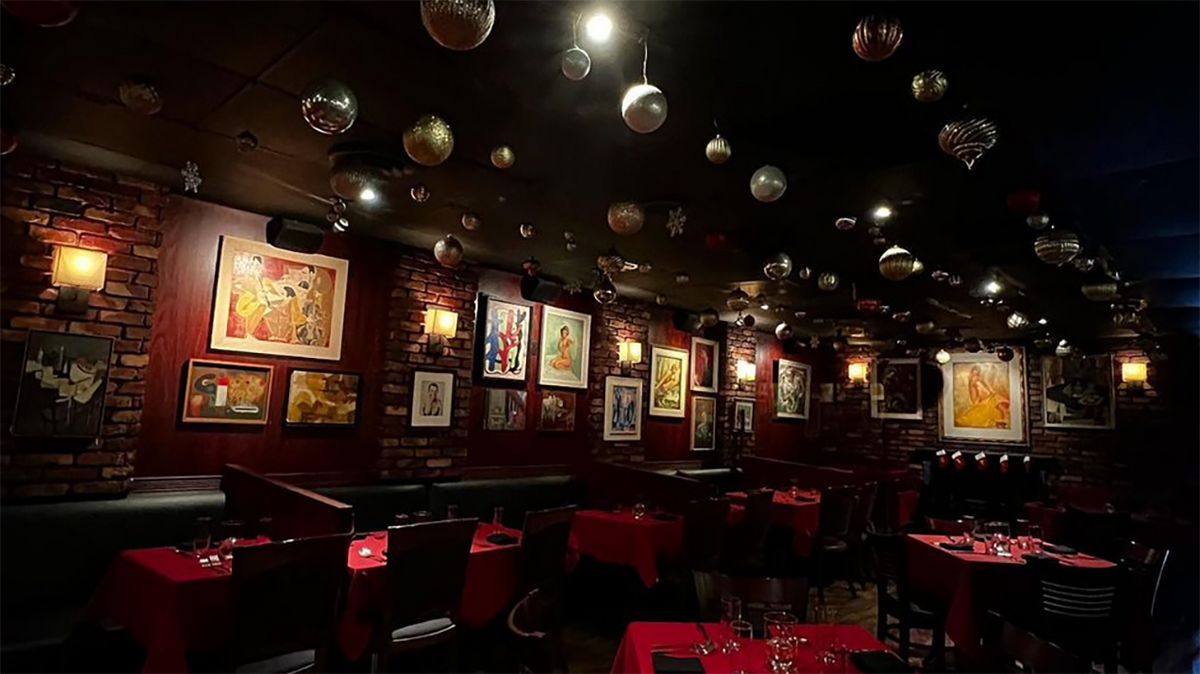 Price:
$$$
What's the crowd like?
Locals. Dear John's is located pretty much next to the 405, so it doesn't bring in too many people who aren't in the know. But those who do know, keep coming back. That's why the crowd is filled with people who've been coming for years.
What am I drinking?
A martini, probably with gin, though olives or a twist is your call. Manhattans are an acceptable option, and so is a bottle of wine if you're with a guest.
Is there anything to eat?
Yes. While there are a variety of classics on the menu like chicken parmesan, lobster thermidor, and sand dabs with lemon caper butter, you're here to get your favorite slice of beef with a caesar salad and a side of creamed spinach or fries.
When should I get here?
Dinner time. Really though, it's only open for dinner and you're here to pair a steak and a martini, so there's no other option.
Why am I here?
Steaks, martinis, and that classic Rat Pack ambiance.