Don Q Reserva 7 will hit stores come August 2020, announced the brand's producer Destilería Serrallés Inc. The new expression from Puerto Rico's number-one Rum distillery finds the brand expanding their highly curated Serrallés Collection of aged Rums.
Jaiker Soto, Don Q's Master Blender, crafted a blend of multi-column distilled light Rums and single copper column distilled heavy rums, which were aged for a minimum of seven years in American white oak barrels. Soto collaborated with Silvia Santiago, Senior VP of Manufacturing and Maestra Ronera, and Roberto Serrallés, sixth-generation Rum maker, bringing together decades of Rum making experience for the creation of Don Q Reserva 7.
"We wanted to create a rum with a distinctive flavor profile and maturity that had balanced notes and the characteristics fans have come to expect from Don Q Rums, " Soto explained. "With Reserva 7, our goal was to craft a rum that honored the Serrallés family and their legacy of making world-class rum. It was an honor to taste through reserves and blend a selection of aged rums to create a smooth and elegant expression with notes of roasted oak, caramelized fruit, honey and chocolate."
Bright amber in color, "The rum greets the nose with refined notes of oak, dark caramel and spices, characteristic of its long aging," says a release. "Its robust body is reminiscent of chocolate, toasted almonds, raisins and apricot."
Don Q Reserva 7 is best enjoyed neat or on the rocks but is also a great addition to cocktails. If you're looking to mix something up, the brand recommends a Classic 7: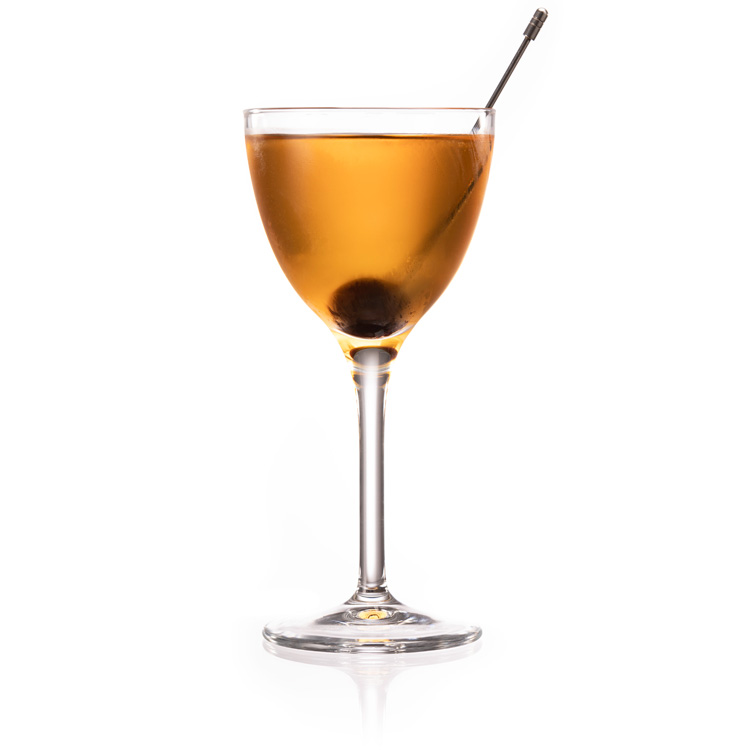 Classic 7
2 oz Don Q Reserva 7 rum
1 oz Sweet vermouth
1 bar spoon Maraschino liqueur
2 dashes Orange cocktail bitters
1 large Morello cherry
Stir all ingredients in an ice-filled shaker for 15 seconds. Strain into a pre-chilled cocktail glass and garnish with Morello cherry.
Don Q's Reserva 7 comes in at 40% ABV and will cost  $24.99 per bottle. It will be available beginning August 2020 at select liquor stores, supermarkets, hotels and restaurants, Drizly and other third-party services throughout the United States, as well as through their official website.