Eden Mill Hop Gin comes from Scotland's original single-site brewery and distillery. They simply took their love for two things that they already do very well and married them. The result is an award-winning tipple. If you've ever wondered what it would be like if Gin and Beer came together, this is the Gin for you, and luckily it comes from a brand that already does both brewing and distilling very well.
Eden Mill Hop Gin is a simple combination of the brand's Australian Galaxy Hops and their Original Gin. There's definitely a kick as it comes in at 46% ABV and it has a surprisingly thick, heavy rich finish. It's a more well-rounded spirit than one generally finds in the Gin field, making it unique amongst other Scottish Gins.
On the nose, hops marries with juniper along with aromas of zesty citrus and apricot. The palate is well-balanced between floral, coriander, and a light hoppyness and there are soft tropical fruit notes. The finish is rich, slowly sweetening over time.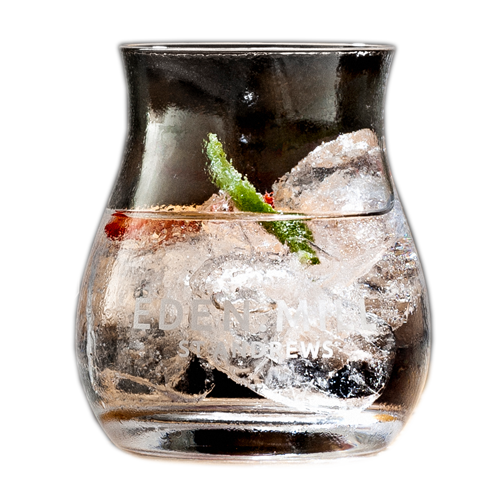 Eden Mill recommends you try their Oat Gin in a Gin & Tonic garnished with a red chili pepper. A little bit of spice will go a long way as it blends with the rich, heavy flavors of the Gin.
Eden mill is best known for their variety of Gins, which include everything from the Original and Love (Pink) expressions to Oak and a botanically rich Golf variety as well as a number of limited edition offerings. They also produce a Single Malt Whisky and a number of numbered hip flasks. They also have Ready To Drink cocktails if that is more your drift. For those more interested in beer, the combo brewery and distillery makes eight different varieties, including an IPA and a Red Ale.
Eden Mill Hop Gin Ratings: