Eden Mill Oak Gin is where brewing and distilling meet. The St. Andrews distillery was Scotland's original single-site brewery and distillery, so it makes sense for them to blend their two sets of expertise to create a unique product. It's a Gin perfect for the beer lover looking to expand their palate or for the Gin lover who wants something richer.
Oak Gin is made by taking Eden Mill's Original Gin and maturing it in ex-oak beer barrels. The result is a rich oak spice Gin with notes of caramel, vanilla, and a touch of fudge. It's certainly got a touch of fire as it comes in at 42% ABV.
On the nose, you'll find oak spice along with sweet vanilla that is somewhat whisky reminiscent. The palate is full of warm vanilla, spice, honey, and spiced fruits. The finish is rich and smooth with cinnamon and caramel coming through along with some fudge.
If you're looking to make a cocktail with the Oak Gin, Eden Mill recommends keeping things simple: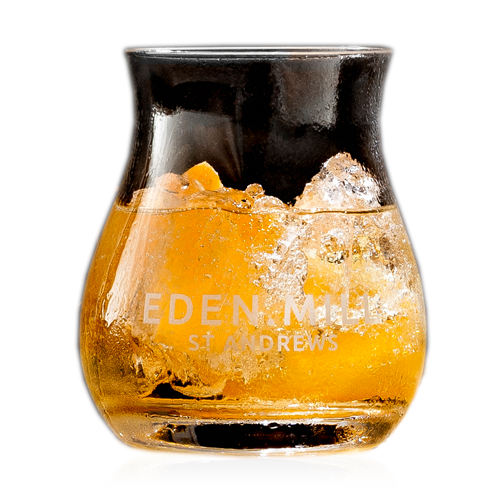 Oak, Orange, and Ginger Ale:
1.5 oz Eden Mill Oak Gin
Slice of Orange
Ginger Ale
Fill a tulip glass ice, then add Gin. Next, add an orange slice. Finally, fill glass with ginger ale to taste.
Eden mill is best known for their variety of Gins, which include everything from the Original and Love (Pink) expressions to Hop and a botanically rich Golf variety as well as a number of limited edition offerings. They also produce a Single Malt Whisky and a number of numbered hip flasks. They also have Ready To Drink cocktails if that is more your drift. For those more interested in beer, the combo brewery and distillery makes eight different varieties, including an IPA and a Red Ale.
Eden Mill Oak Gin Ratings: