Flor de Caña has unveiled its latest innovation, Flor de Caña Eco Rum. The latest offering from the brand behind the world's first Carbon Neutral and Fair Trade USA certified spirit is a 15-year-old sustainably crafted rum that is presented in a bottle made with recycled glass and a label made from bagasse fiber.
Flor de Caña Eco Rum is naturally aged in bourbon barrels at the base of a tropical volcano, without sugar or artificial ingredients, and distilled with 100% renewable energy. A captivating dark mahogany color, the nose offers aromas of prunes and tropical fruits. The palate features flavors of caramelized toffee and wood, leading to a remarkably smooth and long-lasting finish.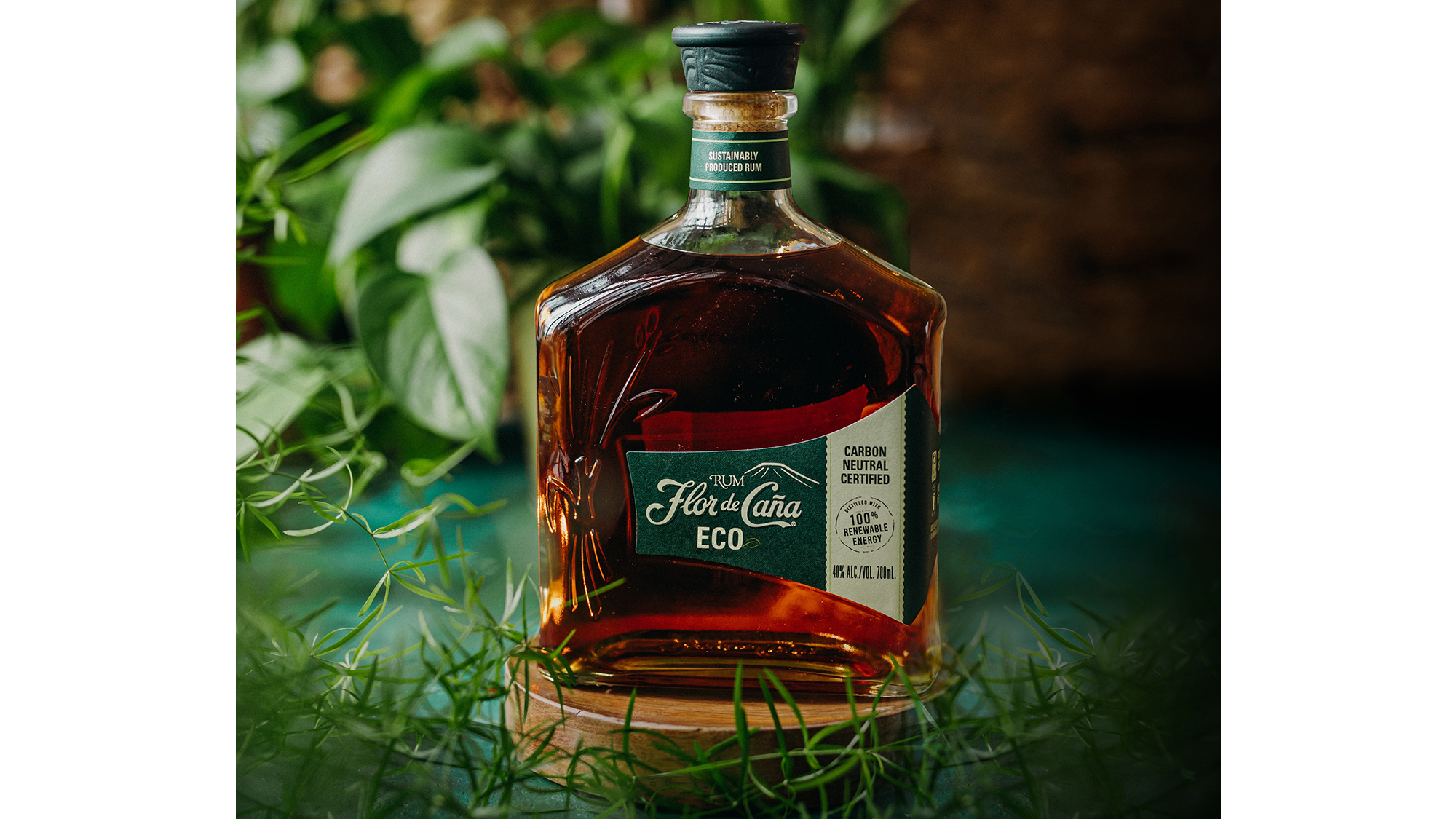 As part of the launch of Eco Rum, the brand is furthering its partnership with environmental non-profit One Tree Planted to plant one million trees by 2025. The partnership seeks to raise awareness on the importance of reforestation and entails a series of tree planting events, as well as a fundraising page that guarantees that one tree will be planted for every dollar received.  
Sustainability has been a core value of Flor de Caña since its beginnings back in 1890. The brand has offered free education to workers and their families since 1913 and free health services since 1958. Environmental stewardship is also a top priority, as demonstrated by the annual planting of 50,000 trees since 2005 and the capture and recycling of all CO2 emissions during the fermentation process. These efforts have led to the brand's certification as carbon-neutral in 2020 by The Carbon Trust in the UK. 
Flor de Caña Eco Rum is priced at $49.99 per 750ml bottle. For more information, head over to the brand's official website.