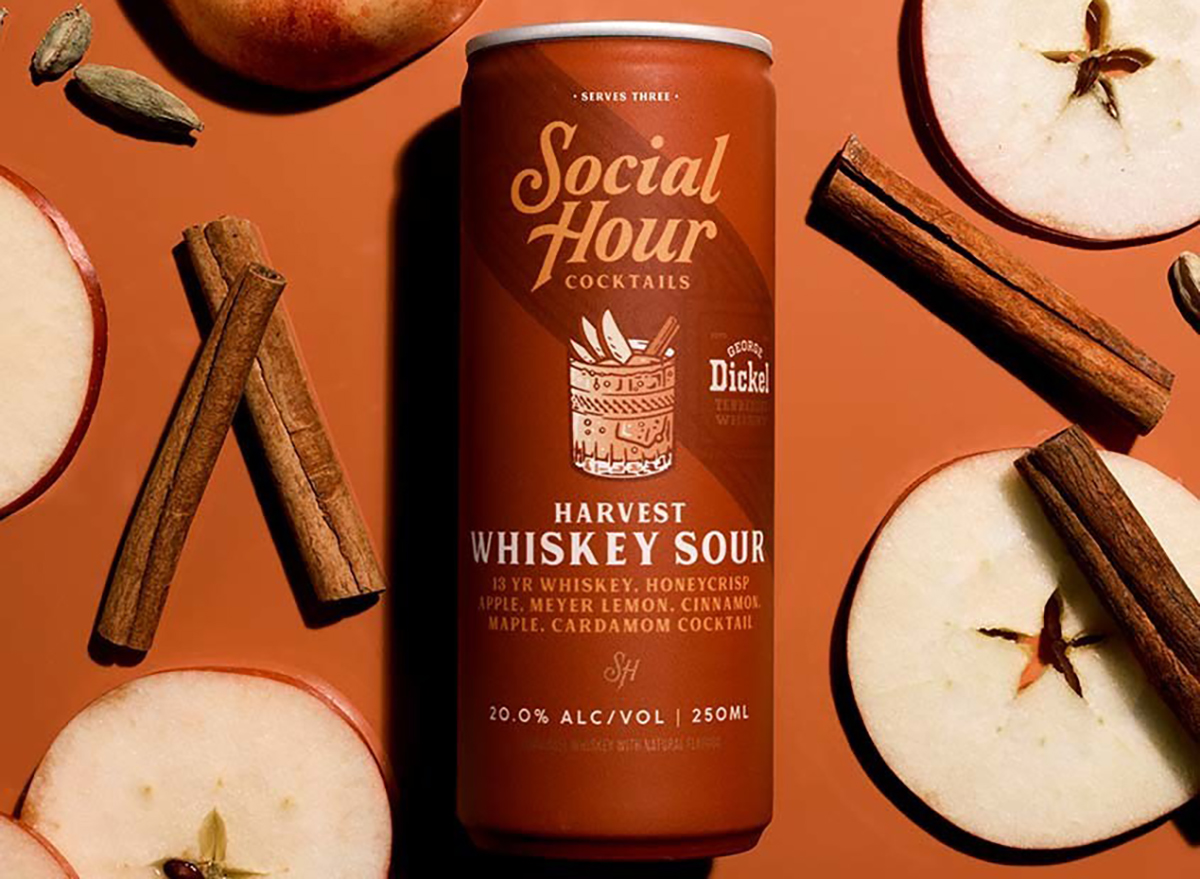 In honor of the autumn season returning, George Dickel and Social Hour are bringing back the Harvest Whiskey Sour canned cocktail.
"Releasing the Whiskey Harvest Sour with Social Hour was our first venture in the canned cocktail space. We were thrilled with the initial reception and are excited for its return this fall," said Nicole Austin, General Manager and Distiller at Cascade Hollow Distilling Co. "For the perfect whisky sour, you need a bold, complex whisky that's able to stand out among the other flavors. The whisky we chose once again has been aged 13 years, bringing a level of maturity people typically don't see in prepared cocktail offerings."
"Fall-centric spins on the whiskey sour were always one of the most popular seasonal cocktails when I was bartending. The Harvest Whiskey Sour is designed to give a craft cocktail experience from the comfort of home," said Tom Macy, Co-Founder, and CEO at Social Hour Cocktails. "You can enjoy this by simply pouring over ice and adding a seasonal garnish like apple slices or cinnamon sticks."
The Harvest Whiskey Sour is made using 13-year-old George Dickel Tennessee Whisky from distilling season Spring 2007. It is a non-carbonated craft cocktail that's whiskey-forward with notes of apple and maple on the nose which give way to tart Meyer lemon and baking spices on the finish courtesy of cinnamon and cardamom.  
The George Dickel and Social Hour Harvest Whiskey Sour canned cocktail is available for purchase in stores in the New York City area or online and shipped to various states nationwide for a retail price of $28 for a 4-pack of 250ml cans. 
For more information, check out Social Hour's official website.
Earlier this month, George Dickel released their Bond Fall 2008, Aged 13 Years.