The Glenrothes has unvieled The 25. The new single malt Scotch whisky celebrates the values that underpin the brand.
In creating the new 25, Master Whisky Maker Laura Rampling wanted to showcase what a few more years of patiently waiting can do. "The additional seven years (between The 18 and The 25) have allowed The 25 to evolve and change quite remarkably," explained Rampling. "In the same way that wisdom is inherently gained over time, understanding how the spirit evolves makes this wait worthwhile."
Th whisky delivers aromatic fruit via a nose of ripe peaches and zesty orange peel. Decadent vanilla notes fill the palate alongside Swiss milk chocolate, liquid caramel and a delicate nuttiness with creamy marzipan and toasted almonds. Harmoniously balanced flavors linger through a rich, sweet finish.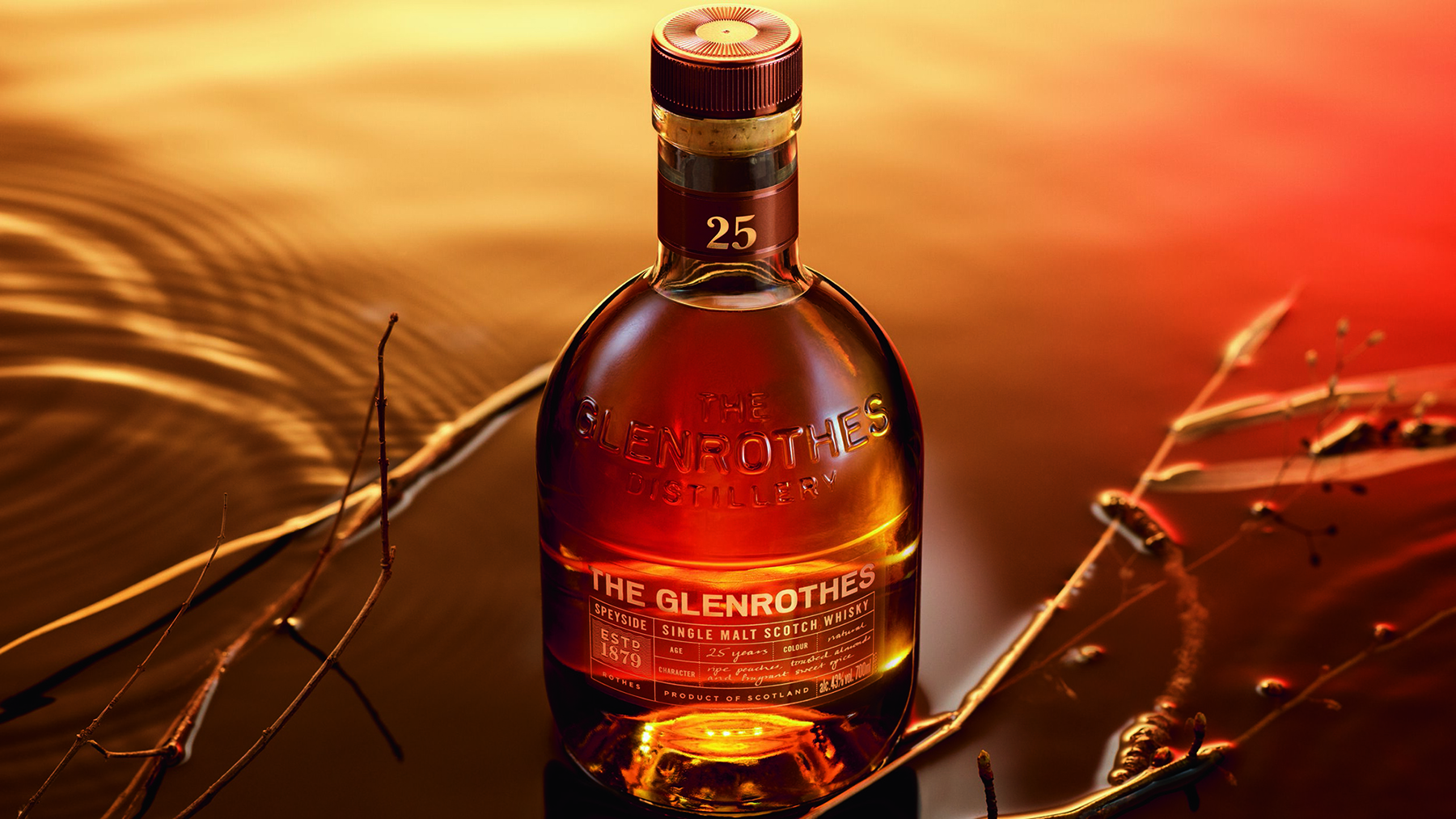 This whisky will be housed in a distinctive, fully recyclable cylinder that unfolds to reveal the iconic bottle within. Embossed with the contours of The Glenrothes Distillery Estate, the copper external gives way to a rich and textural verdigris inside – celebrating the transformation of copper through the passage of time.
The world of The 25 was captured through the eye of photographer Kate Jackling who has captured luxury brands such as Louis Vuitton, Tiffany, Chanel, and La Mer. Her approach is to evolve rather than explain, creating a rich and rewarding glimpse into the essence of the whisky.
Bottled at 43%, the Glenrothes 25 will be available this fall through select outlets for $750. For more information, head over to the brand's official website.
In February, The Glenrothes unveiled a new four decade old whisky, The 42.