Rum is no longer believed to be the pirate swill society onced deemed it. With prices raising regularly into the three and four digit range, the sugar cane-based spirit is proving it deserves to be on par with whisky when it comes to luxury spirits. Havana Club certainly believes so, and has put their history where their mouth is with the release of Havana Club Don Navarro, a limited edition rum crafted by Cuba's leading rum Masters in tribute to their historical leader, the late Primer Maestro José Pablo Navarro Campa.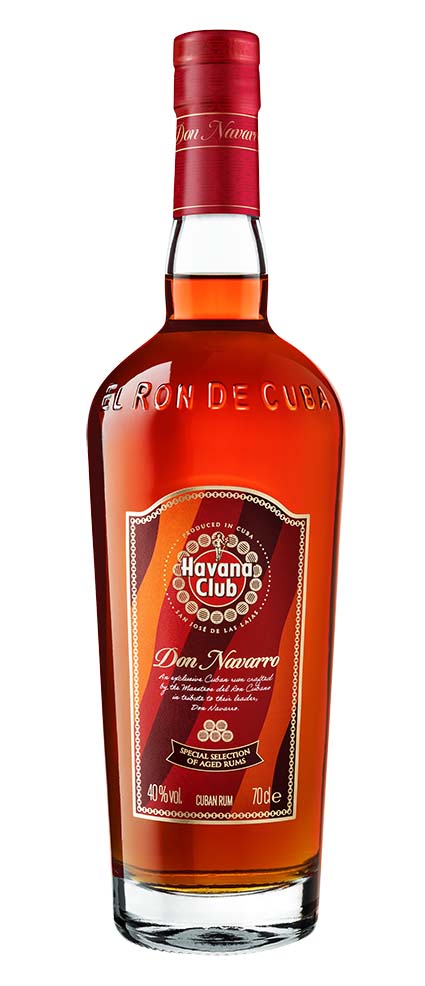 Under the leadership of Havana Club's Primer Maestro Juan Carlos González, Maestros and Aspirantes from all over the island gathered at the Havana Club distillery to honor Don Navarro's contribution to the Cuban rum tradition. Don Navarro devoted 50 years of his life to his passion for rum making, constantly learning, innovating and pushing boundaries – most significantly exemplified through his creation of Havana Club 7 in the 1970s using continuous aging techniques.
Created from an assemblage of aged rums from Havana Club's exclusive reserves, Havana Club Don Navarro contains some of the Centenario base which was created by Don Navarro himself more than four decades ago and gave birth to what is known today as extra aged rums.
On the nose, the rum is incessant and balanced with outstanding notes of dried fruit, honey, bitter chocolate. Notes of spices are balanced by the delicacy of oak and a subtle aroma of aged tobacco. The palate is dry, sweet, and intense with a broad flavor and notes of nuts and spices that are tanned towards a finish that lasts for minutes, combined with classic notes of chocolate, tobacco and coffee.
Anne Martin, Global Marketing Director for Havana Club, says: "It's an honour to pay tribute to the father of Cuban rum as only we know how and enjoy it today with an extraordinary offering from the Havana Club cellars. When we welcomed all the Maestros to our San José Distillery, we remembered Don Navarro who used to say that 'Rum is not born from a magical combination. It is a cultural heritage that is transmitted from Maestro to Maestro, from heart to heart, from Cuban to Cuban.'"
With a limited production of only 1,000 bottles, Havana Club Don Navarro will be available in Cuba at the SRP of $125 from October 2022 and exclusively through The Whisky Exchange in the UK, at an SRP of £130 from November 2022.
For more information, head over to Havana Club's official website.
In May, Havana Club teamed up with rapper Frenna to launch a limited edition bottle of Havana Club 7.