Hendrick's just unveiled its latest limited-edition gin from Master Distiller Ms. Lesley Gracie's Cabinet of Curiosities, Hendrick's Flora Adora. Created at the Hendrick's Gin Palace on the Ayrshire coast of Southwest Scotland, Flora Adora was inspired by Gracie's fascination with butterflies, bees, and other nectar-loving pollinators.
"I find it truly relaxing to watch the butterflies and bees busy at work in the garden," said Ms. Gracie. "It's fascinating to me how they seem to settle on some plants more than others. Certain flowers are more enticing to the pollinators, and it is these blooms that I've carefully selected to create a botanical blend for Hendrick's Flora Adora."
"When we first opened the Hendrick's Gin Palace, I scattered wildflower seeds on the ground that come to life at different times of the year, and my hope is that Flora Adora will transport gin lovers to this lush garden where they too can experience all the pleasures of our garden," added Ms. Gracie.
At the top, the gin offers aromas of enchanting flowers and finishes with a fresh, herbal character that is classically Hendrick's in style. The juniper and coriander backbone is lengthened by lush green and wonderfully sweet floral characteristics.
"Hendrick's Gin is no stranger to florals, thanks to our iconic and beloved infusion of rose and
cucumber, but Flora Adora is a cocktail pleasure unlike any other as it's reminiscent of a fresh floral bouquet," says Vance Henderson, Hendrick's Gin National Ambassador. "It's exquisite when simply joined with sparkling water, and dances amongst your palate when mixed into a refreshing cocktail such as the Wildgarden Cup – a medley of fresh mint, cooling cucumber and juicy raspberries lengthened with sparkling water."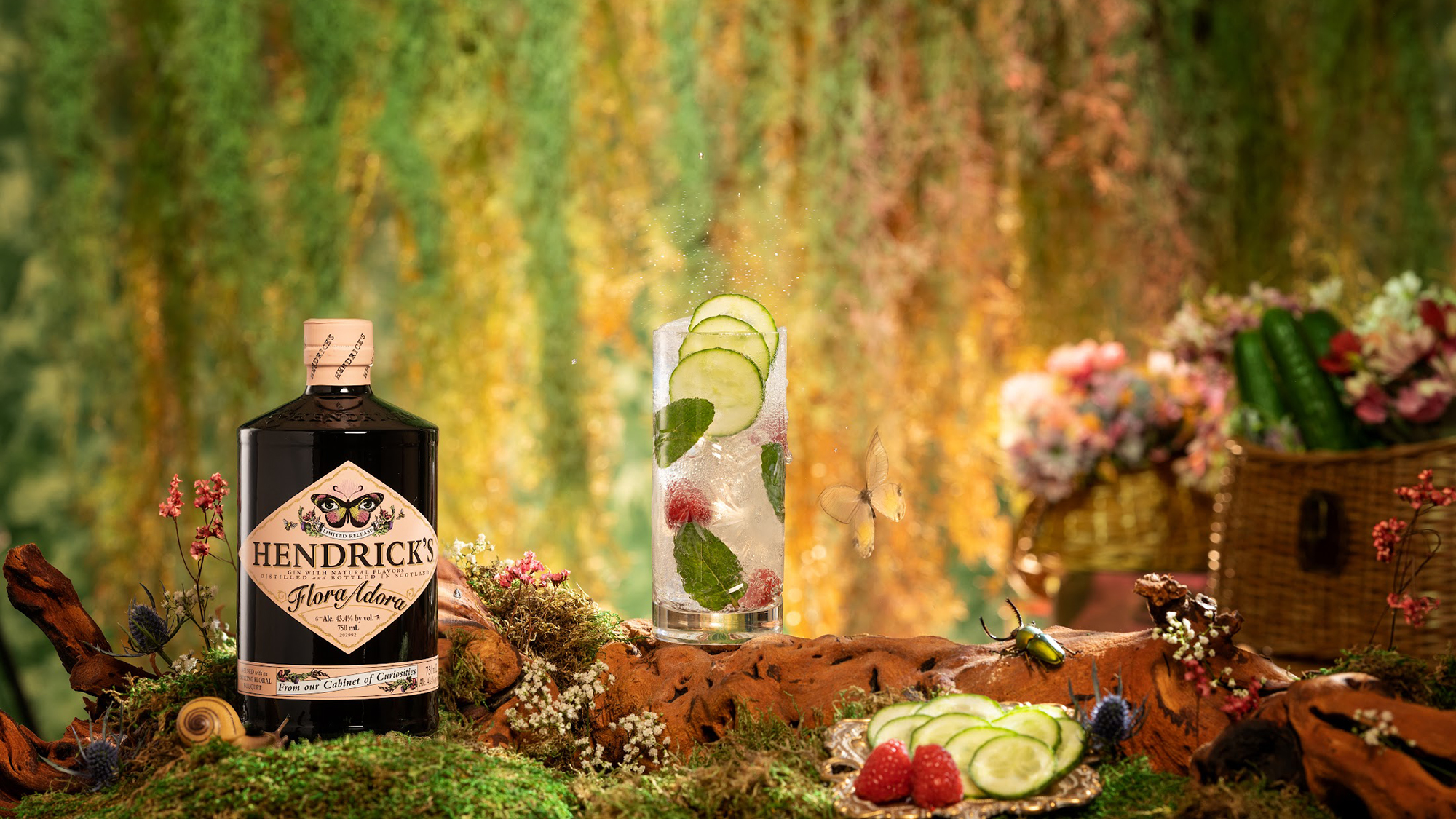 If you're looking to mix up a cocktail, Hendrick's recommends a Wildgarden Cup
Wildgarden Cup
Ingredients:
2 Parts Flora Adora
1 Part Lemon Juice
1 Part Simple Syrup
Top with Premium Sparkling Water
4 Raspberries
6 Mint Leaves
3 Cucumber Wheels
Method: Combine all ingredients in a highball glass filled with cubed ice. Top with sparkling water and stir gently. Garnish with cucumber wheels, mint leaves & raspberries.
Bottled at 43.4% ABV, Hendrick's Flora Adora is priced at $39.99 per bottle. For further information, head over to the brand's official website.