Hennessy has teamed up with fashion brand Berluti to create a case for its Richard Hennessy Cognac blend. The case is inspired by the brands' "common values" of excellence, transmission, and elegance.
The sleek, handcrafted Hennessy x Berluti attaché case in rich, cognac-hued Venezia calf leather features a central cut-out, framing the 70cl carafe. The engraved Hennessy foundation acts like a trophy, while an angular sheath hugs the decanter's curves and keeps it secure, whether inside the case or used as a standalone platform. Tucked inside the case, a custom-made cardholder is stamped with the Hennessy and Berluti logos.
The decanter for the liquid was designed by architect Daniel Libeskind. "I have admired Hennessy for many years—it is the epitome of heritage luxury— so I was honored to take on the challenge," said Libeskind. "The design process began several years ago with the common goal of creating something spectacular and rare."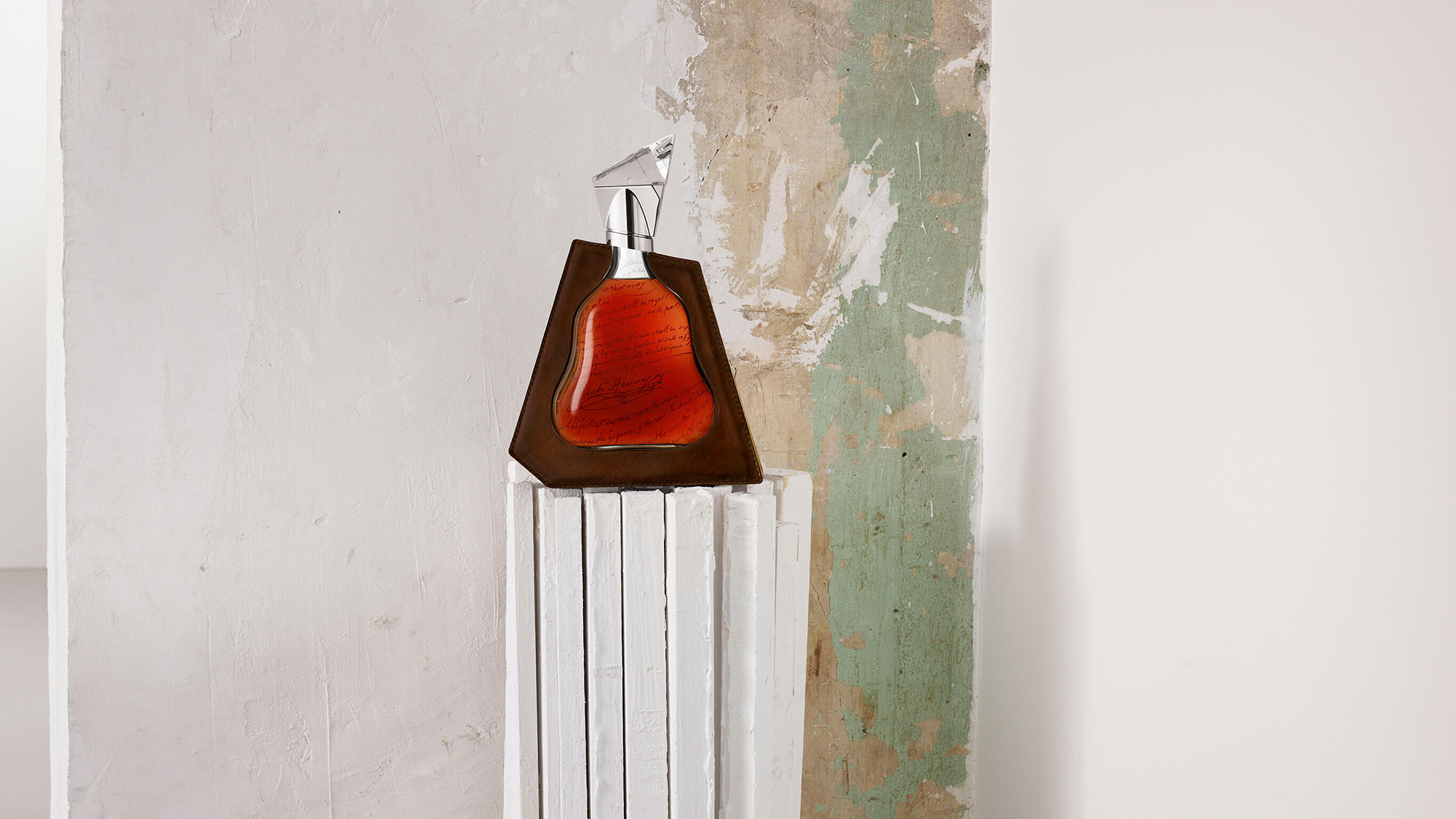 The blend features liquids that have matured in wooden casks for "decades or centuries." Hennessy master blender Renaud Fillioux de Gironde calls it, "the ultimate expression of pure quality" and notes that it "represents the whole story of Hennessy in a glass." Bottled at 40% ABV, the Cognac has notes of orange peel as well as tobacco and offers a spicy taste with notes of leather and candied fruits.
Priced at €40,000 ($38,800 USD), The Hennessy X Berluti case launches this month (October), and only 150 will be available to buy at Hennessy Houses and at the new Hennessy Editions Rares Boutique at Harrods.
For more information, head over to Hennessy's official website.
In June, Hennessy and the NBA unveiled the UK's first floating basketball court on the Thames in London, in celebration of the NBA's 75th Anniversary Season and the 2022 Finals.