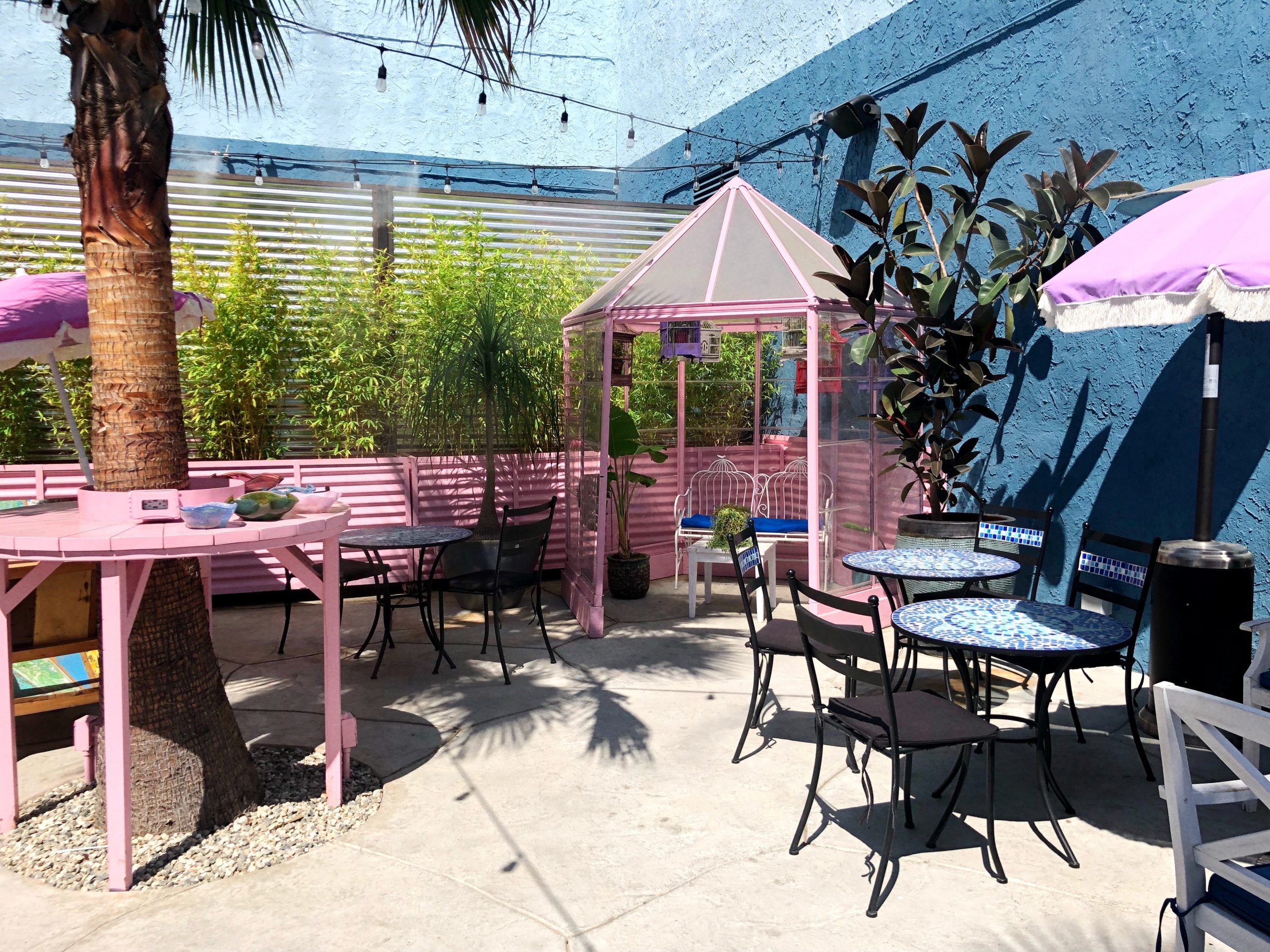 Summer colors strike up a conversation in this utterly Instagramable space new space set off East 4th. High Tide – which bills itself as a 'good place for decent people' – welcomes you into a patio splashed with fresh pink, purple and blue, the idyllic place to shake of the LA summer with a frosty beverage perfectly matched to its settings. The indoor/outdoor space gives people the freedom to smoke, sip and wander between warm summer air and the refuge of a plush but non-pretentious interior. 
Eye candy is the name of the game with the crowd-pleasing frosé, a punchy combo of organic peach and strawberry juice with a hearty splash of rose. The Blue Flamingo is her quirky cousin, a sweeter leaning Pina Colada inspired coconut/pineapple potion livened up Soju and spirulina. And while there are plenty of snap-worthy sips, a curated wine and beer demonstrate High Tide's keen eye for detail.
The menu consists of light, refreshing fare with nothing heavier than a bowl of pesto pasta. But the simple spring rolls, charcuterie board, and cilantro jalapeno hummus are the perfect thing to help temper that summer thirst.
Come sundown the place plays a laid back mix of 2000s indie bops and pop classics. A small stage indoors means the place is equipped for live-action. Helping heat things up: Live glassblowing sessions which grace the courtyard from Thursday through Sunday night.
Though still finding its feet, High Tide is sure to be a destination for bright vibes but low key nights. Just a hop skip and a jump away from The Arts District's brewery row, it's the perfect addition to the neighborhood's bar-hopping scene.