Ilegal Mezcal has launched its artisanally produced 7 Year Añejo expression. The rare agave spirit was aged for over seven years in 35 French Oak barrels.
Previously, Ilegal introduced Reposado and Añejo expressions. The 7 Year Añejo further expands their showcasing of barrel aged innovation and artisanal craft, resulting in a mezcal that delivers sweet roasted agave and peppery heat on the palate, leading to layered notes of honey, dark chocolate, and figs.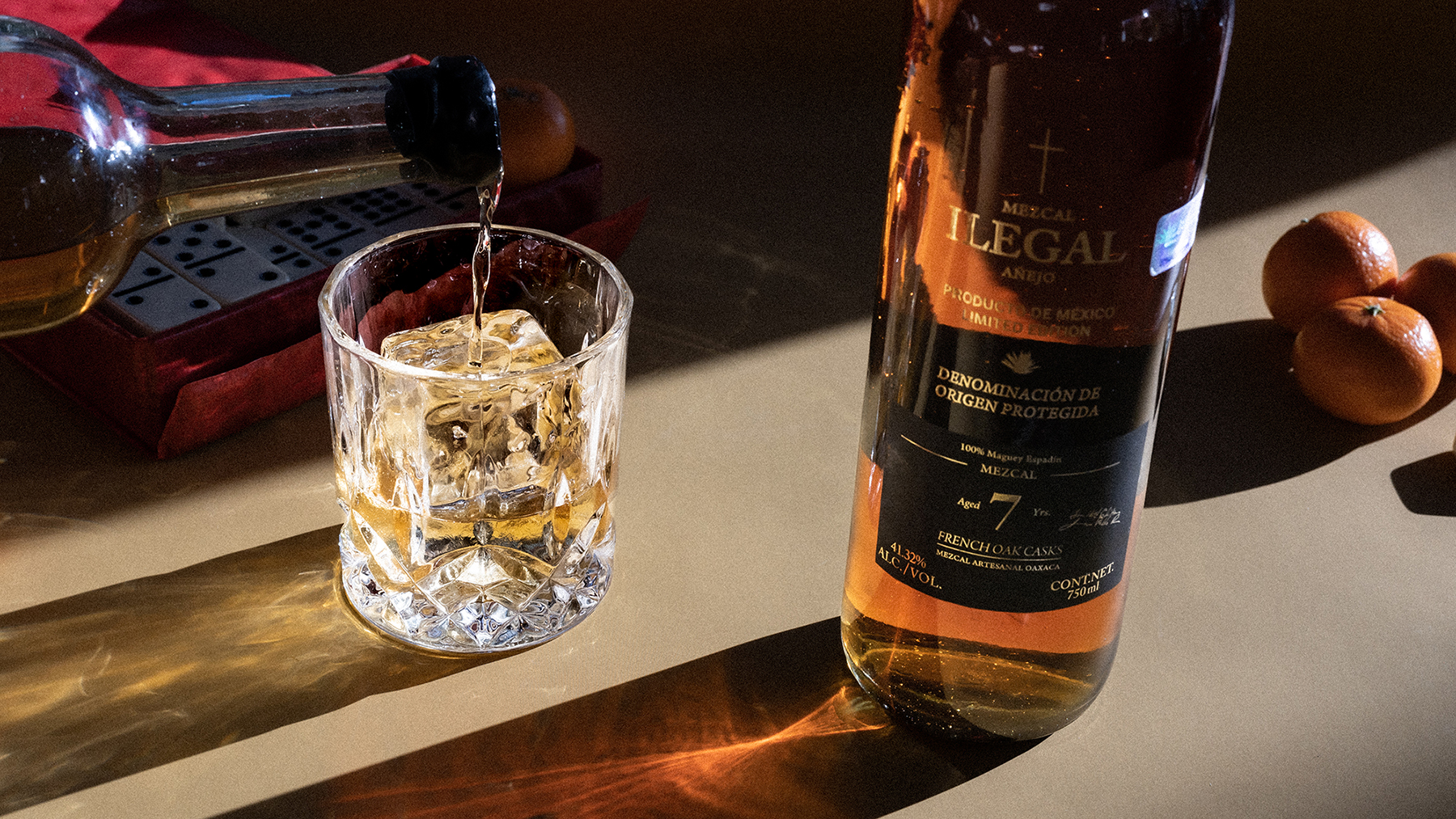 Ilegal 7 Year Añejo is handcrafted in small batches by fourth generation mezcaleros, and made with ripe, sustainable Espadín agave. Mezcals have been aged in wood barrels, glass demijohns, and clay canteros since the 1700s, often in small batches and saved for special celebrations. Ilegal Mezcal takes this time-honored tradition a step further with the 7-Year Añejo.
"Our mission at Ilegal has always been to produce the highest quality mezcal while honoring the traditions of the category and the mescaleros that craft it," said John Rexer, Founder and CEO of Ilegal. "The 7 Year Añejo embodies this by being made 'Sin Prisa,' and in very limited quantities at that. In a category that is growing in part due to celebrity endorsement, we set ourselves apart with delicious mezcal that speaks to the heart and adventure at Ilegal's core."
Bottled at 41.32% ABV, Ilegal Mezcal 7 Year Añejo is priced at $175 per 750ml bottle and availability is limited. For more information, head over to the brand's official website.