It has been over a decade since Kavalan made its famed Burns Night stir. Ever since, it seems a year doesn't go by until without the Taiwanese whisky brand launching a bottling that gets whisky lovers cherping. This year's head-turner is the Kavalan Solist French Wine Cask.
Exclusively-released in Taiwan's Kavalan stores and the Kavalan Distillery gift shop, the enigmatic Solist French Wine Cask Single Cask Strength Single Malt Whisky has been fully matured in a French wine barrel from a secret, "superb French winery."
A plum compote in color, the whisky begins with a concentrated mélange of pomegranate, soft honey, and deep tannins on the nose, complimented by the rich aromas of sweet melon, guava, and apple. Next, a backdrop of tropical fruitiness, passion fruit, and soft peony-floral notes are overlaid by a powerful rush of luxurious dark chocolate, dried fruits, blackberry, black cherry, and grape.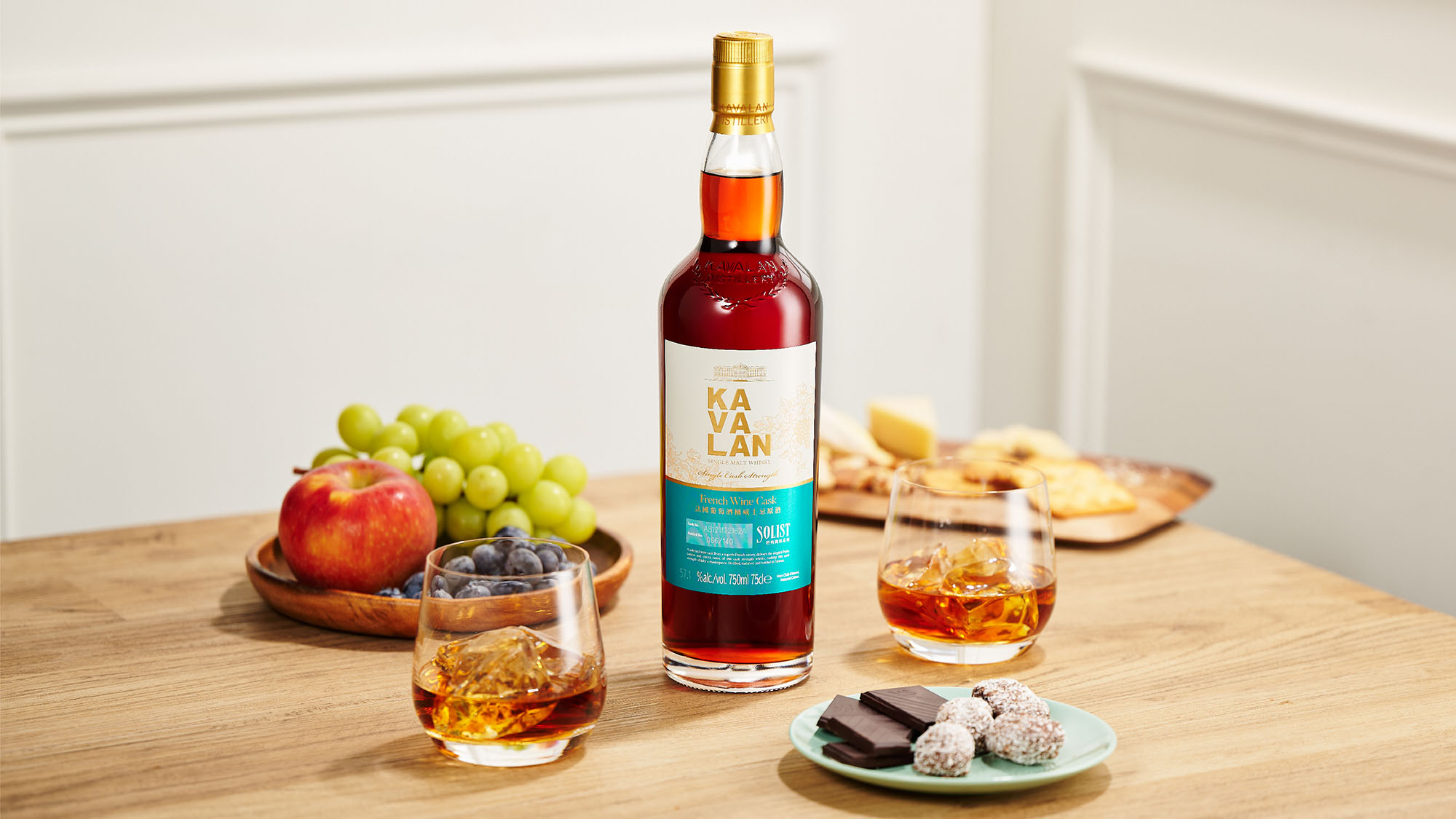 On the tongue, vanilla sweetness and subtle saltiness prime the taste buds for the chewy fig and luscious plum that push to the fore. These flavors give way to the mouth-drawing taste of fresh juicy grape and ripened melon. Long but fresh in the finish, balanced, with the taste of lingering melon syrup leaving you desirous of more.
Kavalan Solist French Wine Cask Single Cask Strength Single Malt Whisky is priced at NT$6,600 per 750ml bottle. For more information, head over to the brand's official website.
Last year, Kavalan launched its Triple Sherry Cask, a rare whisky aged in a combination of Oloroso, Pedro Ximénez (PX) and Moscatel-aged casks.