Kilchoman has unveiled two new whisky expressions, Fino Sherry Cask Matured and Cognac Cask Matured. Both are available from Kilchoman stockists around the world beginning this week.
To create the Kilchoman Fino Sherry Cask Matured Scotch, the distillers hand-selected a total of 20 Fino Sherry Butts of which the spirit was distilled in 2018. Fino provides the spirit with an entirely alternative maturation style; one which isn't often seen from the distillery with more emphasis typically placed on Oloroso sherry casks, predominantly used for its Sanaig and Loch Gorm expressions.
Bottled at 50% ABV, just 15,650 bottles of the Kilchoman Fino Sherry Cask Matured whisky will be made available. On the nose, it features elegant, dry peat smoke, gradually opening to the distinct influence from the Fino Sherry casks that provide dry, smoked oak and the lasting aroma of sweet butterscotch. The palate delivers a honeycomb sweetness, which gives way to rich toffee and caramel. The Kilchoman spirit brings together candied fruits and fresh citrus, alongside flaked almonds and a delicate peat smoke. The long-lasting finish combines malty spirit with the ripened citrus fruit, subtle peat smoke, and hints of dark chocolate.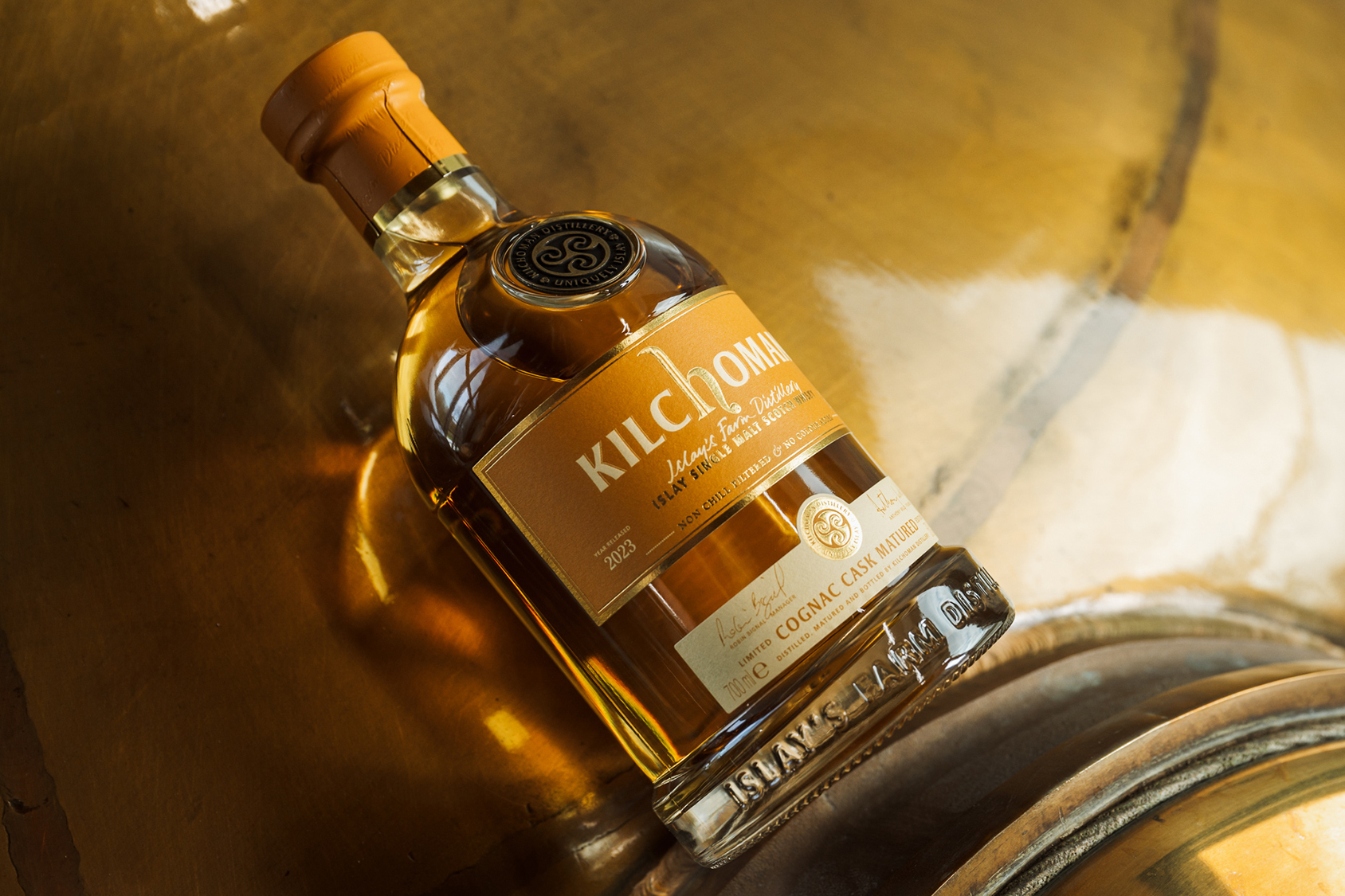 Kilchoman Cognac Cask Matured is the first ever Cognac cask matured release from the distillery and comes from 32 hand-chosen casks. Kilchoman spirit aged in those casks for a minimum of six years.
Bottled at 50% ABV, just 15,100 bottles of the Kilchoman Cognac Cask Matured whisky will be made available. An opening note of rich apple and pear forms the structure of the nose with herbaceous fresh fruit beginning to make its way as the whisky begins to open. Subtle tones of honey and warming spice develop over time with peat remaining delicate. The palate features a buttery texture which continues throughout alongside dried lemon, apricot, cinnamon, and nutmeg which are held together by an influence of toasted oak and sweet peat smoke. The finish finds dried fruits and marzipan, which make for crystallized ginger, lingering peat smoke, and citrus oil.
For more information, head over to the brand's official website.
In March, Kilchoman unveiled the 2023 edition of its annual Loch Gorm whisky. Named after the famously dark, peaty loch overlooked by the distillery, the Scotch is the brand's only regular expression matured entirely in oloroso sherry casks.