Kilchoman has unveiled the 2023 edition of its annual Loch Gorm whisky. Named after the famously dark, peaty loch overlooked by the distillery, the Scotch is our only regular expression matured entirely in oloroso sherry casks.
The 2023 Edition of Kilchoman Loch Gorm was selected from a total of 22 casks, 8 distilled in 2013, 6 distilled in 2014, and 8 distilled in 2015. It will be available from stockists across the globe beginning this week.
Each cask was chosen for its unique flavor profile, which, when combined together with the other 21 casks, create a balance of rich fruity character with layers of classic Kilchoman peat smoke and citrus sweetness.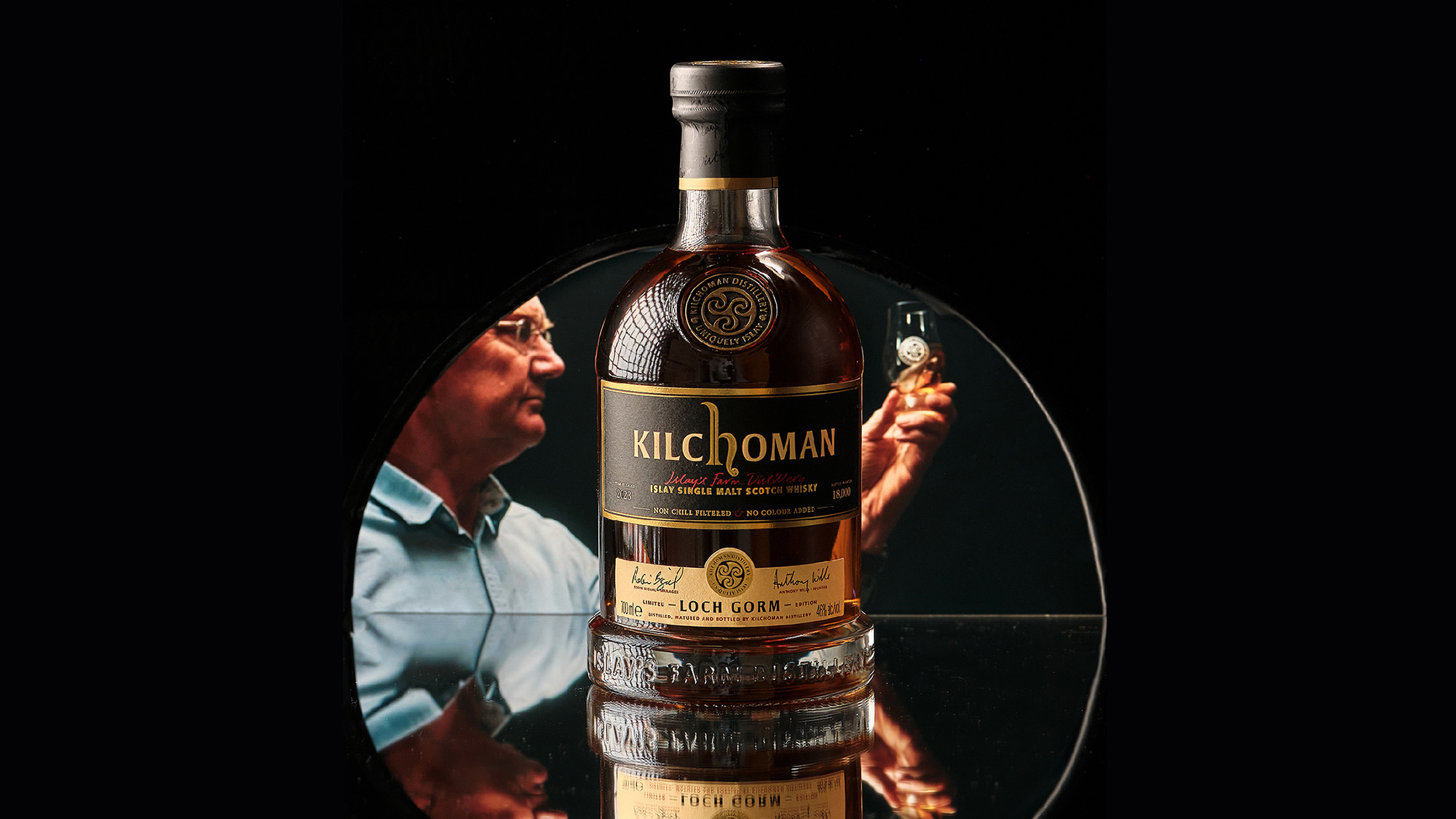 "Rather than dominating, Loch Gorm's oloroso maturation works in harmony with the natural character of Kilchoman," said Anthony Wills, Kilchoman Founder. "The 2023 release has a fantastic spectrum of flavor, from rich spices and macerated peaches to fresh citrus, ginger, orange zest and waves of salty peat smoke."
On the nose, the whisky finds hints of cacao with an essence of leather, black cherry, and light smoke. The palate delivers roasted hazelnuts, dark chocolate, and roasted dark fruits, which give way to light ashy peat smoke. The finish is balanced and long with a fresh Islay sea breeze.
Bottled at 46% ABV, just 18,000 bottles of the Kilchoman Loch Gorm 2023 will be made available. For more information, head over to the brand's official website.
In December, Kilchoman unveiled its 2022 Club Release.