Komos has unveiled the latest addition to its lineup of ultra-luxury tequilas, Komos Añejo Reserva. It has been over two years since the brand unveiled their most recent expression, Komos Reposado Rosa, one of the best pink tequilas on the market.
Komos Añejo Reserva is made in Mexico using ripe 100% Blue Weber Agave that is hand-harvested from both the highlands and lowlands of the Tequila Valley. It is aged for a minimum of 12 months in specially chosen barrels, including French oak wine, American bourbon, and sherry casks, and is then masterfully blended. The final touch is to aerate the tequila to make the mouthfeel softer and smoother, while adding a richness and roundness. The result of this approach is a luxurious and unique expression that highlights the rich chocolate and fruit flavors imparted by the sherry casks. The tequila is presented in an elegant white ceramic bottle, which evokes the beauty of the Mediterranean and is designed to be upcycled.
"Komos continues to be guided by our dedication to craftsmanship and our innovative combination of winemaking techniques with the art of traditional tequila-making," said co-CEO & co-Founder Richard Betts. "We're proud to release this rich new expression – the result of the unique approach we took in the selection process of barrels and sherry casks. Añejo Reserva reaffirms our core belief that good living and good tequila are truly the perfect way to lean into any occasion."
"As the importer of the brand, we at Spirit of Gallo felt it was imperative to enter into a strategic partnership with Tequila Komos given their track record of excellence in craftsmanship and innovation," said Britt West, SVP & GM, Spirit of Gallo. "Añejo Reserva is the latest example of that thoughtfulness and attention to detail and I am thrilled to bring this to consumers and for them to experience this incredible addition to the award-winning portfolio."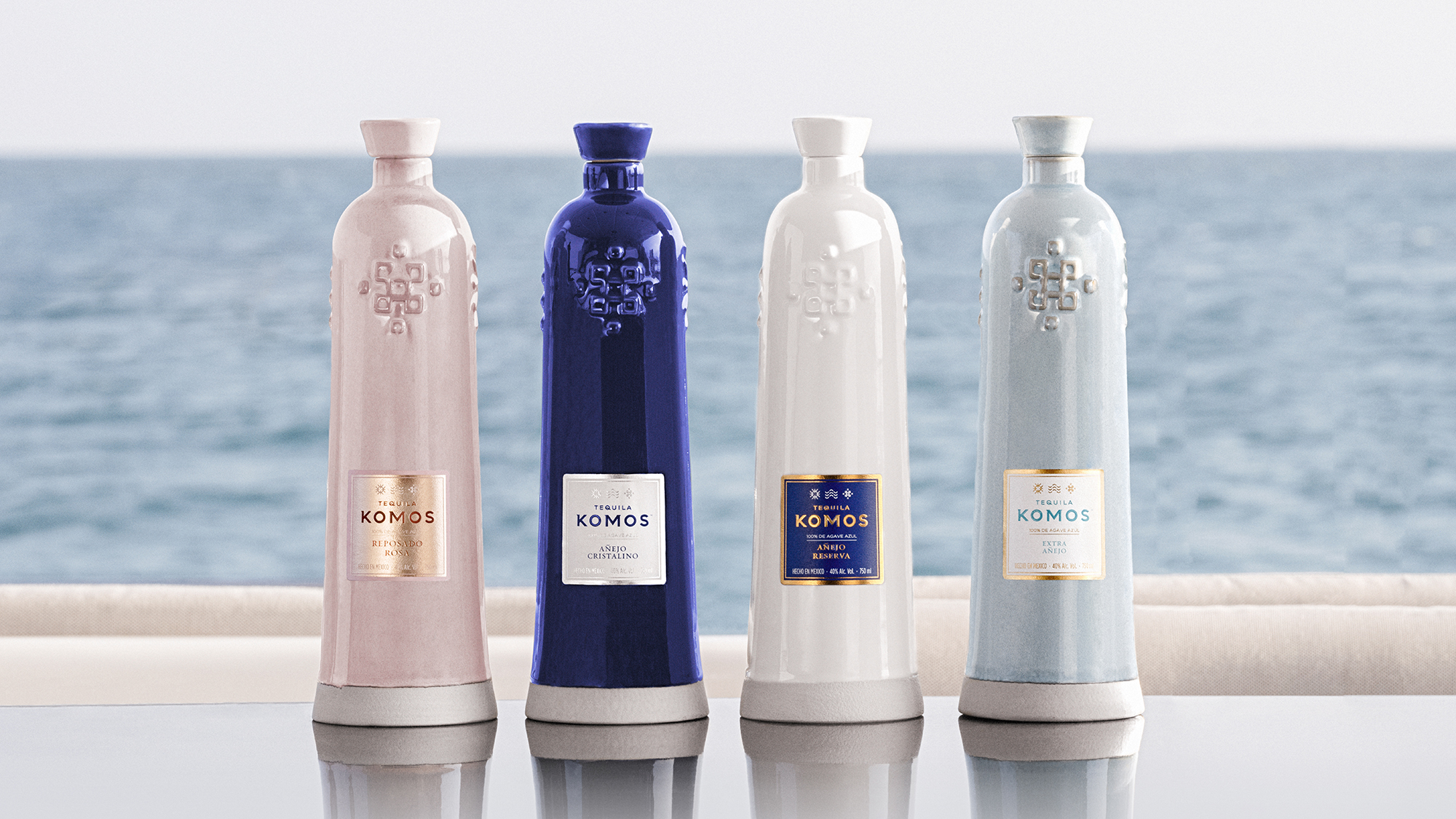 With this latest addition to the Komos collection, the team continues to lead sustainability efforts in Tequila, Mexico, repurposing byproduct waste from tequila production and turning it into adobe bricks given to the community to build housing, schools, hospitals, and other local infrastructure projects.
On the nose, the tequila offers notes of rich coffee mixed with caramel toffee, lifted by bright citrus zest. The palate find is soft with hints of hazelnut and dried apricots followed by a lingering finish of allspice, white pepper, and opulent amber notes. It can be enjoyed neat, on the rocks or in a specialty cocktail.
Komos Añejo Reserva is available for pre-order on ReserveBar, and will be available at on- and off-premise accounts across the US beginning in June for $169.99 per bottle. For more information, head over to the brand's official website.
Back in October 2020, Komos unveiled its first bottling, an Anejo Cristalino that's aged in white wine barrels.