Lagavulin and Caol Ila, Diageo's two Islay distilleries–until Port Ellen reopens that is–have unveiled their special release whiskies for the upcoming 2023 Fèis Ìle festival. The annual music and malt event is set to take place May 26 through June 3.
The Lagavulin Fèis Ìle 2023 14-Year-Old was matured in a combination of American and European oak, and finished in Armagnac casks. The Scotch delivers what is described as a "fruitier twist," which arrives alongside the brand's famed smokiness.
"Lagavulin Fèis Ìle is always a celebration for us all on Islay and as we come together to share a dram this year's release is no different," said Lagavulin distillery manager Jordan Paisley. "This combination of casks is a special nod to our team near and far as we continue to surprise our fans with unexpected flavors and twists on their favorite whisky."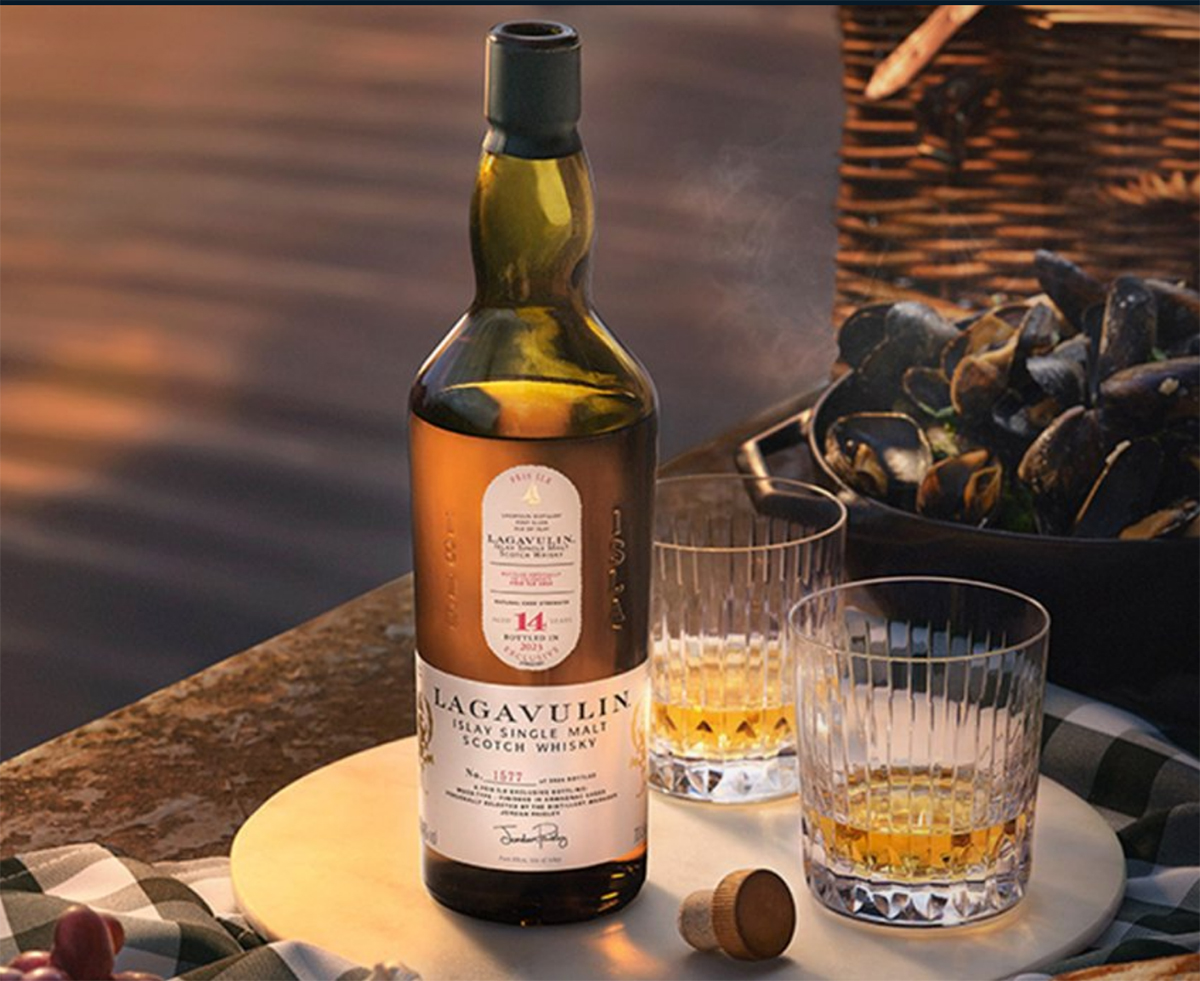 The Caol Ila Fèis Ìle 2023 13-Year-Old matured in Pedro Ximénez and oloroso Sherry-seasoned butts, and offers sweet fruit notes that complement the peat and peppery spice also found within.
"Fèis Ìle is always a remarkable time for us and we're so excited to host it for the first time in our new visitor experience," commented Sam Hale, Caol Ila distillery manager. "This bottling is a special one for the team and we're looking forward to raising a glass together with our fans."
Bottled at 58.4%, the Lagavulin Fèis Ìle 2023 14-Year-Old is priced at £220 ($276 USD), and can be purchased exclusively from the distillery beginning May 27. The Caol Ila Fèis Ìle 2023 13-Year-Old comes in at 60.4% ABV and is priced at £185 ($232 USD). It will be available beginning from May 29.
For more information, head over to Diageo's official whisky website.
Last month, Ardbeg unveiled its limited edition Fèis Ìle release, Heavy Vapours.