Located across the street from Cole's and The Varnish, Las Perlas is another Pouring With Heart joint that helped turn Downtown Los Angeles into a place worth visiting after sunset. This tequila and mezcal bar boasts an impressive selection of over 450 premium agave spirits, which pairs perfectly with the tacos and taquitos prepared on the outside patio. Live music often fills the space, adding to the bar's continuous, neon-like energy.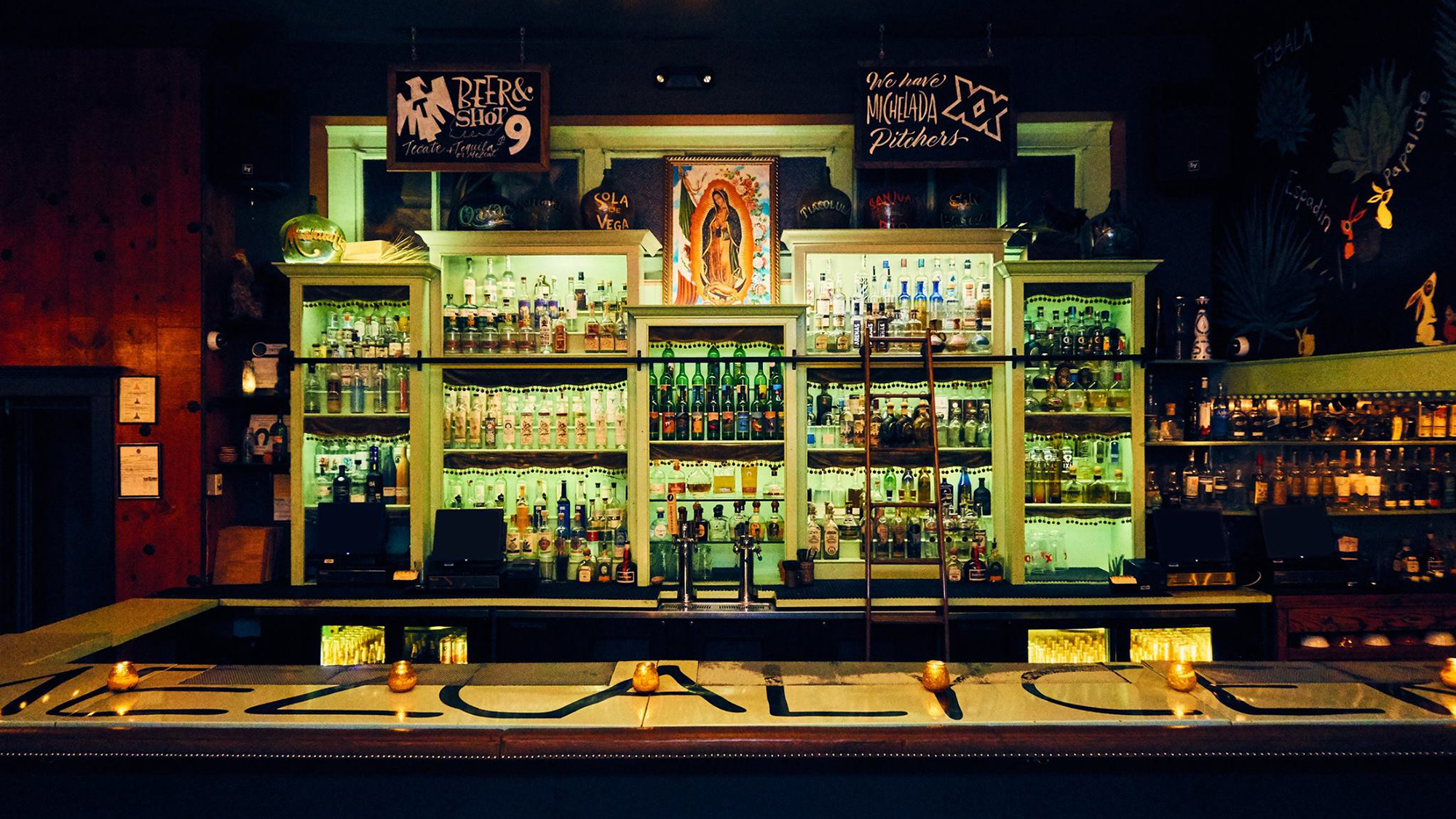 Price:
$$
What's the crowd like?
Twenty- and thirtysomethings pack Las Perlas looking for tequila cocktails and sips of a variety of mezcals. They tend to be on the laid back, yet rowdy side, so don't come in a suit and tie or looking for witty opinions on Camus vs Sartre.
What am I drinking?
Tequila and mezcal or cocktails made with tequila or mezcal. Possibly a Modelo or a Tecate. That's what the bar is known for, so if you're feeling like whisky or gin, head somewhere else.
Is there anything to eat?
At times, there are tacos and taquitos being made on an open grill on the back patio. While no exact times are listed, a majority of the times we've been there food has been an option.
When should I get here?
After dinner when you're looking for a little excitement and more than a little bit of tequila.
Why am I here?
You're there for the wide array of agave spirits and the electricity in there. This place is almost always a good time, so if you're in DTLA and can't find anything fun, it's probably worth swinging by.