Las Vegas hangovers may be legendary, but that doesn't mean non-drinkers need to be left high-and-dry when they visit Sin City. Surprising as it seems, LV's non-alcoholic offerings can be quite the treat. From the best sushi spot, to the most mouth-watering buffet, here are our favorite places to snag a mocktail on the Las Vegas Strip.
The Bedford by Martha Stewart
Paris Las Vegas
Martha is all about the classics and her alcohol-free drink options at The Bedford are the definition of made-it-seem effortless elegance. The Red Iced Tea is based on Martha's mother's recipe and blends two types of red tea with citrus, fresh berries and mint. Then, there is the ever-zesty, Extra Lemony Lemonade which pairs fresh lemon juice, lemon infused simple syrup and mint.


Gordon Ramsey's Hells Kitchen
Caesars Palace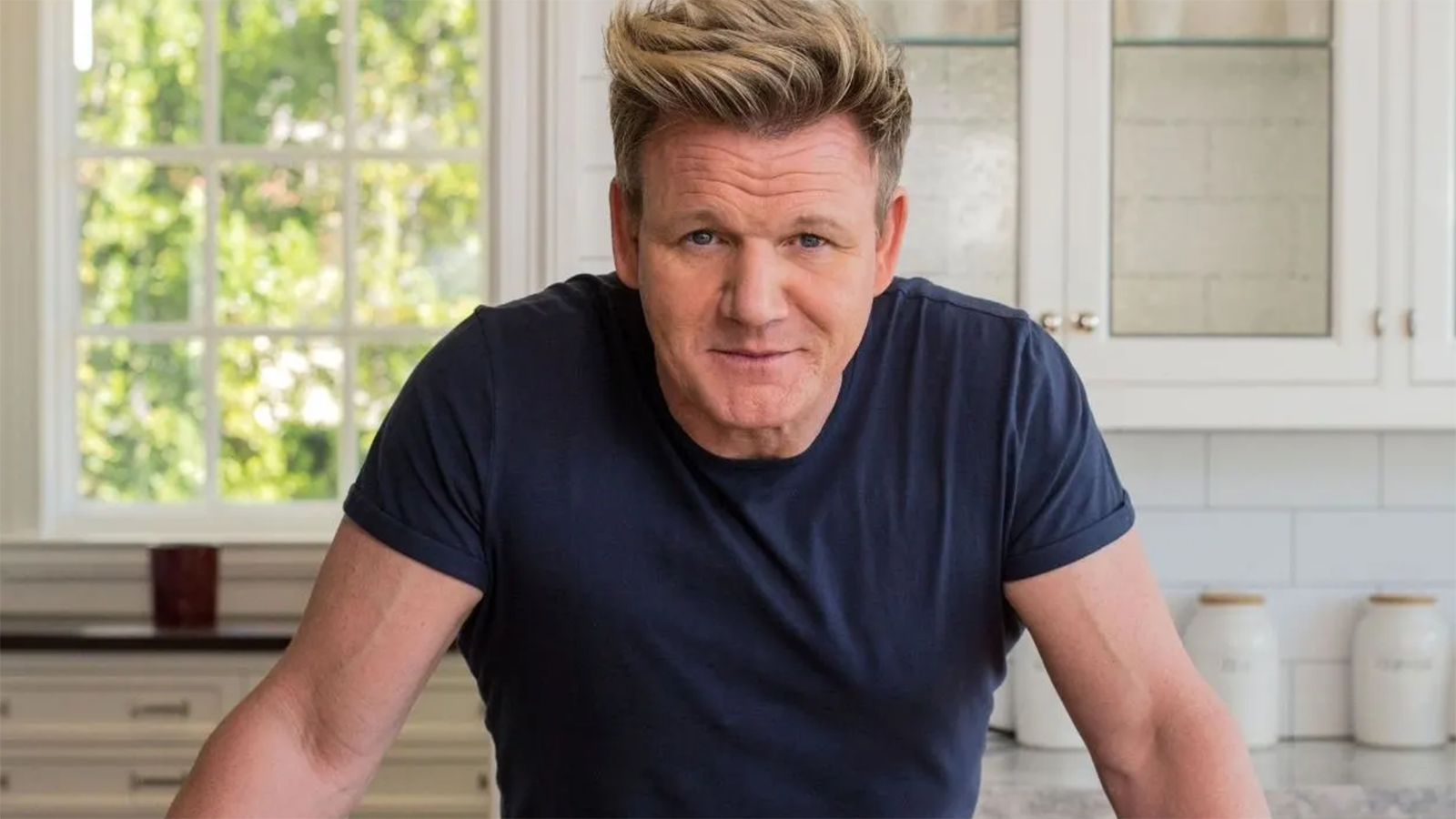 It may be hot in Hell's Kitchen, but you can cool you down with a number of thirst-quenching mocktail choices. Want something juicy? Go for Hell's Red Infusion, a combo of apple, strawberry, rhubarb puree, and fever- tree ginger beer with a dash of simple syrup. For a more straight-forward option, the Hibiscus Sour totally elevates a simple iced tea.


Vanderpump a Paris
Paris Las Vegas
Decadence, luxury, drama. Everything about Vanderpump a Paris screams over-the-top glamour, so of course the mocktails are just as stunning as they are sippable. Order the Bon Anni-Versailles alcohol-free and you'll get a sip fit for a queen. The delightful coupe of raspberry magic is garnished with a rainbow macaron and presented on a gold platter.
The Gimlet-inspired Riviera Rules can easily be converted into a mocktail. Just ask them to skip the aquafaba, leaving a refreshing combo of elderflower, lemon, basil, mint, cucumber, grapefruit bitters, and lavender water to toast with.


Bacchanal Buffet
Caesars Palace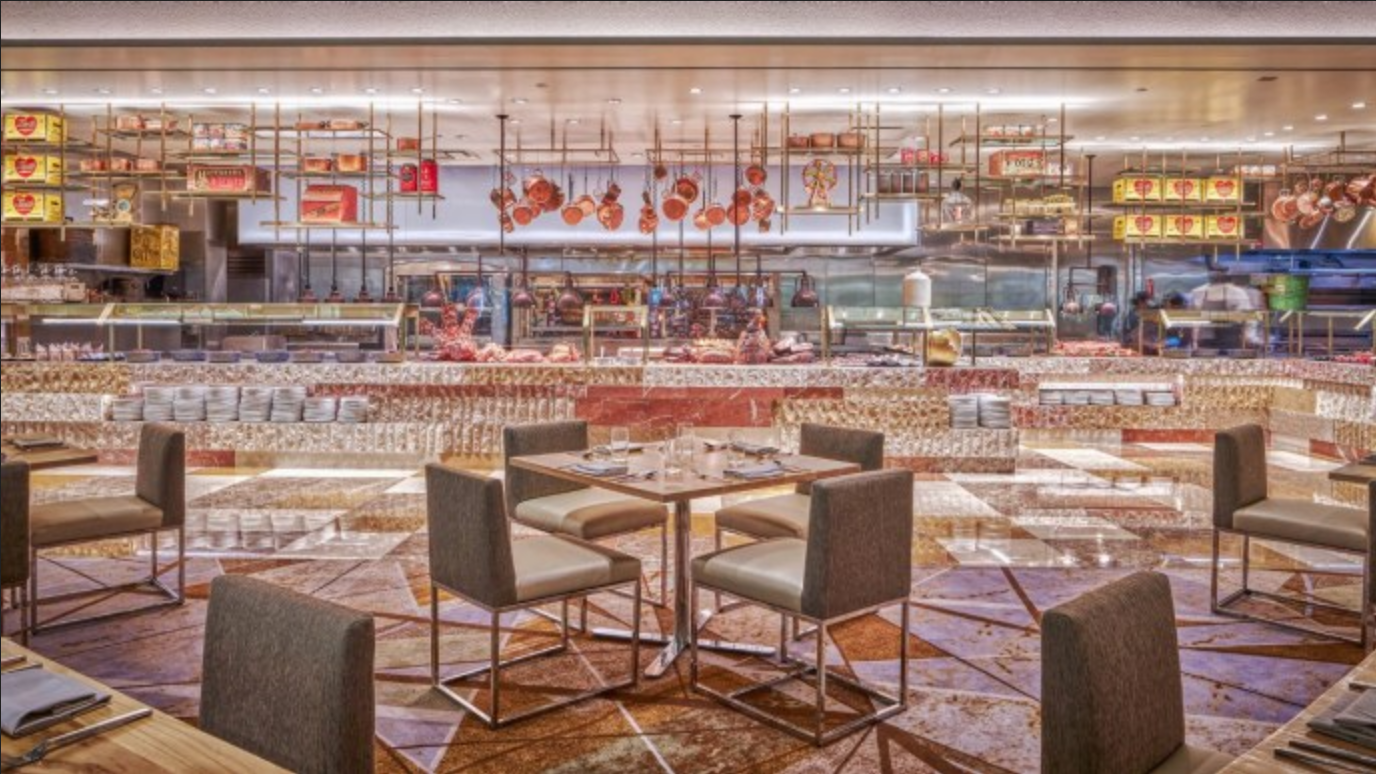 Come to the Bacchanal Buffet with patience and an empty belly, because the beverage options alone could keep you there all day. The 9-kitchen culinary playground features over a dozen genres of food and has the drinks to match. A juice bar, seasonal aguas frescas, Vietnamese coffee, and virgin sangrias (white and red!) mean you'll be more than satisfied without the round of morning mimosas.


Giada
The Cromwell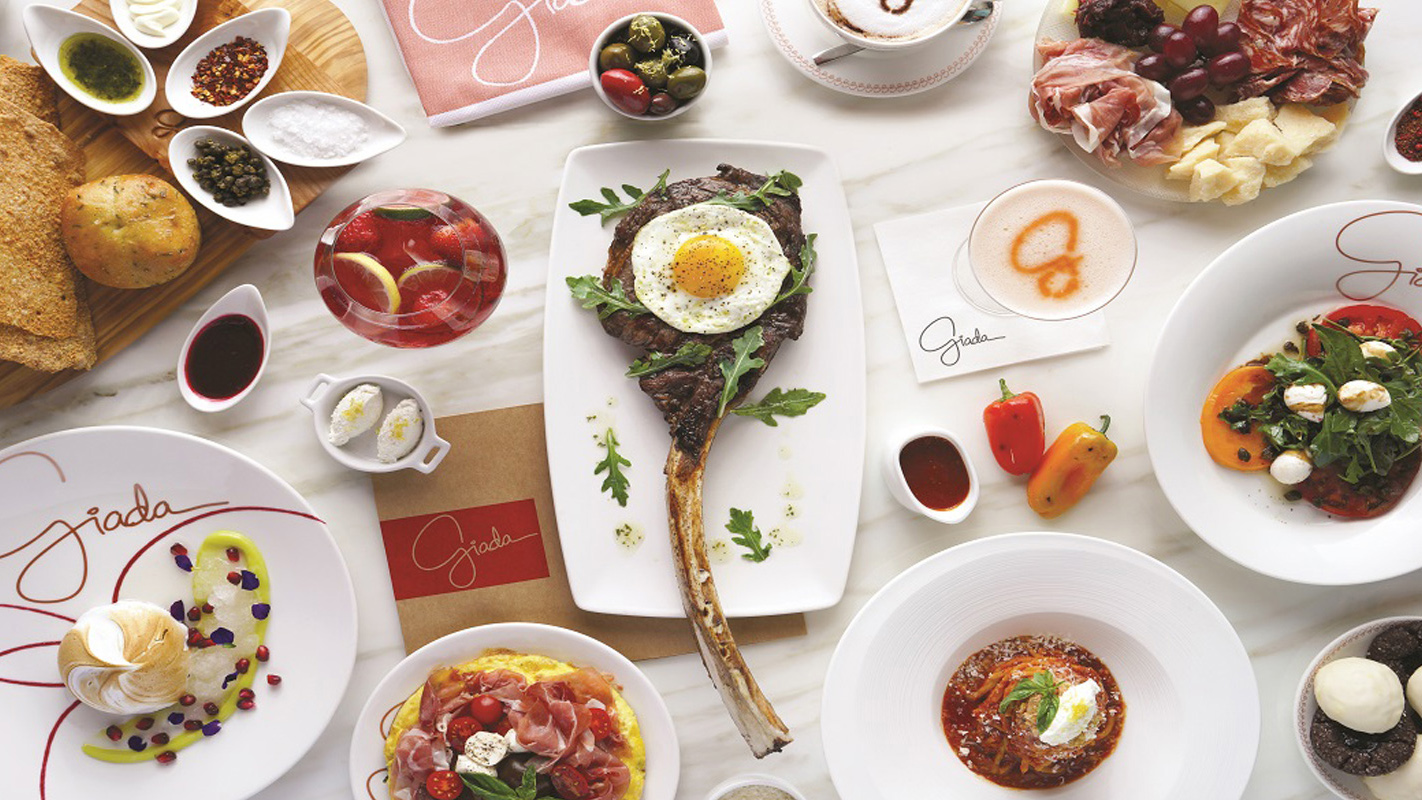 Rise and shine! Giada has one of the best brunches on The Strip, so it's no surprise that her menu has the perfect list of eye-openers. From a lip-puckering virgin peach bellini to a strong cappuccino, the Italian/Californian eatery's drink options will start your day right.


Nobu
Caesars Palace & Paris Las Vegas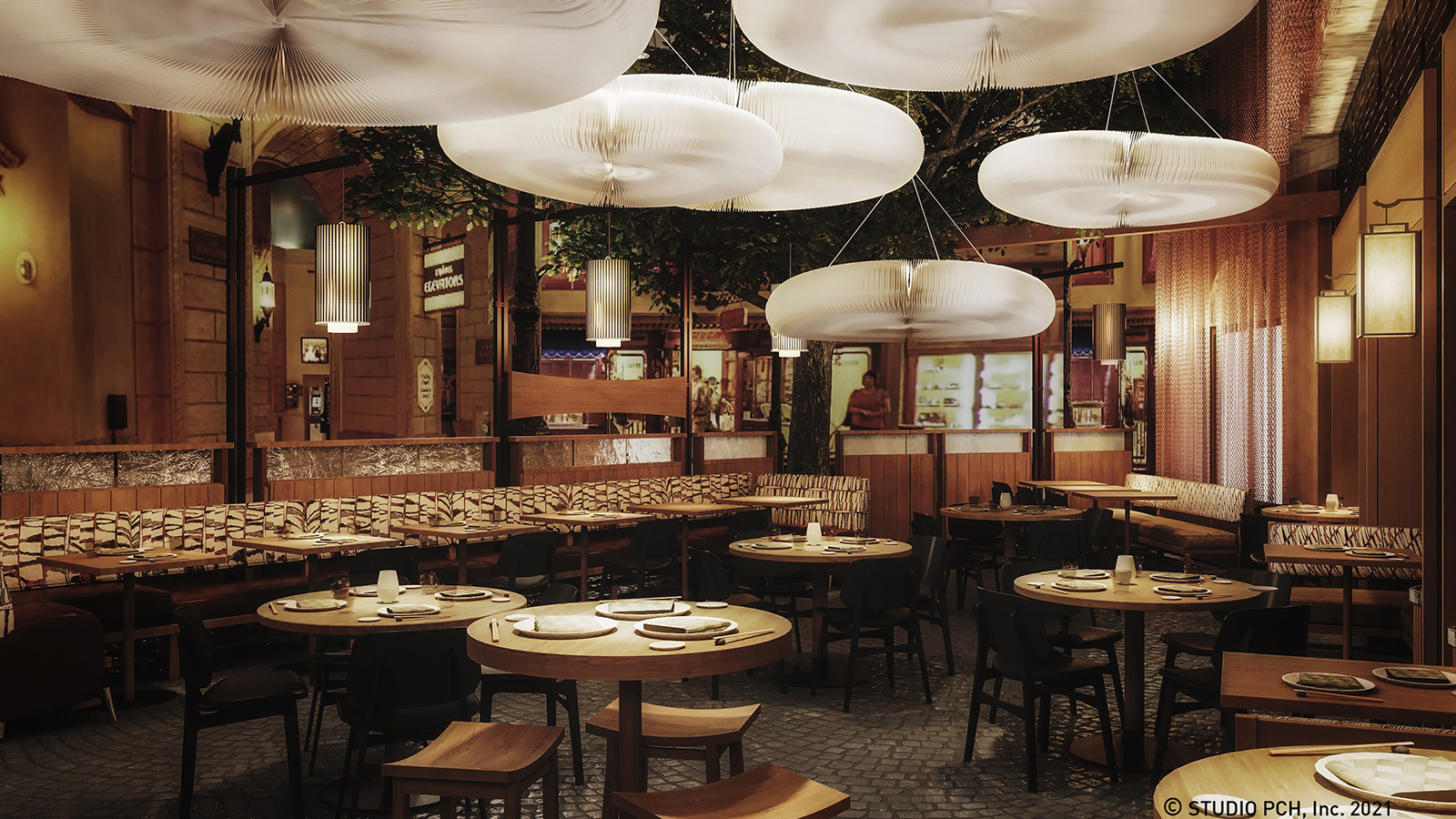 Nobu's N/A drink list really is a cut above the rest. Want a stand-in for something strong? Nobu's Chisiki is basically the Matsuhisa Mule, combining Lyre's Dark Cane Nonalcoholic Spirit and Fever Tree Ginger Beer with Lime, Shiso leaf and a dash of Muscovado Brown Sugar.
For something more kawaii, get the Yuzu Strawberry Calpico, a milky Japanese soft-drink infused with yuzu, lime & mint.