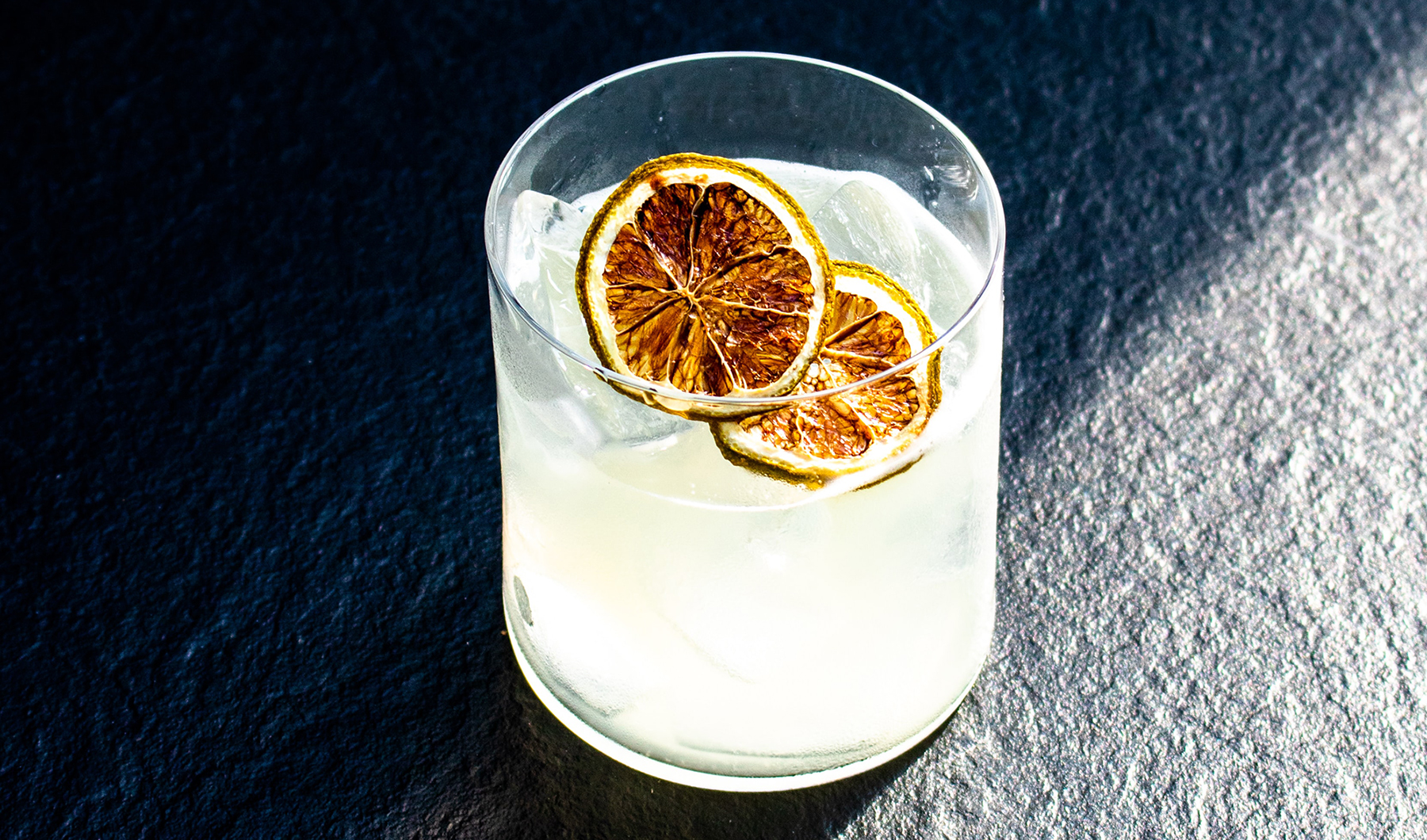 A new Las Vegas tequila bar, Jalisco Underground, has opened at Resorts World. Located underneath Wally's Wine & Spirits, the bar will highlight agave-based cocktails and up-scale Mexican cantina food. The most stunning item on the menu, however, is the golden $100 margarita.
The $100 margarita features El Cristiano Extra añejo, Grand Marnier 150, lime juice, and agave nectar—all topped off with real gold flakes. In addition to the one-of-a-kind margarita are the $100 nachos with slow-roasted suckling pig, truffle queso, and Siberian caviar.
Other cocktails include the Mercado Caliente, which consists of tequila, Cointreau, prickly pear puree, muddled jalapeno, and fresh lime juice; and the Black on Black on Black, containing Mexican brandy, sweet vermouth, Luxardo cherry syrup, bitters, and a caviar spoon. 
On the food menu side, visitors will find a quesadilla stuffed with Maine lobster, chanterelles, and squash blossom, for an umami-filled take on the Mexican favorite; and Wagyu steak tacos and chorizo-spiced octopus tacos with roasted carrots, lime crème fraîche and black garlic mole.
"The space underneath Wally's is a hidden treasure on the property, and as we thought about fun ways to program it, we felt that an underground tequila concept was a perfect fit," said Scott Sibella, the president of Resorts World.
Jalisco Underground will be open Thursday through Saturday, from 6 pm to late.
For more information, check out Jalisco Underground's official website.
For those of you not imbibing but still celebrating, here's a list of our favorite non-alcoholic cocktails along the strip.