Spirits, alcohol, liquor, whatever you call it, nice bottles make some of the best holiday gifts. Whether you're shopping for a Scotch, whiskey, rum, tequila, mezcal, rum, or vodka lover, we've put together a list of bottlings that are sure to make them smile when it's time to unwrap.
This year, we tried to focus on liquor bottles that could be found anywhere, making it easier to find the gifts (we've also provided links for where to find them online). If you're looking for limited-editions that might be harder to find, check out our 22 Best Limited-Edition Scotch Whisky Releases Of 2022. But for everything else, check out our 2022 Holiday Gift Guide below.
The Best Spirits, Alcohol, Liquor Gifts For The Holidays
Scotch Whisky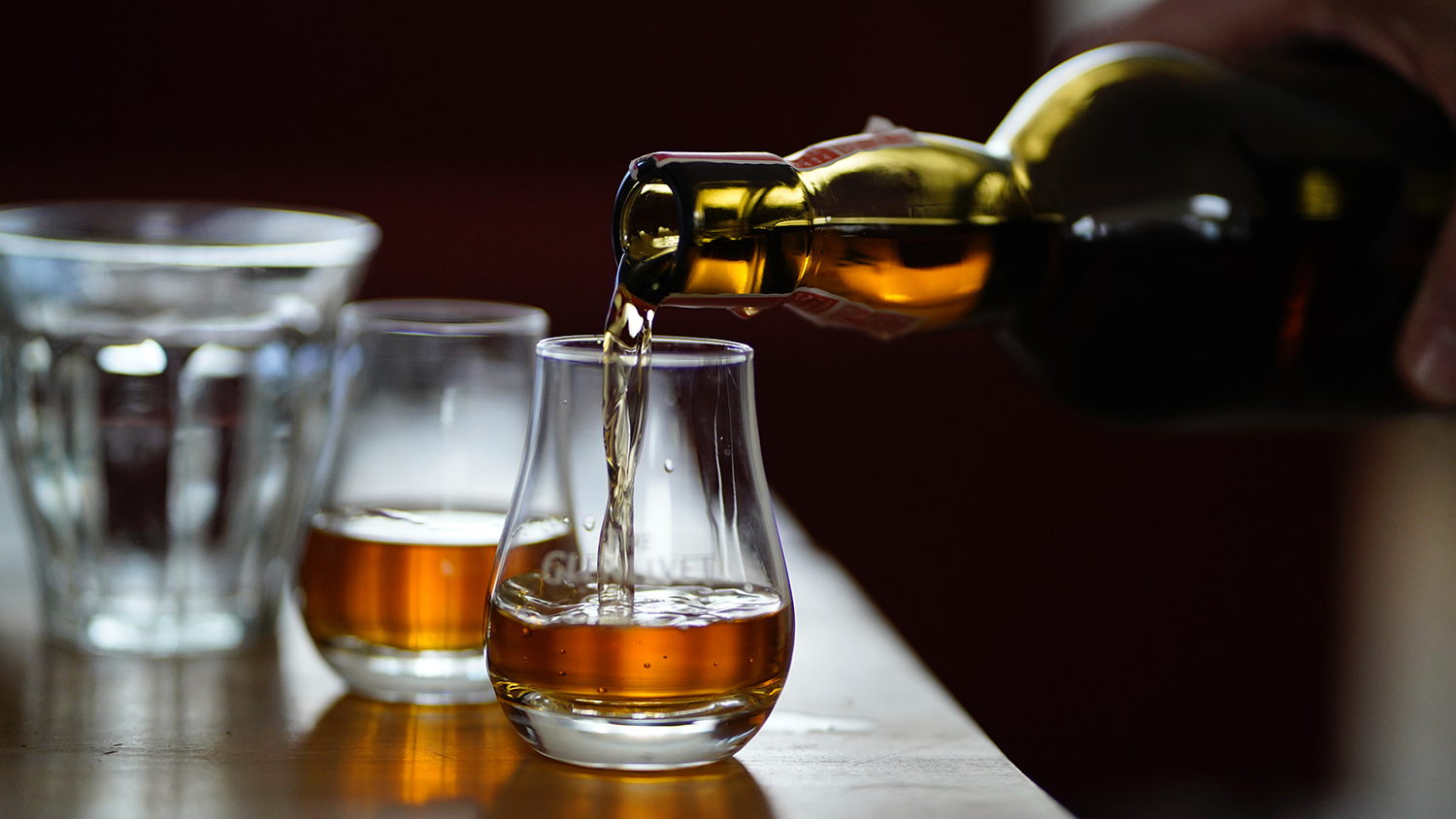 Old Pulteney 12-Year-Old Highland Single Malt ($50)
Old Pulteney 12-Year-Old Highland Single Malt Whisky marries together briny notes from the sea with sweeter notes from ex-bourbon American oak casks, creating the hallmark expression from the Old Pulteney family. A firm bodied, yet well rounded single malt, Old Pulteney 12 Years Old combines rich flavors of vanilla, honey, dark caramel, and cream, along with orchard fruit notes and spice with a subtle salty accent.

Nick Offerman Lagavulin Charred Oak Cask Aged 11 Year ($80)
Aged in both American and European oak casks that are shaved down then heavily re-charred, the Nick Offerman Lagavulin Charred Oak Cask Aged 11 Years is made to be paired with a well-barked, medium-rare steak.

Glenmorangie A Tale of the Forest ($85)
Following in the footsteps of last year's A Tale of Winter and 2020's A Tale of Cake, the latest narrative-stimulated release from the Highland whisky makers took inspiration from the woods near Dr Bill Lumsden's home. Glenmorangie A Tale of the Forest is the brand's first whisky crafted from barley kilned with woodland botanicals, in this case juniper berries, birch bark, and heather flowers.

GlenDronach Cask Strength Batch 10 ($99.99)
Master Blender Rachel Barrie crafted the GlenDronach Cask Strength Batch 10 from a marriage of Pedro Ximénez and Oloroso sherry casks. By bottling at the whisky's natural cask strength, whisky lovers get a deeper insight into the distillery's signature character. Chestnut bronze in color, it offers aromas of mocha, apricot and baked orange chocolate cake, with roasted almond, walnut, and raisin on a base of aromatic toasted oak. The palate delivers richly spiced fruitcake with nectarine, dark cherry, and honeyed sultana raisins.

The Balvenie French Oak 16 Year Old ($146)
Marking the first time the Speyside distillery used French oak in its 129-year history, The Balvenie French Oak 16 Year Old uses casks from Pineau des Charentes, a fortified wine made from fresh, unfermented grape juice or a blend of lightly fermented grape must, to which a Cognac eau-de-vie is added and then matured. This rich fruity wine is steeped in tradition and seldom found outside the region. Maturing for 16 years in traditional American Oak whisky barrels to develop the distillery's distinct notes of warm honey, the expression is then finished in Pineau French Oak casks bringing to life velvety sweetness with notes of grapefruit, geranium, glazed fruit, and ginger.

Benriach Malting Season ($159.99)
The second edition of Benriach Malting Season was created with a unique process that brings out the wholesome, creamy flavor found in the distillery's floor malted spirit. For this year's edition, Master Blender Rachel Barrie selected Concerto barley (same as the first edition), and slightly increased the barrel strength – resulting in a slightly different flavor profile, thus making each annual edition a truly unique expression in its own right. Benriach is one of only seven distilleries in Scotland that continues the centuries-old tradition of floor malting method, which is a highly skilled process requiring the delicate and skilled hand of a team of dedicated craftspeople.

The Macallan Harmony Collection Inspired by Intense Arabica ($185)
The Macallan Harmony Collection Inspired by Intense Arabica celebrates the world of coffee and has been inspired by the Ethiopian Arabica coffee bean. On the nose, it offers aromas of tiramisu, cappuccino, gingerbread, raisins, almonds, sweet oak. and vanilla. The palate finds espresso, dark chocolate, raisin, tiramisu, blackberry, vanilla, Brazil nut, and sweet oak. The finish is long, balanced, and sweet, delivering notes of dark roast coffee. 

Buchanan's Red Seal ($199)
The original recipe that was supplied to the British Royal Family over 100 years ago, Buchanan's Red Seal features sweet flavors like vanilla, toffee, and caramel as well as apple and strong mandarin. It is aged for a minimum of 21 years in barrels.

Mortlach 20 Year Old ($219.99)
Earlier this year, Mortlach dropped its 30-year-old Midnight Malt. While that sounds delicious, it's also $4,500. For those wanting something delicious from the Speyside distillery that doesn't break the bank, the Mortlach 20 Year Old is known by whisky connoisseurs for its distinct flavor profile, which comes from its use of refill and ex-Sherry casks during maturation, contributing to the whisky's robust spirit and fruity notes. This luxurious Single Malt possesses a silky-smooth complexity that elevates any bar cart. 

Ardbeg Traigh Bhan Batch 4 ($299.99)
Batch 4 of Ardbeg's permanent 19 year old expression, Ardbeg Traigh Bhan (pronounced tri-van) draws its inspiration from Islay's Traigh Bhan beach, known locally as the Singing Sands. Matured with a higher proportion of Oloroso Sherry casks, Batch 4 is subtly different to the previous releases of Traigh Bhan, taking on more flavors of chocolate and raisin, alongside a distinctive menthol character.

Compass Box Ultramarine ($350)
Compass Box Ultramarine is the first in an ambitious and imaginative series called the Extinct Blends Quartet. The new collection pays homage to certain styles of Scotch from the past, with the first release taking its inspiration from a deluxe blended Scotch whisky first released in the late 1980s. The whisky features prominent aromas of toffee, vanilla, and toasted oak, with impressions of a peaty malt kiln. Leathery dried mango builds following the first sip with peat, roasted pecan, and raisin. Proceedings tend in a nuttier, spicier, and smokier direction with time.

Johnnie Walker Blue Label Ghost and Rare – Port Dundas ($369.99)
The fifth installment of Johnnie Walker's notable Ghost and Rare series comes from Port Dundas. "Port Dundas was, in its day, one of the finest Grain Whisky distilleries in the world and the rare expressions that we have chosen from our reserves are some of the most distinctive it has ever produced. Their slow maturation allows the sweet and delicate Grain character to blossom," Emma says. "These rare whiskies highlight the distillery character of Port Dundas, perfectly showcasing the wonderful depth of flavor that this Grain Whisky brings to Johnnie Walker Blue Label. It's incredible character inspired us to create something truly extraordinary that pays proper tribute to the whisky makers of this storied Glasgow distillery."
Whiskey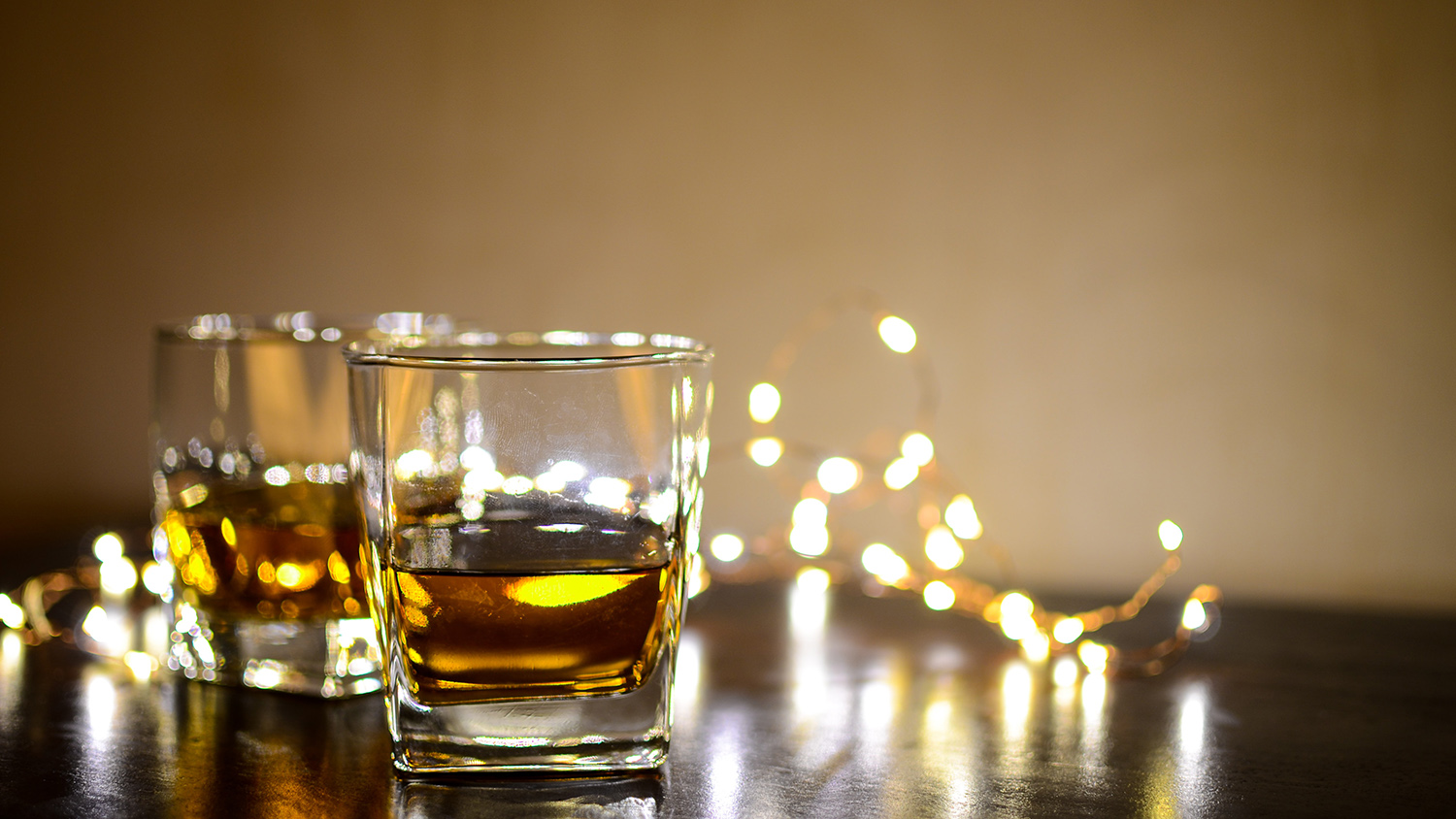 Templeton Rye 6 Year ($40.00) 
Templeton Distillery has earned a reputation as a leader in high quality rye whiskey. This is something that they like to think would make the residents of Templeton, Iowa during Prohibition – themselves making whiskey and hiding it in basements – quite proud. Today, their rye is made a little differently. With a 95% rye / 5% malted barley mash bill, Templeton Rye is aged in new American oak barrels. Templeton 6 Year adds complexity and spice to a craft cocktail, or enjoy neat or with a splash of water to savor the complexities that come with further aging.
​​
Glendalough Distillery Double Barrel  ($43.49)
This single grain whiskey has been aged twice – first in American oak bourbon barrels and again in Spanish oak Oloroso Sherry barrels. The bourbon barrels bring a sweetness and smooth vanilla notes, while the Oloroso casks layer on depth of dried fruit and Spanish oak spices. The distillery recommends enjoying it neat, on ice, or with soda.

Writers' Tears Copper Pot ($47)
Writers' Tears is a unique marriage of Aged Single Pot Still and Single Malt Irish whiskey. Distilled entirely from barley, both malted and unmalted, this is a truly special Irish Whiskey. Writers' Tears is triple distilled, non-peated and matured in Flame Charred American Oak bourbon casks. Earlier this year, we chatted with Walsh Whiskey Co-Founder and Managing Director Bernard Walsh.

Woodford Reserve Double Oaked ($54.99)
Woodford Reserve Double Oaked was originally released in 2012 as one of their first permanent expressions to the greater Woodford Reserve portfolio. This ultra-premium spirit is twice barreled in White Oak and matured in handcrafted barrels created at Woodford Reserve's own cooperage. The barrels are toasted and charred to create an expression rich in flavor and color. The second custom barreling process creates heavier notes of honey, cream, and vanilla that are magnified alongside sweet aromatic notes making it the perfect bourbon to cozy up with throughout the winter months. Earlier this year, we sat down with Assistant Master Distiller Elizabeth Mccall.

Hudson Whiskey – Four Part Harmony  ($69.99)
Hudson Whiskey NY Four Part Harmony is a newly released whiskey aged a minimum of 7 years. This first-ever matured offering from the pioneering New York whiskey brand features a rich sweetness of corn, sharp peppery notes of rye, a smooth subtlety of wheat, and the light fruitiness of malted barley. The flavors work together like a jazz quartet—a perfectly harmonious combo that ends on a high note every time. Made in NY, Four Part Harmony is a limited edition whiskey making it an extra special gift for the whiskey lover in your life.

St George Single Malt, Lot 22 ($100)
St George selected and blended 20 barrels of its single malt for its Lot 22 release. Cooperage includes used Kentucky bourbon barrels, used Tennessee whiskey barrels, as well as both American and French oak via apple brandy, port, and California Sauternes-style wine casks. The youngest barrel is about four-and-a-half years, while the oldest single cask is about eight-and-a-half years old. Lot 22 also includes cask blends with whiskey dating back 23 years. On the nose, it offers notes of espresso, brown butter, walnut fudge, cherry cobbler, and coriander. The palate finds roasted hazelnut, mocha, gingerbread, baklava, and honeydew.
Tequila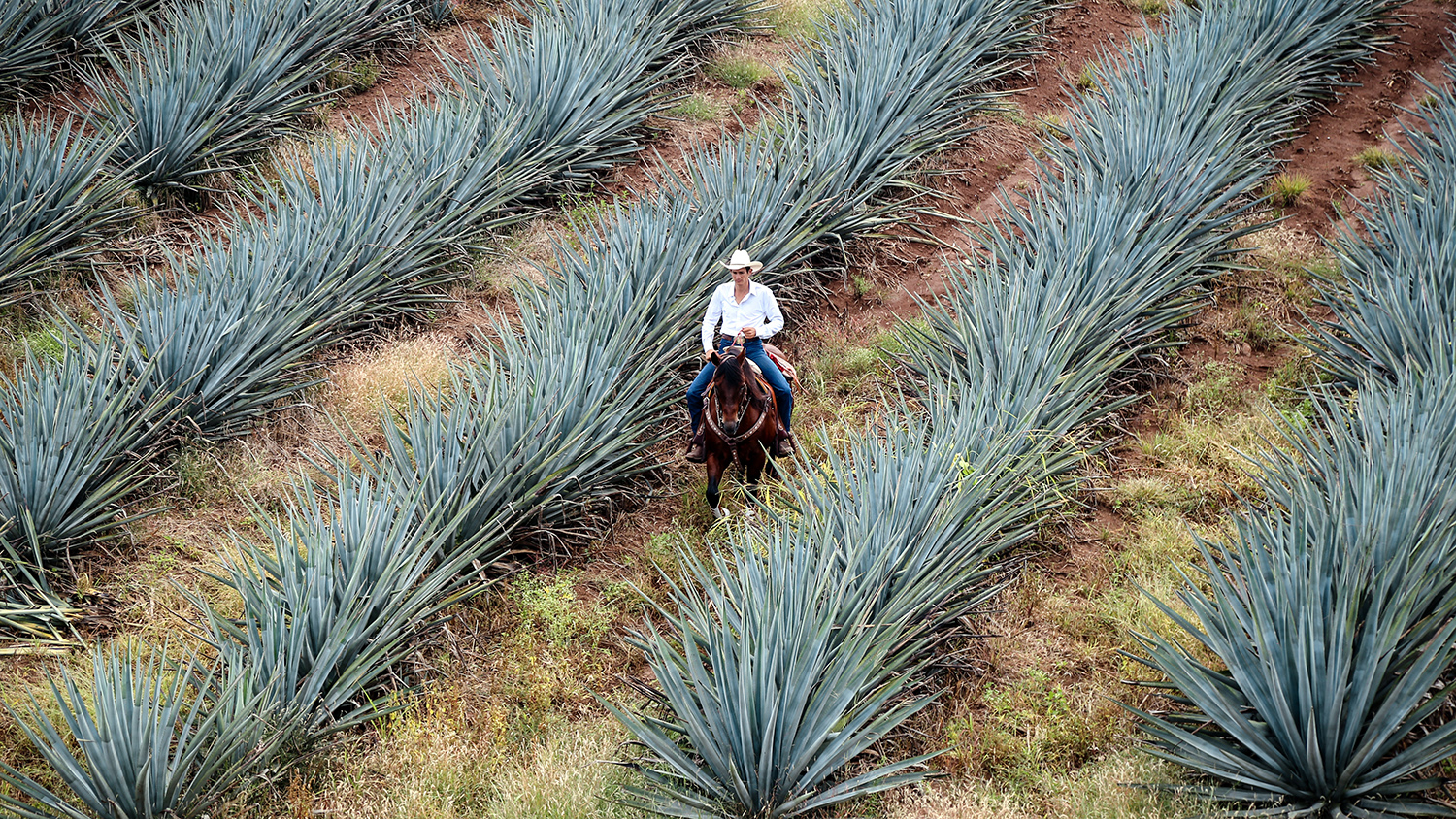 Espolon Blanco ($26)
Espolòn Blanco is the purest expression of Espolòn Tequila. It is double distilled using a combination of pot and column distillation. This process yields a perfectly smooth and balanced taste profile. The Tequila has quickly become a favorite among bartenders and it's perfect for mixing cocktails. On the nose, it's delicate with aromas of sweet agave, tropical fruit, lemon zest and a hint of pepper. The palate is soft with bright agave flavor, notes of pepper, vanilla bean, grilled pineapple and spice.

Astral Tequila Blanco ($34.99)
Astral Tequila is crafted using 100% Blue Weber agave nourished by the sun and stars in Jalisco, Mexico. Its unique recipe uses traditional, time-intensive processes to create a radiant tequila that brightens cocktaisl with notes of crisp citrus, clover honey, and white pepper, with underlying agave and an abundance of tropical fruit.

Casa Dragones Añejo Barrel Blend ($165)
Casa Dragones Añejo Barrel Blend is aged in two styles of custom-made wood barrels, new French oak and new American Oak, then artfully blended to create infinite richness and an agave-forward taste profile that is both elegant and smooth.

Tequila Don Julio Ultima Reserva ($400)
Tequila Don Julio Ultima Reserva is a 36-month aged Extra-Añejo tequila that preserves Don Julio González's ultimate legacy – the final agave harvest planted by him and his family in 2006. Best enjoyed neat or on the rocks, this rare liquid is made for special moments you want to savor and celebrate with those closest to you this holiday season.
Mezcal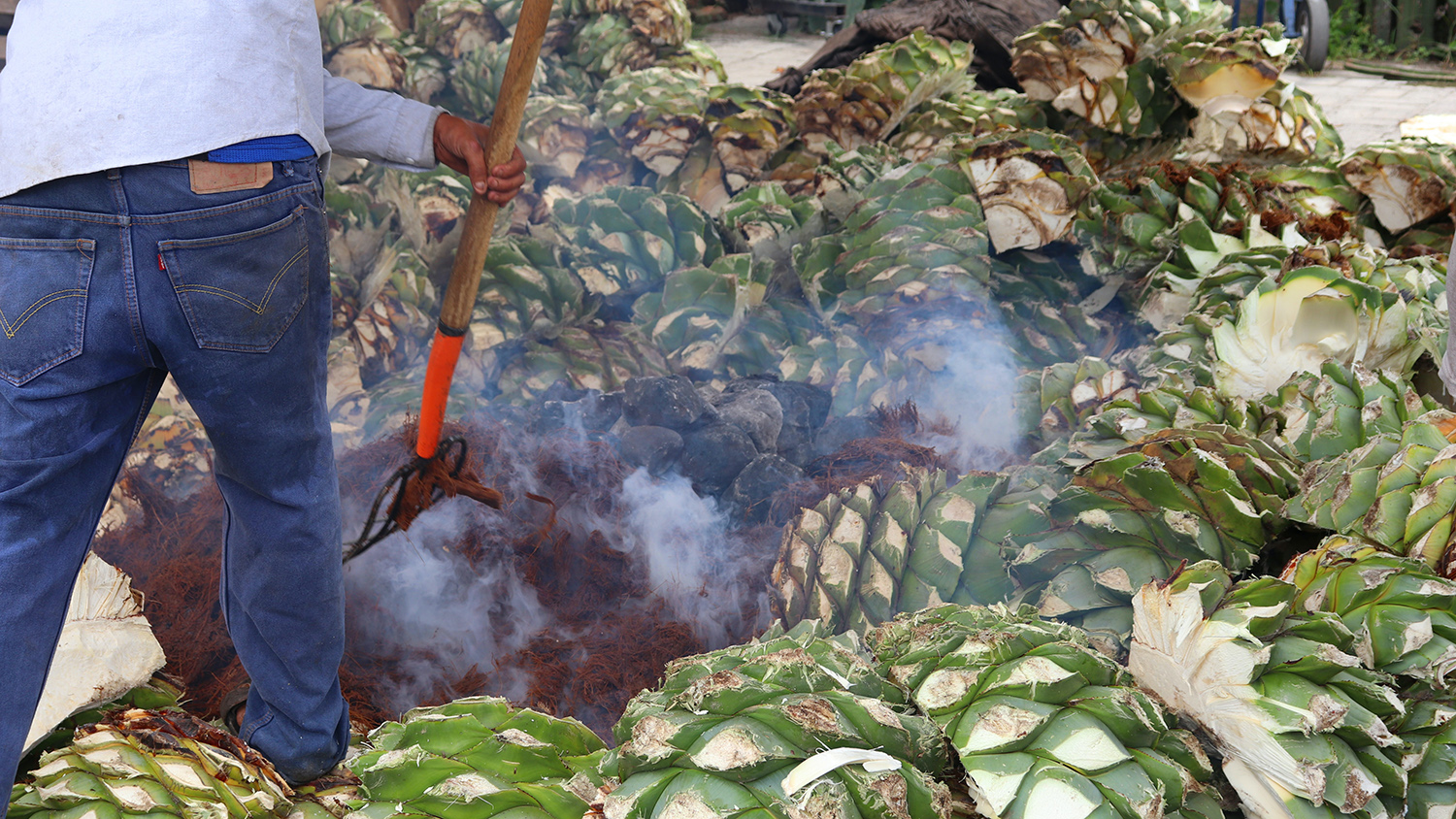 Ilegal Mezcal ($46.00 – $99.00)
Ilegal Mezcal has a legendary history that includes smuggling and weeklong parties in Café No Sé, a clandestine bar and music hub in Antigua, Guatemala. Ilegal is made 'Sin Prisa," without rush or hurry, using artesanal methods." Ilegal's taste profile is a mouthful of sweet agave with a hint of smoke. It is available in Joven, Reposado, and Anejo expressions nationally across the U.S.

Dos Hombres Tobala ($349) 
By Aaron Paul, Bryan Cranston and partner Gregorio Velasco, a third-generation Mezcal maker, Dos Hombres is hand-selected from the hillsides of a small village in Oaxaca.The bold notes in Dos Hombres Tobala's taste come from the Copal trees in the region which impregnate and perfume the soil where Tobala agaves are grown. Copal is a sacred tree whose resin is used by people of the village to purify and bless the environment. Tobala has to be found in the wild and matured for at least 25 years before it can be harvested. For each Tobala that Dos Hombres discovers, they plant two more in its place.
Gin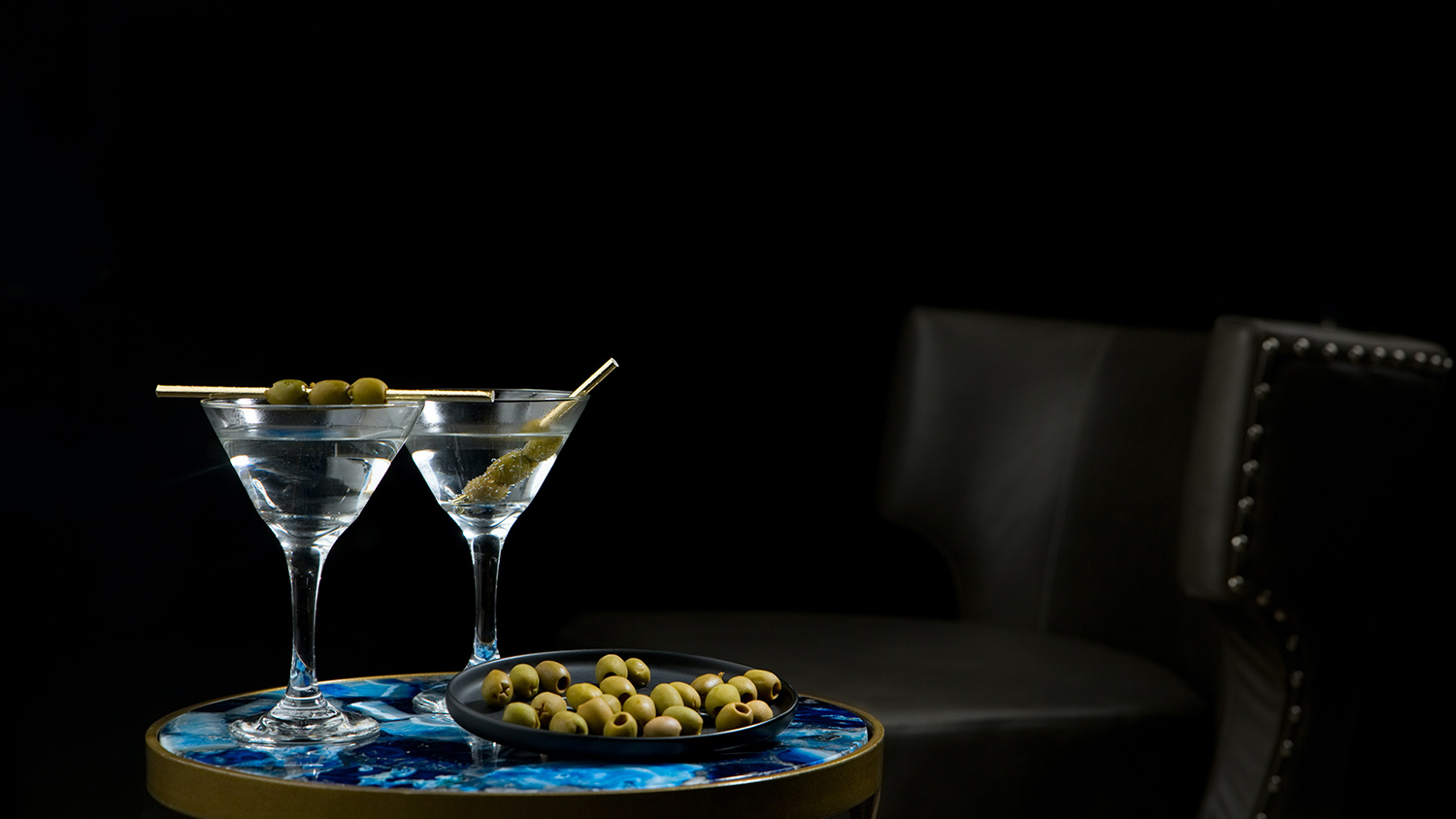 Tanqueray No. TEN ($34)
Tanqueray No. TEN is a bright-tasting gin made using whole citrus fruit—including fresh white grapefruit, lime, and orange and features juniper, coriander, and hint of chamomile flowers, combining to produce a unique, full-bodied character and citrus undertone.

Future Los Angeles Dry Gin ($39)
Make your way around LA and ask bartenders what their favorite gin is and you'll find Future coming up time and again. Created by four women who wanted a spirit that represents everything they love about California, Future Gin uses an array of botanicals, including angelica, black pepper, cassia, fennel, orris, avocado leaves, elderflowers, honeysuckle flowers, Meyer lemon peel, grapefruit peel, grains of paradise, and grape leaves.Bottled at 45% ABV, this is one of our favorite gins from Los Angeles.

Tod & Vixen's Gin ($42)
Created by three of the world's most iconic bartenders, Tod & Vixen's Gin comes from The Vale Fox Distillery in New York's Hudson Valley. Frankly, it is an incredible base for cocktails. We find it to be one of the finest options we have ever used to make a Martini, especially if you enjoy yours with a 4:1 Gin to Vermouth ratio with a lemon twist, like we do.

Nolet's Silver ($49)
Nolet's Silver is an undeniably modern take on gin, reflecting the tastes and preferences of a new generation of gin drinkers. The floral and fruit-forward flavor highlights a unique combination of botanicals never before used in gin. Only 117 Calories per 1.5 oz serve, it has no sugar, no carbs, and is NON-GMO Project Verified.

Monkey 47 Dry Gin ($69)
In many eyes, this is the world's best gin, and we're not here to disagree. Monkey 47 gin is a rare, aromatic blend of 47 botanicals from the heart of the Black Forest and India. Meticulously crafted with lingonberries, hand-peeled citrus fruits, herbs, flowers and spices, it is produced in batches using traditional distilling methods. The unconventional process and inventive marrying of classic and unexpected ingredients has earned Monkey 47 distinguished awards and accolades, and built a passionate following among gin aficionados.
Brandy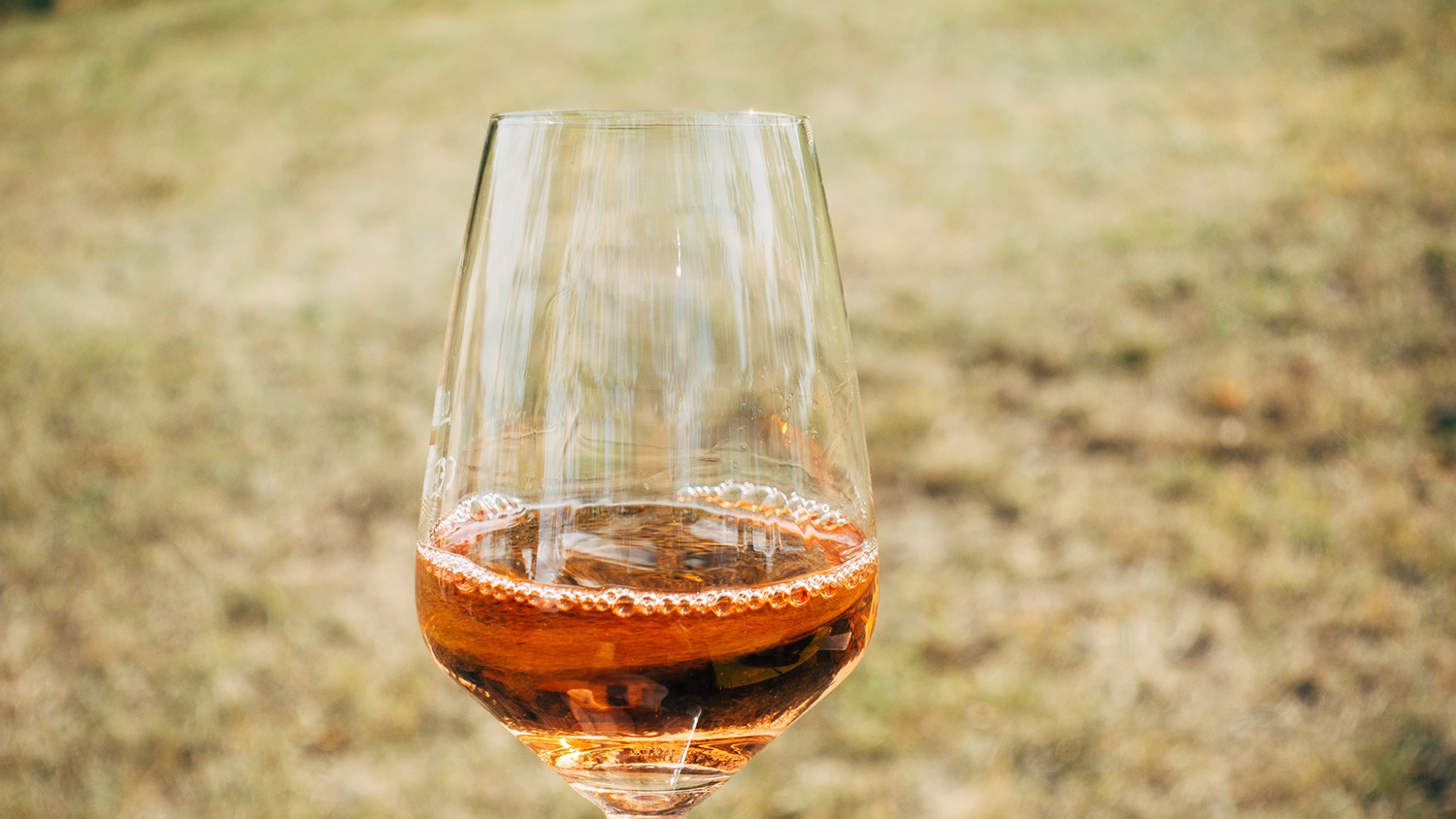 Grand Marnier Louis Alexandre (SRP $79.99)
A tribute to the brand's founder, Louis-Alexandre Marnier Lapostolle, who disrupted the status quo of cognac by combining it with bitter orange liqueur. Grand Marnier Louis Alexandre is made with VSOP cognac, and rich and complex in character. On the palate, the brandy finds candied peel with bergamot essences. The finish finds Intense flavors of cognac and macerated citrus with nuances of pine and Earl Grey tea.

Germain-Robin XO ($125)
Germain-Robin XO is an icon of California Brandy. Distilled exclusively in Pruhlo Charentais Pot Stills and aged in Limousin Oak Barrels, XO highlights the unique flavor and characteristics of California Pinot Noir grapes.

Prunier Tres Vieille Grand Champagne XO Cognac ($275)
While Prunier might not be as famous stateside as Hennessy or Remy Martin, its Cognac remains some of the finest anywhere. Their Tres Vieille Grand Campagne XO might be their best offering and is one of the finest brandies we've ever had the opportunity to try. It's rich and complex, yet elegant, with notes of leather, white pepper and tarte Tatin.
Vodka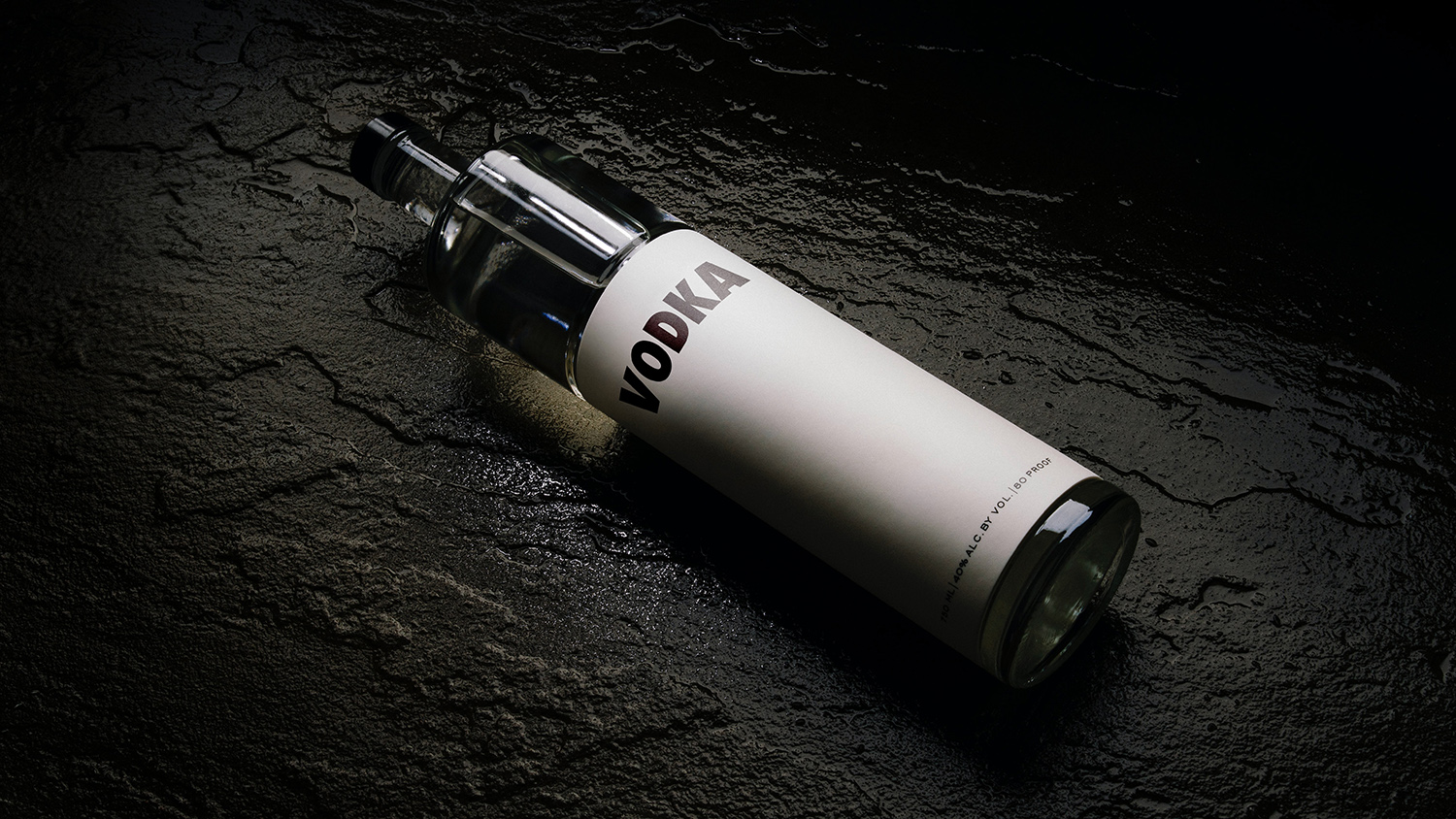 Broken Shed Vodka ($25)
New Zealand-based Broken Shed Vodka is triple distilled out of fresh water from both the Northern and Southern islands and as a bonus, includes natural whey protein in its ingredients. Broken Shed proudly turns down additives, including sugars and other sweeteners, and is both gluten and GMO free.

Reyka Vodka ($27.99)
Not just made in Iceland, but made of Iceland – Reyka Vodka is the first-ever vodka distilled in Iceland and embodies all of the country's awe-inspiring offerings and charmingly offbeat characteristics in its liquid production. Reyka is distilled in small batches by local Icelanders to ensure exceptional quality liquid and uses glacial spring water to create their vodka. Lava rocks are used to filter the vodka giving it a clean, crisp taste. Reyka also uses a rare Carter-Head Still, the first and only one of its kind to achieve its smoothness. The distillery is powered using geo-thermal energy from the steam of nearby hot springs supplying power without contaminating the planet or the vodka. 

Cîroc Vodka ($29.99)
Unlike most vodkas, Cîroc is gluten-free and five times distilled from fine French grapes; a process inspired by over a century of wine-making expertise and craftsmanship. Mix it up in a rich, delicious, tasting cocktail or sip with soda.
Rum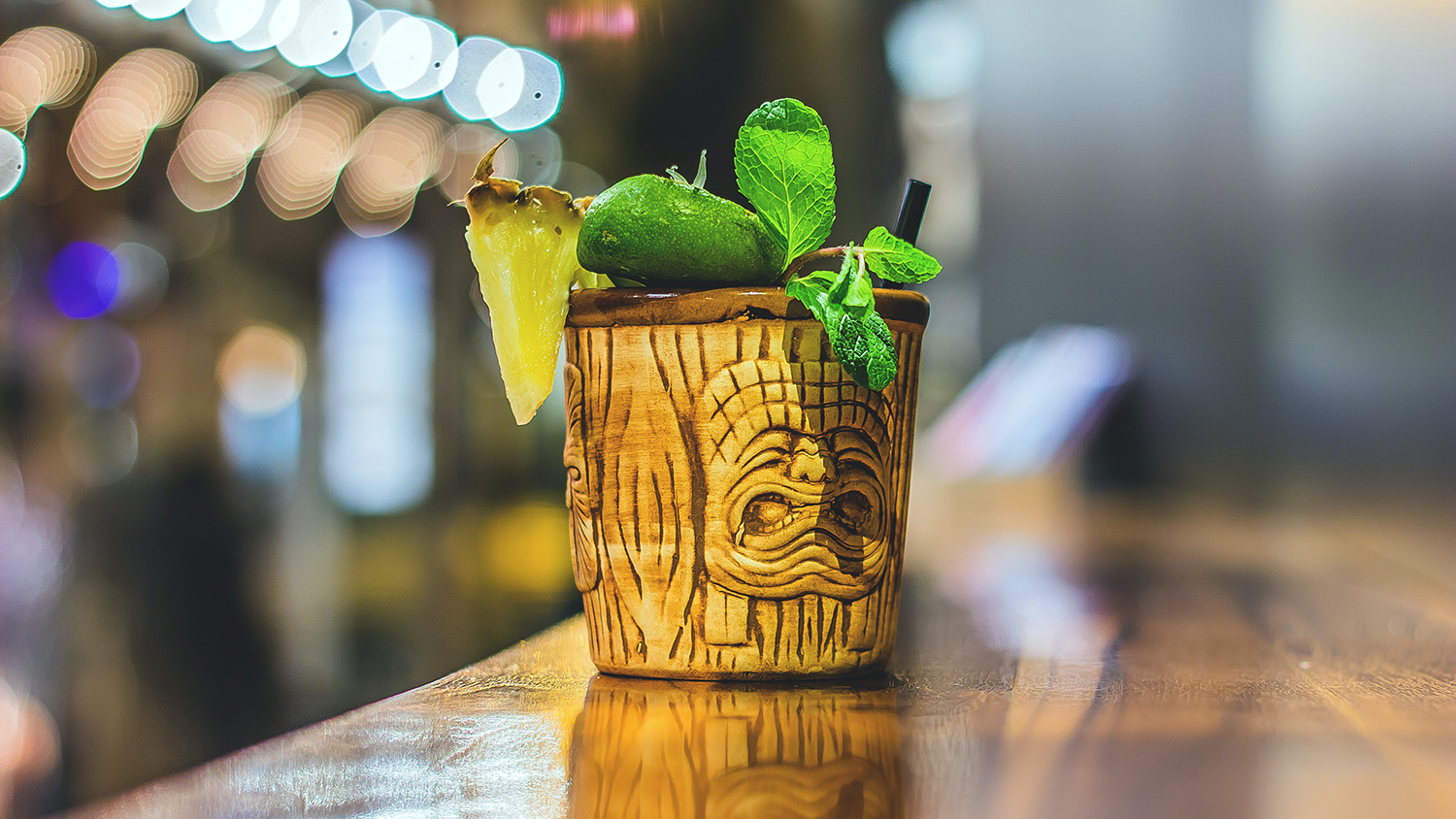 Bacardi Reserva Ocho ($29.99)
Created in 1862, Bacardi Reserva Ocho rum is one of the oldest private rum blends in the world. For seven generations, the Bacardi family enjoyed it as their personal reserve. The rum boasts warming notes of butterscotch, nutmeg, and dried apricots. Longer aging brings out additional complexity of flavors from the barrel and develops a rich body with velvety smoothness. 

Foursquare Probitas Rum White ($34.99)
A blend of pot and column still rum from two of the world's top rum distilleries, Foursquare in Barbados and Hampden Estate in Jamaica, and blended by Richard Seale, Foursquare Probitas Rum White features a total of three rums, including a two year tropically aged Foursquare pot still rum (lending a bit of color), an unaged Foursquare coffey column still rum, and an unaged Hampden Estate pot still rum. The Hampden marque used is OWH, a low ester marque. Bottled at 47% ABV, the nose is creamy with custard and vanilla, citrus and a basket of fresh tropical fruit. The palate is fully textured and oily, with flavors of molasses and kola nut, marshmallow, banana, and guava.

Zacapa 23 La Armonia – The Harmony Cask (€80)
On the nose, Zacapa 23 La Armonia – The Harmony delivers notes of Oloroso Sherry, caramelized berries, pecan pie, and hazelnuts. The palate finds more of the same and the brand recommends pairing with a grilled tenderloin with a Sherry sauce and grated coconut. As for enjoying the rum, they suggest it neat or over a large cube.
Other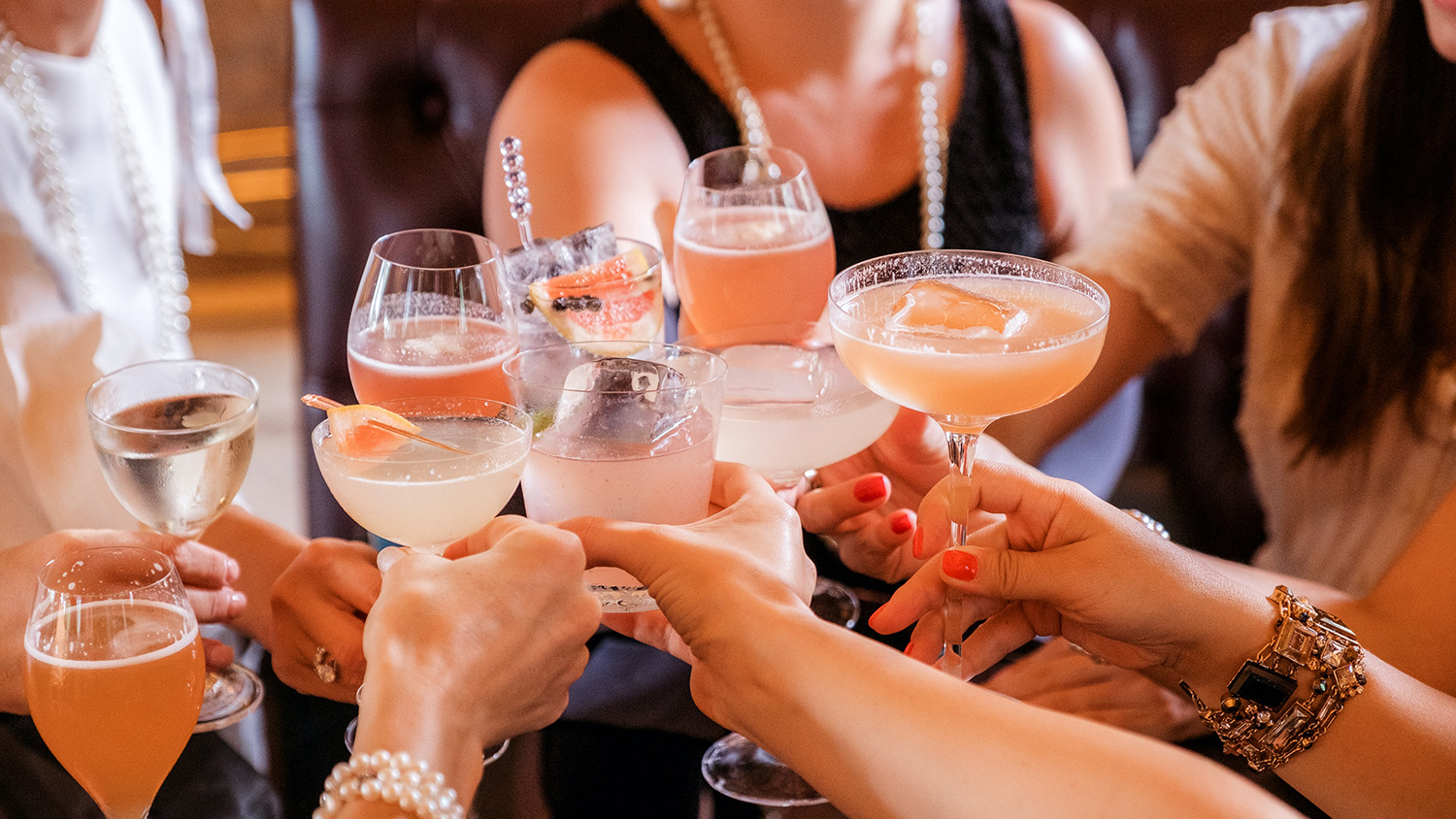 Disaronno ($29.99)
When you think of amaretto–the almond-flavored liqueur that originated in Saronno, Italy–Disaronno is pretty much the beginning and end of the conversation. While there are a variety of other brands, Disaronno is the drink's most recognizable flag bearer. Earlier this year, we sat down with Global Advocacy and Trade Partnership Manager Simona Bianco to learn more about amaretto.

Novo Fogo Chameleon ($34.99)
Novo Fogo is an award-winning Brazilian cachaça handcrafted in small batches at their carbon-negative, zero-waste distillery located in southern Brazil's Atlantic Forest. The Chameleon expression is aged for one year in repurposed American oak barrels, just long enough to reach mixability peaks without losing the rainforest and sugarcane funk found in their signature cachaça. The result is a hazelnut nose, continued with sweet and spicy herbs on the palate, finished with lively citrus.

Filthy Martini Kit  ($40) 
For your classiest gift recipients, enter the Filthy Martini Kit. Complete with premium olive brine, two types of stuffed olives, this martini kit will bring the iconic cocktail from dirty to FILTHY.
Ready To Drink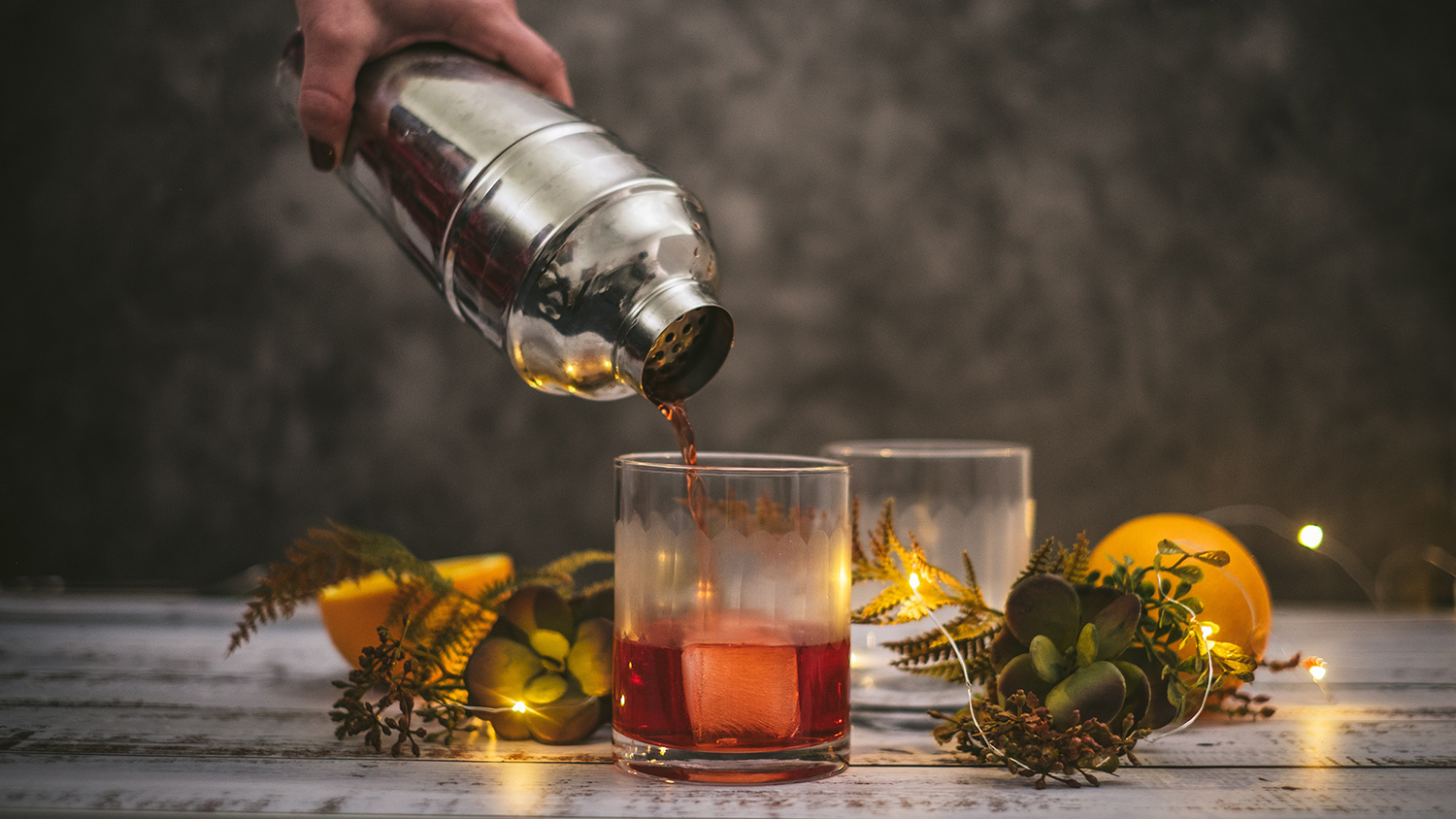 Campari Ready To Serve Negroni ($29)
The Campari Negroni Ready to Serve features an elegant design and is made using the same iconic cocktail recipe from over 100 years ago. A blend of equal parts Campari, London Dry Gin, and Sweet Vermouth – simply pour over ice and garnish with an orange slice and you have the iconic Negroni cocktail. Available in a 375 ml bottle, the newly designed offering includes approximately four servings of the Negroni. Whether you're on-the-go or hosting a cocktail party, dinner or aperitivo hour at home, the Campari Negroni Ready to Serve can be conveniently enjoyed, recreating your favorite cocktail bar moment for any occasion.
Non-Alcoholic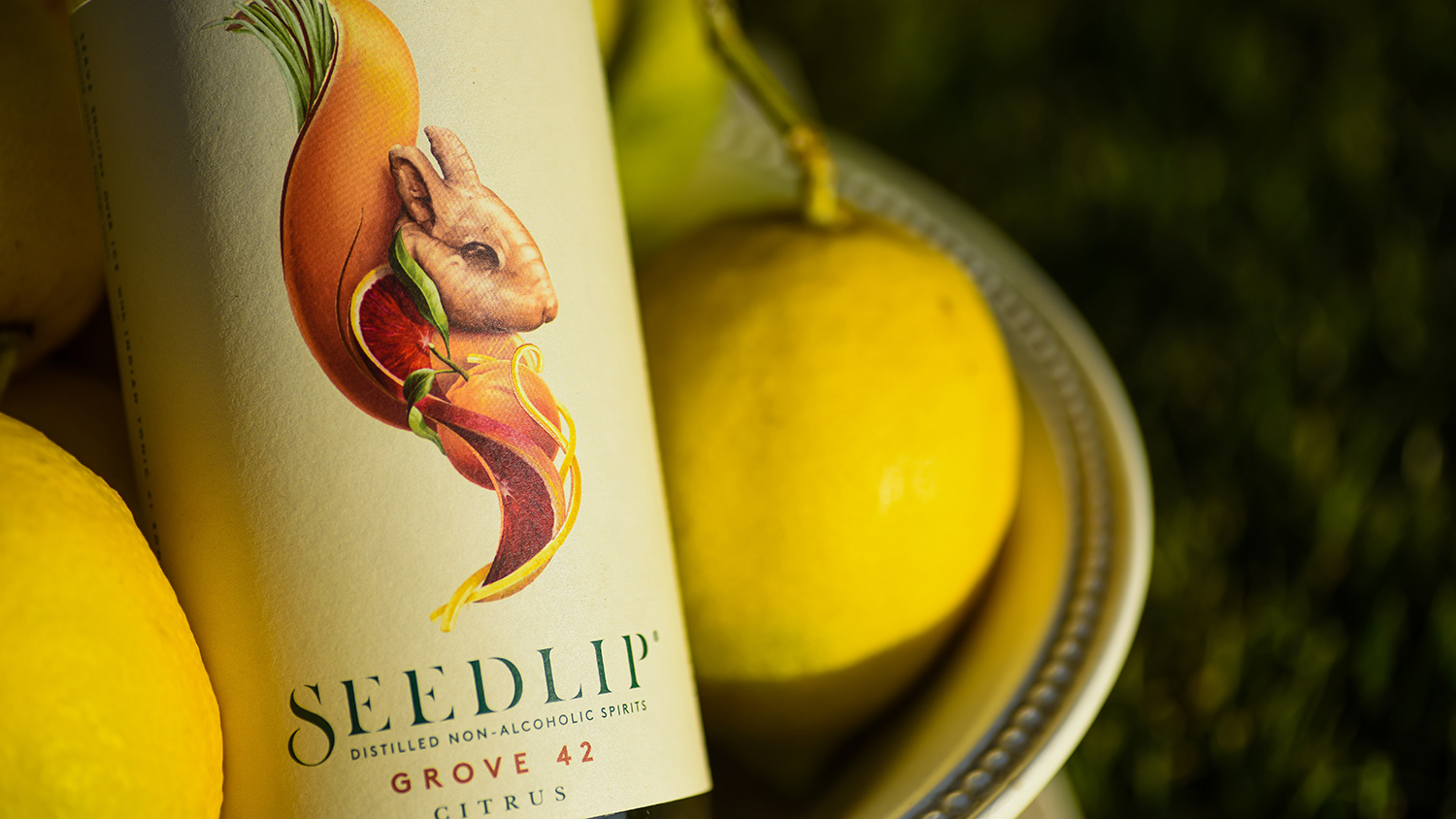 Seedlip Spice 94 ($34.99)
Seedlip Spice 94 features a warm, aromatic blend of allspice and cardamom with fresh citrus top notes to balance the long bitter finish. Other ingredients in the blend include cascarilla, oak, grapefruit, and lemon. Perfect for cooler months, recommended drink recipes include the Espresso MartiNO and the Alternative Eggnog.

Lyre's Dry London Spirit ($35.99)
Lyre's London Dry Spirit features flavors of juniper and citrus. Earthy notes fill the mid-palate which has lovely vinous qualities, while pepperberry adds warmth and delivers a generous, dry finish. It's a wonderful switch for anyone looking for a non-alcoholic gin for their cocktails.

What are some of your favorite liquor, spirits, alcohol holiday gifts?