Every year, Paris cocktail bar Little Red Door launches a new menu based on a conceptual idea. In 2018, the menu was conceived around "Universal Values." In 2019, the menu was inspired by words that do not translate into other languages. From there, drinks are crafted and local artists are hired to create pieces for the elegantly put together book of liquid fare. Little Red Door puts this much thought and creativity into every piece of their process, making the experience at the bar unique as well as extraordinary.
Little Red Door has been globally lauded for their thoughtful approach to cocktails and the beautiful bar in which they are served. Located down a small street in fashionable Le Marais, the entrance is located just to the left of the enchanting little red door for which the bar may or may not be named. The dimly lit interior is filled with chic vintage furniture and exposed brick runs the length of the wall opposite the bar. Bar stools feature velvet covers and there are a number of leather armchairs and patchwork chaises. 
Twenty and thirty somethings adorned in casual chic attire fill the bar, which boasts a fairly international crowd. The bar fills up early and stays that way, so if you're looking to come with a group, make sure to arrive close to open.
As mentioned before, the cocktails on offer are thoughtful. Entrants on the 2019 menu include the Madrugada, which means, "The late-night silence of the walk home, the early morning city hours," and has its ingredients listed as Altos LRD Blend, Racine de Suze, Aperitif Wine, Digestif Berries. However, the ingredients listed on the menu are only meant to guide you in taste, and may not be present in the cocktails themselves.
Little Red Door delivers one of the most thoughtful and creative cocktail experiences on the planet. While many of the world's top bars concentrate on spectacle, delivering drinks the flashiest way possible, LRD creates an experience that makes you reflect on the world outside the bar.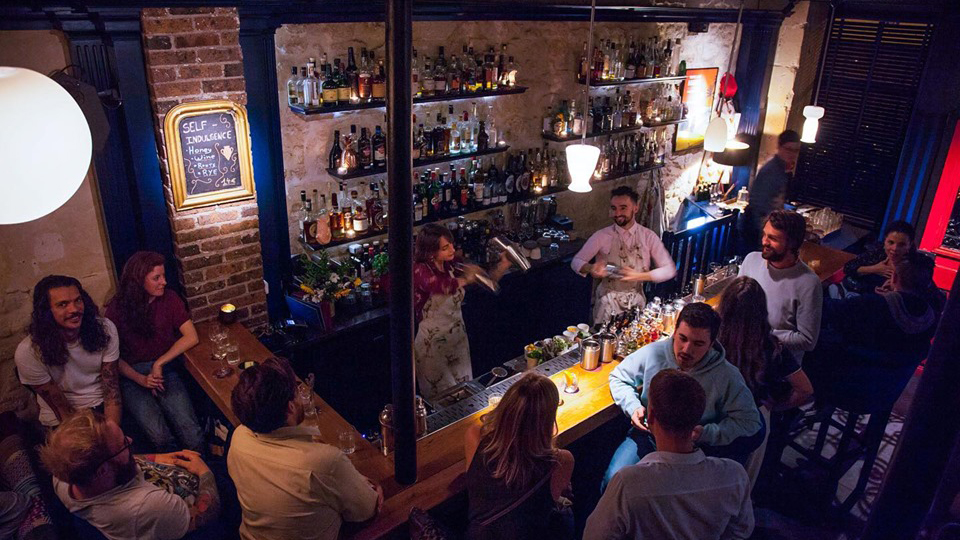 Find It Here:
60 Rue Charlot
75003 Paris, France