You don't have to have hands the size of Lebron James' to carry the latest release of Lobos 1707. The agave spirits brand has just unveiled half bottles (375ml) of its Joven and Reposado tequilas.
Originally launched in 2020 with 750ml bottles, the new Lobos 1707 bottles invite consumers who have not yet tried Lobos to experience the liquid at a more accessible price point and in a more convenient size. The new launch will also help support the brand's efforts in partnerships, creating a vessel for mixology and refined tasting experiences.
Lobos 1707's liquids are rooted in traditional distillation and aging processes, and are uniquely finished in Pedro Ximénez (PX) Sherry wine barrels from Spain. The Sherry wine barrel finishing process gives the agave spirits notes of wood transformed over time with presences of coca and deep roasted coffee, creating a smooth finish in each drop of the liquid.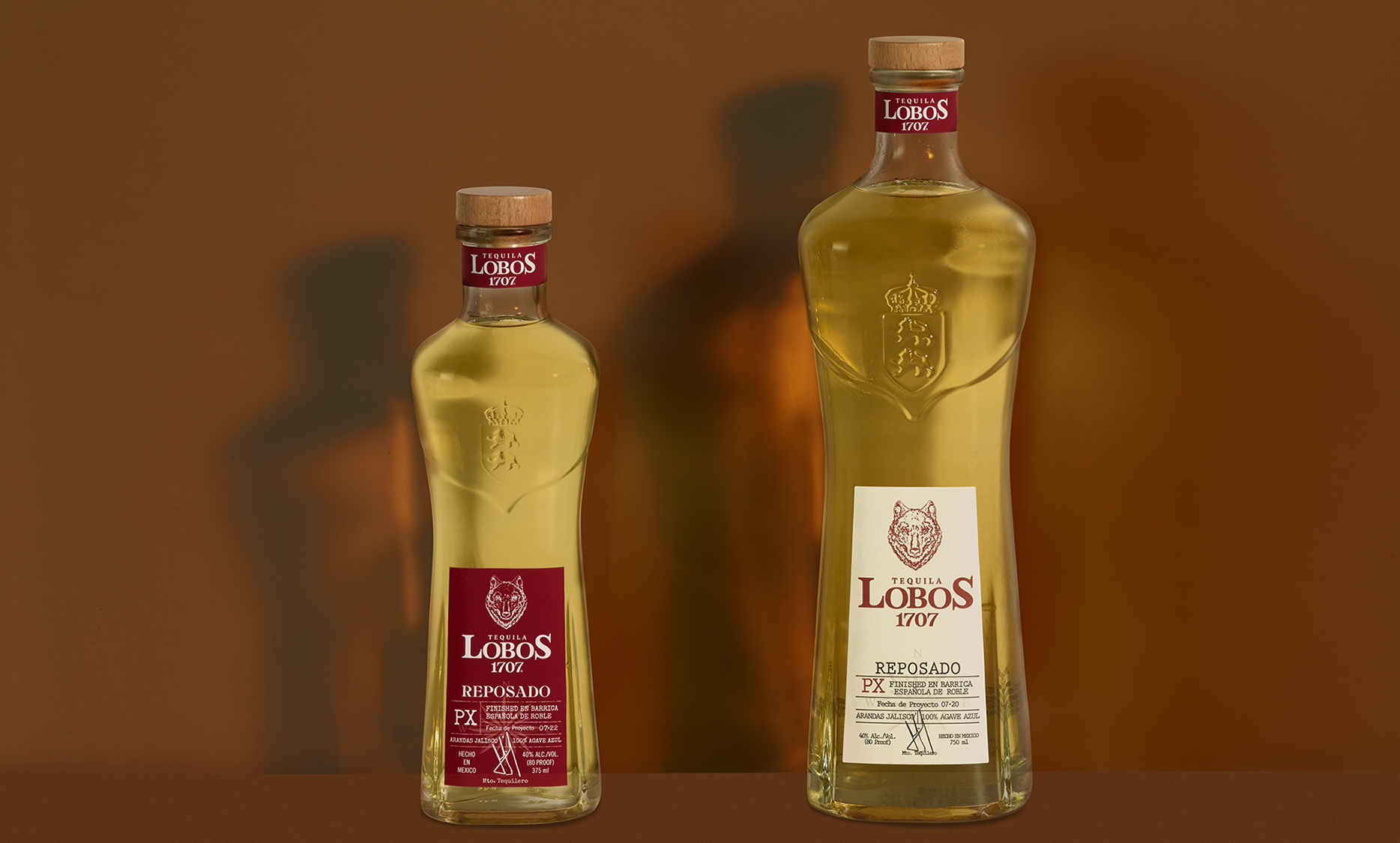 Aged for 3-months in American Oak, the Lobos 1707 Joven variant is a balanced taste featuring slight balsamic tones, and strong notes of freshly cut Blue Weber agave. The Lobos 1707 Reposado variant is aged for seven-months in American Oak and features bold notes of wine, wood, and medium roast cocoa and also finished in PX Sherry casks.
The Lobos 1707 Joven ($29.99) and Reposado Tequila ($32.99) 375ml tequila bottles are available at stores across the US and via the brand's official website.
Earlier this year, we sat down with Chief Creative Officer Diego Osorio to learn more about his roots in tequila and mezcal, find out what it's like working with Lebron and Draymond, and discover what makes Lobos 1707 unique.