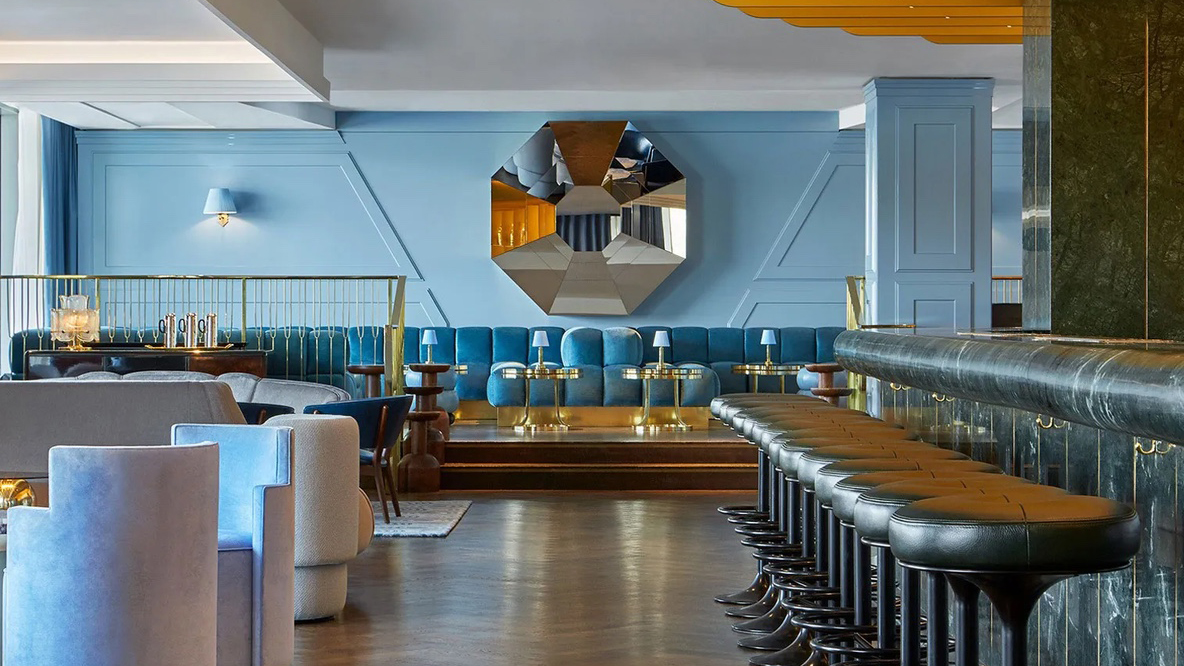 London bar Lyaness has announced collaborations with Madrid bars Salmon Guru and Viva Madrid to share its British Cookbook menu.
The Lyaness British Cookbook menu launched at the end of last year, with a focus on five ingredients: Oyster Honey, Blood Curaçao, Green Sauce Liqueur, Malt & Grass Amazake, and Fruit Furikake. The collaboration offers a full day of educational events, starting at Salmon Guru where participants will learn the menu creation process while highlighting some of its unique cocktail ingredients.
The day then moves to Viva Madrid where the Lyaness team, led by team members Davide Gobbi and Antonio Galetta, begin their takeover. This includes an expertly curated cocktail menu and ingredient taste testing.
The British Cookbook is the third cocktail menu from Lyaness, with this focusing on ingredients rather than the drinks themselves. During the collaboration, the team can create their off-menu drinks using the five showcased ingredients.
"We're continuing to keep the DNA of ingredient focus, this likely will not change," said Alex Lawrence, global bar director of Mr. Lyan. "As with anything creatively ambitious, we cast a wide net with our first few menus; as we have gained confidence, we have been able to create something more defined, a clearer concept, that is also easier to digest for our guests.
"This menu is where we are finding our confidence and expressing the ideology – it's less safe and more adventurous, which Is the whole idea of who Lyaness is – the huntress and the host."
For more information, check out the Lyaness official website.
Earlier this year, Barcelona-based cocktail bar Two Schmucks hosted its first-ever 'Schmuck Street Party' in collaboration with some of the UK's most renowned venues including Lyaness, Satan's Whiskers, and The Connaught Bar