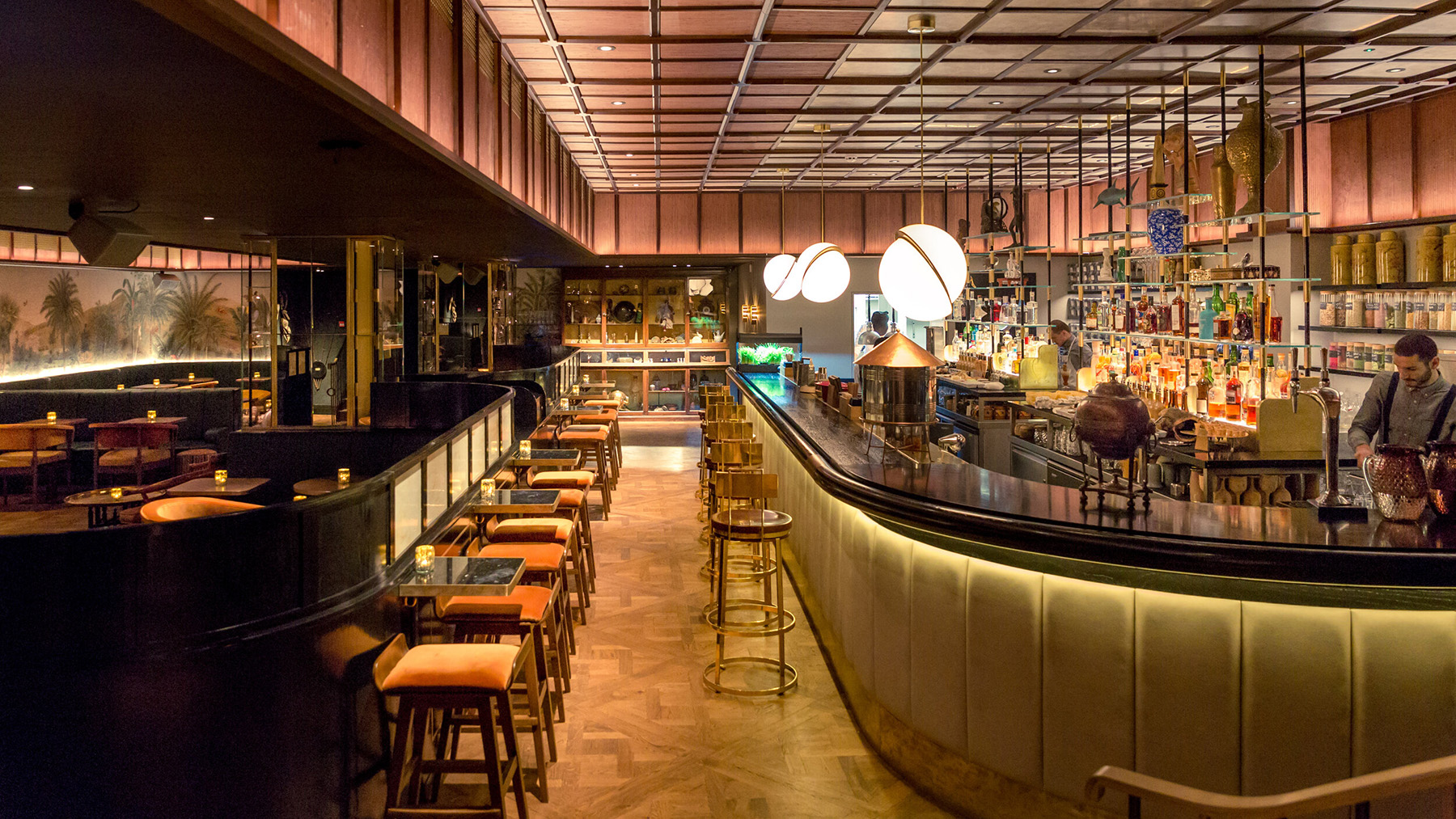 London-based jazz and cocktail bar Oriole has released a new avian-inspired cocktail menu, which draws on the migration patterns and habits of its namesake. The menu is broken into three parts and celebrates the ingredients and traditions of the Old World, the New World, and the Orient.
The Old World section features flavors from Europe and Africa, includes drinks such as the d'Arrigo (Ondina gin, Empirical Spirits Plum I Suppose, Belsazar rose vermouth, lemon juice and raspberry ricotta whey garnished with limoncello zabaglione), which is named after Sicilian aviator and ornithologist Angelo d'Arrigo. There's also the Svart Strand (Absolut Elyx vodka, Icelandic moss wine, orange blossom mead, lingonberry cordial, heritage tomato, lemon juice), inspired by Sweden's black sand beaches.
The New World features flavors from the Americas. Drinks include the Cities of the Plane (Bulleit Rye, Montelobos Espadin Mezcal, bitter cherry liqueur, cedar wood vermouth, nougat amar); and the Acapulco (Olmeca Altos Blanco Tequila, Passionfruit Coulis, Hoja Santa, Tonka Nectar, Coconut Beer, Moët Brut Champagne).
The Orient is inspired by the Far East and beyond, and includes drinks such as the Daintree Collins (Balvenie 12 DoubleWood Whisky, eucalyptus and peach wine, clear pink lady juice, wattleseed soda) and the Siam Martini (Plymouth Gin, Ambrette Seed Liqueur, Lemongrass & Lime Leaf Vermouth, Jasmine Dragon Pearls)
Last month, the Oriole team announced a series of bar takeovers to celebrate the launch with each hosting a bar from across Asia, Europe and the Americas.
For more information, head over to the bar's official website.