To celebrate its 10th anniversary, Scarfes Bar at Rosewood London is kicking off its very first global bar tour. The five month tour will take the team across the globe to 10 different iconic destinations and 10 of the world's top bars as well as their own bar in London. This is the bar's biggest activation to date and will see the team showcase their mixology and five star hospitality across the world.
Scarfes Bar, which ranked No.41 on the Top 500 Bars List 2022, will travel across the world with a host of unique bar takeovers to deliver a taste of Scarfes Bar's five star service to a global audience. Kicking off on 29th January to 5th February, the team will be heading to Lima, Peru to the famed Lady Bee Bar which was recently recognised by 50 Best Discovery. Lady Bee Bar focuses on sustainability across its food and drinks menu, with the bar team participating in reforestation efforts in the community, and selling goods made by local artists in the bar's shop.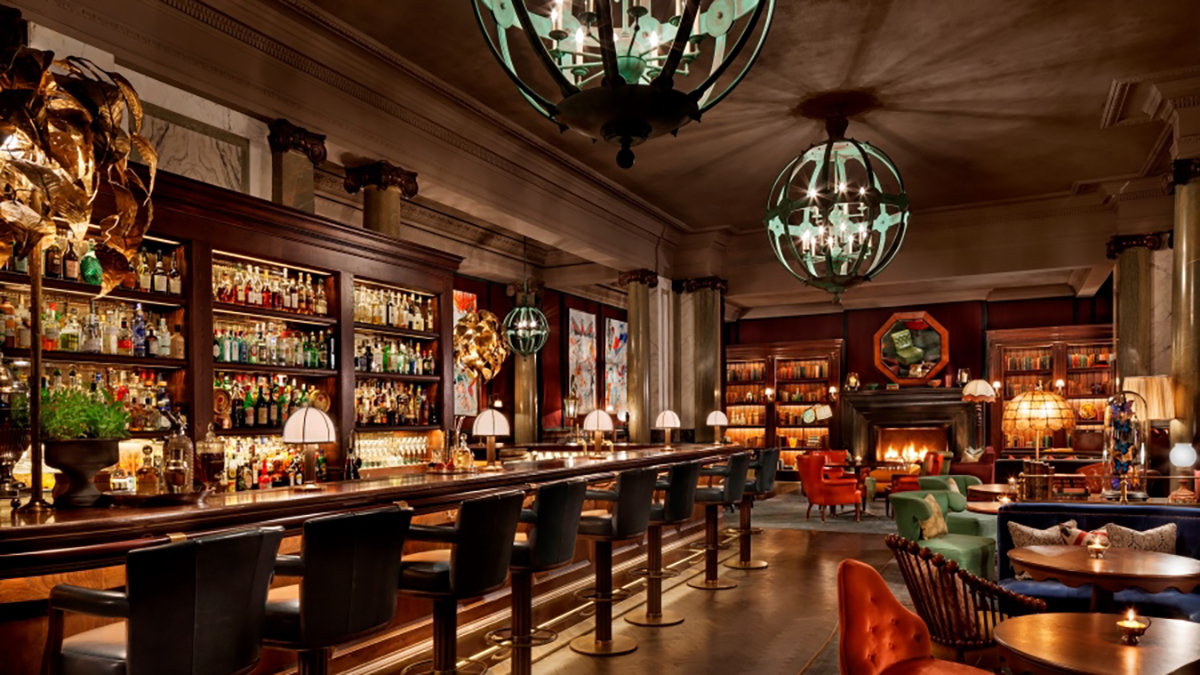 The Scarfes Bar global takeovers will continue around the world, visiting a host of well-known cities and their renowned bars with their 10th anniversary bespoke menu. Scarfes team will also be visiting the likes of Virtu, Tokyo; Dark Side, Hong Kong; Hanky Panky, Mexico City; Little Red Door, Paris; Vesper Bar, Bangkok; Sora, Cambodia; Drink Kong, Rome; Himkok, Norway; and Double Chicken Please, New York.
Named after renowned British artist and caricaturist Gerald Scarfe whose original artwork adorns the walls, the bar evokes a convivial atmosphere akin to a sophisticated gentleman's club. Its drinks menu 'Off the Wall' merges both mixology and craftsmanship lifting the bar's iconic caricatures quite literally off the canvas and onto the table for an unrivaled and one-of-a-kind cocktail experience.
Scarfes Bar is located a stone's throw away from Covent Garden inside the Rosewood London. For more information, head over the bar's official website.