One decade since the first post-prohibition distillery opened in Los Angeles, the City of Angels has blossomed into possibly America's best city for homegrown gin. DTLA's Greenbar Distillery first cut through the red tape, paving the way for a cornucopia of spirits makers to open up shop across the Southland. From Ventura to Orange County, distilleries across the LA metropolitan area have been bottling some of the best gin available anywhere.
While one may expect the best gin makers in Los Angeles to be crafting bottlings everywhere from the beach to the hills, Downtown LA remains the place to go for great spirits in Southern California. Still we put together a list of the six best LA gin bottles all Angeleno spirits lovers should have on their shelves.
Best Los Angeles Gin Bottles To Have On Your Shelf:

Amass Dry Gin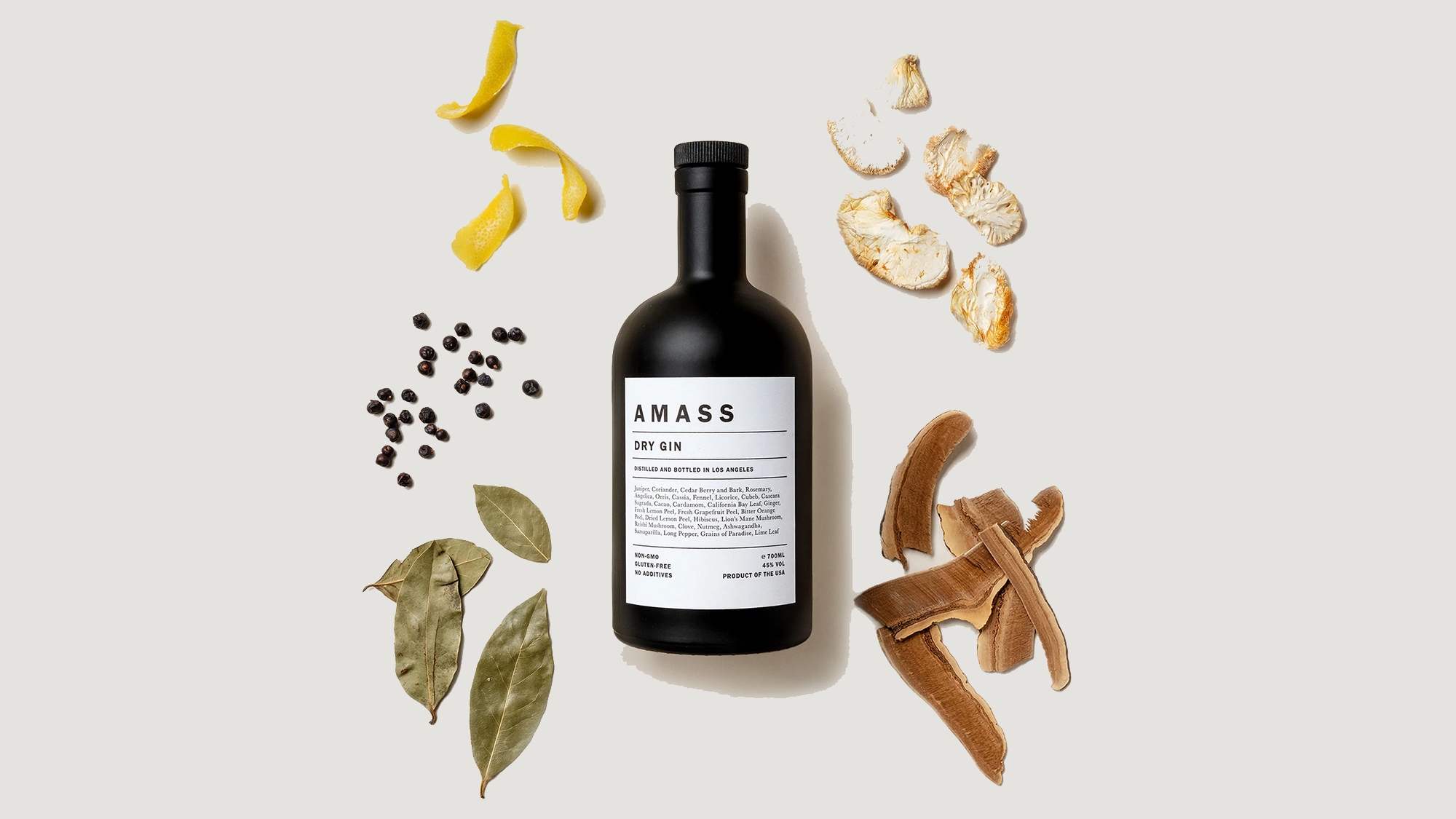 Bottled at 45% ABV and crafted in Downtown LA by Master Distiller Morgan McLachlan, Amass Dry Gin is a citrus-forward, herbaceous spirit balanced with earthy umami notes from Reishi mushroom and lion's mane mushroom. A total of 29 organic botanicals go into each bottle, 11 of which come from California, with several growing in Morgan's own backyard. The corn base spirit is distilled with indigenous botanicals like California bay and cascara sagrada to ground flavors such as hibiscus, cardamom, cacao, and ginger.

Future Los Angeles Dry Gin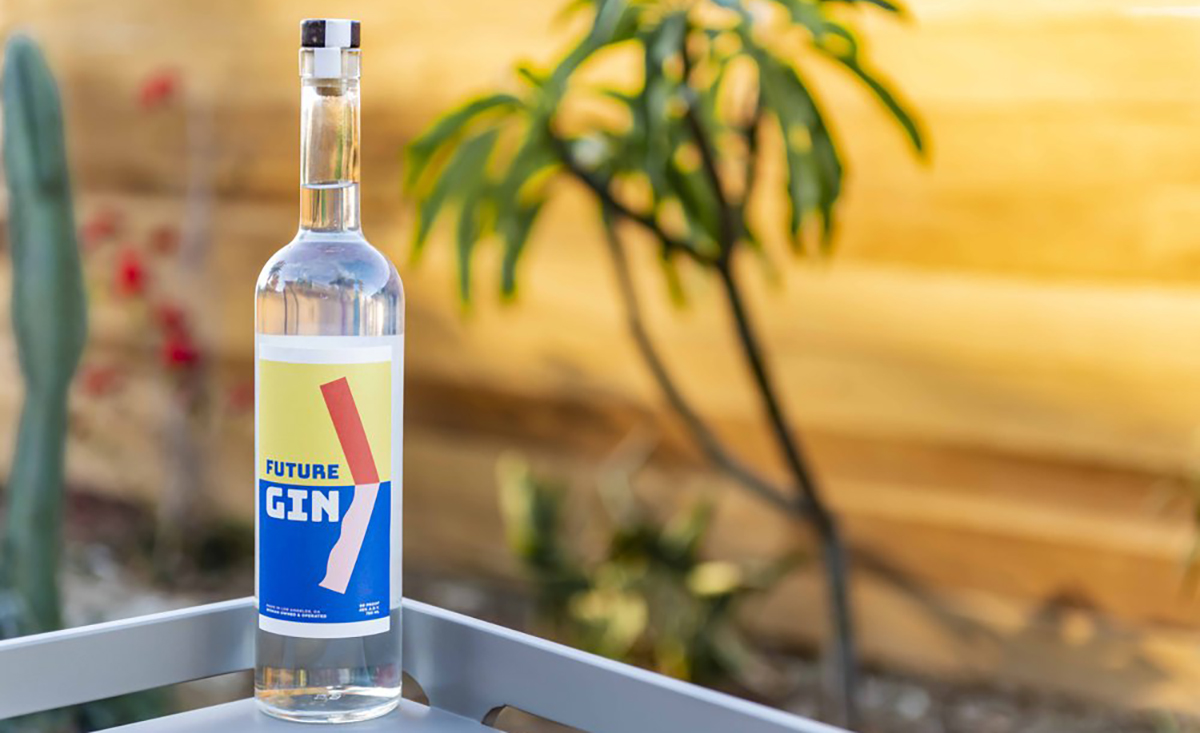 Make your way around LA and ask bartenders what their favorite gin is and you'll find Future coming up time and again. Created by four women who wanted a spirit that represents everything they love about California, Future Gin uses an array of botanicals, including angelica, black pepper, cassia, fennel, orris, avocado leaves, elderflowers, honeysuckle flowers, Meyer lemon peel, grapefruit peel, grains of paradise, and grape leaves. Distilled in Downtown Los Angeles and bottled at 45% ABV, the gin play nicely in dirty martinis and G&T's.,

Greenbar Bright Gin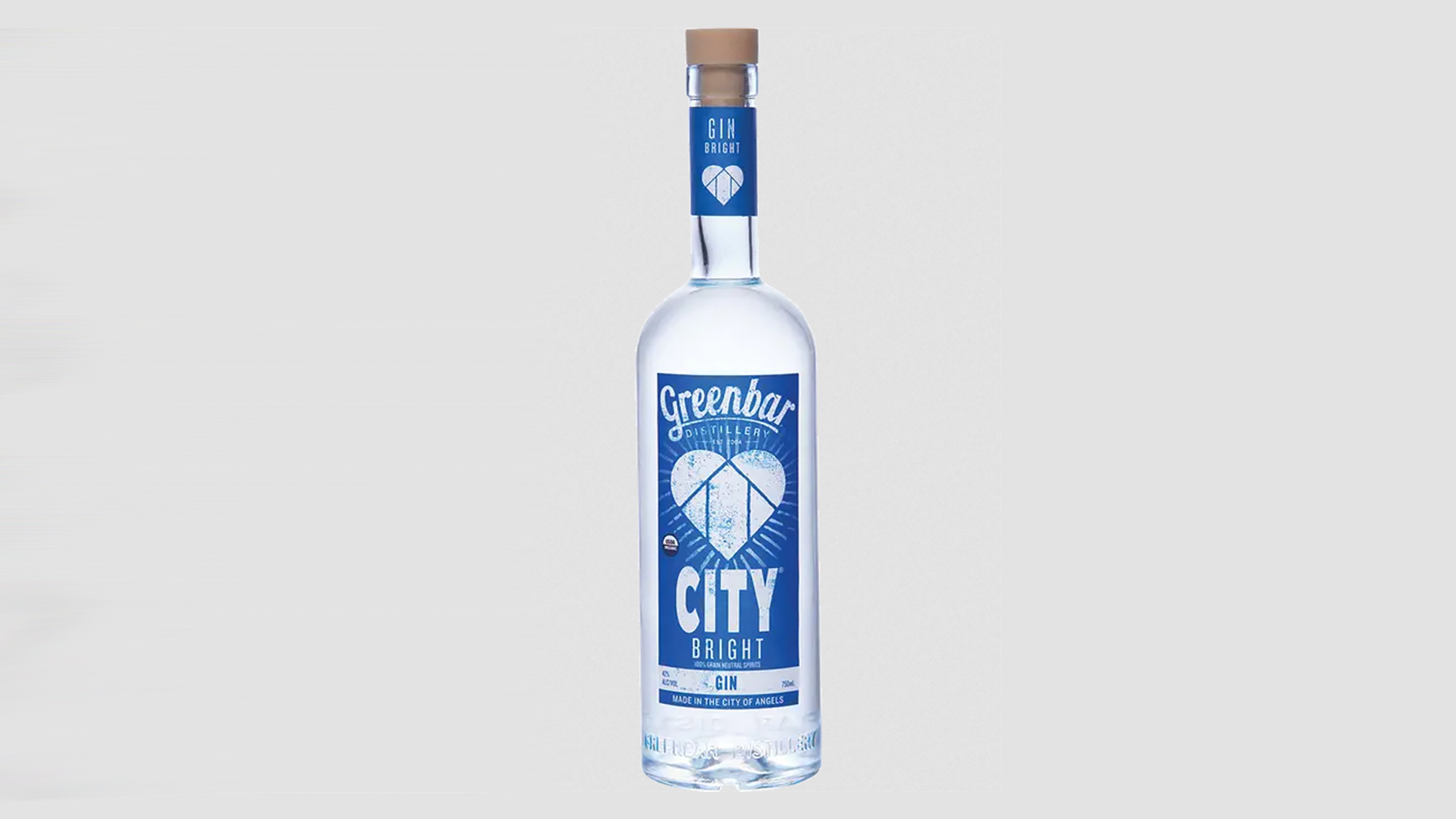 From the distillery where it all started, Greenbar Bright Gin captures the vibrant multicultural landscape of Los Angeles. Aromatic herbs from East and South Asia mix with floral and earthy flavors of Mexico and the Middle East to created a vibrant offering that could only be from LA. Bottled at 42% ABV, the gin is made from wheat spirits, juniper berries, ancho chiles, angelica, basil, California bay, cardamom, cassia, coriander, cubeb, black cumin, fennel, grapefruit, lemon balm, lemongrass, lemon, makrut lime, lapsang souchong tea, lime, pink peppercorn, sichuan peppercorn, peppermint, spearmint, star anise, and tarragon.

Mulholland New World Gin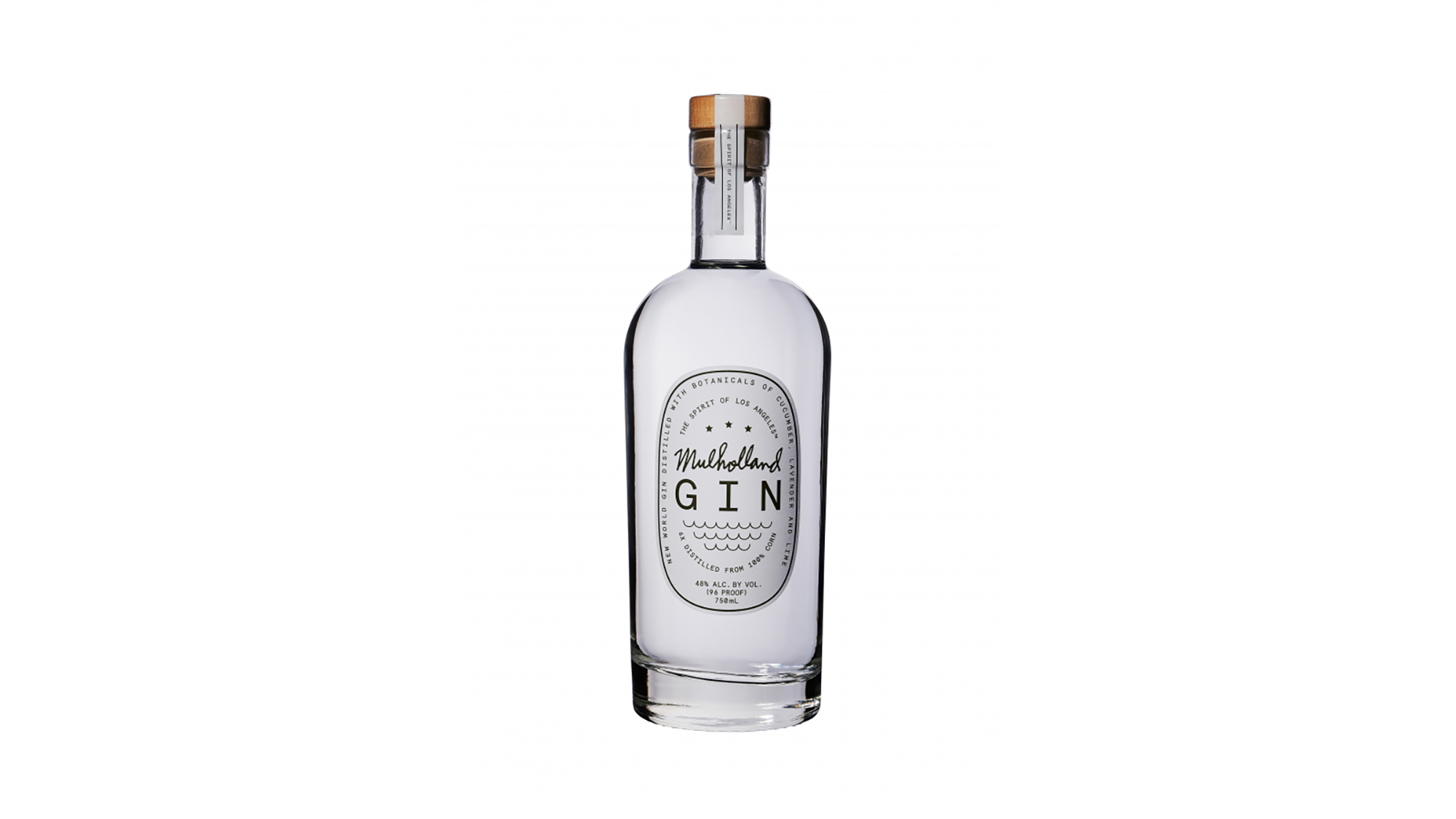 It wouldn't be LA if a celebrity didn't get in on the business. In this case, the star involved is Walton Goggins. The brand brings in its raw spirits from Missouri to its bottling facility in Ukiah, CA. This is a botting for lavender and cucumber fans.​ Distilled six times from 100% non-GMO corn, the 44% ABV, gluten-free Gin offers a bright cucumber and juniper bouquet. The palate finds lime lime fand lavender florals, followed by citrus and vanilla. The brand recommends using it in a Negroni, Aviation, Martinez, or a G&T.

Star Keeper Gin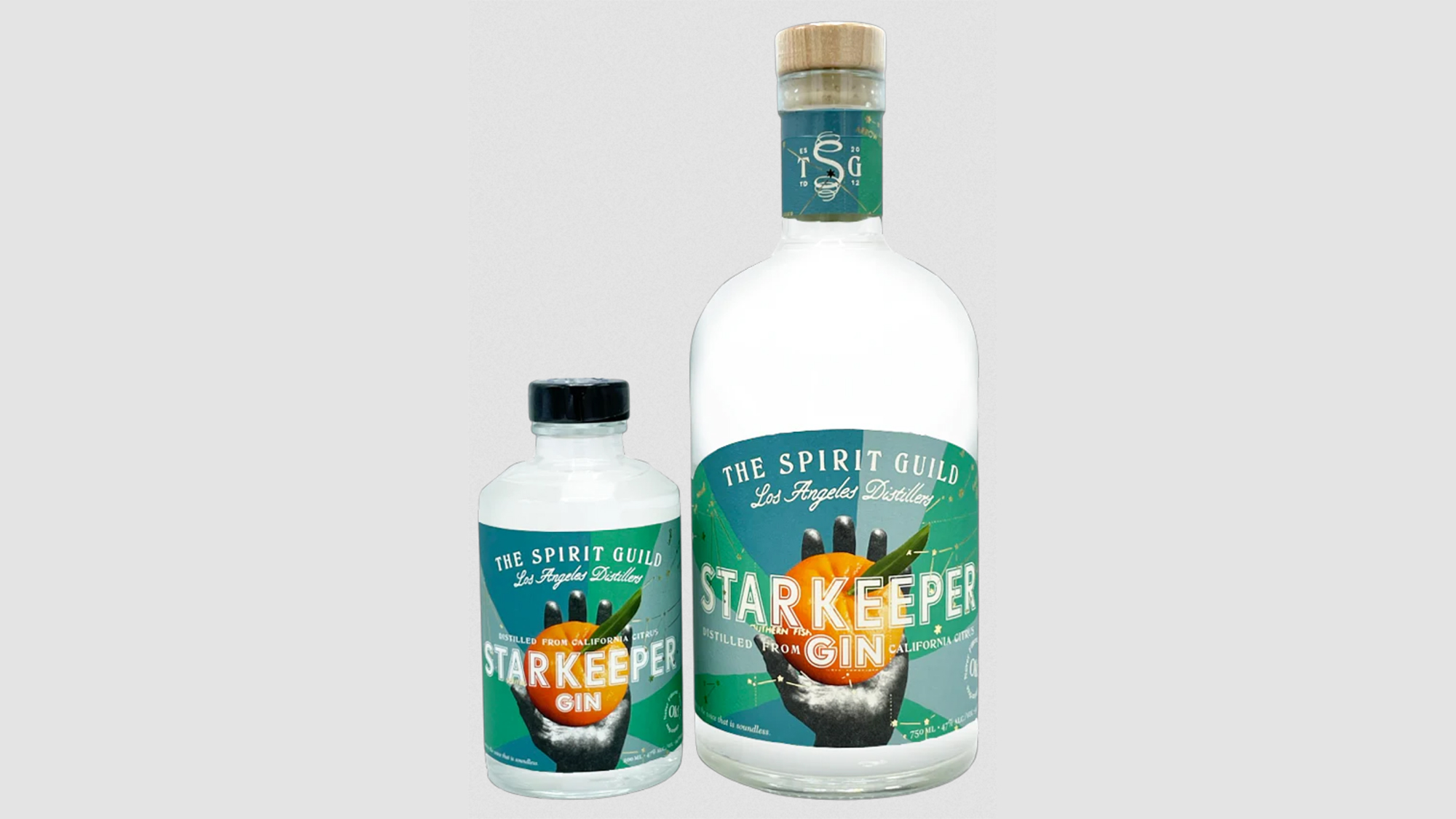 We're huge fans of The Spirit Guild and particularly their Star Keeper Gin. The fact that its made from clementines just makes it cooler, and something completely unique to Southern California. The brand uses two varieties of juniper alongside pink peppercorn (native to Southern California) and pistachio as well as traditional botanicals such as juniper, coriander, cinnamon, and angelica.

Ventura Spirits Wilder Gin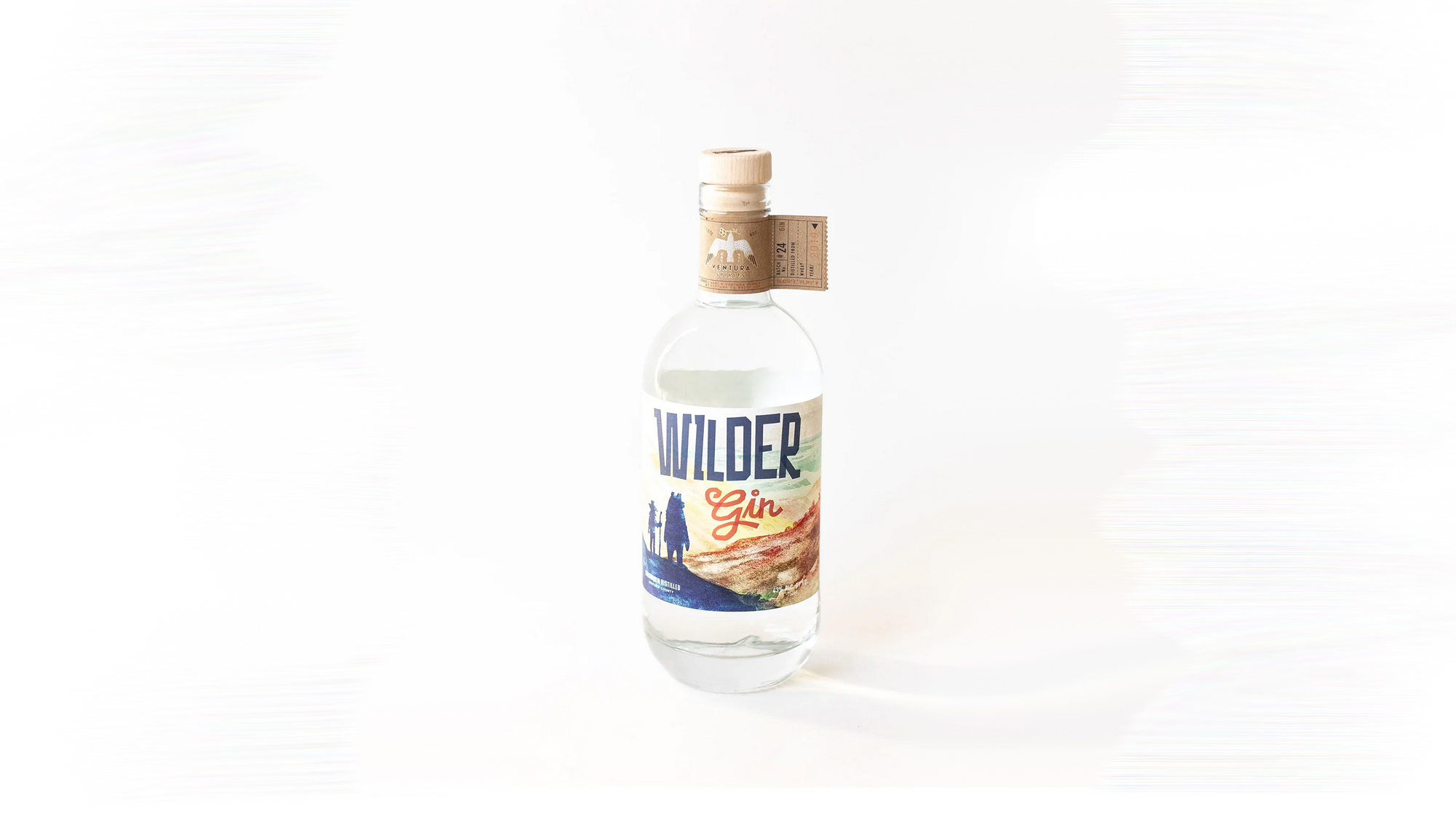 Hailing from one county north of Los Angeles, Ventura Spirits' Wilder Gin basically tastes like Ojai in a bottle, and if you live in LA, you know just how much Angelenos love Ojai. Wilder Gin is distilled with wild-harvested, native California botanicals including sagebrush, purple sage, bay, yerba santa, pixie mandarin peel, and chuchupate. The stuff is good enough to enjoy straight, but we'd recommend trying it in a G&T or even a martini, for something a bit on the wilder side (sorry).
What do you think the best bottles of gin from Los Angeles are?