LPM Restaurant & Bar has announced its eighth worldwide location in Doha, Qatar. Due to open in November, just in time for the FIFA World Cup, the new venue will be launched in partnership with Aura Group, one of the country's biggest hospitality companies.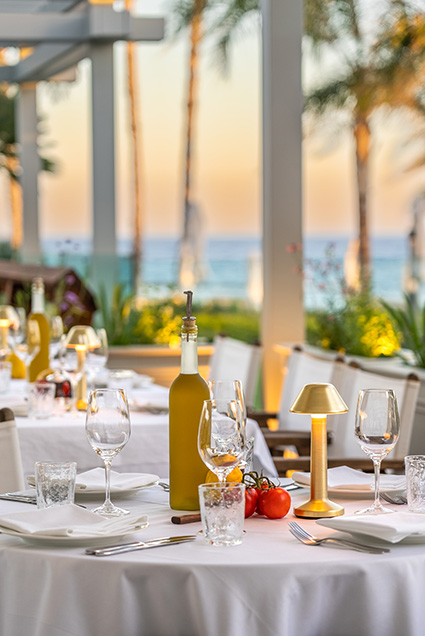 Following its success in London, Hong Kong, Dubai, Abu Dhabi, Miami, Riyadh, and Limassol, LPM Restaurant & Bar is debuting in Qatar on the highly anticipated Al Maha Island. The venue will bring unforgettable yet uncomplicated fresh food, original cocktails, as well as its warm but playful service. The new restaurant location promises guests exquisite harmony on the palate and in the room.
"We are extremely excited to have LPM finally opening in Qatar, this is an exciting time, especially with the Fifa World Cup taking place," commented Nicolas Budzynski, LPM Restaurant & Bar's Global Operations Director. We have had many requests to come to Doha over the years, however, in order to do so, we had to have the right infrastructure and a very special location. This LPM venue is just that.
"We have put every effort into the design to ensure our guests feel as if they are truly at LPM, while they keep discovering something new and unique. With Aura being our partner for Qatar, we have also been able to get the right support to allow us to concentrate on delivering the LPM experience. The food as our priority, supported by a great welcome making guests feel home, a vibrant atmosphere and a unique beverage program, all transporting them to the French Riviera…"
Perched on the island's seafront, LPM Doha will offer a contrast from the hustle and bustle of the city. Boasting classic LPM interiors and an exclusive terrace facing the ocean, with views of turquoise water and luxury yachts, guests will feel as though they have stepped into the extravagant surroundings of the French Riviera. Open for both lunch and dinner, the restaurant will also be a welcome retreat for those visiting the region for the FIFA World Cup.
The menu will take diners on an unforgettable journey to discover the underlying joys of Mediterranean ingredients at their finest, complemented by LPM's sophisticated and original cocktails.
Commenting on the recent news, Group CEO, Naveed Dowlatshahi, Aura Group said: "We are very excited to bring another internationally renowned luxury dining option and multi-award winning LPM Restaurant & Bar to Qatar. We believe that it is our responsibility to always look out for exciting ways to ensure that our guests enjoy global offerings on the local scene and satisfy their culinary taste buds. We look forward to welcoming guests to enjoy the exceptional menu and exclusive atmosphere of this landmark spot for dining and entertainment on the expansive Al Maha Island. Aura Group is committed to expanding its portfolio in all sectors to keep pace with the reverberating development the State of Qatar is witnessing."
Classic, yet modern French-Mediterranean vibes are joined by a soundtrack that will keep the beat of the afternoons and evenings flowing with a memorable gastronomic experience in the heart of Doha.
During the FIFA World Cup 2022, LPM Doha will be operating under Al Maha Island terms and conditions. LPM Restaurant & Bar are planning a Grand Opening after the competition in January 2023.
For more information, head over to the brand's official website.