Museum restaurants are not often known for being one of the best brunch spots in the city, but Manuela continues to beat the curve by serving up boozy cocktails alongside intriguing dishes that span the gamut from light and fishy to rich and gamey. Since opening in Hauser & Wirth over half a decade ago, the bar and restaurant has made a name for itself amongst both USC parents in to visit for the weekend and those in the know about Los Angeles' art scene.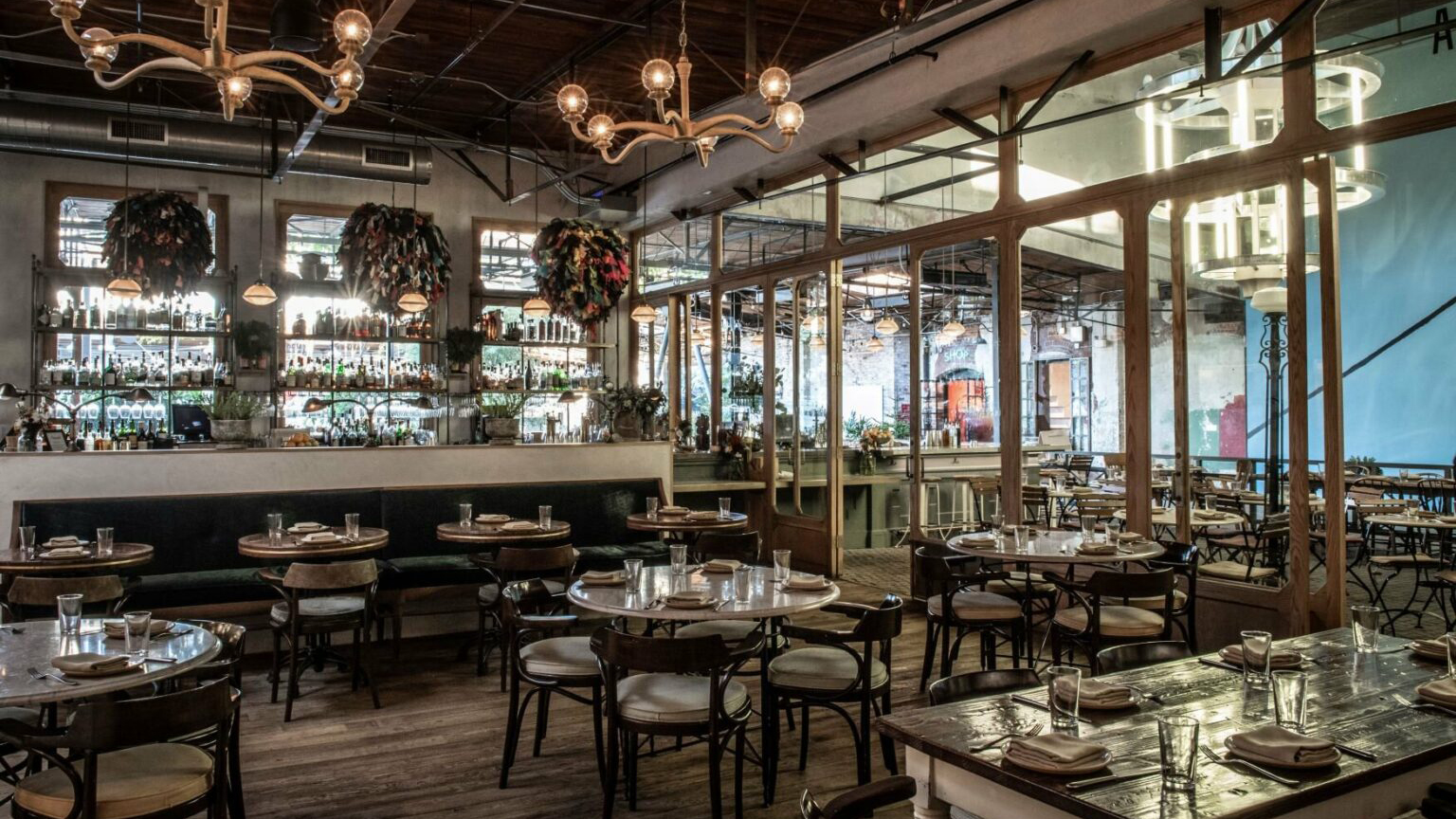 Price:
$$$
What's the crowd like?
The crowd tends trendy / artsy and often features museumgoers, but at times you'll see swaths of sorority sisters giggling over mimosas or Champagne.
What am I drinking?
We have a cocktail that we always order when we're there. It's no longer on the menu and if we tell you what it is (it rhymes with Smiilay Panhattan), we're afraid they'll stop making it for us. In that case, we recommended bubbly wine
Is there anything to eat?
Yes and it's all pretty darn good. The biscuits and albacore dip are musts no matter the hour. The ever-changing salad section always presents intriguing seasonal options. For dinner, 
When should I get here?
While people love to get dinner here, Manuela is at its best around 10am on Saturday morning when post workout DTLA denizens mix with parents taking out sunglasses-clad sorority sisters and those actually there to check out the galleries. Plus you probably won't need a reservation at the bar.
Why am I here?
To take a stroll through the continuously changing galleries of famous artists most have not heard of in between sips of your cocktail and bites of whatever you ordered for brunch.